The reason Netflix is best used with a VPN can be summed up in one word: geo-blocking. Netflix is accessible in almost every country in the world, but the number of titles available depends on where you are. Thankfully, there is a cheap and simple solution to this problem: using a VPN to change your Netflix region to Netflix US (the Netflix region with the most titles) or to another Netflix region with the specific title you wish to view.
In this article, we list the 10 best VPN providers for Netflix, go into more detail about why a Netflix VPN is a must, and explain how to get a VPN up and running in 5 simple steps.
The 10 Best VPN Providers for Netflix:
Who has the best VPN for Netflix? Here's a look at 10 VPN providers that are consistently reliable at unblocking Netflix at high speeds.
1. ExpressVPN
Pros
Speeds test identifies fastest Netflix US server
Prevents Netflix throttling by ISPs
Works on PC, Mac, iOS, Android, and more
Cons
Pricier than others on the market
No multi-year packages
ExpressVPN has long held the title of best Netflix VPN. Although it's one of the most expensive VPN providers on the market, the price is worth it if changing your region to Netflix US is a high priority. That's because ExpressVPN lets you connect to a server and watch American Netflix at super-fast speeds in just 3 quick steps. Even if you're in America, ExpressVPN can connect you to a server that's faster for Netflix streaming than your own home connection.
For starters, the ExpressVPN app for desktop features a speed test which lets you choose the American server location with the fastest Netflix speed. ExpressVPN also shields your traffic in an encrypted tunnel, preventing your internet provider from throttling (slowing down) your download speeds when accessing Netflix. Finally, a single ExpressVPN subscription covers PC, Mac, iOS, Android, and a range of smart TV stations and consoles, so you can unblock Netflix on any device you want.
Read the full ExpressVPN review

ExpressVPN Visit Site
2. NordVPN
Pros
High-speed servers in 13 Netflix regions
Optimized for streaming on mobile devices
Great value for money
Cons
Desktop servers can be slow to connect
1-month plan is very expensive
NordVPN is another VPN provider that's built up a reputation as a high-performing VPN that works with Netflix. While rival ExpressVPN is best for using Netflix US, NordVPN is the best VPN for unblocking alternative content libraries in 13 other regions. That's right, with one click, NordVPN can have you watching Netflix in Australia, Brazil, Britain, Canada, France, Finland, Germany, India, Italy, Japan, Netherlands, South Korea or Spain.
The other major benefit for using NordVPN as a Netflix proxy is its superb performance on NordVPN. While some users claim NordVPN is sometimes slow to connect on Desktop, there's no doubting its credentials on mobile. On Android and iOS devices, you can quickly connect to supported servers in any of the countries listed above.

NordVPN Visit Site
3. Surfshark
Pros
Use on unlimited devices
16 international Netflix libraries
Cheap 2-year option
Cons
Expensive single-month option
Relatively new provider
Surfshark only arrived on the VPN scene in 2018, but has quickly built up a reputation as a viable Netflix VPN alternative for people willing to sign up long-term. If you agree to commit to a 2-year contract, Surfshark will reward you with unlimited access to 16 Netflix international libraries for just $2.49/month. The libraries are: Australia, Britain, Canada, France, Germany, India, Italy, Japan, Netherlands, Norway, Poland, Portugal, Sweden, Singapore, Taiwan, and Turkey.
While most VPN providers restrict you to 5-6 devices, Surfshark offers an unlimited number of simultaneous connections. This makes it perfect for buying one subscription and enabling your entire family (or a group of friends) to all enjoy unlimited Netflix unblocking on any device they wish.
Read the full Surfshark review

Surfshark Visit Site
4. Hotspot Shield
Pros
Possibly the fastest VPN for Netflix
Dedicated servers for unblocking Netflix (w/tutorials)
45-day moneyback guarantee
Cons
Most expensive solution for Netflix unblocking
No support for consoles
If speed is your priority, Hotspot Shield is consistently one of the fastest VPNs for Netflix. That's because its Hydra protocol is built to optimize your VPN for fast, secure connections for streaming, downloading, and more. Better yet, Hotspot Shield offers specific servers that unblock Netflix, so you don't have to waste time sifting through ones that don't work.
Despite the speeds, it's worth noting that Hotspot Shield is considerably more expensive than its competitors. Although it offers a free service, this is only useful for secure, private browsing and in fact it won't unblock Netflix. To access Netflix and other streaming services, you'll need to sign up for a Premium account–starting at a hefty $7.99 / month.
Read the full Hotspot Shield review

Hotspot Shield Visit Site
5. PrivateVPN
Pros
Cheap single-month subscription
30-day moneyback guarantee
Unlimited bandwidth and server switches
Cons
Fewer servers than other VPN providers
Mobile app is fairly basic
PrivateVPN promises to unblock the entire Netflix US catalog of 5,400+ titles or let you stream your Netflix from your country in crystal-clear HD. Other features include: unlimited bandwidth so you're never left buffering, 2048-bit encryption to secure your browsing activity, and the ability to connect up to 6 devices to Netflix at once.
If you're looking for a free VPN for Netflix, then you should definitely take advantage of PrivateVPN's 30-day moneyback guarantee. If you're not satisfied, you can ask for your money back in full. And if you are satisfied but don't want to commit to a long-term subscription, PrivateVPN offers a rolling month-by-month subscription for just $8.10 per month–one of the cheapest single-month VPN subscriptions on the market.
Read the full PrivateVPN review

PrivateVPN Visit Site
6. CyberGhost
Pros
Optimized for Netflix US, France, Germany, UK
VPN extensions for Chrome and Firefox
Strong security features
Cons
Long-term commitment required to get a decent price
Slower than the best VPNs for Netflix
CyberGhost offers a VPN that's suitable for Netflix and carries a bunch of extra features. To begin, it's optimized for Netflix US as well as Netflix France, Germany, and UK. Its VPN extension for Chrome and Firefox are great for unblocking Netflix geo-restrictions on your computer.
Another benefit of CyberGhost is its strong security credentials. When you sign up for CyberGhost, you can purchase an all-in-one security solution comprising antivirus, privacy guard, and security updater for an additional $1.39/month.
Read the full CyberGhost review

CyberGhost Visit Site
7. IPVanish
Pros
Unblocks Netflix US and UK
Works on iOS and Android
Fast speeds
Cons
Not easy to find the best server
Doesn't work with most Netflix regions
IPVanish used to have a reputation for failing Netflix unblock tests, but it recently upgraded its servers to access Netflix US and UK. If you're content to have access to just these two libraries, then you'll be pleasantly surprised by the fast speeds. If you're looking for other Netflix catalogs (like France, Germany, Japan, or Australia), then use another VPN.
If you're looking to use a VPN for more than just Netflix, then IPVanish has some handy features you should know about. For example, it offers two types of monthly and yearly plans: VPN or VPN + Storage. VPN + Storage gives you 500 GB for storing your most important data.
8. PureVPN
Pros
Cheap 7-day trial
Unlimited bandwidth
Up to 10 simultaneous devices
Cons
Not all servers unblock Netflix
Service isn't as simple to use as others
PureVPN is a top VPN provider that's known for bypassing geo-restrictions on a range of services, including Netflix, Disney+, and ESPN. Not all its servers unblock Netflix, but if you're looking for an affordable, generally reliable VPN with a handful of servers that unblock Netflix as well as servers that unblock other streaming services–then PureVPN is a decent option.
With PureVPN, you can login on up to 10 devices (including Windows, Mac, iOS and Android) on the one account. Few VPN providers offer so many simultaneous logins, making PureVPN a great option for large households or groups of friends wanting to pool together and access Netflix and other streaming services without restrictions.

PureVPN Visit Site
9. Private Internet Access
Pros
Really easy to use
Unblocks Netflix US and UK
Decent speeds
Cons
No specific servers for Netflix
Doesn't have the reputation of the big VPNs
Private Internet Access is a lesser-known VPN with servers that can unblock Netflix US and occasionally other Netflix regions such as the UK and Canada. While it's not the best VPN for Netflix, it is a good option for beginners due to its ease of use.
A subscription to Private Internet Access comes with stacks of useful features, including instant setup, ad and malware blocking, and the ability to use up to 10 devices simultaneously. Overall, this is a good option if you're looking for an affordably priced, functional VPN that happens to also unblock Netflix US.
Read the full Private Internet Access review

Private Internet Access Visit Site
10. HideMyAss
Pros
Able to unblock most Netflix regions
IP Refresh feature
Lots of different payment options
Cons
Doesn't have the fastest speeds
Not the cheapest option
HideMyAss claims to let you access streaming sites for over 190+ countries. Not all its servers unblock Netflix, so you'll need to search around for one that does. However, one thing HideMyAss has that other VPNs don't is the IP Refresh feature. If your Netflix is disabled, just hit IP Refresh to get a new IP and get Netflix running again.
If, for whatever reason, you think you might need to log on to servers in lots of different countries, then HideMyAss is a strong option. That's because it has 1,000+ servers in 290+ locations–giving it perhaps the broadest global reach of any VPN provider.
Read the full HideMyAss review

HideMyAss Visit Site
Why Use a VPN for Netflix?
A VPN, or "virtual private network", masks your IP address to make it appear as though you're logging on from a different location than your actual one. Not only does a VPN keep you safe from hackers or government eavesdropping, but it can also help you get around geo-location restrictions by Netflix and other streaming providers.
Netflix may be a global service, but it actually has a different library for every country. Netflix US has the largest content library, with 5,400+ titles at last count. Most countries only get 1,000-3,000 titles – even though the price is similar to what people pay in the United States.
This is where VPNs come in. With a good VPN, you can access Netflix in any region using your regular account. Want to log on to Netflix US, Netflix UK, Netflix Australia, or any other Netflix? Just connect to a server in the country you want, then open Netflix using your account. It's that simple.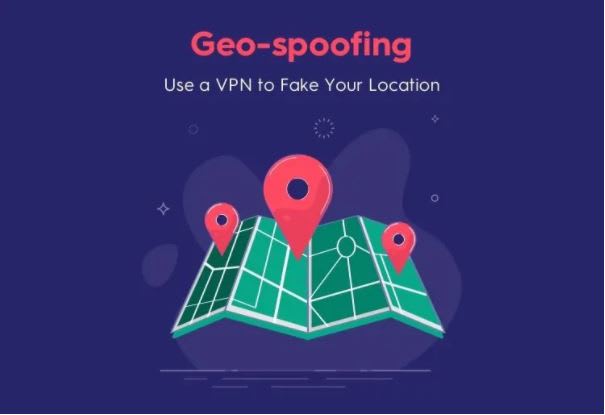 When you're streaming movies and TV online, speed is crucial. It's very common these days for internet service providers to employ 'throttling', meaning they slow down your internet speed when you use a high-bandwidth service like Netflix. A VPN sidesteps your ISP, ensuring you get a fast Netflix connection.
Is it Legal to Unblock Netflix Using a VPN?
VPNs are legal in most countries, with only a handful of authoritarian countries like China, Russia, and Iran either banning or restricting their use. As a general principle, geo-restricted content is not the same as accessing copyrighted content, and therefore most countries don't go to any effort to outlaw it. Of course, you should always check the law in your country before proceeding.

While using a VPN to unblock Netflix won't get you in any trouble with the authorities, it has the potential to get you kicked off Netflix if you get caught. According to Netflix terms of use, users "may view the Netflix content primarily within the country in which you have established your account and only in geographic locations where we offer our service and have licensed such content. The content that may be available to watch will vary by geographic location and will change from time to time. The number of devices on which you may simultaneously watch depends on your chosen subscription plan and is specified on the 'Your Account' page."
Since Netflix began the VPN ban, the company has focused on shutting down access to VPNs and not banning individual users. That said, since it is a violation of the company's terms and conditions there is always a small risk of having your subscription suspended or cancelled.
Are There Free VPNs for Netflix?
For the most part, even the best free VPN plans don't provide access to Netflix streaming, and don't have the same speed or customer service options.
Free VPN subscriptions typically provide a lower level of encryption than paid accounts, and they may also limit the amount of data you can use. In addition, companies may sell your online browsing logs and other data in order to make up for the fact that you aren't paying for the VPN service. They may also display ads while you're browsing.
With a paid account you should receive unlimited bandwidth, a no-logging guarantee, and the ability to connect to the VPN with multiple devices at the same time.
When it comes to streaming, a free VPN account is not ideal. They tend to have slower, less stable connections, which can be a problem if you're in the middle of a Netflix binge.
How to Setup a VPN for Netflix
Setting up a VPN to work with Netflix is simple. Here's how to do it:
Step 1: Read our in-depth reviews and decide which VPN is best for you.
We suggest choosing a VPN from the list in this article, as they have been proven to work well with Netflix.
Step 2: Log on to your preferred VPN provider's website and buy a subscription.
As a rule of thumb, the price of a monthly subscription will be cheaper the longer the subscription. Some providers offer free trials, which means skipping to step 3 and paying later.
Step 3: Decide where to stream Netflix.
Watching Netflix on a laptop, phone or tablet:
Download the VPN app, install it and log in with your username and password. If you stream Netflix on a TV via an Android box, installing the Android app on the box will work too.
Watching Netflix on a smart TV:
While a VPN cannot be installed directly on a smart TV, the TV can be connected to the VPN in 1 of 2 ways: 1) by sharing the connection from a laptop, phone, or tablet; or 2) by installing the VPN on a router.
In our article about VPN for smart TV, we explain in detail how to tackle both kinds of installation.
Watching Netflix on an Apple TV:
Like smart TVs, Apple TVs don't currently support VPN apps.
However, an Apple TV can be connected to a VPN the same way as a smart TV. Either install the VPN app on a router or share another device's connection.
Alternatively, for those who own an additional Apple device with a VPN installed on it, AirPlay can be used to wirelessly mirror Netflix on the TV. Here's how:
Enable Airplay on the Apple TV by going to Settings > AirPlay > On.
Connect both the TV and Apple device to the same WiFi network.
Swipe up from the bottom of the device's screen and press AirPlay mirroring.
Select the Apple TV from the drop-down list.
Step 4: Choose a server.
Pick a server located in your preferred Netflix region. Many VPN apps will display the load on each server - that is how busy the server is. For best results, choose a server with a low load.
Step 5: Launch Netflix, choose your favorite show or movie, sit back and chill.
That's it. Easy, right?
What to Watch With a Netflix VPN This Spring
The best VPNs give you high-speed access to Netflix US as well as unrestricted access to Netflix in other countries.
Here are 5 of the best, most binge worthy new releases streaming on Netflix in February 2021:
Bridgerton. Based on the Julia Quinn novels of the same name, this series follows the eight children of the aristocratic Bridgerton family as they negotiate their way through early nineteenth-century London's social scene. Billed as a cross between Gossip Girl and Downton Abbey, Bridgerton's first season has proved a hit with Netflix viewers. The series has been renewed for a second season.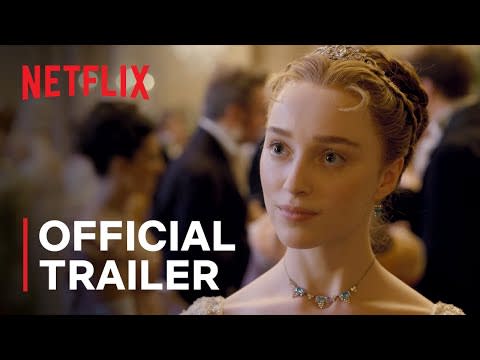 The Queen's Gambit. This seven-episode series is about an orphaned female chess prodigy who rises to the top of the chess world while struggling with drug and alcohol addiction. The show proved such a hit when it was released in October that searches for 'chess set' immediately rose 5-fold on Google and 8-fold on Amazon.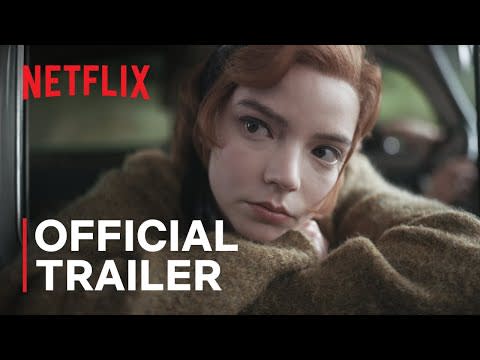 Cobra Kai. Fans of 80s culture will love this continuation to the Karate Kid. Ralph Macchio (Daniel LaRusso) and William Zabka (Johnny Lawrence) return as the main characters, showing that they're still capable of performing impressive stunts in their 50s. Season 3 was just released on Netflix, with a fourth season on the way.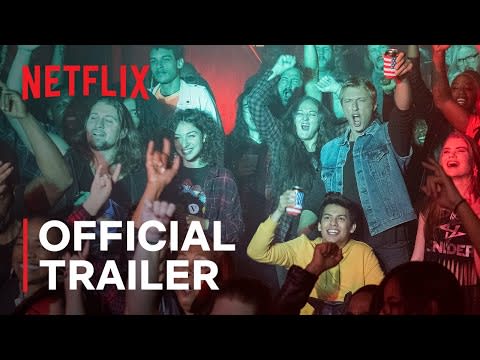 Spycraft. Netflix has been a pioneer of the mini docuseries, and Spycraft is one of the best new releases in this genre showing on Netflix right now. This 8-part series exposes the tools and technologies used by the world's best spies. It's a must for anyone remotely interested in the topic of espionage.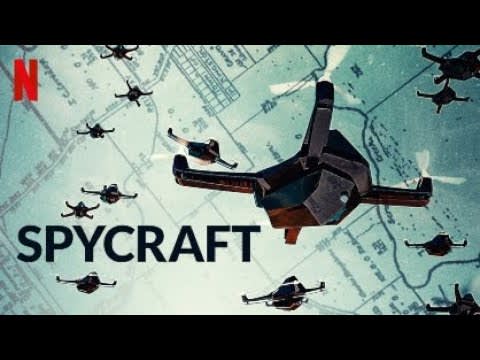 Night Stalker: The Hunt for a Serial Killer. Another docuseries that has risen straight to the top of the Netflix rankings, Nigh Stalker details the crimes of the notorious serial killer Richard Ramirez. It's a must watch – but not right before you go to bed.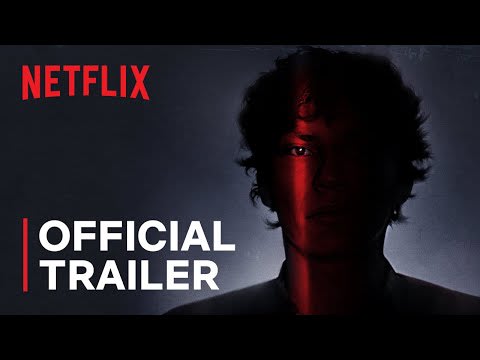 And here are just some of the most popular shows of all time screening on Netflix.
The Crown
Breaking Bad
Stranger Things
House of Cards
Ozark
Narcos
Orange is the New Black
New Girl
Friends
Community
Family Guy
Black Mirror
Arrested Development
Ok, I'm Convinced, What Now?
Now that we've laid out how a VPN can help you watch Netflix and other great streaming sites from all corners of the globe, it's time for you to do some market research to find the VPN company that works for you. Look at your budget, but also the security, speed, encryption, and customer service offered by these companies to make your decision. In addition, make sure to sign up for a plan that is flexible or doesn't lock you in for too long–just on the off chance your VPN company doesn't stay ahead of Netflix forever.
Once you've chosen a VPN, all that's left is to grab some popcorn, sit back, and binge your favorite series on Netflix.