You may have heard about the Great Firewall of China. It's the massive body of censorship laws regulating the Chinese public, and this year has heralded in a new level of restrictions. As the censorship laws get more restrictive, Chinese citizens get more creative with their attempts to go around them, and VPNs are at the forefront of the battle, becoming ever more prevalent with each passing law.
The 5 Best VPNs for China
VPNs rise to the occasion, but many of them aren't successful. Only the best VPNs for China will continuously provide service, earning them loyalty from their foreign membership. Here is a list of some of the most resilient and hard-working VPN services that just won't quit:
Stealth servers in Hong Kong

Servers in 94+ countries

Unlimited bandwidth
If you know anything about VPNs, then ExpressVPN is already on your radar. Known throughout the industry for being one of the most reliable and far reaching services, ExpressVPN provides exceptional service to all of its customers around the globe. While it is on the more expensive side of the VPN spectrum, there's no doubt that you are getting what you pay for and more. With a 99.9% uptime guarantee, 24/7 customer support, server locations almost anywhere you go, and consistently reliable (and fast) download speeds, ExpressVPN will not disappoint.

ExpressVPN Buy Now
Allows up to 6 connections simultaneously

Onion and other advanced privacy features for added security

Obfuscation proxy support
NordVPN is all about the privacy. It accepts the secretive bitcoin payment method, keeps no logs whatsoever, and has super strong encryption. This company is a favored option for China in particular because it supports the obfsproxy technology that works to effectively avoid censorship barriers in China.

NordVPN Buy Now
No logs

5 devices simultaneously

All OSs covered
CyberGhost 's biggest selling point is the amount of devices it covers. Whether you are working with an iOS, Android, or even Linux device, you'll have coverage for them all through this service. What's more, CyberGhost allows you to use the service on 5 devices simultaneously.
CyberGhost also respects your privacy, keeping no logs of your activity. This way, it will never have to hand over information as there's nothing to even share.

CyberGhost Buy Now
Unlimited bandwidth

24/7 customer support

Strong encryption
PureVPN has servers in Beijing, Guangdong, and Shanghai, so you are getting your streaming from close by. Additionally, it offers a money-back guarantee, which automatically makes you feel more comfortable. As you can read in the PureVPN review, this vpn service has several perks added to the bundle such as web filtering, parental controls, and app blockers. Not to mention the split tunneling that lets you decide which traffic should pass through the VPN and which should not.

PureVPN Buy Now
Easy to use

Strong privacy policies

TSL encryption standards
ZenMate is a name you might not have heard of, but that doesn't make it any less resilient. In fact, this company is known for incredibly strong privacy settings, keeping your information safer. It uses its own private servers and sends the information through TSL, industry grade encryption.
ZenMate also has several features like tracking protection, proxy extensions for browsers, and good pricing brackets.
Check out what VPNs are coming to combat, which is the best VPN for China, and how you can make the most of these services so you'll never be censored again.

ZenMate Buy Now
What is the Great Firewall of China?
For those who are not in the know, the Great Firewall of China (GFW for short), a subdivision of the larger Golden Shield Project, is a censorship and surveillance program unofficially run by the People's Republic of China government. It administers which internet sites and applications are made available to the public and which are censored. Generally speaking, this refers to any content that is unfavorable to the political message they are trying to maintain. The idea is to block outside or foreign information from seeping into the Chinese public in an attempt to maintain national ideas and culture.
The GFW limits access to foreign influences and information by severely controlling the internet and mobile outlets. So, search tools such as Google, social media outlets like Facebook, and messaging apps like WhatsApp are strictly forbidden from entering Chinese society. Restrictions are even placed on the use of foreign products.
Some methods used to limit access to unwanted sites include:
IP blocking so access to specified IP addresses is denied

DNS filtering and redirection, effectively returning incorrect IP address

URL filtering will browse through the URL for specific keywords and if they ping, the site is restricted

Packet filtering also deals with keyword detection

Connection blocks

SSL man in the middle attacks that effectively intercept a private conversation and hijack the connection
What's New? The Latest Updates on the 2023 China VPN Ban
While China has been relentlessly attempting to censor materials for decades, the government made an announcement that as of early 2023, all VPN services will be blocked from use within China. Should you be worried? Not really. These claims have been made before, and the Great Firewall has yet to suppress the public until now.
Incidentally, Chinese citizens aren't the only ones reaping the benefits from having a reliable VPN service installed. EXPATs, world travelers, and vacationers who aren't interested in missing out on their favorite TV series just because they are a few thousand miles away from home, make use of these services for their weekly fix of entertainment and basic internet channels as well.
How to Choose the Best China VPN
While everyone wants the best service with all of the latest features and the fastest speeds (at the lowest cost too, of course), we can't have everything. So, what are the most important factors to consider when choosing the best VPN for China? Here are the top 3:
If your server keeps crashing, your streaming keeps getting interrupted, or you can't access the sites you want when you want them, then the VPN you are using isn't very good. Look for a service that has reliable and consistently running servers. You can gauge this by looking at reviews and seeing if the company has an uptime guarantee.
Speed is another important factor. If the service is too slow, streaming your favorite sports games, shows, and movies will be a painful process.
The number of servers and locations of those servers will play a significant role in how well the service works for you. Opt for a VPN that has a wide range of servers to give you the optimal coverage whenever you need it.
Which Sites are Blocked in China?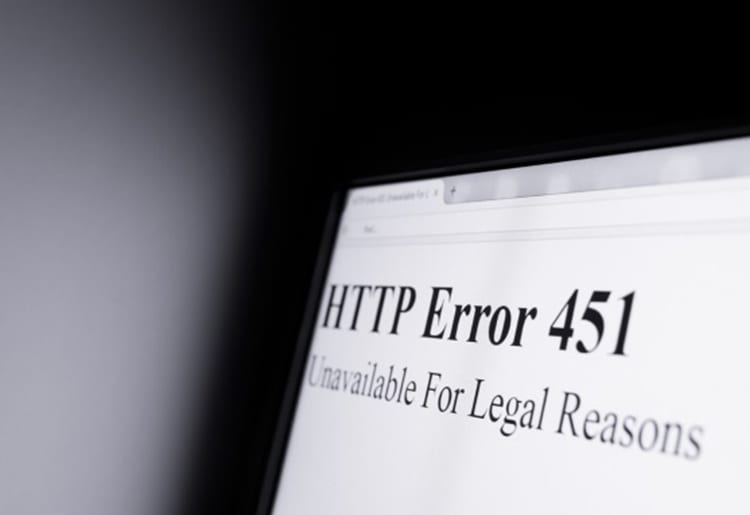 It's alarming how many websites and smart device apps are being blocked by the Chinese government to date. Here are some of your favorite sites that you might not be able to access while traveling in China (unless you use a VPN, of course):
Movie and TV show streaming/downloading sites like Netflix, YouTube, and Vimeo

Western news media stations like the New York Times, The Independent, and Le Monde (they also block several local news channels like SBS Radio, The Epoch Times, and New Tang Dynasty Television as well)

Most Google products such as Gmail, Google.com, and Google Plus

Social media outlets like Facebook, Twitter, Tumblr, Pinterest, and Instagram

Sharing sites like Flickr, Periscope, and Mega

Spirituality sites such as Minghui, Falun Dafa

Instant messaging services like Slack and Whatsapp

Ironically enough, the Chinese Wikipedia

Pornography sites

The Pirate Bay
And, of course, VPN for China services are strictly prohibited. Sites like ElephantVPN, StrongVPN, and PureVPN are technically blocked by the government ban. Fortunately, the best VPNs for China make their way around these limitations.
Is it Legal to Use a VPN in China?
If you are just visiting China, or if you are a loyal citizen who doesn't want to get into too much trouble over an Instagram account, you probably want to know if VPNs are illegal. Well, the reassuring answer is no. The Chinese government doesn't outlaw VPN services. They will block the sites, and they do their best to censor the websites that are on their blacklist, but using a VPN to access those sites is not against the law nor will it land you in jail if you are caught.
Which VPNs for China You Should Avoid?
Just like you want to go for the fastest and most reliable VPNs for all of your streaming and access needs, travelers will want to stay away from VPNs that deliver the opposite. Also, avoid sites that don't come with good reliability ratings and aren't transparent about their terms and conditions.
Buy a VPN Before You Go to China
As a final word of advice, we want to remind you that many VPN service sites are blocked from within China. That means you won't be able to access the actual website once you are there. The solution? Sign up to a VPN service before arriving to China, and have your login information already on your device, so that you can automatically have the VPN running before you get banned.
Whether you're in China for work, travel, or pleasure, get yourself a reliable VPN service and stay connected to all of your favorite shows, apps, and websites (even if the government tries to stop you).
Check out our in-depth reviews of the leading VPN services to enjoy better internet freedom today.