Fox will be hosting Super Bowl LIV, and that includes a halftime show with Jennifer Lopez and Shakira — as well as all those much-anticipated commercials. Although Fox will stream the action live on its Fox Sports App to those in the United States, it geo-restricts its content almost everywhere else. Those outside of the US will need a special tool like a top VPN service to watch it through the app or other sources.
When Is Super Bowl LIV?
The 54th Super Bowl will be played on February 2, 2020, and is scheduled to start at 6pm ET/3pm PT, with kickoff at 6:30pm ET/3:30pm PT at the Hard Rock Stadium in Miami Gardens, Florida. If you're based inEurope, kickoff will be around 1:30am. If you don't want to have to stay up that late (or even later, depending on your time zone), then you can always catch up on the commercials, wardrobe malfunctions and other mishaps the following day.
How to Watch the Super Bowl Online Free
A VPN can mask your actual location, allowing you to overcome geo-restrictions. It can also protect your online data from cybercriminals. Here's what you need to know:
Choose a VPN with fast speeds and a good number of servers in the US or the UK, where the game will be broadcast. Hotspot Shield is our first choice for streaming.
Download and install the VPN's app.
Once you've entered your account details, connect to a server in the US or UK.
Watch the game; eat some snacks; have a good time.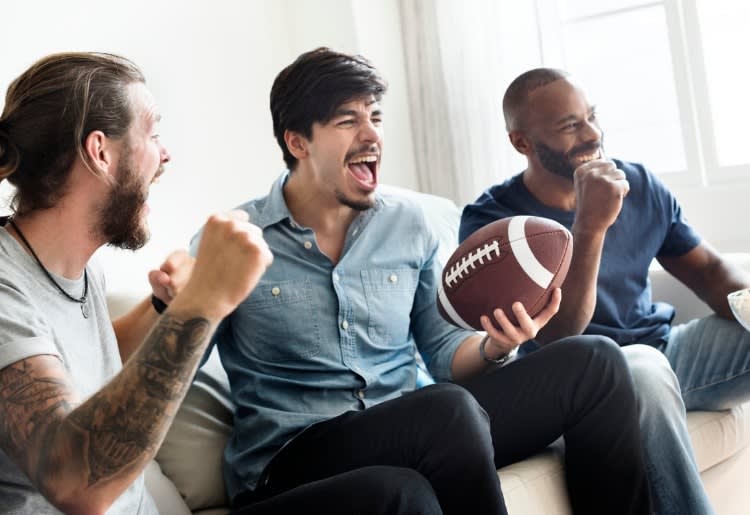 Note: While there are multiple outlets you can use to stream the match, Fox Sports remains the official site streaming the game live.
If you are thinking about getting a Hotspot Shield subscription, then keep in mind that the 3-year Plan is 77% cheaper than the monthly option. And if you end up not liking their service, you can cancel your subscription hassle-free, thanks to their no-questions-asked 45-day money-back guarantee.
Here are some of Hotspot Shield's other advantages:
Blazing-fast speeds — it won the 2019 speed test award as the fastest VPN for streaming
Optimized apps for streaming
Multiple servers in the US, UK, Canada, Australia, and most other parts of the world
Best-in-class security standards
Top-notch privacy policy – doesn't keep connection logs
24/7 customer service
Allows up to 5 simultaneous connections
How to Stream the Super Bowl in the UK for Free
Super Bowl LIV will be streamed live on BBC One and the BBC iPlayer for free. Mark Chapman will be the main presenter, along with former players Osi Umenyiora and Jason Bell.
You'll also have other options to access the game in the UK, including via Sky Sports. If you have an active Sky subscription, then you can also access the game via the Sky Go app. If you don't have either of the 2 services, then you can still sign up for TVPlayer and watch the match live without spending a penny.
If you are trying to watch a UK stream of the Super Bowl from another country, then you will need to use a VPN.
How to Watch the Super Bowl in Canada
Those in Canada can watch the game via CTV/TSN. Those outside of Canada can watch its stream by downloading the CTV Go app, and using a VPN. Make sure that the VPN you use has enough to servers in Canada to stream effectively, as Hotspot Shield does.
If you don't have cable TV, then consider getting DAZN, a service whose subscription has a no-fuss 30-day money-back guarantee. You could, for instance, buy a package and cancel it later after you're done streaming the Super Bowl and you don't like what else it has to offer.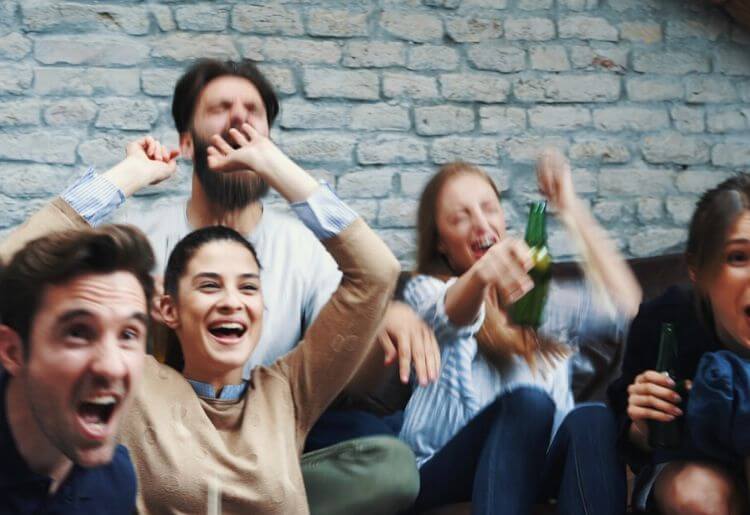 How to Live Stream the Super Bowl in Australia
Those in Australia can catch the live action on the free-to-air Channel 7 network. The event will kick off at around 9:30am EST on Monday, February 3, 2020. Another option would be to watch via a VPN that's tailored for streaming.
Super Bowl Live Stream: Worldwide Coverage Wherever You Are
In 2019 the Super Bowl was available in over 7 languages and more than 170 countries around the world. Although we couldn't confirm the official list of channels for 2020 at this writing, these are the channels that are most likely to air the game in various countries:
Mexico – ESPN, Fox, TV Azteca
Brazil – ESPN
South Korea – MBC Sports
Germany – ProSieben, DZN
France – TF1, BeIN Sports
Argentina – ESPN, Fox
China – Fox Sports Asia, BesTV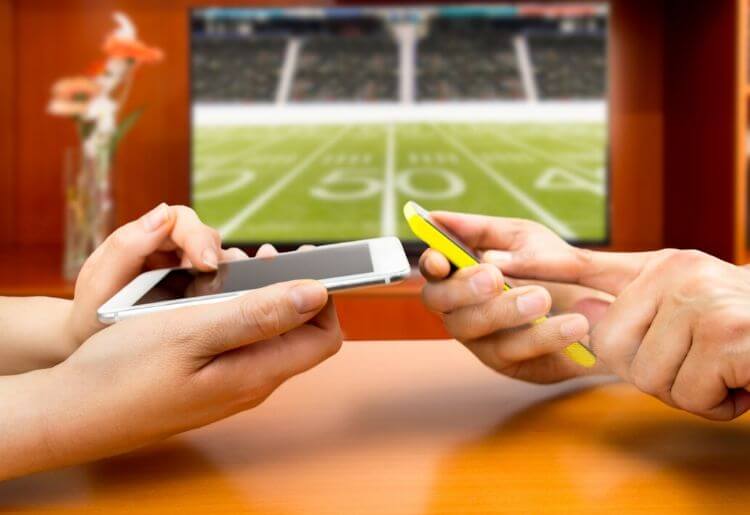 How to Stream Super Bowl 54 for Free
Fox Sports will broadcast the Super Bowl, with commentary from Joe Buck along with Troy Aikman, the legendary former Dallas Cowboys quarterback.
To stream the game on Fox, your device must have a US IP address. This means those outside the US will need a VPN to watch the match on Fox.
However, Fox isn't the only streaming service that you can use. Here's how some of the other services compare:
Hulu with Live TV goes for $44.99 per month; it includes CBS, Fox, NBC, and ESPN.
PlayStation Vue goes for $49.99 per month; it includes NBC, Fox, Disney, and ESPN.
YouTube TV costs $49.99 a month and includes Fox, CBS, NBC, and ESPN.
fuboTV starts at $55 a month and includes Fox, CBS, NBC, and the NFL Network, but no ESPN.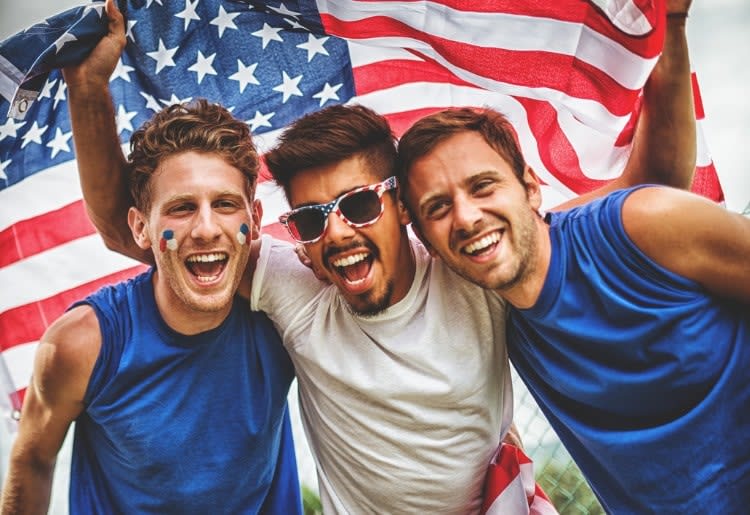 Super Bowl 2020 at a Glance
6pm ET/3pm PT, Kickoff 6:30pm
Fox Sports, TVPlayer, fubo.TV
Super Bowl LIV 2020 FAQs
When is Super Bowl LIV happening?
The Super Bowl is always held on the first Sunday in February. Super Bowl LIV will be on Sunday, February 2, 2020, with kickoff at 6:30pm ET/3:30pm PT.
Who is performing at Super Bowl LIV 2020 halftime show?
Jennifer Lopez will team up with Shakira to headline the show. The 2 pop stars are expected to light up the audience with their legendary glitz and glam.
Who won Super Bowl LIII in 2019?
The New England Patriots beat the Los Angeles Rams 13 to 3. It was their 8th appearance at the Super Bowl since 2001.