With its eclectic history of rebellious spiritualism, medicine-show pioneerism, and new age revivalism, America boasts a surprising number of spiritual hamlets tucked within its borders. Sure, there are famous occult hotspots like Salem, Massachusetts, and New Orleans. But dig a little deeper and you'll also find quaint Spiritualist camps, natural energy vortexes, and bona fide "psychic towns" like Cassadaga, Florida, where half the residents are trained mediums.
Whether you're looking for an offbeat road trip or an authentic psychic encounter, the US has plenty to offer in the realm of other realms.
Here's a tour of 10 spots across the US known for their spiritual riches:
1. Lily Dale, New York - A Spiritualist Enclave with Victorian Charm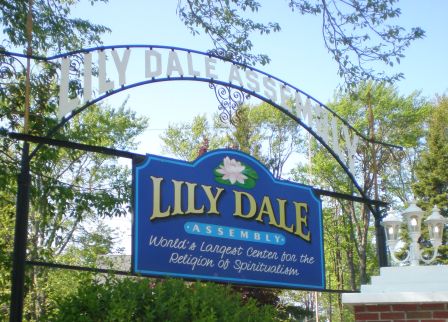 Credit: Wikimedia Commons
A quaint town in New York filled with narrow lanes and Victorian houses, Lily Dale boasts around 500 residents—or more if you count spirits. Lily Dale's residents certainly do.
Lily Dale is one of the last hubs of the Spiritualist religion, a faith whose core belief centers on communication with the deceased. The town is populated with registered mediums who do public demonstrations in the town square, drawing more than 20,000 visitors each summer to consult mediums, attend Spiritualist church services, and participate in workshops and festivals.
Where to get a reading: With more than 50 registered mediums in this tiny town, finding a psychic isn't difficult any time of the year. But summer is the high season and the best time to come. Mediums offer public demonstrations 3 times a day and a community board advertises the practitioners available for private readings.
Where to soak up the vibes: Follow a trail through the Leolyn Woods to "Inspiration Stump," a secluded spot believed to be charged with spiritual energies. Go alone to meditate, or participate in one of the services that are held twice a day free of charge.
Where to grab a spiritual souvenir: The Lily Dale Bookstore and Souvenir Shop can supply you with plenty of Spiritualist books to study up on as well as t-shirts and souvenirs. Head over to Crystal Cove for precious gemstones and smudge sticks to harmonize the energy once you get back home.
2. Salem, Massachusetts - A Witchy Haven in a Historic Town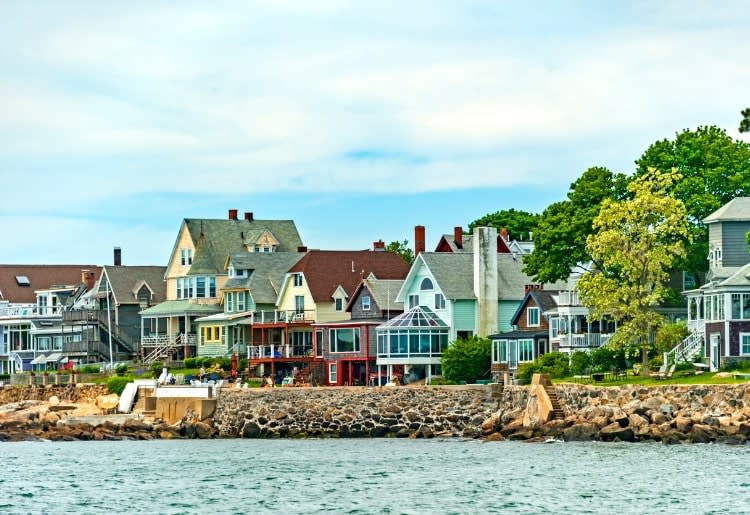 Known as the locale of the Salem Witch Trials, Salem, Massachusetts has not only embraced its infamy but turned it into a tourist industry. Today Salem serves as something of a witchy haven, with its main pedestrian mall, Essex Street, dotted with shops peddling spells, candles, and other magical ephemera. The stores can be kitschy, but behind the t-shirt stalls exist dedicated communities of Wiccans, healers, and psychics ready to offer up their services.
Where to get a reading: Crow Haven Corner, billed as Salem's oldest witch shop, features an in-house witch and clairvoyant named Lorelei who incorporates tarot, palm reading, a health scan, and a witch's circle ceremony into her sessions, and sends you on your way with your own personal spell.
Where to soak up the vibes: If you need a break from the arcane bookshops and kitschy shops, grab a moment of quiet contemplation at Proctor's Ledge Memorial, a hillside memorial on the spot where the witch trial hangings occurred.
Tourist Tip: Predictably, Halloween is the busiest time of the year for Salem tourism, so if you're looking for a quieter, more introspective visit, consider a different time of year. If not, the Salem Psychic Fair and Witches Market may be just your speed.
3. Cassadaga, Florida - A Spiritualist Camp with Metaphysical Hotel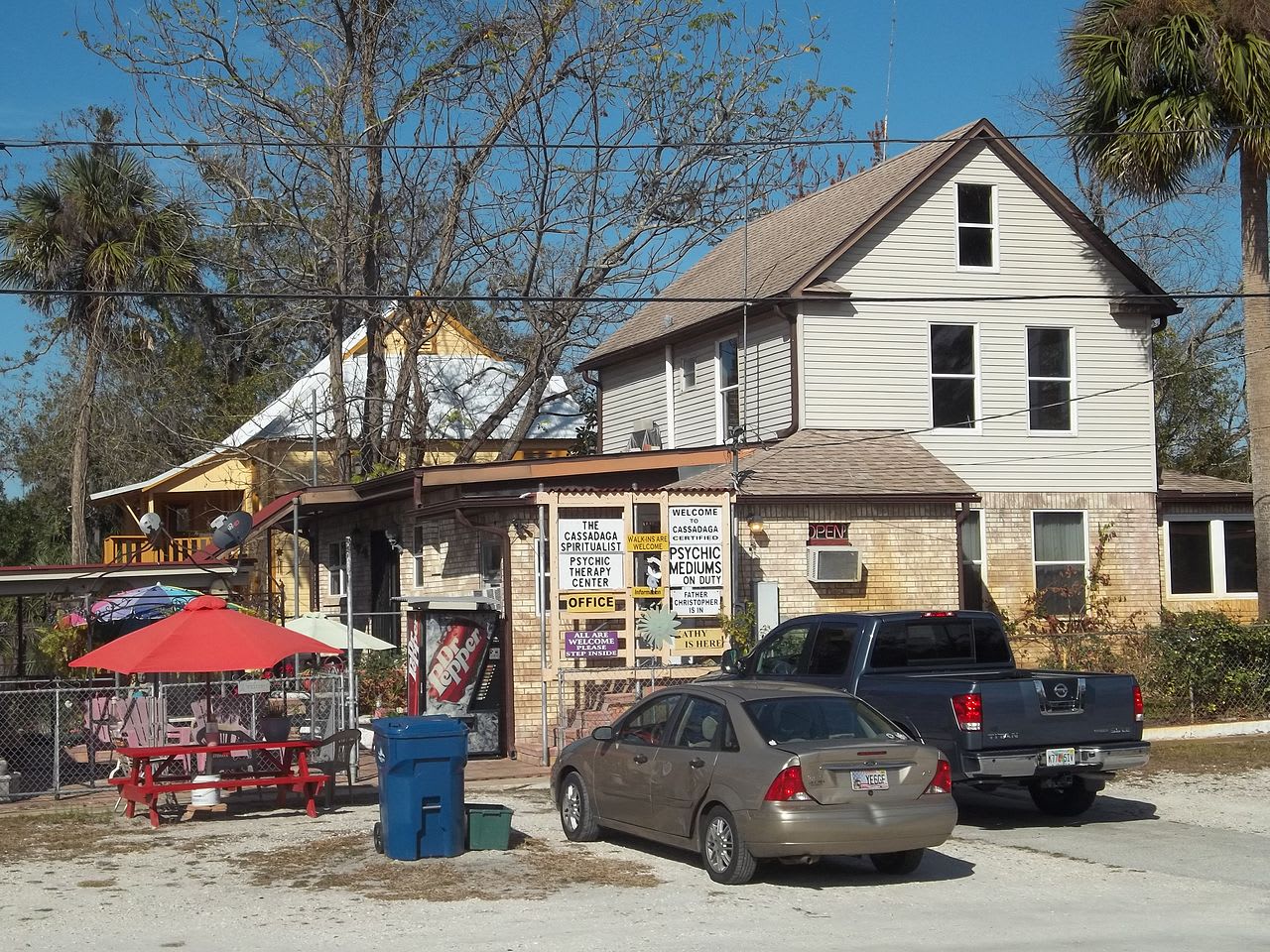 Credit: Wikimedia Commons
Not many towns list psychic mediums on their official page, but Cassadaga, Florida isn't like other towns. This Southern Florida outpost of the Spiritualist faith is known as the "Psychic Capital of the World," and for good reason—about 50% of its residents are psychic mediums trained in communication with the deceased. Founded in 1875 by famous medium George P. Colby, the town is still a hotspot for the spiritually minded, its streets littered with old-timey wooden signs advertising the services of local mediums, psychics, and healers of all stripes.
Where to get a reading: First-time visitors should check out Cassadaga's official Mediums Night, which occurs on the first Monday of every month. There, the town's registered mediums offer 15-minute mini-readings that allow you to get a taste for Spiritualist mediumship and find a practitioner you connect with so you can explore further.
Where to soak up the vibes: The tiny town of Cassadaga features 7 parks with meditation gardens great for unwinding after a session and processing the information you've received.
Where to get a spiritual souvenir: The Camp Bookstore is a great place to pick up divination cards, crystals, esoteric books, and local art. Be sure to check out the whiteboard as well, which lists upcoming gatherings and mediums available for walk-in appointments.
Where to stay: The 1920's-era Cassadaga Hotel and Metaphysical Center combines southern hospitality and astral tourism. Inside this elegant, purportedly haunted hotel, in-house practitioners are on hand 7 days a week for seances and psychic readings.
4. New Orleans, Louisiana - Tea Leaves, Tarot Cards, and Voodoo Queens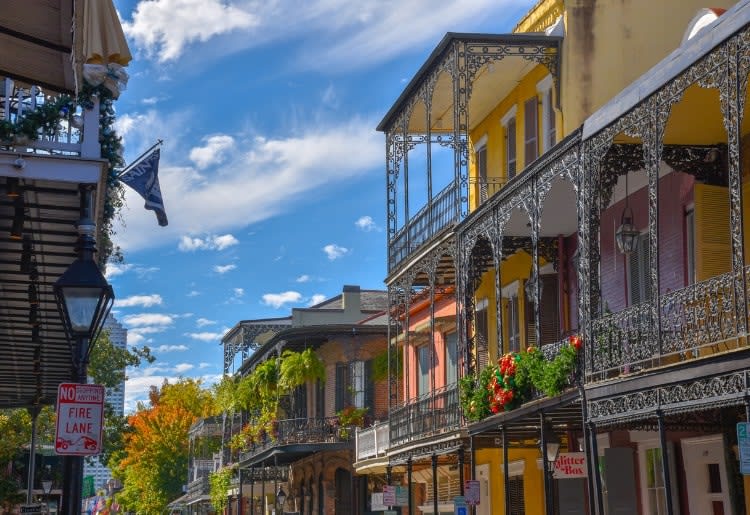 Voodoo culture runs deep in Nola. Beyond the touristy tarot stalls on Bourbon Street lies a rich tradition of psychics, potions, charms, and Voodoo Queens that have given New Orleans a distinctly spiritual flavor not found anywhere else in the world. The city offers myriad opportunities to engage with psychics and psychic culture, though there are a few institutions that first-timers might want to check off their list.
Where to get a reading: The Bottom of the Cup Cafe is a New Orleans landmark dating back to 1929 when its waiters would serve hot tea to French Quarter women—and its psychics would then read their fortunes in the leaves. You can still get a tea-leaf reading in this iconic spot, though the cafe also offers tarot card and palm readings.
Where to soak up the vibes: Marie Laveau, the legendary "Voodoo Queen" of New Orleans, is buried in the Saint Louis Cemetery in a tomb that once attracted so many visitors that it had to be closed to the public. Today, her tomb is accessible by tour only, though it may be worth it if you believe, as so many others have, that a visit could yield favors and good fortune from beyond.
Where to grab a spiritual souvenir: Part kitschy and part terrifying, Marie Laveau's House of Voodoo is a veritable gift shop from the other side. Here you can find voodoo dolls, talismans, charms, and all sorts of spiritual paraphernalia in the distinct Nola style.
5. Sedona, Arizona - Energy Vortexes and Open Sky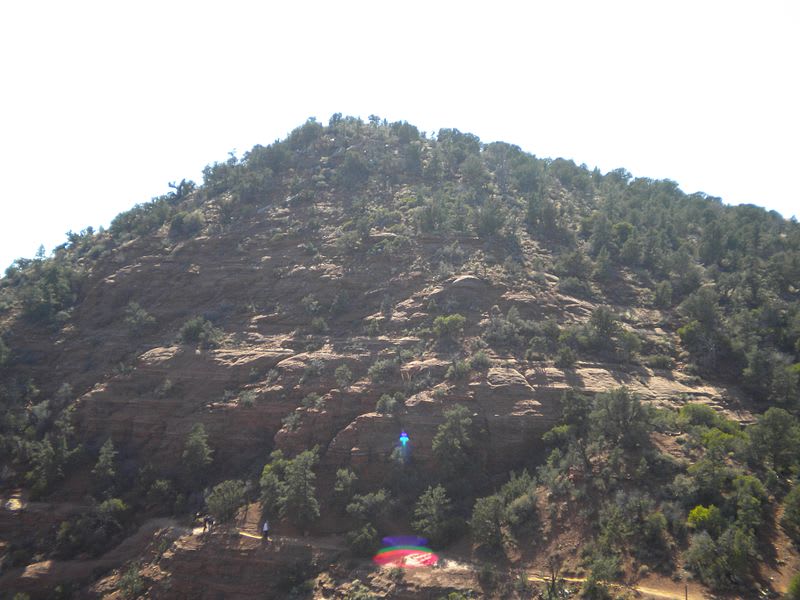 Credit: Wikimedia Commons
If Sedona's clay-red buttes and stunning mesas aren't enough to raise your spirits, the energy vortexes should do the trick. This new-age mecca draws seekers from all over to its beautiful environs to soak up the energy of the "vortexes," natural energy points in the landscape believed to promote spiritual harmony and physical wellness. Sedona is a decidedly positive place, more new-agey than occult, and it's a hotspot for psychics who put their own Sedona spin on psychic readings.
Where to get a reading: Mystic Bazaar is one of Sedona's more popular spots for all things healing and transformation. In addition to traditional psychic readings like clairvoyance and tarot cards, practitioners offer eclectic Sedona-style services such as soul blueprint readings, name matrix readings, and astrological compatibility services.
Where to soak up the vibes: Start with one of the 4 vortexes that made Sedona famous. Each is believed to possess its own energy conducive to healing and meditation. The Airport Mesa vortex is believed to be best for feelings of oneness and serenity, while the Boynton Canyon vortex, with its blend of feminine and masculine energies, is said to be a powerful spot for self-reflection and healing.
Where to grab a spiritual souvenir: Though you'll have no trouble finding new-age shops in Sedona, head over to the Tlaquepaque Arts & Crafts Village for locally made goods and an immersive experience. Designed to resemble a Mexican village, the outdoor bazaar is full of locally-made jewelry, healing goods, Native American art, and local eateries.
6. Mount Shasta, California - Crystal City of Ascended Masters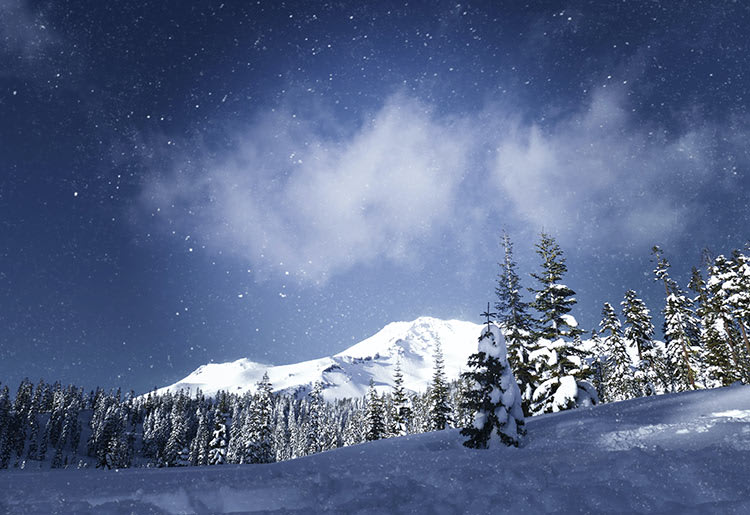 According to local Native American legends, Mount Shasta is the center of the spiritual Universe. This pristine, singular mountain top is also theorized to be the root chakra of Earth, providing grounding during the experience of its high vibrational, otherworldly energy. Oh yes, that's another commonly held belief about Mount Shasta — it holds a vast underground city called Telos, which is where beings of the lost continent Lemuria reside now. There are also commonly reported UFO sightings in the area, adding to its supernatural mystique.
Where to get a reading: Sacred Valley Spiritual Center offers a variety of healing services: reiki energy healing, freedom breathwork, soul retrieval, empowerment coaching, shamanic drumming, crystal therapy, numerology, plant medicine, and more. Book a day pass here and enjoy the variety of the offered packages.
Where to soak up the vibes: Ascension Rock is a powerful meditation spot in Mount Shasta. Many visitors claim to have life-changing spiritual experiences with ascended masters such as Jesus, Saint Germain, Mother Mary, and Kwan Yin.
Where to grab a spiritual souvenir: While the entire main street of Mount Shasta is lined with New Age stores, the best one-stop shop is Soul Connections. They offer a mix of higher-end pieces with extremely affordable souvenirs, and the variety is mind-boggling. It's easy to spend hours here, from browsing their impressive book collection to checking out the crystals, statues, and clothing.
7. Virginia Beach, Virginia - Home to Edgar Cayce's Legacy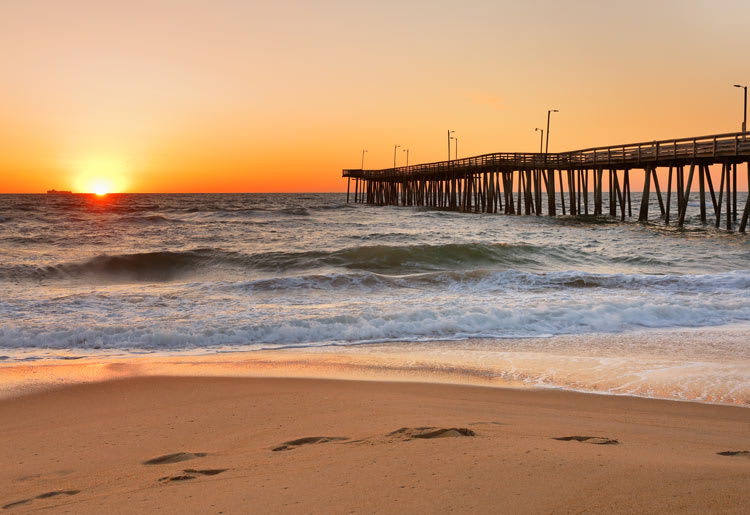 Nestled on the eastern coastline is renowned clairvoyant Edgar Cayce's library, research center, and spiritual spa: Edgar Cayce's A.R.E. Association for Research and Enlightenment. This thriving community center offers memberships, weekly meetings, and a host of events that make it worth traveling to this destination. There's even an on-premise cafeteria, book store, health center, and spa, and the visitor's center is open daily.
Where to get a reading: Readings are often available at the A.R.E. Bookstore and Gift Shop. Many of the community members here are also avid students themselves, specializing in a variety of readings such as Akashic records, health and wellness psychics, astrology, and dream analysis.
Where to soak up the vibes: The Edgar Cayce A.R.E. Library holds all the records of Edgar Cayce's life work. During his lifetime, he gave more than recorded 14,000 psychic readings, nearly all of which are now stored here. Additionally, the Library has one of the world's largest collections of books on metaphysics, parapsychology, comparative religion, holistic health, and ancient civilizations — totaling over 80,000 books.
Where to grab a spiritual souvenir: In addition to offering readings, the A.R.E book and gift shop is filled with metaphysical books, DVDs, CDs, jewelry, gemstones, pendulums, candles, incense, clothing, and also the opportunity to have an aura photograph taken or custom astrology chart created.
8. Asbury Park, New Jersey - Fortune Telling and Ghost Hunting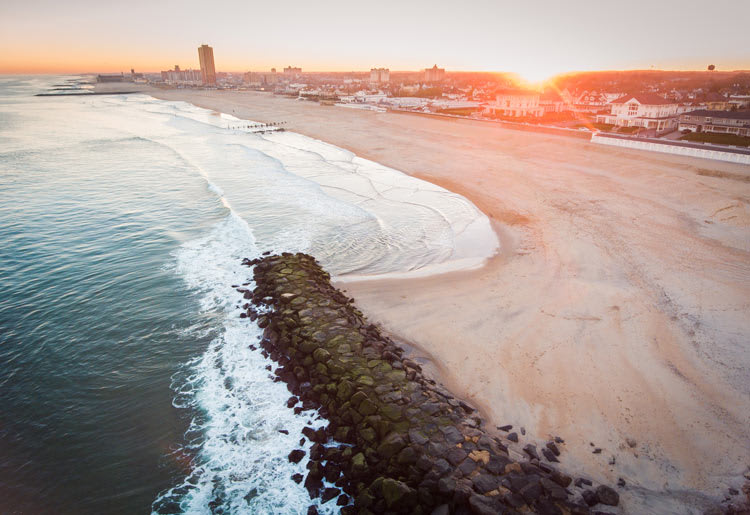 Asbury Park is a fun, trendy beach town. Only a little over an hour outside of New York City, many people, including celebrities, come here to beat the heat in the summer. Not all know about its supernatural history, though, which includes ghosts of soldiers from the Revolutionary War and pirates lost at sea still looking for their ship. Since its founding in 1871, Asbury Park has made quite a name for itself as a supernatural hub.
Where to get a reading: Madame Marie's Stand right in the heart of the action on the Asbury Park boardwalk. This iconic shop has been in business since 1932, and many celebrities have had their fortune told here, including Judy Garland. It was featured in Bruce Springteen's popular song "4th Of July, Asbury Park (Sandy)" because during a reading when he was a boy, it was predicted he'd be a huge success one day.
Where to soak up the vibes: A must-see in Asbury Park is the Spy House. During the Revolutionary War, the tavern owner would gather information about British soldiers' plans to share with the colonists. By the early 19th century, this inn became a gathering place for sequences to connect with departed loved ones. The supernatural energy still resides here, and candle-lit ghost tours are offered throughout the week.
Where to grab a spiritual souvenir: Paranormal Books and Curiosities is filled with books on all metaphysical, occult, and physic topics: angels, crystals, mediumship, astrology, tarot, plus many decks for sale as well. There's also a spooky paranormal museum filled with oddities to explore filled with haunted items and spiritual relics.
9. Boulder, Colorado - Gathering Place for Mystics in the Mountains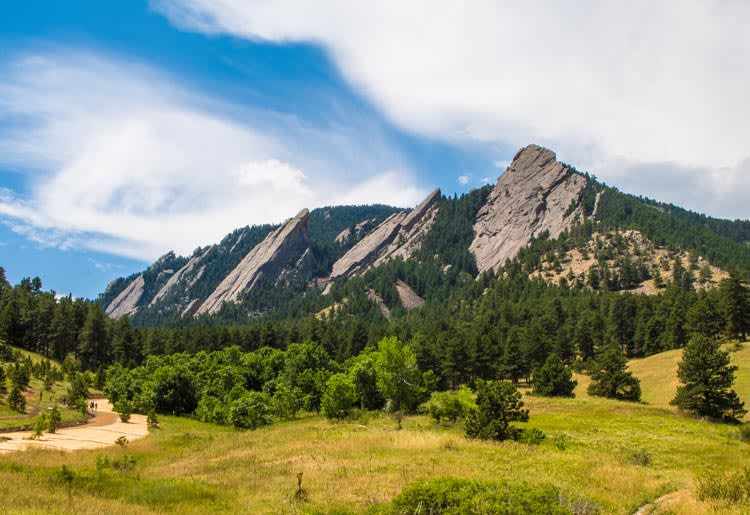 Located in the foothills of the majestic Rocky Mountains, Boulder is a mecca for artists, wanderers, and mystics. Inclusiveness and spiritual openness characterize this charming town. The soothing landscape, characterized by serenity and calmness, makes Boulder a wonderful place for spiritual restoration, both alone and with a supportive community of other open-hearted seekers of higher wisdom.
Where to get a reading: There are many psychics to choose from at Boulder Psychic Institute. Undergraduate students, graduate students, and professional psychics all offer their services. Reading types include pets, past lives, aura color, as well as answering general questions on love, money, health, and family relationships. Also offered are readings to connect with spirit guides and angels to assist with discovering one's life purpose.
Where to soak up the vibes: Pearl Street Mall, a four-block pedestrian mall, is filled with restaurants and Boulder-esque businesses, such as an old-time toy store, art galleries, and New Age shops. There are often buskers juggling, riding unicycles, or giving impressive musical performances. Simply people-watching in this dynamic place opens one to the soothing energy of the town.
Where to grab a spiritual souvenir: Lighthouse Bookstore has an extensive selection of books about Eastern philosophy, psychology, esotericism, psychic development, and New Age subjects, such as astrology and tarot reading. Also available here are spiritual items such as candles, incense, tarot and oracle decks, statues, and dream catchers.
10. Maui, Hawaii - Overflowing Mana and Pure, Unconditional Love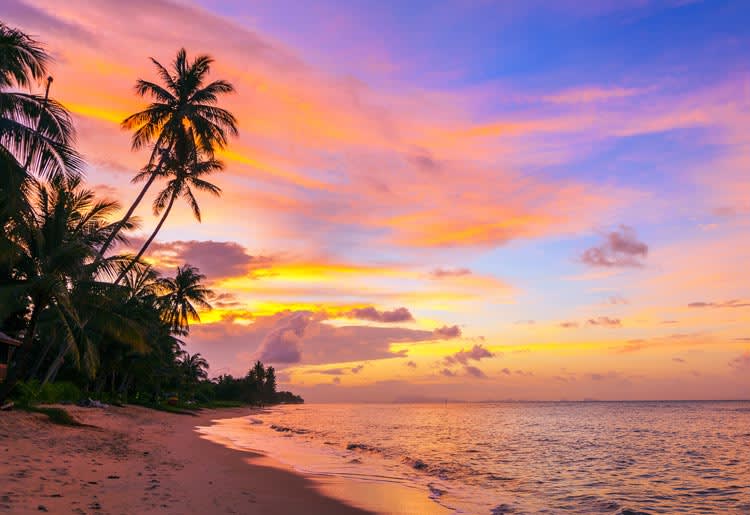 The primal, pure power of nature is easy to see in Maui, Hawaii. Since it vibrates at 7.8 on the Schumann Resonance scale, the same resonance of humanity's heartbeat and the natural state of Earth, Maui is considered by many to be the heart chakra of the world. Here, one can feel the overflowing mana, or magical power of the land, and the sensation of pure, unconditional love that is present within the city.
Where to get a reading: Vision Healings in Maui, run by shaman Susan, offers many types of spiritual readings: psychic readings, energy clearing, reiki, and animal communication. Susan is an expert in soul retrieval and dream interpretation. Also offered are group classes and workshops, as well as officiant services if you decide to tie the knot while vacationing in Hawaii.
Where to soak up the vibes: The Haleakala Volcano has profound spiritual significance for native Hawaiians. While it is a massive volcano, towering 10,023 above sea level, within the crater, ancient ritual sites were discovered. Visitors often feel a deep connection to nature when exploring the volcano and surrounding sites in Haleakalā National Park.
Where to grab a spiritual souvenir: While it's tempting to want to take a beautiful piece of Maui's nature home, locals ask visitors to respect the delicate ecosystem. Therefore, a great place to grab a souvenir is Sand & Sea Gifts & Souvenirs, located at the start of the Road to Hana. Here one can find hand-crafted tikis, exotic wooden bowls and seashells, jewelry, and ukuleles. This is the most eco-friendly way to take a little piece of the Maui energy home with you to remember.
Pack Your Bags and Tap into a Higher Plane
You can find a psychic in almost any city, but certain areas in the US exude potent spiritual energies that draw communities of psychics and healers to gather within their borders. Whether it's due to their history or natural geography, these spiritual hamlets offer a refreshing and often eye-opening experience that makes it easier to tap into energy channels and higher planes. If you're looking to consult a psychic for inner growth, communicate with lost loved ones, or simply want a more creative destination for your next trip, these 10 spots offer plenty of opportunities for rest, reflection, exploration, and self-discovery.
You may also like
10 Ways a Tarot Reading Can Help You Find Your Career Path
Best Psychic Readings Online for First Timers
10 Common Dreams and What They Mean