Moving companies are pivotal in helping us relocate our homes and lives. In 2021, about 26.45 million people changed their residence in the United States.
Given that movers handle the heavy lifting and transportation, it's crucial to acknowledge their hard work and dedication by tipping them appropriately.
» Need to store your stuff? Check out the 10 best moving companies with storage options.
Why Should You Tip Your Movers in 2023?
Most service workers must go above and beyond to cater the experience to their customers' needs. After all, the extremely competitive moving services industry totals about $23 billion annually and is growing each year.
They'll be moving your furniture and other potentially fragile items that make your house a home. You want them to take care of your belongings, and tipping can make them extra careful while fostering a pleasant relationship to make this stressful time a little easier.
Your gratitude doesn't always have to come in the form of money. If it's a hot day, you may even consider offering them a cold beverage or a bite to eat.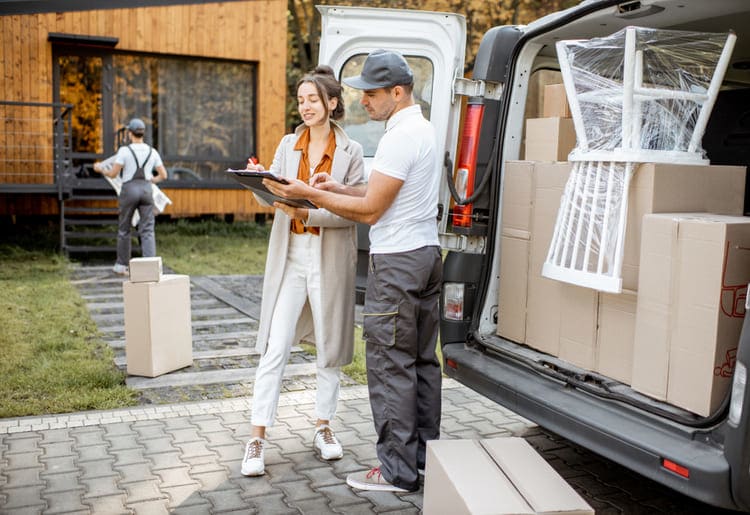 What's the Difference Between Percentage-Based vs. Flat Rate Tips?
Percentage-Based
Percentage-based tips depend on a share of the total cost of the service. For instance, you may tip 10% of the entire charge. The main advantage of this method is that it directly corresponds to the effort put in. More furniture means a higher cost with a bigger reward.
The downside is that there's no real wiggle room if you go with a percentage. A more cost-effective company like Native Van Lines may charge you less than American Van Lines, but that shouldn't mean their workers are tipped less, especially if there's more of them.
You can get around this somewhat with a dynamic percentage. If friendly and efficient movers help you, give up to 20%; if they're a pain, give 5%.
Flat Rate
A flat rate tip means you give a fixed amount of money as a tip, no matter how much the service costs. For instance, you may tip each mover $20, which stays the same regardless of your total moving bill. It's a simple and consistent way to tip that doesn't discriminate based on the cost of the service or the number of people.
I often suggest using the flat-rate-per-worker approach because it allows movers to walk away with a little bonus money in hand. Drawing from my personal experience as a relocation expert, here's an average recommended tip amount for different crew sizes and moving durations:
Note: These are total amounts for the entire crew, not per person. The actual tip you decide to give should be based on the quality of service you receive.
Which Option Is Better?
It truly comes down to looking at the work that is actually being done. I believe that if you're there on move day watching your movers work, you'll see the amount of labor required by them and want to offer a fair tip. I think small things like food and water can go a long way, or even offering them small breaks throughout the day.
Another determining factor could be the amount of movers. If you had a large number of movers and you split your tip percentage among them, are they each still receiving a fair tip? If so, that's great! If not, giving each of them a flat rate can be better.
Generally, it's a good idea to go with a flat rate when multiple workers handle your move. On the other hand, using a percentage-based tip may be a suitable choice if you only have one or two workers or know that it's a small company owned by the employees.
» Check out the ultimate moving checklist + essential tips.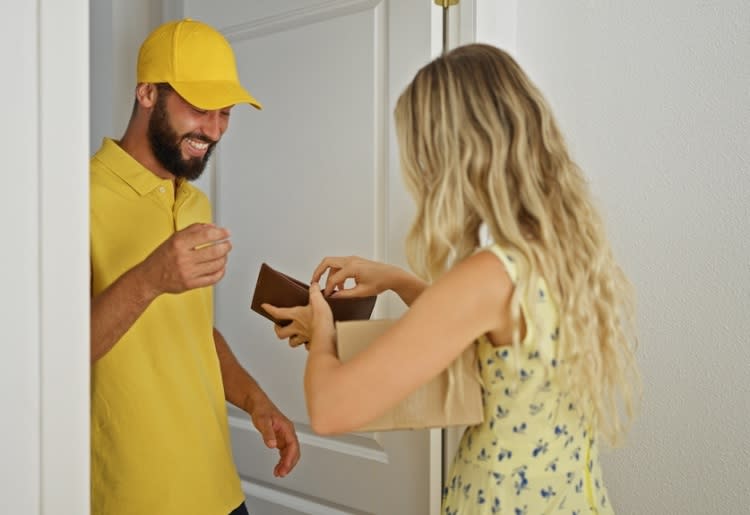 Factors Influencing Tipping Amounts
When deciding how much to tip your movers, several factors come into play. These considerations help ensure you're giving a fair and generous amount for the hard work they've put in. Here's what to keep in mind:
The total cost
How many movers are involved
The time it takes
Whether or not you have special requests or difficult items to move
Weather conditions
If the movers have to navigate elevators or multiple flights of stairs
Regional differences or industry standards also affect tipping amounts. You should think about the minimum wage in your state; the federal minimum wage is $7.25/hour, but some states allow workers who get tips to be paid less since tips are expected to make up the difference.
I once had a client who was moving to a fifth-floor apartment with no loading bay and just one elevator. They had two movers who spent four hours carrying furniture in batches, waiting for the elevator, and navigating a long hallway. To make matters more challenging, it was a scorching summer day.
However, the clients were considerate and provided cold bottled water and even offered to order burritos for lunch. They expressed their appreciation for the movers' hard work, and in the end, each mover received a generous $50 tip.
You don't have to tip that much, but it's an excellent example of a client who understood the difficulty of their situation.
» Worried about the cost? Discover the best ways to save money when using a moving company.
Cultural and Regional Tipping Differences
Generally, tips are expected for service work in America, and higher tips reflect exceptional service. However, people from various cultures moving to the US, or even long-term residents with different cultural beliefs, may not adhere to tipping norms. This doesn't imply movers should provide lower-quality service or feel unappreciated.
Nevertheless, I advise those hiring movers to strongly consider tipping. If you're moving to a different country, consult your relocation consultant or seek advice from local residents about customary tipping practices for service work.
When dealing with diverse tipping customs, a direct approach is often best. Some movers may decline your tip, and it's essential to honor their choice. To adapt to regional tipping norms in mover services, respect is key.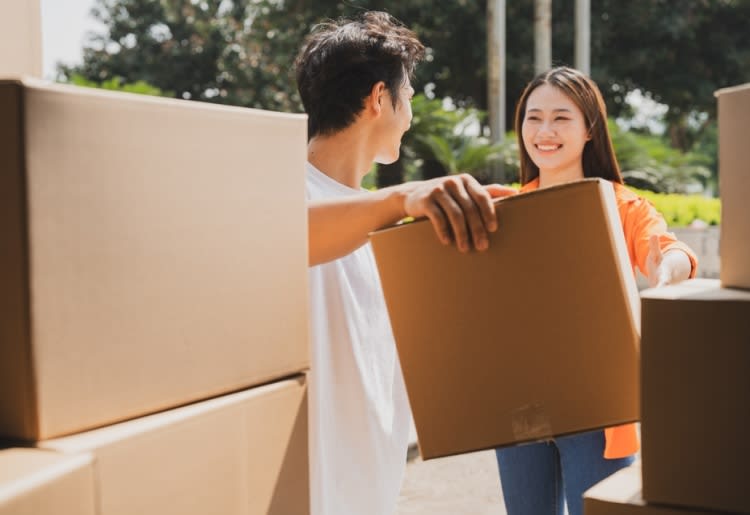 The Significance of Tipping Movers
Tipping movers goes beyond mere courtesy; it's an expression of gratitude for the tireless professionals who facilitate the often stressful process of moving.
These dedicated individuals are entrusted with safely handling your belongings and the heavy lifting that comes with it. Tipping isn't merely a token of appreciation but an acknowledgment of their physical strain and challenges, ensuring they continue to perform their duties with care and attentiveness.
» Prepare yourself by knowing what companies will and won't move.