We sat down with Matthew Guerrieri, Chief Marketing Officer of Medical Guardian, to understand more about this medical alerts company, what it offers and how it's adapting to an ever-changing world. Matthew was hired as the Digital Marketing Manager at Medical Guardian at age 26, and was promoted after a year and a half to Director of Marketing. Earning his spot on the company's Executive Team before the age of 30, Matthew is now Chief Marketing Officer, overseeing the entire Marketing Department's efforts.
1) What are medical alert systems?
Medical alert systems are a device that seniors can use in case of emergency. They would push a button, either around their neck or wrist, that connects them to a 24/7 monitoring service, which then dispatches to EMS services or designated caregivers on a user's emergency contact list.
2) What inspired you[r CEO] to create Medical Guardian?
Back in 2005, Geoff Gross' (Founder and CEO) grandmother had a bad fall. After that, he sought to provide a service to seniors so that they wouldn't have to go through what she went through. Today, every 11 seconds, 1 in 4 Americans aged 65+ experience fall-related injuries that require emergency medical attention. Geoff wanted to create a company that helped seniors maintain their independence and peace of mind, while giving them the tools to call for help in any situation.
3) Who is the main audience for your product?
With roughly 3 in every 4 buyers being caregivers, the main audience for our products are those purchasing for their loved ones. We want them to be able to look at our page and understand how the product works, how the service works, and how it benefits them. And for the end-user, we don't want them to feel like a burden, or like they have to be taken care of.
4) What are the 3 most important things someone should consider before choosing a medical alert system?
The three most important things to look at before deciding on a medical alert system are:
Monitoring Centers
Customer Care
Product Selection
First and foremost, we advise all users to consider the monitoring center. Not all monitoring centers are created equally. A good monitoring center should have a UL certification and backup redundant systems in case of power outages.. It's also crucial to select a company with a legitimate monitoring center that will be able to connect you to a call when there is an emergency. Speed and reliability are key when it comes to emergency care.
Next, we advise seniors to look at customer service and customer care. Do these medical alert systems have a friendly person on the other side of the phone? Someone you feel comfortable to reach out to when you have a problem? Do these systems enable quick response times? Do they offer other means of communication, i.e. text or SMS? Do they help track the comfort level of users?
Lastly, users should consider product selection. Are they interested in landline based systems, cellular based, home, or mobile? Is there someone available to help them choose the right device? With so many product offerings on the market today, Medical Guardian has developed a tool to help potential users find the best products for their specific needs.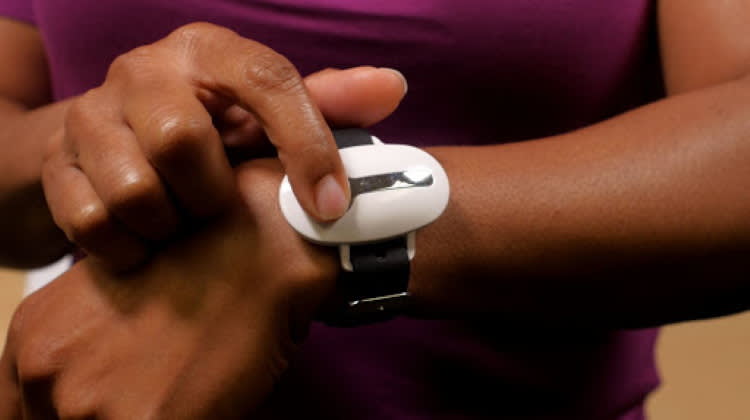 5) What sets Medical Guardian apart from other medical alert systems?
Medical Guardian offers a vast selection of products that encompass everything from wearables and smart watches to activity sensors on the wall. We strive to innovate technologies that enable ease of use, such as the "Help Button," which appears to the naked eye as a regular watch or necklace.
In our industry, the attrition rate is very high, with roughly 1 in every 3 accounts being cancelled by the end of a contract year. We aim to provide our customers with a product that they will love and want to continue to use.
Our platform is also optimized for caregivers. It's important that they understand how and why the buttons are being pushed, and can check on the movements of their loved ones at any time, day or night. We've set up a 'Care Circle,' so that the most important people in your life can be alerted and communicate about 'how mom or dad is doing.'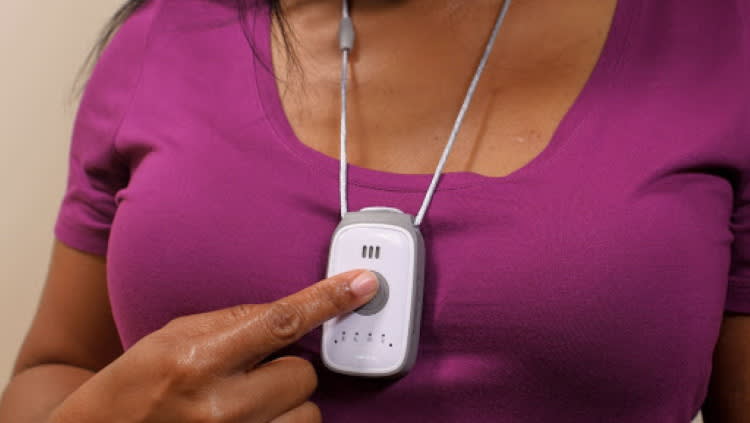 6) Why should users choose you?
At a time when people are being advised to socially isolate, it's difficult to check in on your loved ones. Not being able to be physically fit and active is a leading cause for a typical fall - the more inactive you are, the more prone to a fall you may be. Medical Guardian's technologies enable comprehensive care of your loved ones, even if you're far away.
7) How has Medical Guardian adapted to fit its users' needs during the Coronavirus outbreak?
Two weeks before the Coronavirus reached the United States, Medical Guardian made a plan in the event that things escalated further. Since then, we've established a task force to ensure the personal safety of our community, and we're continuing to monitor the evolving situation, implementing all preventative measures necessary.
Our team has worked around the clock to ensure that our customers, caregivers, and community continue to have access to our life-saving medical alert systems and service. We've moved our entire sales call center and customer care centers to operate remotely, continuing to field customer calls and support and supply equipment to those who need it.
We've dedicated an entire section on our website to be as transparent as possible regarding our Covid response. This includes information on what Medical Guardian is doing to help older adults stay protected, how our products and facilities are being cleaned every day, and how our dedicated group of essential workers is taking every precaution advised by the CDC, WHO, and other national and local public health organizations.
8) Will Coronavirus impact the medical alert industry in the long-term? If so, how?
Today, homecare facilities are highly vulnerable to disease. If an employee or resident comes in contact with Corona, it can spread rapidly, producing a high number of infections in a short period of time. With weaker immune systems, as compared to younger people, our elders are susceptible to the virus much faster.
With that, a lot of people are taking their elders and loved ones out of healthcare facilities, and bringing them into their homes. For some, this can cause extra stress; it creates an added level of responsibility for someone who may want to leave the house but doesn't want to leave an older person alone.
With social isolation, the role of caregivers is more important than ever. These family members and health professionals can rest assured knowing there is a device to protect their loved ones if needed.
Long term, the Coronavirus will certainly change the way we do things. We've learned that we can work well from home, meaning we can expand our customer care center, adding people in local areas, ultimately enabling more comfortable conversations about equipment and contract renewals.
Lastly, our community has banded together, signaling a sense of connection and a feeling of, "we're all in this together." This has always been the driving force behind Medical Guardian, and now many are appreciating the comprehensive nature of our app; you can communicate with all members of your family and caregivers, with ease and comfort.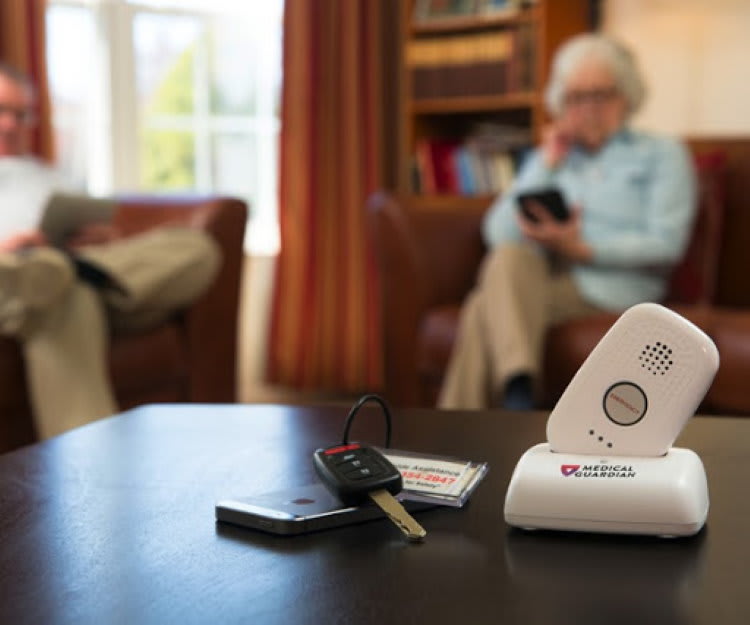 9) How do medical alerts save lives?
Medical alert systems save lives, literally and figuratively. Literally speaking, we've saved thousands of lives just this month, from users pushing a button and getting the help in a timely manner. For some this means emergency service, and others it just meant having a loved one check up on you.
10) Can you share a favorite story from the past?
Medical Guardian has received handwritten notes from tens of thousands of customers. They often say, "You saved my life, I can't imagine what I would have done without this product, etc." However, there's a stigma in this industry about having to be 'one foot in the grave' to have the device, but there's a real peace of mind that comes with it.
My most memorable story is of an older gentleman who had three people barge into his house. These men happened to be three robbers with masks, who held the man up at gunpoint. Luckily, before the men were able to get through the door, the gentleman was able to push the button on his medical alert system. The equipment asked, "Sir are you okay?", which scared the robbers away. This was not a case where an older gentleman fell and couldn't get up, but rather he felt that his life was in danger and he was able to get help. Whether it's a heart attack, fire or burglary, our system is there for whatever you need, providing the ultimate "backup plan."