A survey by Consumer Reports shows that mold and malfunctioning doors account for 14% of washing machine issues, while other problems are related to drum and water leakages.
You can prevent or resolve many of these issues rather quickly. Here are 10 washing machine maintenance tips you can implement for optimal performance.
» Want to avoid costly repairs? Check out our top 10 picks for the best home warranty companies.
1. Regularly Clean the Filter
A washing machine's filter captures dirt, detergent, and lint from washed clothes. Over time, it can become clogged, thereby causing various issues. To prevent mold growth and ensure top machine performance, clean the filter periodically.
Here's how to properly clean the filter:
Locate the filter in the center agitator, top lip of the drum, or front of the washing machine
Use a basin to catch any leakage
Remove the filter and soak it in hot soapy water
Brush away debris before securing it back in place
2. Don't Overload Your Washing Machine
Overfilling your washing machine can damage the drum, reduce cleaning effectiveness, and cause problems with the water pipes and filter.
If your machine makes noise during a wash, try removing some clothes as it might be overloaded. Some newer washing machines even have an alert feature for overloading.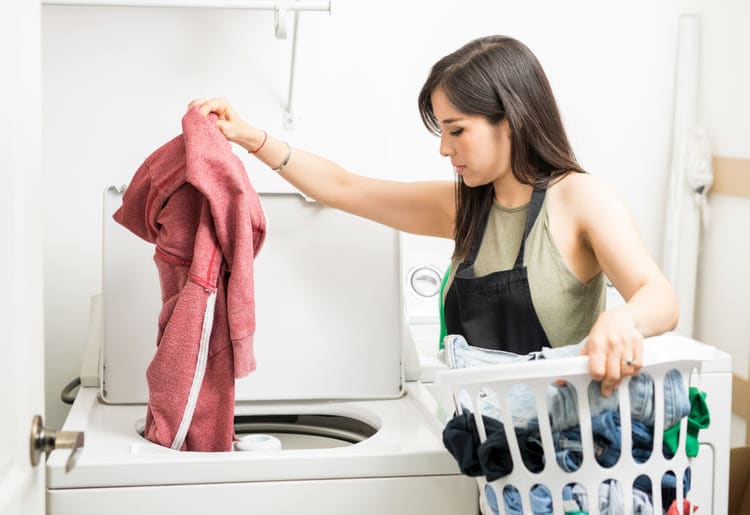 3. Check the Water Hoses Regularly
Loose, damaged, or cracked water hoses can cause flooding. Ensure proper connections and prevent malfunctions with routine hose checks. Repair or replace damaged hoses promptly.
» Follow these tips to deal with water damage to your home.
4. Keep the Machine Level to Avoid Shaking
A level washing machine prevents balance issues during heavy washes. Ensure your machine is level from front to back and side to side to avoid excessive noise, shaking, and potential damage to the machine and surrounding surfaces.
5. Measure Detergent Accurately
Too much or too little detergent can damage clothes and clog the filter.
For a standard wash, use a quarter cup of powder or approximately two tablespoons of liquid detergent, adding more for heavily soiled items.
6. Keep the Door Open (When It's Not Being Used)
The tight seal on the washing machine door stops it from drying quickly. Allow fresh air to circulate and reduce mold buildup by keeping the door open. Letting the machine dry between uses also improves performance during multiple washes in one day.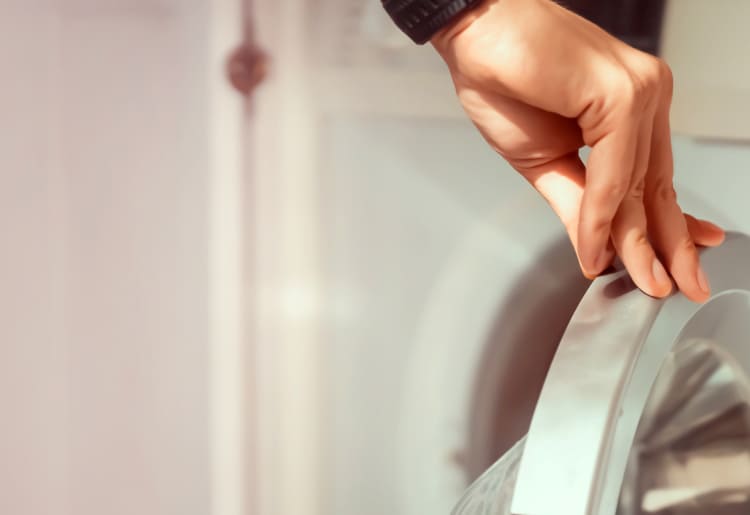 7. Run an Empty Wash With Baking Soda and Vinegar
To maintain your washing machine's cleanliness and prevent unpleasant odors, run an empty wash cycle with a quarter cup of bicarbonate soda, a cup of water, and add two cups of vinegar every three to four months.
Baking soda neutralizes foul smells, cleans the washing machine, and softens the water. Vinegar helps eliminate odors and removes grime, leaving your machine sparkling clean.
8. Use High-Efficiency Detergents and Softeners
The laundry detergent and softeners you use matter.
Select high-efficiency (HE) laundry detergents and a cleaner washing machine for better performance. Although more expensive, they help prevent costly repairs and replacements.
» Here are 10 old appliance replacements home warranty covers.
9. Put Your Washing Machine in the Right Place
Proper placement of your washing machine can significantly impact its performance and lifespan.
You can prevent condensation buildup that leads to mold and rust and avoid damage due to malfunctions with these tips:
Install it in an area with good ventilation and access to fresh air
Leave enough space around it
10. Regularly Clean the Drum and Rubber Seals
Following proper maintenance protocols can significantly increase the longevity of common appliances like washing machines. After enough washes, dirt will start to build up in certain areas of the washing machine. Even if you run an empty wash, doing an extra bit of cleanup is useful, too.
Use a hot damp cloth and a hard brush to remove any extra grime buildup on parts that are trickier to clean, such as the rubber seals.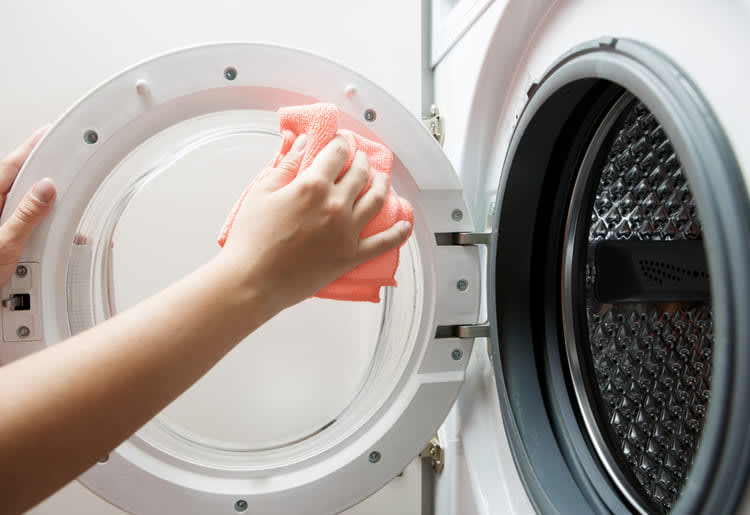 Make a Habit of Cleaning Your Washing Machine
If you try our tips, your washing machine will last longer, function better, and, most importantly, be free from dirt or odors.
But if you want extra protection for your home appliances, you should also consider getting a home warranty policy. You can check out Choice Home Warranty and First American Home Warranty.
» Buying a new house? These are the best home warranties for homeowners.