And considering the law of averages, owning multiple properties increases your chances of needing to repair or replace an expensive appliance, especially if tenants are using those appliances regularly.
Buying a home warranty for a rental property is one way to better manage your maintenance responsibilities and protect yourself financially when an appliance or home system component needs to be repaired or replaced.
» Looking for a reliable home warranty: Check out our top 10 picks for the best home warranties for homeowners.
What Is a Home Warranty?
The term "warranty" is something of a misnomer. More precisely, a home warranty is a service contract with a third-party provider. It allows a property owner to service, fix, and replace equipment around the home at an affordable cost. It's most common for a homeowner to purchase a warranty for a primary residence, but warranty providers also offer home warranties for rental properties.
Home warranties can cover kitchen appliances, laundry machines, water heaters, plumbing, electrical systems, HVAC—virtually anything within a home. With an active policy, a homeowner can submit a claim when a covered appliance or system requires service or develops a problem due to normal wear and tear. The warranty provider will send a licensed and insured technician to resolve the issue. It's as easy as that.
There are 2 main costs associated with a typical home warranty: a premium and a service fee. The premium is a set expense that the policyholder pays each month or year, just as one would for an insurance policy. While prices vary by company and extent of coverage, the average premium is between $300 and $600 per year. The service fee is a one-time payment whenever the policyholder submits a claim. The average service fee is in the $75 to $150 range.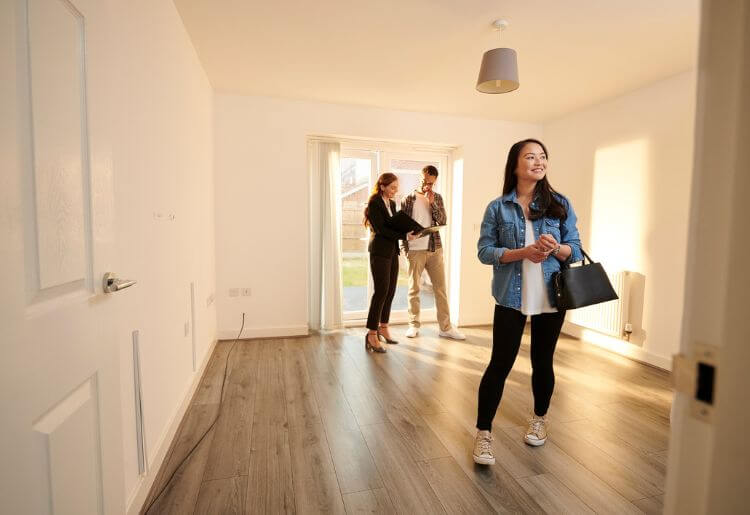 Benefits of a Rental Property Home Warranty
There are several benefits to having a home warranty for your rental property:
Savings. If a refrigerator in a rental unit suddenly ceases to function, the property owner is protected from having to pay for a technician to install a new $400 compressor. Across multiple units, those appliance repair costs add up quickly. A home warranty simplifies a property owner's budget and ensures lower expenses over time.
Convenience. Because home warranty providers maintain networks of professional technicians, the property owner is spared the responsibility of hiring a repair person or personally servicing a piece of equipment. Warranty providers also often provide resources to make it easier to keep track of service and maintenance schedules.
Reliability. Tenants don't always care for a rental property with the same level of detail that an owner would, making breakdowns and malfunctions more common. A home warranty helps protect owners from these mishaps by providing a reliable source of service and repairs should any part of their property break down or malfunction.
Peace of Mind. With a home warranty, property owners can have peace of mind knowing that their rental units are protected from unexpected, costly repairs. They'll also be able to provide their tenants with the same level of security and assurance against unwanted repair costs.
» Suggested read: Things a home warranty doesn't cover
.
How Much Does an Insurance Plan for Your Rental Unit Cost?
Generally speaking, home warranties range from $350 to $500 per year. However, the cost of a home warranty plan for your rental unit can vary depending on several factors:
The home warranty provider you choose

The size of your property

The type of property you own

The state you live in

Your credit history and income

Any additional coverage you may choose to add
How Do Home Warranties for Your Rental Properties Work?
A home warranty for a rental property works similarly to the kind of warranty you'd purchase for your own home. When you buy a home warranty for a rental property, you agree to pay a monthly or annual premium for coverage of certain systems and appliances.
If a covered item fails due to normal wear and tear, the home warranty company agrees to send a service technician to repair the broken item in exchange for a flat service fee, which is due at the time of repair. In the event an item cannot be repaired, the home warranty company will replace the item with one of equal value or pay you cash to replace the item yourself.
Depending on the plan you purchase, you may get coverage for appliances, systems, or both. Also, you may be able to purchase additional coverage for appliances and systems such as pools and spas, well pumps, sump pumps, and sprinklers. Most home warranty companies limit the amount you can submit on a claim per appliance or system.
Furthermore, they may also restrict the amount they will pay out in total over the full term of the policy. There might also be additional restrictions, especially if the covered property is a multi-family residence. Always review a company's sample service agreement prior to making a purchase to ensure you're getting the level of coverage you need.
» More: What you should know about a seller's home warranty.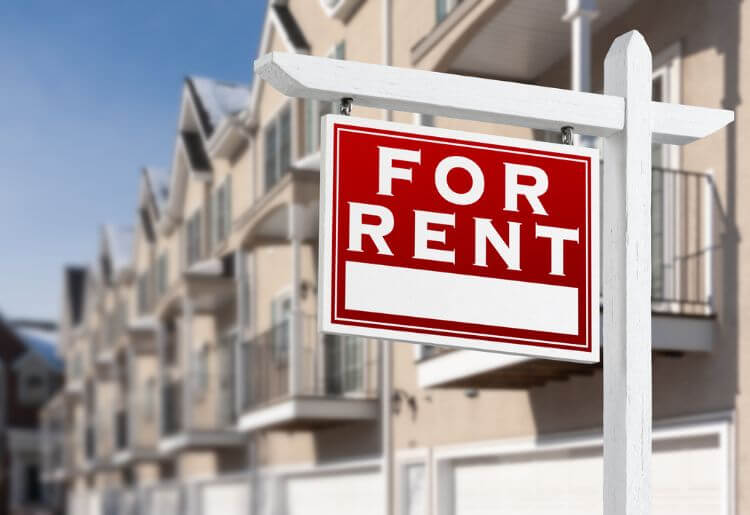 Things to Consider Before Buying a Home Warranty
Property owners have many options when it comes to purchasing a home warranty. There are several companies in the home warranty space, and plans can vary significantly. There are some important things to bear in mind as you shop for the best plan.
Evaluate your needs. Take stock of the appliances and systems in your properties. Don't purchase coverage you don't need. If your rental properties don't have in-unit washers and dryers, it may not make sense to purchase a bundled appliance plan that includes coverage for those machines. Make a list of the equipment you do own and have it ready when you start reaching out to home warranty providers.
Check for existing warranties. Some of your appliances may already have warranty coverage. Major appliances typically have manufacturers' warranties that cover the entire appliance for 1 year and select parts for longer. Confirm that these warranties have expired to avoid redundant coverage.
Consider all the costs. Sometimes the most affordable home warranty isn't the one with the cheapest monthly or yearly premium. You'll want to also consider the service fee, add-on costs, and coverage limits. Some home warranty plans offering low rates may prove to be significantly more expensive when you factor in the less obvious costs.
Do your research. Some home warranty providers are more reliable than others. Find impartial reviews from consumers or respected institutions to gauge the quality of the companies you're interested in. Check that companies are licensed to operate in your state and that they haven't been accused of unethical or illegal practices.
Is It Worth Getting A Home Warranty On A Rental Property?
Getting a home warranty for your rental property is definitely worth it. Not only does it protect your investment, but a home warranty for a rental property makes budgeting easier, takes the guesswork out of calculating monthly repairs, and clearly lays out your costs for premium and service fees.
If you own a rental property or several properties, you should consider purchasing home warranty coverage. In particular, you should think about purchasing home warranty coverage if your rental property is older and requires frequent repairs or if you don't have a full-time service technician on your payroll.
» Want to get a warranty on your rental property? Check out our top 10 picks for the best home warranty companies.