A good-quality, timeless piece of furniture has the ability to uplift an entire space and change its feel. You can use furniture items to tell your story, showcase your personality, and put your unique stamp on a space. Unique furniture items can be the difference between a house and a forever home.
Because well-curated furniture can be quite expensive, you may want to consider getting a home warranty that covers it. The best home warranty companies, such as First American Home Warranty and Select Home Warranty, can give you all-around peace of mind by providing cover for your most cherished items.
If you're looking for the perfect furniture to create your forever home, look no further. Here are our top picks for 10 unique furniture items that will turn your new house into a forever home.
1. A Corner Sofa
According to a major survey, the living room is the homiest space in the house, so owning a good couch is vital for every home. But don't just buy any couch. Corner sofas are quite popular these days, and for good reason. They provide plenty of seating while taking up minimal space, and everyone will always have a great view of the TV.
They come in tons of different designs and colors, making it easy to work into your color scheme. While they may be a bit more on the expensive side, investing in a good-quality sofa guarantees comfort for many years to come.
2. A High-Quality Dining Table
Studies have proven that mindful eating and eating together as a family can improve your nutrition, and a dining table plays a role in both of these practices.
Remember that the best quality dining table isn't necessarily the most expensive; it's all about what it's made of. Whether it's glass, wood, or stone, make sure the dining table you're investing in is made of high-quality, durable materials. After all, the key to turning your house into a forever home is owning furniture that will last for years.
If you decide to splurge on a dining table, it might be worth getting an extended home warranty.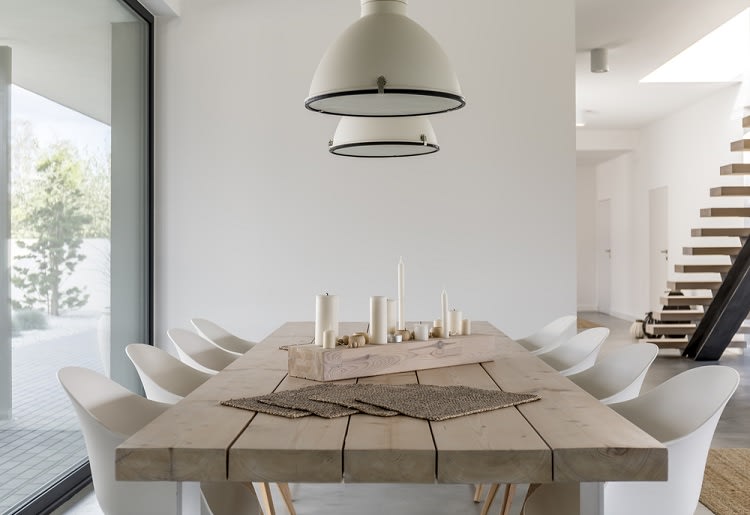 3. Multi-Purpose Dining Chairs
Invest in a well-upholstered set of versatile dining chairs that you can enjoy for a lifetime. Make sure they complement your dining table and your house as a whole. That way, they can also be used for other purposes, such as extra seating for guests or relaxing on the porch.
4. A Tasteful Headboard
A quality headboard might seem unnecessary at first, but it can completely upgrade your bedroom without occupying too much space. It adds a height dynamic to make the room look bigger and brings a tasteful touch of elegance to your bedroom—all while protecting your wall from scrapes and fending off the cold.
Headboards come in many different forms, shapes, and sizes. From upholstered and wooden headboards to headboards that provide storage, you'll find a headboard that matches your style.
5. Bar Stools
Bar stools are an extremely versatile and forgiving seating option. They don't take up too much of your living space and can be stored easily. A simple, sturdy bar stool can be moved across different areas of the home and can be used as extra seating and a coffee or bedside table in a pinch.
6. A Sideboard
Also known as an accent table, this versatile piece of furniture can be used for extra storage, as a place to serve food in the dining room, or to hold decorative pieces of artwork. A quality sideboard is made of durable materials and comes with drawers to store whatever you'd like. Plus, it adds a super stylish and polished look to any room while taking up minimal space.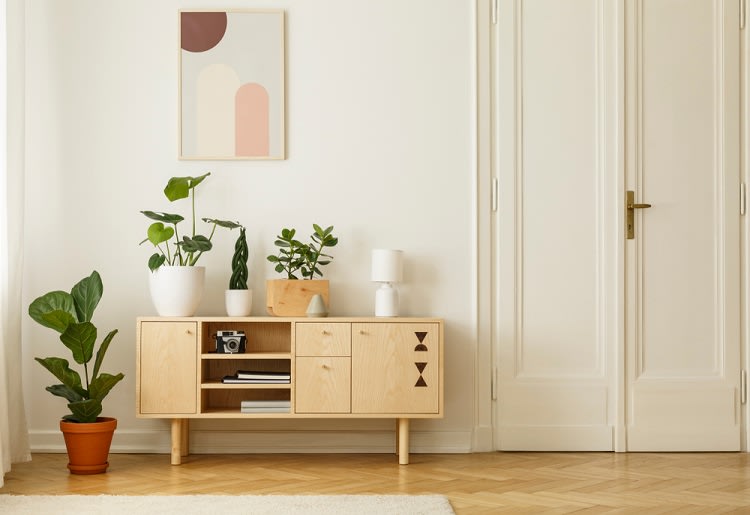 7. A Bookshelf
Every home needs a freestanding or wall-mounted bookshelf to ensure a neat and organized space. Besides holding your books, a bookshelf can be used to display personal, meaningful items like family photos and small décor items with sentimental value.
8. A Desk
There's always that bit of extra inspiration and focus that comes with working at a desk. If you regularly spend time writing, using the computer, or studying, you may need to prioritize investing in a productive study or workspace at home.
A sturdy desk helps you stay focused and organized while keeping your work away from your relaxation spaces.
9. Mattress
Sleep is essential to our lives, as the human body needs regular, good-quality rest to function properly. Therefore, you should be investing in a good, comfortable mattress. A good mattress improves sleep quality, promotes good posture, and even reduces allergy symptoms.
After all, a house isn't a home without somewhere to rest your head.
10. A Console Table
A console table will always be useful. It fills up empty spaces and serves as an extra surface for storage. You can put it in your hallway, living room, dining room, or bedroom. It can be decorated however you want or used as the designated area for your keys, mail, and wallet.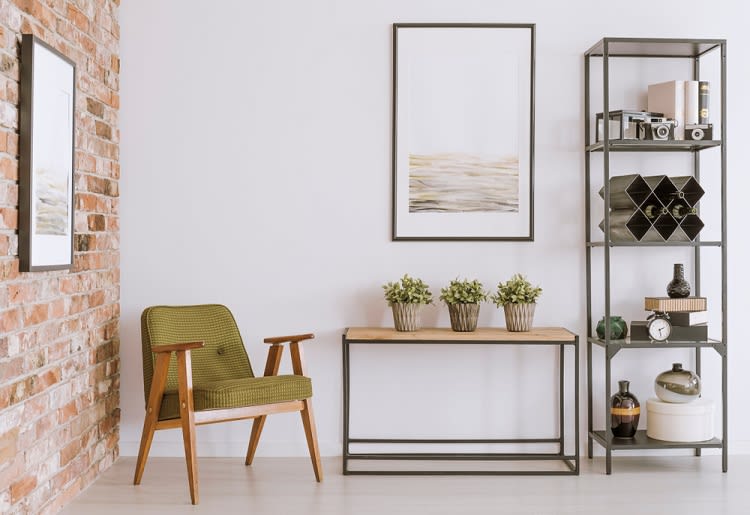 Final Thoughts
Moving into a new house comes with a few hidden costs, but you shouldn't compromise on the quality of the furniture you choose to decorate it with. It is your unique style that makes your new house a forever home.
And while it may not happen overnight, the ultimate goal is to create a space that you feel comfortable in. That's why it's important to select unique furniture items that are versatile and can stay with you for many years to come.