If you're looking for ways to keep warm without turning on a heater this winter, you're in luck. There are plenty of easy and inexpensive ways to keep your home cozy and comfortable during the colder months.
Here are 10 simple ways to warm up your house without a heater.
» Want to avoid unnecessary stress and spending? Check out our top picks for the best home warranty companies.
1. Turn On Your Fireplace
A fireplace can be a great way to generate heat without turning on a heater. Just make sure to maintain your fireplace and have it inspected by a professional to check if it's in good working order.
If you have a wood-burning fireplace, though, take note. According to the U.S. Environmental Protection Agency (EPA), wood-burning fireplaces manufactured before 1990 (and those without glass doors) are extremely inefficient at warming a home.
So if you have extra funds, you should consider upgrading your wood fireplace to an electric model, which is much more efficient at generating heat.
2. Add Extra Layers of Insulation
Adding extra layers of insulation is one of the most basic and inexpensive ways to keep your home warm. Insulation prevents heat from escaping through walls, windows, and doors.
Spray foam insulation is a great option for small spaces with hard-to-reach areas, such as gaps between door and window frames.
Window insulation kits are also available at most hardware stores and are usually cheaper than professional installations. These kits involve applying plastic wrap to the inside of your windows for an extra layer of insulation against cold air.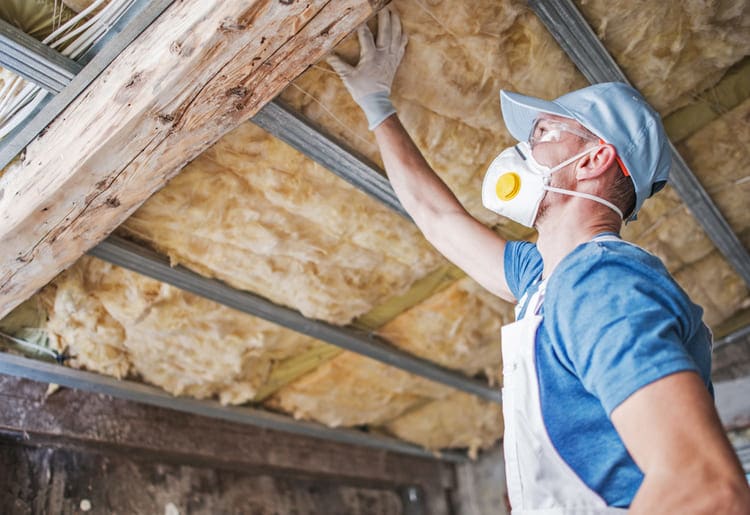 3. Caulk and Weatherstrip Your Windows and Doors
Another way to lower your heating costs and keep your home warm without turning on a heater is to caulk and weatherstrip your windows and doors. This helps prevent drafts from coming in.
You can buy caulking compound and weatherstripping at most hardware stores.
» Protect your wallet against unexpected bills with the best home warranties for homeowners.
4. Hang Insulated Curtains
Insulated curtains are a great way to keep heat inside your home, especially at night. Thick, insulated curtains can block out cold drafts while still allowing light to come in.
You can find insulated curtains at Amazon and most home goods stores. If money is tight, consider stopping by your local Goodwill or thrift store.
Don't worry about wasting money on curtain rods if you don't have them. Using command hooks or Velcro strips to hang your curtains is a cost-effective way to keep your home warm without turning on a heater.
5. Lay Out Rugs and Blankets
Rugs are great for keeping warm air inside your home because they provide insulation for hardwood and tile floors, which don't retain much warmth themselves. Invest in a few thick rugs for extra coziness, especially if you enjoy walking barefoot.
Blankets also come in handy around this time of year. Hang them over doorways or use them as makeshift curtains on windowsills where cold air might be seeping through gaps in walls, ceilings, and windowsill edges.
Electric heating pads are also an option for providing some extra warmth during cold winter nights. Place them underneath blankets or at the end of your bed to keep your feet warm.
6. Reverse Your Ceiling Fans
Ceiling fans can help circulate the air in your home. And according to ENERGY STAR, they can also be used to push warm air down. To do this, switch the direction of your fan so that it moves in a clockwise motion.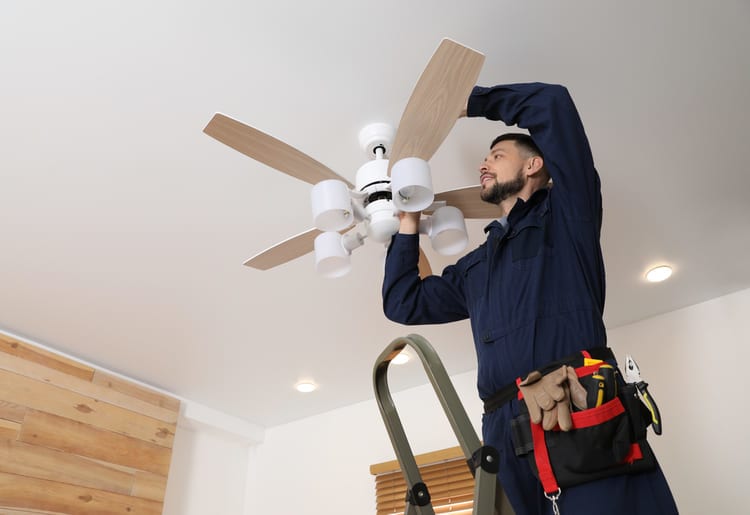 7. Use Sunlight
Take advantage of free heat by opening curtains on sunny days and letting natural sunlight warm up your house during the day.
Close all curtains and blinds during the evenings so that heat doesn't escape through your windows.
» Here's how you can make sure your house is ready to withstand the cold.
8. Close Vents in Unused Rooms
Closing the vents in unused rooms will conserve heat, which can help you save money on energy costs in the long run.
You can also use plastic covers on vents to prevent air from escaping.
9. Get a Space Heater
If all else fails, space heaters are a great way to heat specific areas in your home without cranking the thermostat. They're perfect for smaller rooms where you spend a lot of time—like your bedroom or living room.
Just be sure to read and follow all safety instructions that come with your space heater. This includes not leaving them unattended while running and keeping them away from flammable materials, such as drapes or furniture.
10. Drink Hot Beverages
Enjoy a hot cup of tea or cocoa on cold winter days to warm your body up from the inside. As an extra perk, it's also a comforting and delicious treat.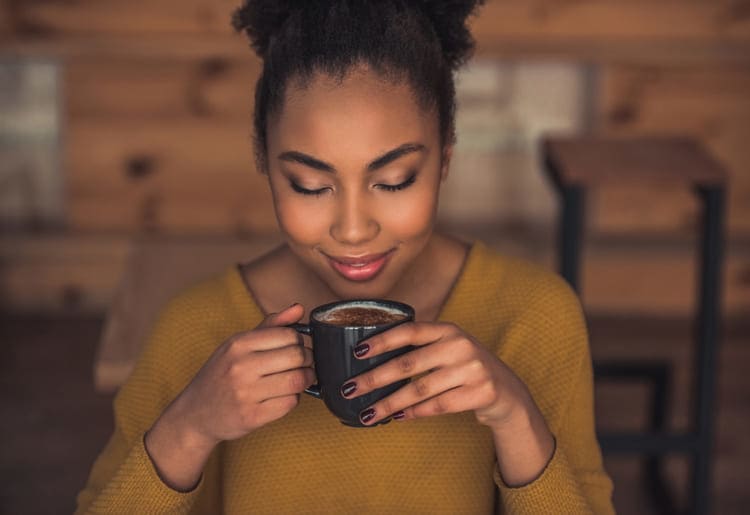 You Can Stay Warm Without Breaking the Bank
These methods are a cost-effective way to keep you warm and cozy during the chillier months—without breaking the bank.
Plus, combined with a solid home warranty plan from Home Service Club or Liberty Home Guard, you won't have to worry about being cold during winter again.
» Need coverage for your A/C and heating units? Take a look at our top picks for the best home warranty for HVACs.