In a Nutshell
In our Wyze home security review, we've found that Wyze offers one of the most affordable yet effective home security systems on the market, paired with a suite of smart home devices. You can secure your home with cameras, sensors, and life safety devices, plus use the same hub to control your smart vacuum, your locks, or even your sprinkler system.
pros
Quality products at low prices
Broad range of smart home products
Very easy to install
cons
No smoke or CO detectors
No professional installation available

Wyze Visit Site
Wyze Features and Highlights
Most Wyze security equipment is wireless and comes with motion detection. Wyze products are also uniquely customizable.
Motion Detection
You can buy a motion detector for your home which will send alerts to your app and to the Wyze monitoring center if your burglar alarm is armed. Wyze cameras also come with motion detection built in and activate when they sense movement.
Wireless and Wired Options
Wyze comes with wireless and wired options for cameras and wireless sensors. These devices have six months of battery life and will warn you if their batteries are running low. Wyze's wireless cameras are significantly more expensive than their wired counterparts, but are still priced well below what competitors charge for similar technology.
Customization
You can customize your Wyze tech with practical and cosmetic features. For instance, the Wyze Solar Panel can attach to a Wyze Cam v2 model and provide an indefinite charge for your outdoor cameras. This also effectively takes your cameras off the grid.
You can also buy cosmetic skins for your Wyze cams, such as wood grain and green or black camo. These skins can help hide your cameras among foliage or can simply serve to make them look nicer. There's a full range of accessories to customize cameras, vacuums, sprinklers, and more.
Wyze Equipment & Products
Wyze offers a selection of security cameras, smart home accessories, lifestyle accessories, home monitoring equipment, and add-ons for all of its product types.
Wyze Home Monitoring Systems
The Wyze home monitoring system is built around the Sense Hub, which acts as a central base station that receives input from all of the sensors around your home, including cameras and environment sensors.
At $29.99, the Sense Hub is cheaper than most home security alarm hubs, but also more limited, as it does not have a screen and is controlled entirely through your mobile phone. The Sense Hub comes free if you buy an annual professional monitoring subscription.
To connect to the hub, you can buy entry sensors for doors and windows, a climate sensor, a keypad, a flood sensor, and a motion sensor. Entry and motion sensors trigger alerts on movement. With the keypad, you can turn this system into a traditional burglar alarm, with sensors sending an alert to the Wyze home monitoring center when triggered while the keypad is armed.
Wyze Home Security Cameras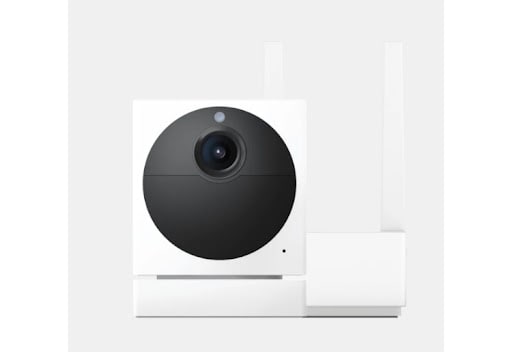 Wyze security cameras come in several models. All cameras have 1080p full-color recording, decent night vision, and built-in two-way voice communication.
The Wyze Cam v3 is the most basic wired weatherproof camera model at $29.99. It can be mounted almost anywhere indoors or outdoors, but cannot pan around. The Wyze Cam pan v2 has all the capabilities of the v3, but can also pan at preset intervals. At $33.99, this camera is a great deal. The Wyze Cam Black ($19.99) is a wired camera for indoor use only.
Wyze also sells a wireless camera, the Wyze Cam Outdoor v2. This is a weatherproof camera with six months of battery life, motion detection, 1080p recording quality, and two-way audio.
Wyze Doorbell Cameras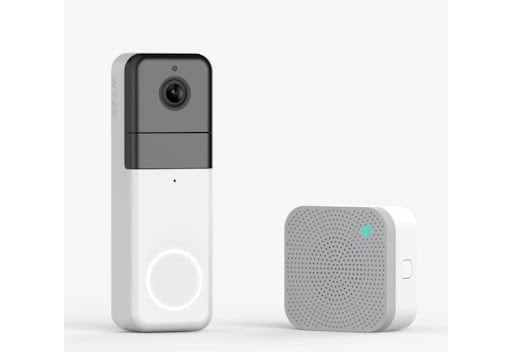 Wyze has two video doorbells, the regular video doorbell and the Pro version. The doorbells are weather resistant, come with HD video quality, and can detect motion. The regular doorbell, priced at $42.99, records in 1080p and requires a wired connection. The Pro version ($93.99) can be used wired or wireless, with 1440p recording quality.
All of Wyze's camera products are significantly cheaper than industry average, with most home security systems charging at least $100 for an indoor camera and around $200 for a weatherproof one.
Wyze Life Safety Alarms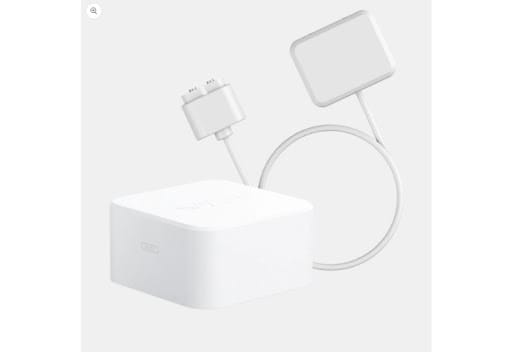 Wyze's leak and temperature sensors will trip the siren and send an alert to your app in the event of excessive moisture or heat. Be advised that the temperature sensor is not a substitute for a smoke detector. It is an additional safety measure that can increase the odds of detecting a fire early, especially if placed near a stove or furnace.
All sensors cost $23.99 for a pack of three, except the leak sensor, at three for $33.99, and the motion sensor, which is sold on its own for $8.99.
One of Wyze's most significant shortcomings as a home security system is the lack of a dedicated CO or smoke detector. You will have to purchase one separately if you want to secure your home with Wyze.
Wyze Smart Home Automation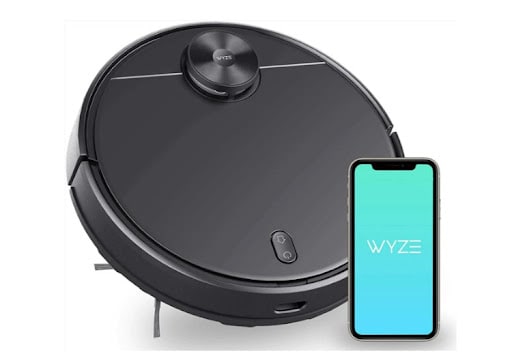 Wyze offers a broad range of smart home automation features, some with security applications and some without.
Security tools include smart locks and deadbolts, a garage door controller, and a gun safe. Other products include smart plugs, thermostats, sprinkler controllers, air purifiers, and a robot vacuum.
These products all interface with the Wyze hub, just like your security system, and can be controlled through the Wyze mobile app.
Wyze Plans - Packages & Pricing
Wyze offers affordable professional monitoring for just $9.99/month, plus an additional fee per camera per month for camera capabilities. This subscription does not include monitoring for cameras, only covering the hub, sensors, and life safety alarms. To get professional monitoring for cameras, you will need to purchase the Cam Plus plan for $1.25 per camera.
Cam Basic is the plan that all Wyze cameras come with by default, while Cam Plus Lite is an upgrade that you can activate optionally. Wyze encourages you to pay what you want for Cam Plus Lite, but payment is optional, and you can choose to pay nothing.
$1.25 per camera, per month
Professional 24/7 monitoring
Cameras take photos when they detect movement
Cameras record 12 seconds of video when they detect movement
Cameras continually record video
Wyze Services
Wyze uses a simple process when responding to alarms. First, within five seconds of an alarm triggering, a notification from Wyze will appear on your phone asking if you wish to contact emergency services. If you do not reply, a representative from the Wyze contact center will call you within 30 seconds of the alarm triggering. If you fail to respond to the phone call, Wyze will contact your local 911 dispatch center and request emergency services.
Monitoring
Wyze partners with Noonlight, a professional security company, to provide professional monitoring across its network. Noonlight's team is TMA 5 Diamond Certified. Its three contact centers cover the entire United States and will respond in seconds if someone trips your Wyze alarm.
SMS alerts

Phone calls

Call to emergency services on your behalf
Wyze Home Security Mobile
Wyze App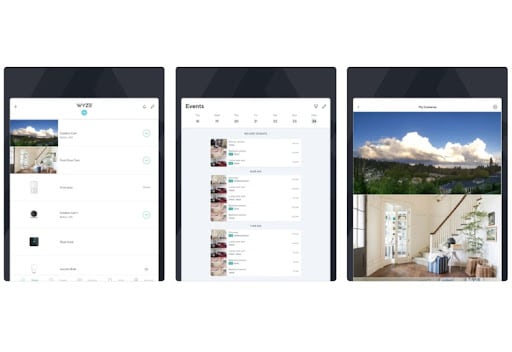 The Wyze App is the central control hub for all of your home's security and smart home devices. You can use it to get status updates on all of your devices, view camera footage, and speak through the two-way microphones in your cameras. Devices will update you if their battery power is low or if any other issue occurs.
Unfortunately, user experiences with the Wyze app are mixed, though the company does address customer issues promptly. Wyze home security reviews range from 3.3 to 3.6 stars on the Google Play and App stores.
Mobile alerts
You can configure the app to send you push notifications when your sensors or security cameras pick up activity. In an emergency, the Wyze professional monitoring center will attempt to contact you as well—you do not have to rely solely on the app.
Wyze Installation
Wyze is designed for easy DIY installation and does not offer a professional installation service. Most Wyze devices, including cameras, come with a simple adhesive mount. Simply power on the device, follow the instructions from the Wyze app to pair it, then peel off the protective covering and stick it at your chosen location.
Cameras typically come with screw-on mounts as well, which might be more practical in certain locations. Installing all of your Wyze devices should not take long, although be prepared for a lengthy project if you have an unusually large home.
Wyze Contracts and Warranties
You can return an undamaged product to the Wyze store within 30 days. Navigate to Wyze's support page and submit a ticket with the topic Returns to return a product. You'll receive an email with a prepaid shipping label and instructions to complete the return. Mail the package within 10 days, and Wyze will process your refund.
Wyze requires no locked-in contractual period for professional monitoring and Cam Plus plans. However, there are no refunds on annual or monthly subscriptions, so you will not get any money back if you cancel early, which could be especially impactful for a yearly plan.
Wyze offers a one-year limited warranty on all products for defects related to materials or workmanship.
Wyze Support & Customer Service
Wyze offers customer support by phone—at (206) 339-9646—or online chat on its website. Support hours are from 4 am to 8 pm PT. Wyze's Help Center has a comprehensive FAQ and knowledge base, and a chatbot is available to guide you through the help center during off-hours. We tested Wyze's online chat and got a response within 60 seconds of joining the queue.
How Does Wyze Compare to Other Home Security Services?
Affordable, smart security equipment
Affordable, flexible plan options
Wyze VS ADT
While Wyze is a relative newcomer, ADT is one of the oldest security brands in America. However, its devices come at a premium. It also offers professional installation services, while Wyze does not. If you want the best, no matter the cost, and are willing to accept a lengthy contract, ADT might be the best option. Otherwise, Wyze will secure your home for much less than ADT charges.

Wyze Visit Site
Wyze VS SimpliSafe
SimpliSafe is more expensive than Wyze, with weatherproof cameras retailing at $100+. Professional monitoring is also more expensive. However, SimpliSafe offers life safety devices that Wyze does not, including CO and smoke detectors. It also comes with a lifetime warranty for some subscription levels and a longer money-back guarantee. On the other hand, Wyze comes with a greater range of non-security smart home features.
Wyze VS Ring
Ring is well known for its advanced doorbell cameras and offers a greater range of products than Wyze. That said, its monitoring is more expensive unless you want to get the $3 package for just a doorbell camera. If that is all you need, Ring might be a better option. Otherwise, Wyze offers products with similar technical specifications at a fraction of the cost.
The Bottom Line
Wyze offers a security system with a clean, simple look that comes in at a fraction of the cost of most home security systems. This comes with no sacrifice to quality: its affordable cameras are weatherproof and record in HD, and its line of sensor products is robust. Perhaps the biggest downside of Wyze is the lack of a smart smoke and CO detector.
Otherwise, if you are looking for a home security system that is easy to install and gives you advanced features at a fraction of the average cost, Wyze has you covered.