In a Nutshell
CenturyLink is a large communications company that has entered the home security field and specializes in smart home solutions. Its Smart Home offering encompasses a wide range of functionalities and is an intriguing option for those that would like to combine their home entertainment and security services into one package from a single reputable provider.
pros
All-in-one package
Low-cost home automation
cons
Must be packaged with communication deal
Not offered nationwide

Century Link Home Security Visit Site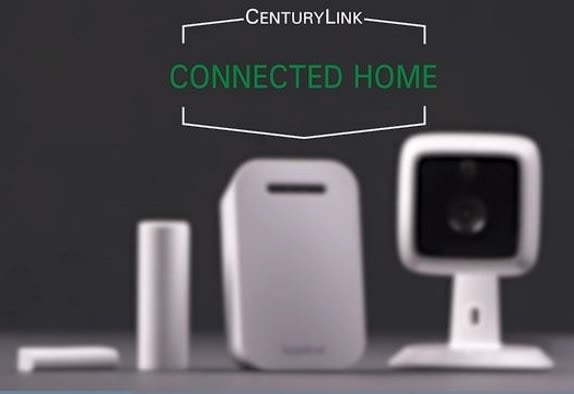 Features
Whatever features you expect to find in a home security and management system are likely part of the Smart Home package. It includes state-of-the-art monitoring and protection, encompassing motion detection, remote video monitoring and electronic door locks. CenturyLink stands out from the rest by offering energy management functionality that helps to keep your bills down, including both lighting control and temperature management. What's more, these features are extremely convenient to use, including from your computer, smartphone or tablet—using that aforementioned high-speed and reliable internet connection.
Security Services
Security may be just one aspect of this fully-featured home management system, but it is nonetheless a strong one, encompassing protection against burglary, fire and carbon monoxide on a 24/7 basis. The system's electronic lock functionality, for example, allows you to unlock and lock your door from a computer or smartphone, meaning that the right people can be granted access when you aren't around, while also giving you the peace of mind that the wrong types of people won't break in.
Monitoring Services
Secure, real-time video means that you can check how things are going in your home from any computer, smartphone or tablet. You may hear the doorbell and want to check who's there, or see when a package is delivered. Others may simply use it to ensure that their kids and pets are okay in another part of the house. But an eye can also be kept on your home from much further away, by nationally certified CenturyLink staff who won't hesitate to call the emergency services if they spot anything wrong at any time of the day or night.
Mobile Readiness
With the CenturyLink Smart Home solution, there's a huge emphasis on remote control via a smartphone or tablet. That means that even if you're rushing from one work appointment to the next, you can quickly check your handset for real-time footage of goings on in your house, or unlock your door if you're kept at work late and need to allow access for your children. Should your door be opened, you can be alerted via text, so that nothing takes you by surprise when you arrive home. Your smartphone can even quickly adjust thermostats or switch on the lights.
Pricing
Because the CenturyLink Smart Home system offers a state-of-the-art home security system and a stellar user experience, its total setup cost is on the higher end. However, given all of the convenience of having both home entertainment and home management incorporated into one system, many will doubtless consider it worth the cost.—
Even the basic Silver package, for example, includes a free motion detector, 3 free sensors, and 2 free smartplugs, while the Gold package adds temperature management. The range-topping Platinum option boasts all of these features, plus one extra smart plug, remote video monitoring, free electronic door locks and a free touch screen control panel. Further optional add-ons, including wireless sensors, detectors, keypads/remotes and more, boost customizability, but add even further to the price.

Century Link Home Security Visit Site
Customer Service & Support
The CenturyLink website provides a download link for a complete user guide covering the complete range of home security, web access, mobile access and iDevice access functions, so you hopefully won't need to get in touch with customer support. That may be just as well, given our mixed experiences with the firm's customer service representatives, who generally seemed more knowledgeable about its main cable, phone and internet offerings. Nonetheless, if you do need the more direct help, there are phone, email and mail contact options on the website, where you can also find a questions and answers knowledge base.
Bottom Line
CenturyLink's prices are affordable and the company offers a truly vast range of home security, safety and management features, catering to every need that you may have. Add-ons bring even greater customizability, and you can receive all of your home entertainment and management services from just one company.