The good news is, with modern technology such as DNA testing and genealogy software, finding out more about your ancestry has never been easier. Here, we've outlined our top 10 tips to help you demystify your Jewish ancestry.
1. Speak with your family
After World War II, more than 11 million people were displaced and forced to seek asylum in foreign countries. Many of these people were Jewish, which has resulted in people with Jewish history being scattered throughout the world.
Although it may be obvious, one of the best ways to find out more about your history is to speak with your relatives. You may be surprised how much information some people already have—and who knows, you might even find that another interested family member has already done all the hard work for you!
We'd suggest speaking with elderly relatives in particular, as they are more likely to have direct knowledge about your ancestry. They may not have shared previously because of bad memories or simply because no one has been interested.
2. Take a DNA test
Modern direct-to-consumer DNA testing kits are becoming increasingly popular, and they involve you sending a small DNA sample to a testing company. You may have heard of DNA testing companies like MyHeritage DNA or AncestryDNA, which offer tests for as low as $59 each and focus on finding relatives and heritage.
Most testing companies offer more than a simple genetic profile. They often provide some interpretation of the results, which can include your heritage as a percentage of various ethnic groups and regions.
This method is quite a simple way to get a start on understanding your family history. It does take a little time, and you will have to fork out $50+ for a test, but there's minimal effort required on your behalf. Results usually arrive in 6 to 8 weeks, and although they should not be taken as flawless proof of ancestry, we'd suggest using them to guide your search if you want to dig deeper.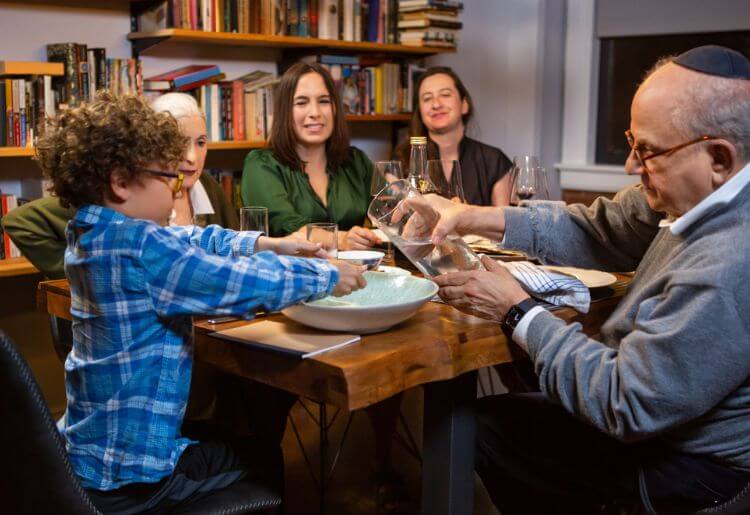 3. Use a genealogy program
Modern genealogy software is designed to help you create a record of your family tree and history. These programs sometimes come with tools to help you uncover your family history, but they are more often designed to help you visualize it.
One thing we like about most genealogy programs is that they enable you to share your research with family members and other interested parties. This makes it easy to work as a group, especially if you have other relatives with potential interest in the topic.
MyHeritage helps you gain insight into your family history and ancestry

Get Your Kit
Let's say, for example, that you're a Jewish person living in modern New York. With a family tree builder, you may be able to trace your roots back to a family homeland. You could discover relatives that you didn't know you had, and there's even a chance that you will uncover forgotten special moments in your family history.
4. Use information from the Social Security Death Index (SSDI)
The Social Security Death Index (SSDI) contains a record of deaths across the United States, and in it there's loads of interesting information just waiting to be uncovered. This includes information about the cause of death in some cases. There are numerous tools online that are designed to help you search the Social Security death records.
We'd suggest beginning by searching for family members whose names you already know. You will find information about their last known residence, zip code, and date of death. You could pair this with local obituaries to find out more information.
If you have an uncommon surname—for example, something that's uniquely Jewish—it could be worth performing a general surname search. You can refine your search by keywords and other parameters if the initial search brings up too many results.
5. Take advantage of immigration records
Once you've started to build up a bit of a picture of your Jewish ancestry, you can begin looking into immigration records. These can be particularly useful if you know which family members immigrated and from where, as they can tell you more about exactly what happened.

Unfortunately, immigration records can be somewhat confusing and difficult to search through. Most immigrations between 1820 and 1982 are recorded in the National Archives, although there are certainly gaps in the picture due to poor record-keeping.

There's also a sizable amount of paperwork that you will need to complete before you can access an immigration record that's less than 75 years old. This includes a request through the Freedom of Information Act (FOIA). (More information can be found here.) Records older than this can be openly accessed, and many of them are available for free online.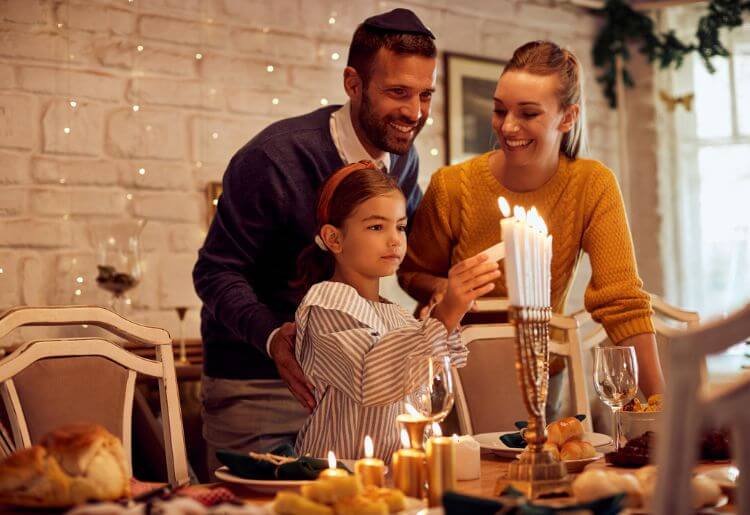 6. Use Holocaust records
If you've established that you do indeed have Jewish heritage but want to find out more about it, we'd suggest taking advantage of the Holocaust database. This will, of course, be particularly useful for those who know that they have family members who lived in Europe during the World War II era. However, it can still be useful for those without concrete knowledge.
Let's say, for example, that you know the names of some older relatives, but not their history. By searching the Holocaust database, you may find out more about them and your family history–though you should also keep in mind that finding out relatives' Holocaust stories can be emotional.
Note that only around 60% of the Holocaust database is available online. The rest can be accessed physically at the United Stated Holocaust Museum.
7. Trace your last name
There are numerous online tools that you can use to find out more about the origins of your surname. This may be helpful if you've maintained a paternal connection to your Jewish roots. If you have a common surname, this may not be quite as useful, but it can still give you an idea of whether you have Jewish heritage or not.
Let's take Ancestry.com's surname search tools as an example. Along with providing possible origins for your name, it lists information about everything from the expected lifespan of someone with your last name to common occupations. You will even find complete profiles detailing information about people with the same name.
8. Connect with a Jewish Genealogical Society
The International Association of Jewish Genealogical Societies (IAJGS) is a global organization governing separate societies spread over the world. Joining one of these can really help in your search for more information about your Jewish ancestry.
One of the key roles of Jewish Genealogical Societies is "to assist and promote the research of Jewish family history." You will often find large collections of genealogical information, and you may even meet people who have direct knowledge about your relatives and history.
9. Keep a clear research log
Since genealogy research usually takes place over a sizable period of time, it can be very easy to misplace information. To ensure you remain organized and are able to make the best use of your time, we'd encourage you to maintain a clear research log detailing everything you do, find out, and still need to find out.
The genealogy software we mentioned above is one straightforward way to do this. However, you might also like to keep hard copies of important information. If you like to visualize information, you could even set up a pin-up board or blackboard to brainstorm and connect ideas.
It's also a good idea to keep a separate contact log. In this, you should keep clear records of everyone you've spoken with during your search. Note phone numbers and email addresses, and make a list of the people you still need to contact.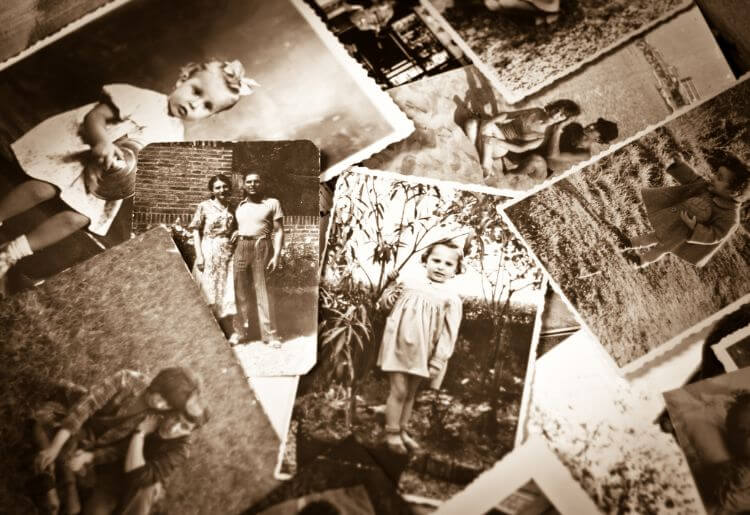 10. Take advantage of others' research
There are loads of excellent resources out there that detail Jewish genealogy research that others have performed. Along with various encyclopedias and other books, there are a few excellent online resources that we'd highly recommend keeping up-to-date with.
The most popular of these is Avotaynu, which publishes a regular journal detailing everything to do with current Jewish genealogical research. On the organization's website, you will also find an extensive list of useful books, an anthology of Jewish genealogy, and various other resources.
Conclusion
Finding out more about your Jewish ancestry can be a daunting task at first, but there's no need to give up before you begin. There are numerous tools out there to help you with your search, including DNA tests and genealogical software. You will also find countless resources spread across the web that you can take advantage of, along with physical encyclopedias and books. When you do find records, make sure to cross-reference them with other records if you can to get the most complete picture.
We'd also suggest spending a little time speaking with family members and friends. Connect with your local Jewish community, and reach out to a Jewish Genealogical Society if there's one in your local area. Above all, don't give up. Genealogical research can be a long and drawn-out process, but the rewards are usually worth it in the long run.