I'd argue dating in any major city is tough—and as a relationship expert, I've seen it all. But, whether you meet your love interest on an online dating site or bump into them on a South Beach stroll, the city's dating scene is vibrant and diverse.
Between Miami's foodie havens, sunshiny days, and nightlife scene, I recommend getting out and about for the potential to meet someone. Here are some of my best tips for successfully navigating Miami's complex dating scene.
» Easily meet new people in Miami with these apps like Plenty of Fish.
1. Go Outside
Meeting someone outdoors gives you a natural conversation starter as you admire the beauty of the landscape together. Science is on your side here, too, because outdoor activities can improve our physical, social, and mental well-being.
In Miami, you're almost spoiled for choice regarding outdoor activities. It's high time to pop into the Everglades aboard a kayak. Coconut Grove Farmer's Market also draws crowds; you might bump into your perfect match over a basket of fresh produce.
» Need an icebreaker? Try these first-date questions.
2. Explore the Nightlife
Miami's nightlife, particularly in South Beach with its beachfront views, offers a lively opportunity for socializing. With numerous trendy bars, clubs, and lounges, you'll surely meet many exciting prospects while dancing the night away.
Among the popular spots are the legendary LIV Nightclub and "Do Not Sit On The Furniture." These places tend to put the music first and are reliable choices for club veterans looking to dance.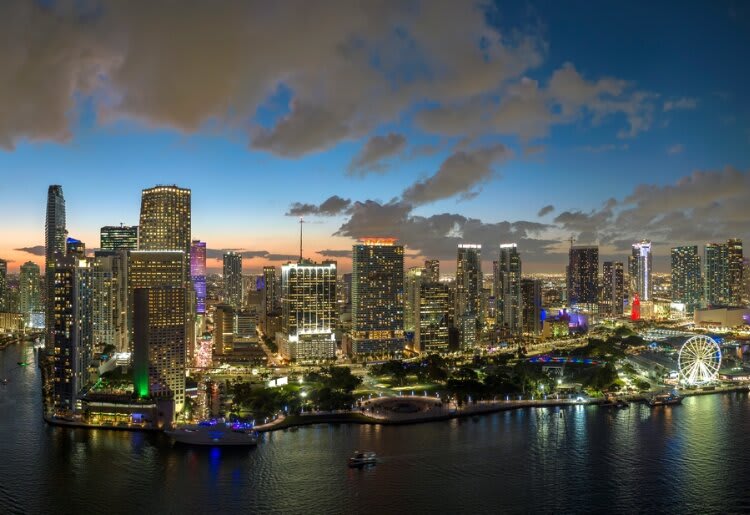 3. Try Online Dating
Online dating apps make dating in Miami more convenient and accessible, with the added benefit of filters and options to refine your search.
Popular dating apps for dating in Miami include:
Dating apps often have features such as messaging and video calls, which can help you get to know someone before meeting them in person.
» Just looking for a hookup? Try these Tinder alternatives.
4. Cast a Wide Net
You can use dating apps alongside in-person encounters to increase your chances of finding the right match. This is a city where something exciting is always happening, from vibrant art festivals to lively music concerts.
So you'll do well to embrace the spirit of exploration and spontaneity, and don't be afraid to step out of your comfort zone.
5. Attend a Class or Meetup
Regularly visiting a place you love can increase your chances of connecting with like-minded people who share your passion and interests. As a fast-paced city, Miami can sometimes feel like everyone is on the go, so it's essential to slow down and carve out time to date.
Try a new yoga class, join a mindfulness workshop, sign up for a book club, or get your hands dirty with a gardening club to meet someone with the same interests as you.
6. Indulge in Foodie Heaven
Miami's prime coastal location and rich cultural diversity have given rise to a vibrant food scene known for its seafood and Latin flair. This provides a fantastic opportunity to meet new people and potential dates.
Try food experiences like cooking classes or food history tours to meet new people. For first dates, I recommend one of Wynwood's cool creative hotspots.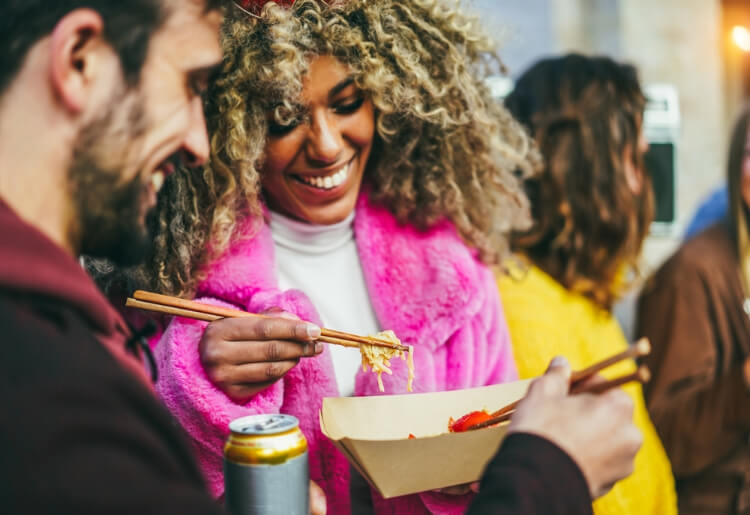 7. Spend Time at the Beach
Given its location, the beach and waterfront areas are great spots to meet others. The beach's laid-back atmosphere is perfect for striking up conversations and people-watching.
Plus, if you're into nature, you're more likely to meet like-minded people who appreciate the beauty of the environment at the beach than anywhere else.
8. Take Up a New Hobby
You're never too old to learn something new. Whether it's golf, kayaking, salsa lessons, or cooking, taking up a hobby can provide opportunities to meet new people and expand your horizons.
Hobbies are scientifically proven to reduce stress, improve brain function, and create more social connections. They can help you learn a new skill, introduce you to like-minded people, and satisfy your curiosity while giving you stories to tell.
9. Volunteer
Volunteering is a wonderful way to meet new people while giving back to the community. It provides a sense of purpose, enhances social and relationship skills, and boosts self-esteem.
In a city as diverse and vibrant as Miami, there are many places in need of caring volunteers, which allows you to meet other like-minded people.
10. Embrace Diversity
Miami is an international hub. So, embrace the city's cultural diversity to form meaningful connections. However, the cultural differences in Miami can be both an advantage and a challenge. I recommend you communicate openly and approach intercultural dating with sensitivity and respect to avoid misunderstandings or misinterpretations.
But sometimes, it takes work even to find time for meaningful connections. That's why I believe dating apps can be ideal for bridging the gap between cultures.
Helpful Articles for Finding Diverse Dating Apps in Miami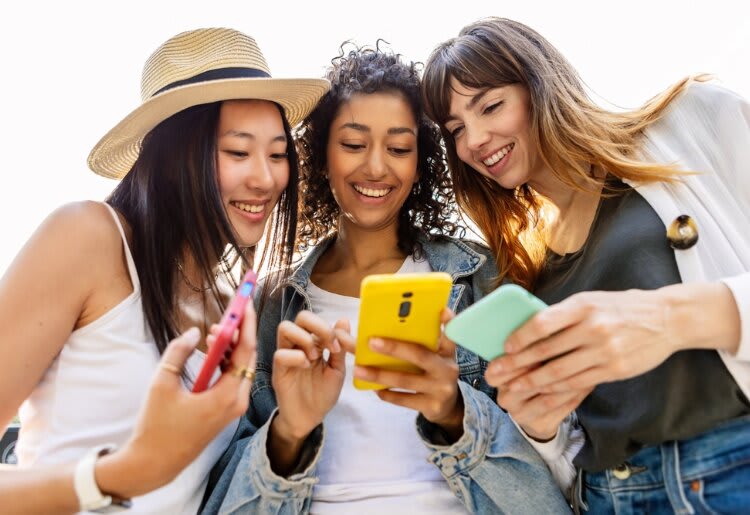 Dating in Miami: Find Out Where the Magic Lies
Miami's fast-paced lifestyle and transient population can pose challenges to dating. To overcome this, create a consistent schedule by attending events or places regularly. This can help you focus and build lasting connections.
Being approachable and becoming a regular somewhere can also make you feel comfortable or familiar with the people you are exposed to. Connections facilitate further connections, so why not start by making friends on a dating app?
» Want an affordable dating experience? Try these cheap date ideas.