To date again after ending a long-term relationship often feels daunting. Many women worry that there are no responsible men out there, especially ones who are family-oriented. But there are actually tons of single dads out there who want to date women willing to foster a relationship with their children. Here are 10 signs that the man you've been flirting with is one of them.
» Want to meet eligible singles? Check out our top picks for the best dating sites and apps.
1. He Introduces You to His Children
Most single dads won't introduce the women they date to their children unless they consider the relationship serious. If he offers to introduce you to his children, that's great! If you want to take the relationship to the next level, just say yes and make sure to show genuine interest in his children.
2. He Is Proactive About Reaching Out to You
Single fathers have far less free time for dating than other men. They have the responsibility of raising their children, sometimes without an ex-partner's help.
If they contact you quickly after meeting you, they're showing how much interest they have in you. Accept their call the first time. Don't try to play hard to get and delay your responses. Show clear interest by making yourself available for them.
» Ready to date again? Here's what you should know about dating after a divorce.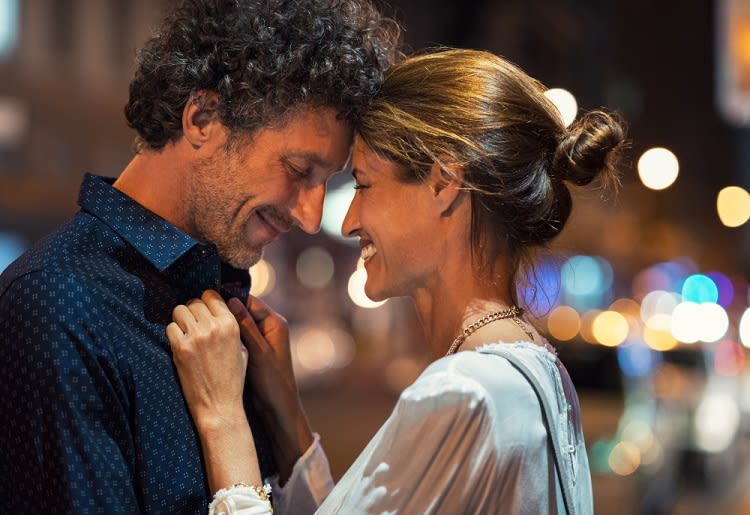 3. He Makes Time for You Regularly
Time is a precious commodity. Single fathers often have very limited child-free recreation time. If he makes this time available to you, make sure you reciprocate and make him a priority too.
4. He Really Listens to You
A man who is deeply interested in you will listen to you. They'll make sure to focus on conversation, make insightful comments and ask good questions that let you know they really have been listening. Show him that you are just as interested in him by reciprocating and being an attentive listener.
» Trying to find singles over 50? Check out SilverSingles.
5. He Gives You Compliments That Show How Much He Fancies You
If he really is taken by you, he will compliment all aspects of you, from your looks, your style, your personality, and (if you have children) your parenting. Don't brush off compliments because it might seem vain to accept one or because it feels difficult to accept. Just allow the compliment to sink in and thank him.
6. He Brings Anticipation to the Sexual Side of the Relationship
He takes his time seducing you. He clearly shows you that he wants you without pressuring you. He takes the time to savor each step of seduction, build anticipation, and create a slow burn. Enjoy the pace and make sure he knows how attractive you find him and how much you also want to be with him.
» Want to know where to find men as a single parent? Check out our list of the best dating sites for single moms.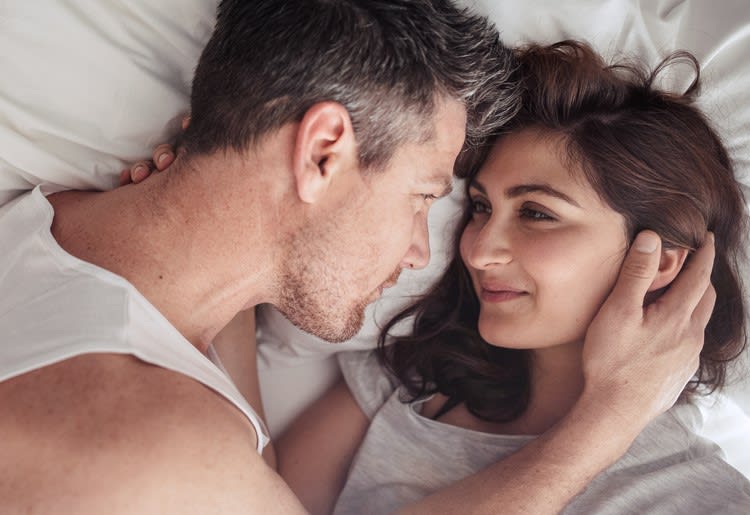 7. When You Contact Him, He's Happy to Hear From You
He makes the time to take your call if he can. He responds to your texts in a way that shows how happy he is to talk to you and continue the conversation. When he contacts you, let him know how happy you are to hear from him. Make it clear that you really are interested.
Playing hard to get with a single father is an easy way to lose his interest. He won't have the time or energy for that type of complicated chase. He'll respond much better to clear interest.
8. He Respects Your Independence and Makes You Feel Missed
Mature men will be happy that you have the life skills to look after yourself and others. They'll respect your other responsibilities, like your career and children. They'll enjoy the fact that you want them more than you need them. They'll also let you know that they miss you when you're apart.
Express yourself just as openly and respect their need for time and space to deal with their own responsibilities.
» Want to meet your perfect match through science? Here's our review of the AI-powered eharmony.
9. He Talks to You About His Family and the Other Parent
He wants you to know about his situation—the good, the bad, and the ugly. He talks honestly about how it ended with his former partner and clearly shows accountability. He's open about how things currently work between himself and his former partner, including child-caring arrangements.
Listen carefully and be open with him about your previous relationships and any current relationship with your former partners.
10. He Is Willing to Be Vulnerable With You
For many men, being emotionally vulnerable with someone is frightening and something they aren't used to. Raising children as the primary caregiver requires a higher level of emotional vulnerability, so single fathers need the space to experience that.
If he opens up to you, accept his vulnerability by creating and maintaining a safe space for him to express his emotions. Show that he doesn't need to be strong all the time.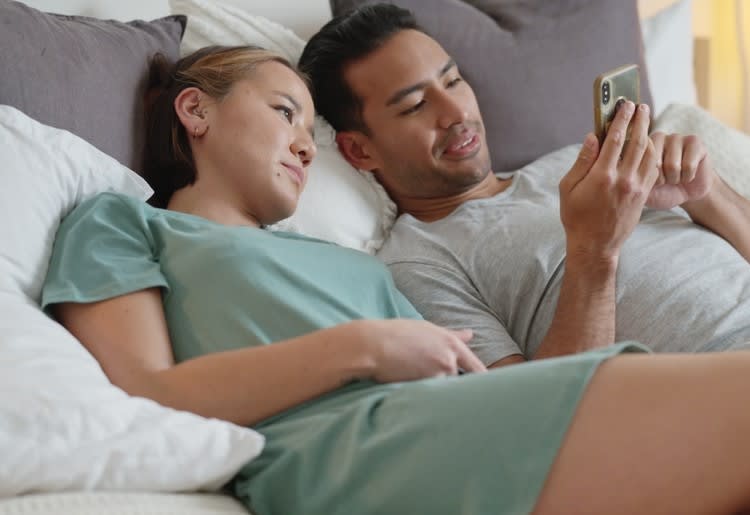 Dating a Single Parent Can Be Complex
It can be difficult to know if a single dad is really interested in pursuing a relationship. The most obvious sign that a single dad is interested in you is when he invites you to meet his children. This is a clear signal that he wants you in his life. If you want him, take the opportunity to enjoy time with his family.
» Not sure which dating app to use to find singles over 50? Find your perfect match using one of the best dating sites for matures singles.