Dating sites and apps are a great place to meet people from all walks of life, and many people choose to date outside the traditional age range when they search for their match on these sites.
Dating younger men has its pros and cons, and it definitely has its own set of rules. But don't worry that your age will be a con for them. It might be for some men, but others will only find you more attractive because of your age, self-knowledge, wisdom, and more. Here are some reasons younger men actually love dating older women.
1. They Know Themselves
The longer you've spent living life in your own body, the better you know it and your mind, heart, and soul as well. Many younger women are still unsure of exactly what they want in relationships, sex, and life, so they can't ask for it. Lots of men appreciate older women's ability to ask for what they want and need—no guesswork necessary. They also know what they're looking for in younger men.
2. They're Sexually Empowered
Some people say that women don't peak sexually until their 30s or even 40s. This could be for hormonal reasons or simply because older women have had the chance to get to know their bodies and discover what they like.
When a woman knows exactly what pleases her, this takes the pressure off of men to figure it out themselves. Older women are also often less inhibited and more willing to let loose and get adventurous in the bedroom, which helps the men they're with feel comfortable doing the same.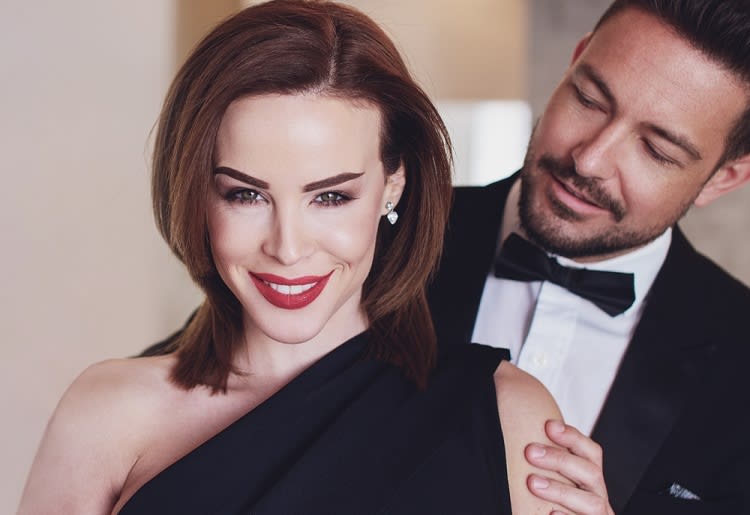 3. They're Financially Stable
Men often face a societal expectation that they're financially responsible for their partners, so it can be a weight off their shoulders when a partner is financially stable. Dating a woman who can support herself opens up tons of possibilities, from going on extravagant vacations to getting a nice place together that you can both help pay for.
4. They're Not Anxious to Settle Down
If a woman has already done the whole marriage-and-kids thing—or has reached the age where she could and decided not to—she'll be a perfect match for a younger man who isn't seeking anything serious. Both people can enjoy the moment and have fun without worrying about getting to any particular destination. If you're looking to date an older woman who's divorced, check out these possible red flags.
5. They Have Strong Social Networks
One of the fun things about getting into a new relationship is getting to meet the other person's friends, family, and coworkers. This will likely be even more exciting with someone older who has had time to establish themselves in the world and forge connections with many interesting people.
A younger man will appreciate the new friends that an older woman can introduce him to and the fun outings they can go on together.
6. They're Established Professionally
Contrary to the stereotype of the man who brings home the bacon while the woman does the housework, many men appreciate powerful career women. These women likely have interesting things to talk about, interesting people to introduce you to, and confident energy that many find sexy. An educated and successful woman is also more likely to have well-thought-out opinions and be a great conversationalist.
7. They've Got a Lot Going On
Having your own life is attractive, and older women's lives are often filled with family, friends, work, and activities—so much so that they won't be counting on their partners to keep them busy. This leaves a man who dates an older woman free to pursue his own interests without worrying that his partner will feel left out.
8. People Get More Attractive As They Age
Women are taught that their attractiveness will decline once they reach their 30s, but lots of women actually become more attractive as they get older, partly because they've learned which styles and looks suit them best and their confidence and happiness shine through. There's a particular glow that comes from loving yourself and knowing who you are.
9. They Can Teach Them a Thing or Two
With age comes wisdom, and many younger men are eager to learn from a wise older woman. Your life experience allows you to give your partner advice and help him understand the ways of the world. After all, when someone needs guidance, their partner is often the first person they go to.
And while you give a younger man the perspective that comes with age and experience, he can fill you in on what's happening in modern culture.
10. The Power Dynamic Can Be a Turn-On
Some men find dating someone older and more powerful to be a turn-on. These men may enjoy the idea of being submissive or being in the presence of someone dominant and commanding. They get off on being told exactly what to do by someone who is sure of herself and knows what she wants.
Not all older women want to play this role, but many can.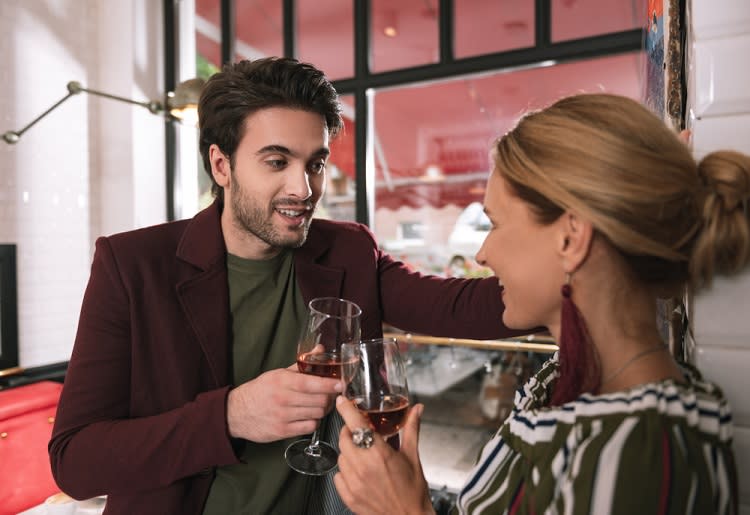 Don't Shy Away From Dating Younger
Dating over 50 is becoming increasingly common and less stigmatized, with senior dating sites like SilverSingles catering to this niche. That being said, don't think you need to limit your dating options to people in your age bracket or stay off mainstream apps like EliteSingles.
Older women have a lot to offer younger men and people of all ages and genders. Often, the only step necessary to experience this kind of partnership is to realize your worth.