Why Get a Cell Phone Plan?
There's nothing worse than trying to make a call or send a text, only to find that there's no cell service in your area or the network is clogged with traffic. Not being able to get a message out when you need to can effectively turn the advanced smartphone in your pocket into a useless paperweight.
That's why it's so important to find a reliable cell phone carrier. In this guide, we'll review the 10 best cell phone companies available today. We consider everything from coverage and pricing to data allotments, so you can pick the right provider for your needs.
What to Look for in the Best Cell Phone Providers
What makes the top cell phone providers stand out? Let's l take a closer look at several factors that influence a provider's affordability, reliability, and overall quality.
Cell phone plan price: Cell phone providers can charge widely differing amounts for what might appear to be the same level of service. It's important to dig into providers' pricing to find out whether there are limitations on talk, text, or data, and whether an unlimited data plan is really unlimited after all. If you're looking for cellular coverage for a whole family, look for providers that offer family plans that can save you money.

Mobile virtual network operators (MVNO) offers: MVNOs are carriers that piggyback on the cellular networks of major telecom companies like Verizon, AT&T, and T-Mobile. MVNOs can offer much cheaper prices, but you typically get second-tier status when the networks are busy. So, think carefully about whether the money savings are worth a slight decrease in reliability.

Network coverage and service: All of the major cellular carriers claim to provide nationwide coverage in the US, but coverage can still vary quite a bit depending on where you are. Some carriers offer better coverage in some areas, especially for LTE and 5G data speeds. Be sure to check coverage maps for your region when deciding on a cell phone provider.

Deals and features: Cell phone providers occasionally have introductory offers or deals that can help them stand out. For example, if your family needs new phones, you might be able to find appealing offers such as buy one, get one free when you sign up for a new cellular plan.
The Best Cell Phone Companies in 2023
1. Mint Mobile
Affordable coverage with plenty of high-speed data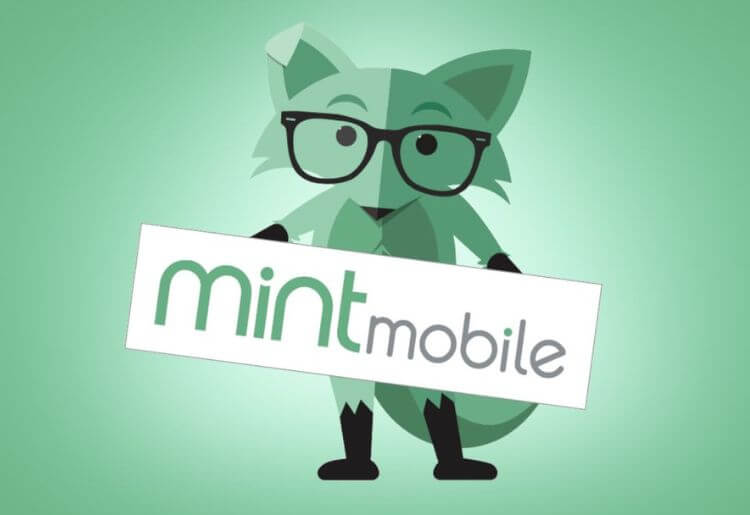 Best for: Low-cost 5G data
Price per month: From $15/month
Money-back guarantee: Seven days
Uptime: 100%
Mint Mobile is an MVNO that piggybacks on T-Mobile cell towers. It offers some of the lowest prices around for 5G data, with plans starting at just $15 per month for 4GB of data. All Mint Mobile plans include unlimited talk and text, and you can connect WiFi devices to cellular data via a mobile hotspot.
Mint Mobile has impressive uptime for an MVNO, eliminating any concerns about reliability. Plus, the company offers a seven-day money-back guarantee so that you can try out Mint Mobile's service in your area before committing to a plan. Mint Mobile requires a minimum plan term of three months, but there are no contracts longer than 12 months.
Pros:
Affordable plans offering 5G data

Use your data as a mobile hotspot

Introductory offer for new customers
Cons:
Mint Mobile Visit Site
2. Tello
Free international calling to more than 60 countries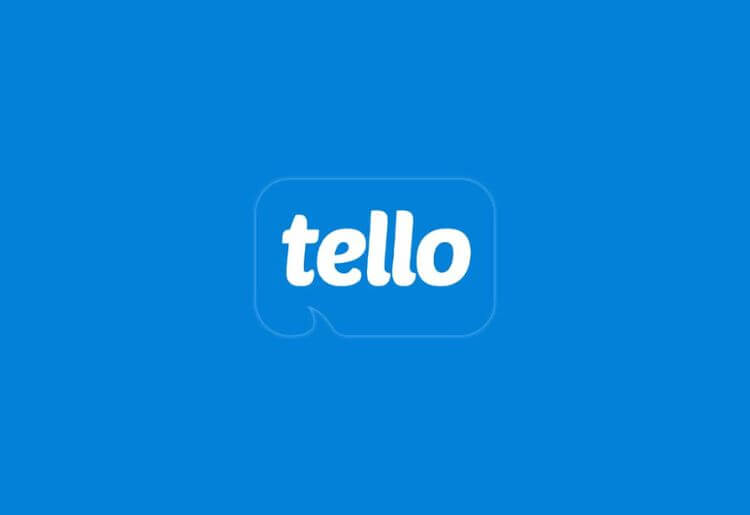 Best for: Making international calls
Price per month: From $5/month
Money-back guarantee: None
Uptime: 99.6%
Tello offers free international calls to over 60 countries with every plan, making it an ideal cellular provider for international travel or those who have family and friends abroad. Plus, plans with limited minutes and no data start from just $5 per month.
Tello offers an unlimited talk, text, and data plan for $25 per month, which is competitive with other top MVNOs. The Unlimited plan comes with 35GB of high-speed data and 5GB of free hotspot.
Tello doesn't have contracts and you can change your monthly minutes and data allotments as frequently as every month. All Tello plans include 24/7 customer service.
Pros:
No contracts

Free international calling to over 60 countries

Inexpensive calling plans with no data

Unlimited plan with 35GB of high-speed data for $25/mo
Cons:
Tello Visit Site
3. AT&T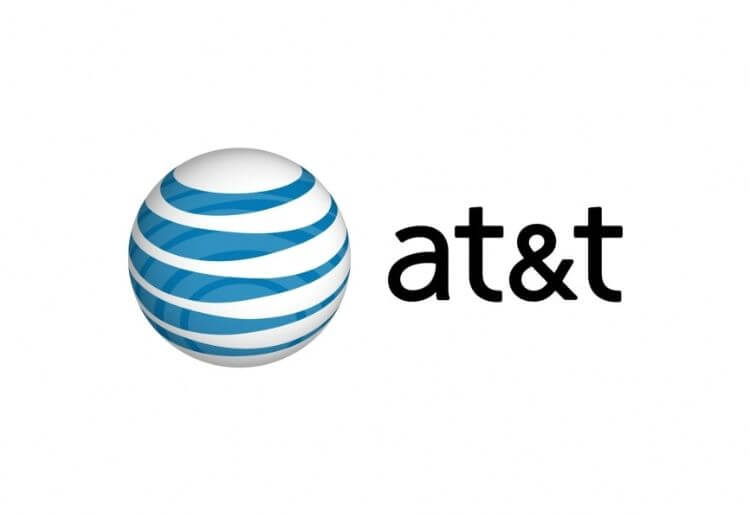 Unlimited plans with outstanding 5G coverage
Best for: Access to 5G networks
Price per month: From $50/month
Money-back guarantee: None
Uptime: 99.99%
AT&T is one of the major cellular network providers in the US, and the company has been leading the charge for 5G. AT&T boasts more 5G coverage than any other carrier, although 5G networks are still mostly limited to cities.
AT&T cell phone plans are somewhat pricey, with options for a single phone line starting at $50 per month. The company offers discounts if you sign up for multiple phone plans. Unlimited talk, text, and data for four phones, for example, costs $35 per line per month.
All AT&T plans include unlimited talk and text, and most include the ActiveArmor mobile security app to block spam.
Pros:
Widespread 5G coverage

Discounts for multiple lines

ActiveArmor security app included
Cons:
Expensive pricing for a single phone

Hotspot data is severely limited
AT&T Visit Site
4. Visible
Truly unlimited 5G data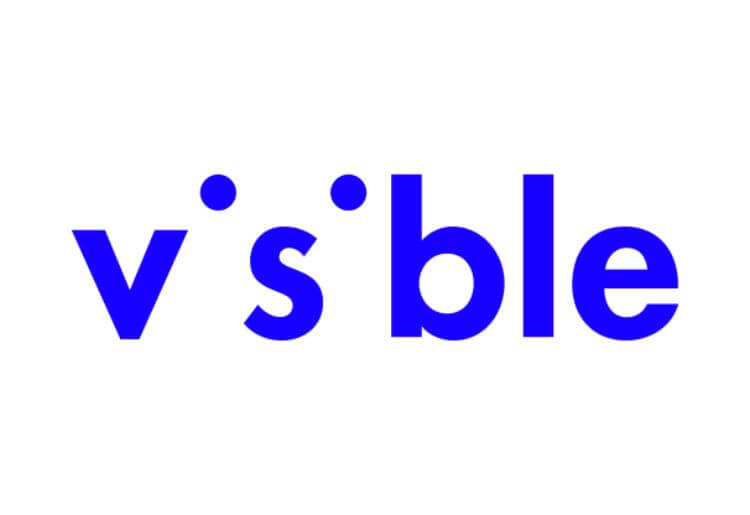 Best for: Unlimited high-speed data
Price per month: From $30/month
Money-back guarantee: 15-day free trial
Uptime: 100%
Visible offers only two plans, both with unlimited talk, text, and data. The more expensive, premium Visible+ plan, which costs $45 per month, includes roaming data in Canada and Mexico plus international calling to over 30 countries.
What's unique about Visible's unlimited plans is that they're really unlimited—Visible doesn't throttle your data speeds after a certain amount of data use. You can use as much 5G data or use your phone as a hotspot as much as you want each month.
Visible is an MVNO operating on the Verizon network. Service is very reliable, especially in rural parts of the US where other providers have more spotty coverage.
Pros:
Unlimited high-speed data with no bandwidth limits

Offers roaming data in Canada and Mexico

Reliable coverage
Cons:
Visible Visit Site
5. T-Mobile
Discounted plans for seniors, veterans, and first responders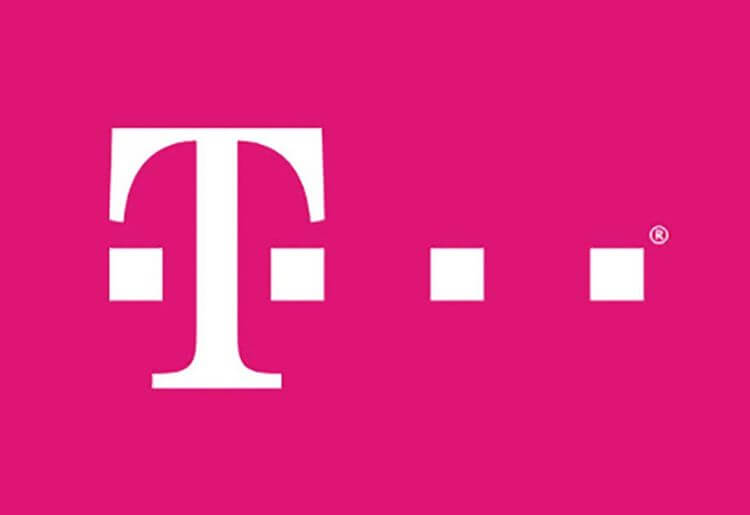 Best for: Couples aged 55 and older
Price per month: From $55/month
Money-back guarantee: None
Uptime: 100%
T-Mobile recently merged with Sprint and now claims one of the largest networks of high-speed cellular towers in the US. It offers a range of unlimited data plans for individuals and stands out for offering discounts to active-duty military members, veterans, and first responders.
In addition, T-Mobile has special cell phone plans for couples who are aged 55 and older. These Unlimited 55+ plans include two lines with unlimited talk, text, and data starting at $55 per month. Premium plans also include a Netflix subscription and AAA membership as perks.
T-Mobile does not require annual contracts. Customer service is available 24/7.
Pros:
Discounts for active-duty military, veterans, and first responders

Offers Netflix and AAA subscriptions

Fast-growing 5G network
Cons:
Expensive for individual lines

Very limited hotspot data
T-Mobile Visit Site
6. Boost Mobile
Affordable 5G data plans for individuals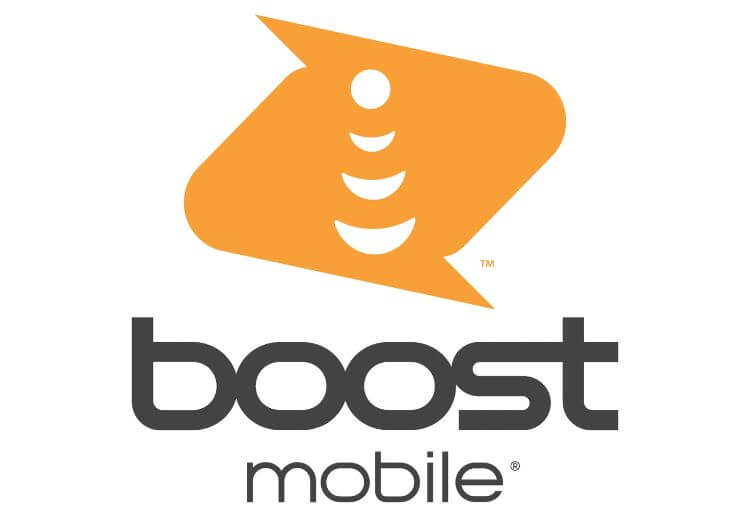 Best for: Mobile hotspot data plans
Price per month: From $8.33/month
Money-back guarantee: None
Uptime: 99%
Boost Mobile is an MVNO that offers cellular plans starting at just $8.33 per month for new customers. There's a relatively wide range of plans to choose from, all of which offer unlimited talk and text, plus varying amounts of 5G data.
Unlimited data plans start at $50 per month, making Boost Mobile slightly more expensive than competitors. Boost also charges an activation fee if you bring your own device.
If you plan to use your phone as a hotspot frequently, Boost Mobile offers hotspot data plans starting from $15 per month. The company also offers a hotspot device that can connect up to 16 devices for a one-time payment of $9.99.
Pros:
Cheap plans offering limited high-speed data

Hotspot data plans available

Wide selection of phones
Cons:
Moderately expensive unlimited data plans

Activation fee if you bring your own phone
Boost Mobile Visit Site
7. US Mobile
Affordable plans with customizable options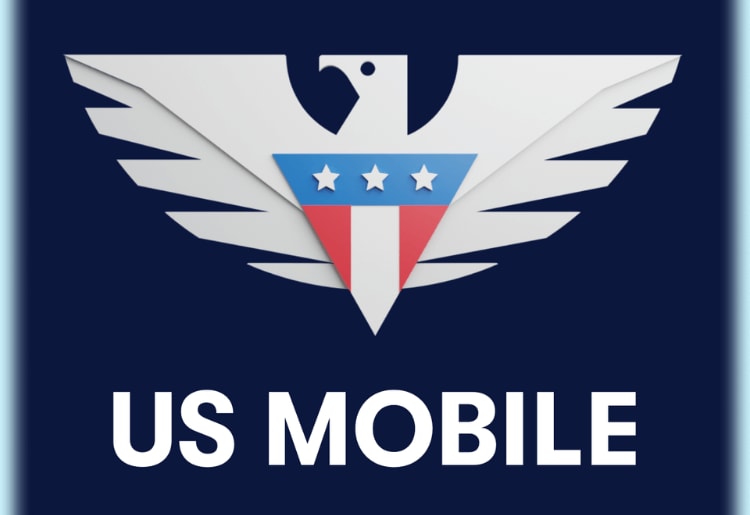 Best for: Budget-conscious users looking for customizable plans
Price per month: From $5/month
Money-back guarantee: 10-day free unlimited trial
Uptime: 100%

US Mobile is a prepaid mobile phone provider that operates on the T-Mobile network. What sets US Mobile apart is its emphasis on customization, allowing users to tailor their plans to their specific needs by selecting the desired amount of talk time, text messages, and data. This flexibility gives users control over their mobile expenses.
In addition to customizable plans, US Mobile provides useful add-ons such as mobile hotspot data, international calling, and text message packs. These options allow users to enhance their plans according to their individual requirements. However, it's important to note that international texting is limited to a specific number of countries.
Pros:
Affordable plans with customization options
Reliable coverage on the T-Mobile network
Add-ons for additional features
Cons:
International roaming limitations

A limited selection of devices available for purchase
US Mobile Visit Site
8. Verizon
Huge selection of mobile plans to suit every situation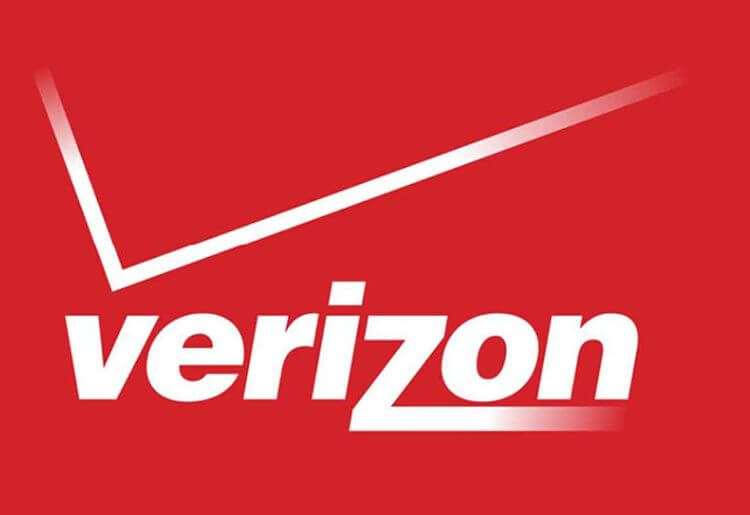 Best for: Mix-and-match family plans
Price per month: From $35/month
Money-back guarantee: None
Uptime: 100%
Verizon is one of the major carriers and is following closely on the heels of AT&T and T-Mobile in rolling out 5G coverage. Verizon often has better coverage in rural areas of the US as well, so it can be more reliable for frequent travelers.
What's unique about Verizon is that the company has a phone plan for seemingly every situation. There are prepaid data plans with unlimited talk and text, 5G plans with included hotspot data, and data-only plans for connecting tablets and other smart devices. Verizon makes it easy to mix-and-match plans to build a customized family plan.
Pros:
Wide range of plans with mix-and-match options

Excellent coverage across the US

Includes free subscriptions to major streaming services
Cons:
Verizon Visit Site
9. Xfinity Mobile
Share data across multiple lines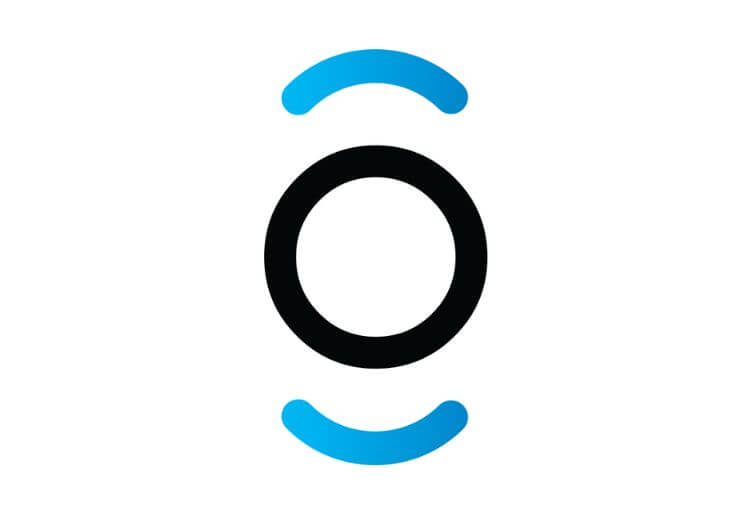 Best for: Xfinity internet customers
Price per month: From $15/month
Money-back guarantee: None
Uptime: 99%
Xfinity Mobile makes it easy to get the data you need for a whole family without paying for an expensive unlimited plan. You can purchase 1GB, 3GB, or 10GB of high-speed data per month and share the data allotment across as many lines as you want. Built-in alerts and metering help ensure that you don't exceed your data limit. Each line gets unlimited talk and text.
Xfinity Mobile also offers an unlimited plan that costs $30 per line per month when you sign up for at least 2 lines.
Note that Xfinity Mobile is only available for current Xfinity internet customers.
Pros:
Share data across multiple lines

Affordable unlimited data plan

Bring your own phone for free
Cons:
Only available to Xfinity internet customers

A limited selection of phones for sale
Xfinity Mobile Visit Site
10. PureTalk
Affordable family plans with lots of data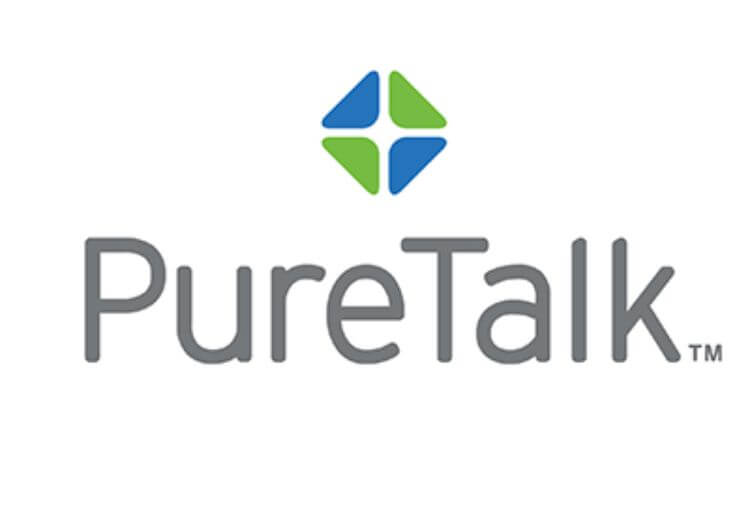 Best for: Families that need up to four lines
Price per month: From $25/month
Money-back guarantee: 30 days
Uptime: 99%
PureTalk offers a wide range of prepaid plans with no contract and unlimited talk and text. All plans include high-speed data and unlimited plans start at $55 per month.
PureTalk offers discounts the more lines you add. It'll take 10% off your bill for two lines, 15% off for three lines, or 20% off for four lines. That makes this carrier a great option for families who want to mix and match lines with different amounts of data while keeping their monthly costs as low as possible.
New PureTalk customers can also qualify for up to $250 off a new phone.
Pros:
Mix-and-match data plans

Discounts for adding multiple lines

Get up to $250 off a new phone
Cons:
No international data options

Doesn't offer live chat support
Pure TalkUSA Visit Site
Choosing the Best Plan for Your Needs
With so many cell phone providers and plans available today, the options are nearly endless. Every cell phone carrier has different selling points, cell phone coverage, and all of their plans offer different amounts of minutes, data, and package costs. Here are some questions you can ask yourself to help pin down the best choice for you.
What Kind of Cellphone User are You?
Finding the right cell phone plan is all about knowing what you need, which is all about what you use your phone for. Are you a phone call kind-of-person, or do you spend most of your time texting? Do you spend your commutes to work catching up on the news and streaming videos, or do you prefer to listen to pre-downloaded audiobooks?
These are all questions you should be answering, as they will greatly help you whittle down your choices to find the right plan.
Are You Choosing a Plan for Your Entire Family?
If you're going to be sharing a plan with a social media obsessed, series-streaming teen, you will get the most bang for your buck with a plan from Mint Mobile which offers unlimited plans for the first 3 months starting at only $15 per month.
The T-Mobile is ideal for families, as it starts at just $160 for 4 lines. With the plan you also get a Netflix plan for free, unlimited HD streaming and 4G LTE data.
Since you're purchasing the plan for your family, you will likely have members that own a tablet or wearable, like an Apple Watch or other smartwatch. Adding these to your plan is simple and only costs an extra $20 per tablet, and $10 per wearable. If that's not enough, T-Mobile also offers perks on Tuesdays with its T-Mobile Tuesday app. The company really does offer a great all around plan that you and your whole family will enjoy. Your kids and spouse will be able to do what they want on their phones, while you will feel you're getting what you pay for.
Is It Just You and Your Partner?
If you're only buying a phone plan for you and your partner, you will probably need less data and a smaller amount of minutes compared to that of a family plan. Two really popular providers for couples are Boost Mobile and Cricket. Boost Mobile has a $60 a month plan that gives you unlimited talk, text, and data, as well as 20GB of mobile hotspot.
Since it's backed by Sprint, you will get top-quality nationwide LTE coverage. You can also add extras to your plan like BoostTV, Boost Dealz, and roaming. Cricket also has a plan ideal for couples, that gives you a whopping 8GB per user at just $90 a month. Cricket runs on AT&T's network, so you know you will get good coverage in most places, and offers excellent customer service.
There are also more simple and straightforward providers like Tello, where you can choose how many minutes and data you waqnt. .
Do You Have any Family Members Living Abroad?
No matter if you're a single person, family, or couple looking for a plan, if you have family living abroad that you plan on staying in contact with, you should choose Verizon. It's important to choose a plan that lets you make international calls because if not, you will get nailed on your monthly bills. Verizon offers really great coverage and competitive pricing for international calls.
There's a Plan for Everyone
Cell phone companies offer many plans to satisfy a broad range of customers, including cell phone plans for seniors or kids, whether they have a smartphone or not. But before going into the store and getting overwhelmed by the choices, plan types, and differentiating factors, it's important to be informed. So get the most bang for your buck by knowing what you need and how much of it you need. With that, you're sure to leave a happy customer!