In a Nutshell
If you're looking for 5G and unlimited data for a small monthly fee, then Visible, which uses Verizon's network, could be a viable option to look out for. Have friends that want to join the network? If you invite them, you can get a month's service for only $5. We took a closer look at some of its features.
pros
Fast 5G speeds
Nationwide 5G coverage
Apps for Android and iOS
cons
Limited choice of devices
Doesn't operate its own network

Visible Visit Site
Visible Wireless at a Glance
Best for: Those looking for affordable unlimited data
Price: From $25/mo for a single line
Plan: Unlimited with 5G
Network: Verizon
Use your own phone: Yes
What Services and Features Does Visible Wireless Offer?
Bring Your Own Device (BYOD)
If you have a great smartphone and want to join the Visible Wireless network, then the good news is that you can continue using your preferred device. You can also shop from the online store and choose a model that will suit your taste (the phones being sold already support 5G allowing users to access the fastest network speeds). This flexibility is great for those who wish to join the network but who want to keep their opinions about what smartphone they wish to use.
Smartphone Apps
Visible Wireless has smartphone apps for both Android and iOS. The app can be used to fulfill a number of customer service functions and to invite friends to the network (for the eligible referral discount).
Prices, Plans and Value for Money
The basic Visible plan costs a flat $25. This is the plan to subscribe to if you don't have friends and family that want to join the network and you just want to take advantage of the fast wireless connectivity speeds.
Visible Wireless's premium plan, Visible+, offers a few more extras than the basic package like 5G Ultra Wideband service and international calling and texting.
Invite A Friend Rebate
If you're looking to do better than the already cheap $25 flat monthly fee, then you can refer a friend to the network and get $20 off your next month's bill. You can access this discounted pricing by creating an account, generating a unique code, and sharing it with your close ones. With this offer, you can get up to a year of discounted service.
Activation Process
The setup process is very straightforward. If users sign up for one of the phone plans then they can receive and activate their device and immediately begin using the network. For those who want to bring their existing device, Visible supports porting in which means that users can keep their existing numbers.
Selection of Phones Available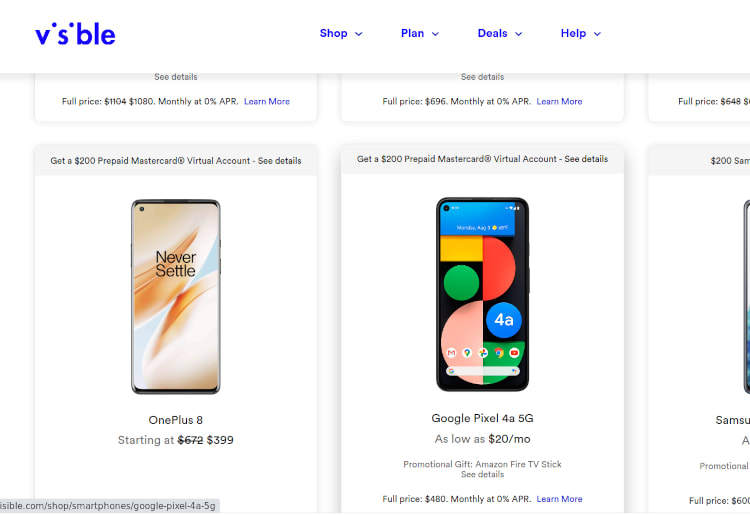 Users can access a wide assortment of smartphones through the internet including:
Apple
Google
Motorola
OnePlus
Samsung
Models that are currently being sold online include:
Samsung Galaxy S21 (5G support)
Apple iPhone 12
Apple iPhone 12 Mini
Visible Wireless Call and Text Performance
High quality phone calls
These days, many users are using VoIP tools like WhatsApp calls to stay in touch with one another. Thanks to the 5G support available on the network, these are unlikely to feel laggy using Visible Wireless.
Visible Wireless Data Speeds
5G Availability
Think that mobile internet means slow connection speeds? Think again! Visible Wireless is a mobile network operator for Verizon meaning that it is able to tap into that carrier's infrastructure. Although the network's 5G speeds are capped at 200 Mbps this is still a blazingly fast mobile internet connection that is faster than the speeds that many customers get at home. 5G support is available through the network in more than 2,700 cities nationwide across the US.
Visible Wireless Customer Service
Visible Help Center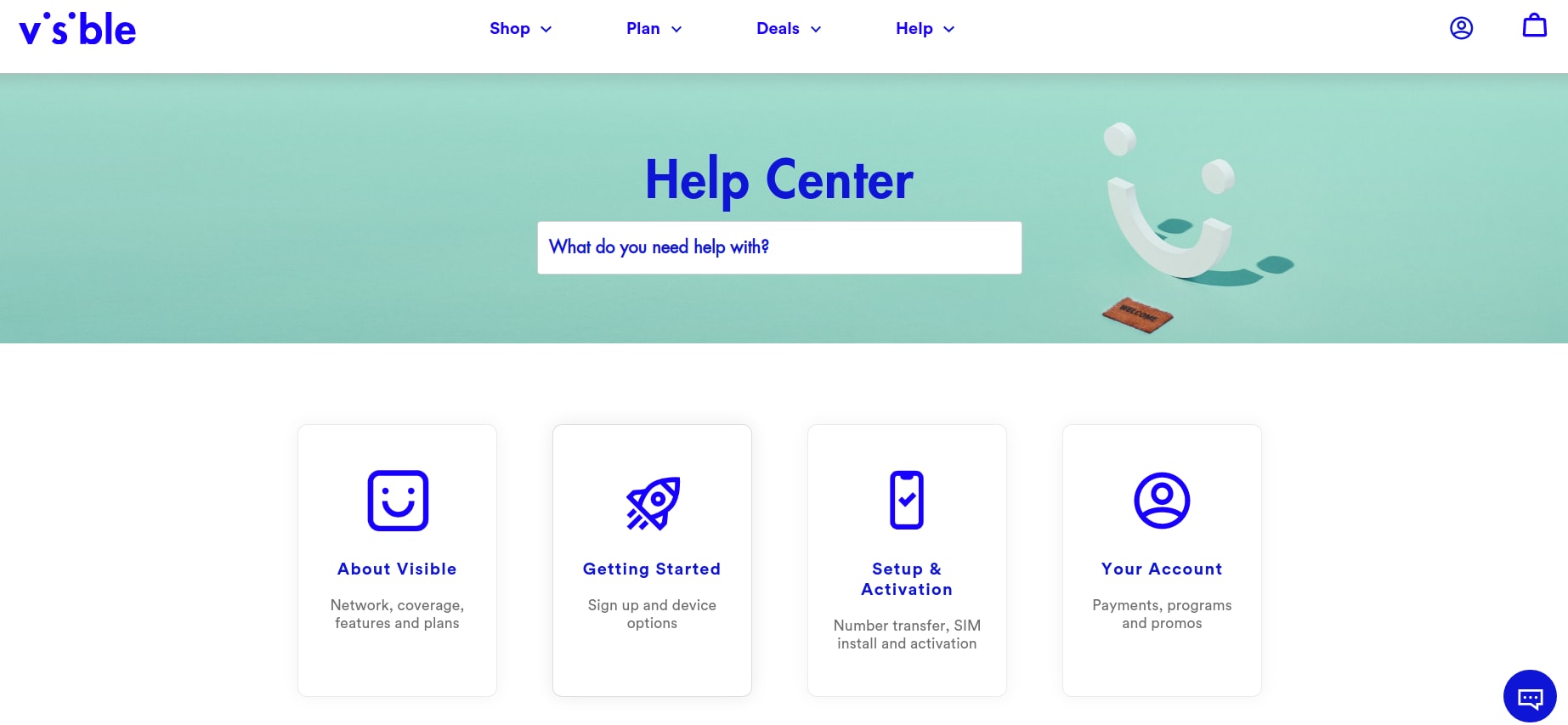 Visible's online help center is the place to go for all support queries related to using the Visible network.
The site contains tutorials about:
Account usage
Setup and activation
Getting started
The network itself
What People Say About Visible Wireless
"I am really happy with Visible. I truly get unlimited data which includes a hotspot for 1 device and I pay $25 a month" Dusk Osburn (Via Google Play)
"This is the best cellphone service provider I've ever had. The phones are A1 without the 3 figure price tag." Gabrielle Cevallos (Via Google Play)
Visible's super affordable phone plans cover 99% of the United States.

Visit Site
Bottom Line
If you're looking for a decent data and connectivity bundle for a reasonable monthly fee then Visible Wireless fits the bill. It also offers generous discounts if you invite your friends.