In a Nutshell
Looking to commit to a fast all NEW Expanded 5G network that gets cheaper the longer you use it? Boost Mobile now offers 40% off when you prepay for 6-months of Unlimited Talk, Text, and 2GB/mo of data. Now only $9/mo compared to $15/mo normally.-. Plus get a FREE SIM ($9.99 value) and FREE shipping ($4.99 value). Keep your phone and your phone number.
pros
America's Largest & Fastest 5g Network
Cheaper rates for Prepaid customers
Bring your own phone and buy a device
cons
Rural coverage can be poor
MVNO: doesn't own its network

Boost Mobile Visit Site
Boost Mobile at a Glance
Best for: Users that want a long term affordable connectivity solution on a 5G network
Price: From $9/month(for the first six months)
Plan: Unlimited talk, text, and 2GB of data
Network: TMobile (MVNO)
Use your own phone: Yes
What Services and Features Does Boost Mobile Offer
No Annual Service Contracts
Boost Mobile doesn't believe in locking users into long-term contracts. For this reason, the company offers flexible rolling monthly payment plans. If you just want to dip your toes into the world of virtual mobile network operators (MVNOs) and see whether Boost Mobile is right for you, then going with one of these plans — or a prepaid package — might be the best course of action. Boost Mobile is among the best deals in pre-paid Wireless.
Boost Perks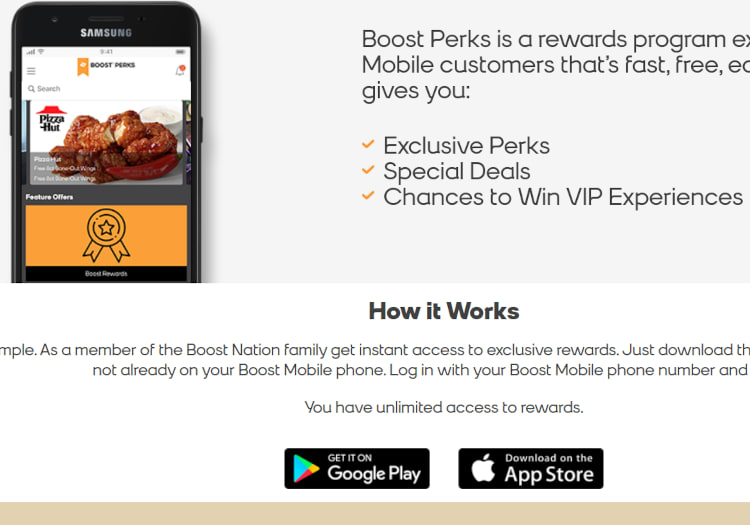 Joining Boost as a customer means more than just getting reliable cell phone service. Boost Perks is a rewards program which is offered exclusively to Boost Mobile customers and provides users with enticing offers including:
Perks
Special deals
VIP experiences
The Boost Perks app is available on both Android and the Apple App Store and features deals with a variety of partners including:
Papa John's
Sam's Club
Monster Energy
Overseas Deployment Support
Boost makes a point of supporting serving US military personnel. The company allows those being deployed on active duty to suspend their service without incurring any service charges or reactivation charges when they're back in the US.
Privacy Premium
If you're worried about your phone's security, then you might be interested in Boost's Privacy Premium bundle which contains a set of tools designed to improve the security of the device. These include:
A tool for securing WiFi
Privacy Premium which locks down the sensitive data contained in most phones
An international calling subscription which provides packages of unlimited calls to various countries for a monthly add-on
Visual Voicemail
Nobody loves logging into a voice mailbox in order to pick up and patiently listen to messages. Boost Mobile can make the whole process easier by automatically transcribing voice messages and then forwarding the output to email. Receive all your voicemails — without having to listen to a single one.
Prices, Plans and Value for Money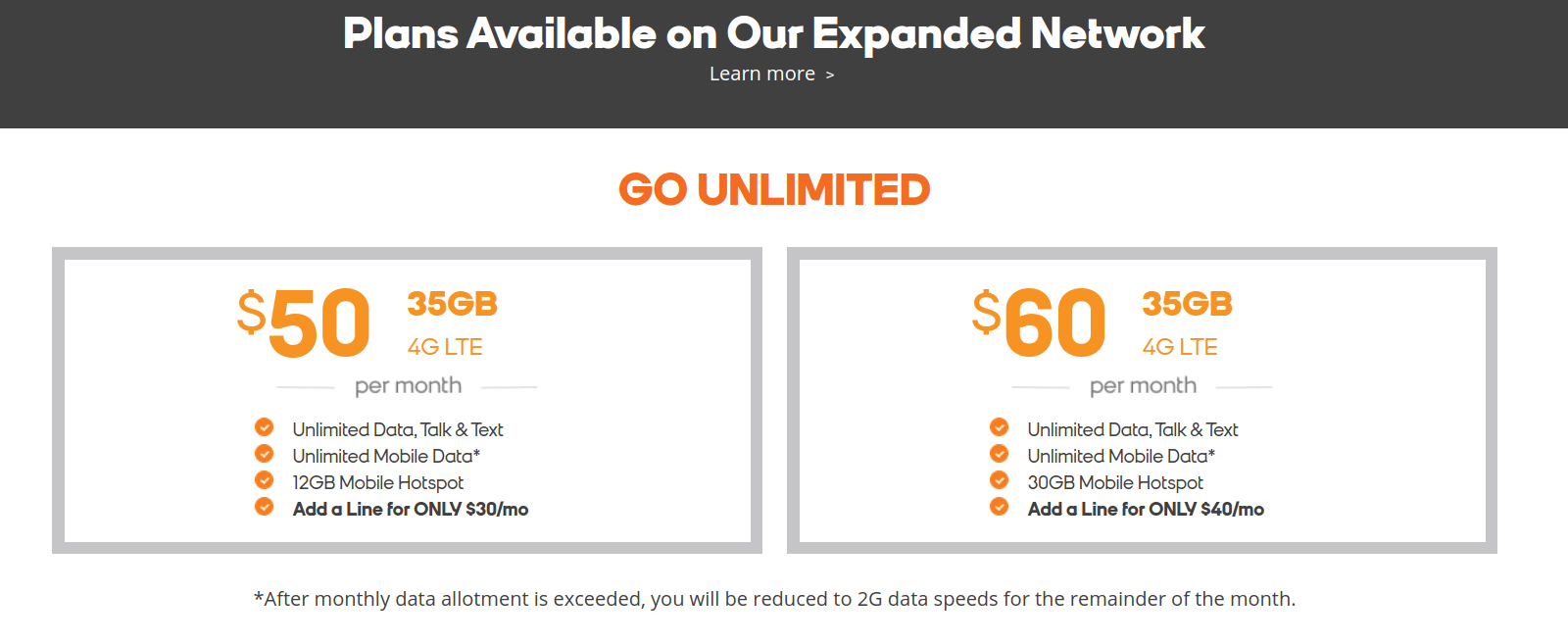 All plans include:
A free mobile hotspot
A free SIM card ($9.99 value)
Ability to keep your phone number
99% nationwide coverage
Most users are going to be interested in the Go Unlimited Plans. The two plans differ in terms of the mobile hotspot allowance offered: with the $50/month plan it's 12GB and with the $60/month plan it's raised to 30GB. Those that need to use their cellphone as a mobile hotspot frequently might wish to measure their average monthly data usage to see how much they use. One term and condition to point out: once users reach their monthly data allotment, speed is reduced to 2G speeds for the remainder of the month. Therefore, to avoid infuriating slowdowns, users should make sure that they buy a plan which provides adequate bandwidth.
35GB of 4G LTE data
Unlimited data, talk, and text
12 GB mobile hotspot
Add another line for $30/month
35GB of 4G LTE data
Unlimited data, talk, and text
30 GB mobile hotspot
Add another line for $40/month
Activation Process
The good news is that Boost Mobile supports porting in numbers from different providers and bring-your-own-phone options. If you're happy with the handset that you currently have — so long as it's compatible with the Boost network — you can simply transfer it over to the network. This process can take a couple of days to complete but Boost's customer support team are on hand to assist with any difficulties that the migration process might pose.
Selection of Phones Available
More good news on the flexibility front. Whether you're an Android or iPhone user there are options with Boost Mobile that can make sure that you get the device you want to be connected to the network.
Boost Mobile Call and Text Performance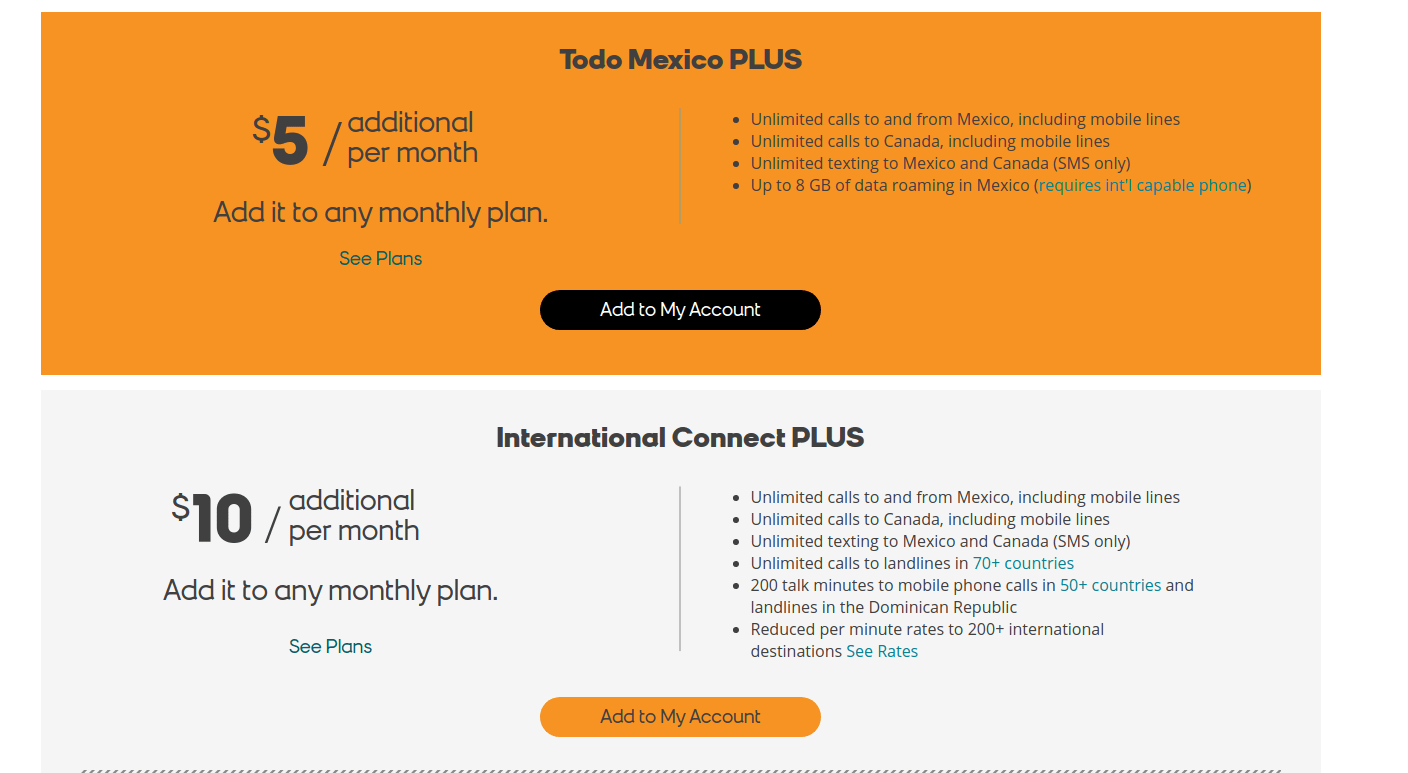 Boost Mobile does offer unlimited call and text packages as add-on packages. Specifically:
Cost (add-on to basic package)
International Connect PLUS
Boost Mobile Data Speeds
Boost is a mobile virtual network operator (MVNO) reselling Sprint's infrastructure. While this is in one sense a drawback — it means the company doesn't own its own network — it does allow access to the largest 5G network in the US. If users want to check whether they can get coverage in their locality, Boost also has an online coverage checker which allows you to punch your Zip code into a tool in order to see whether there is network availability where you're based.
Boost Mobile Customer Service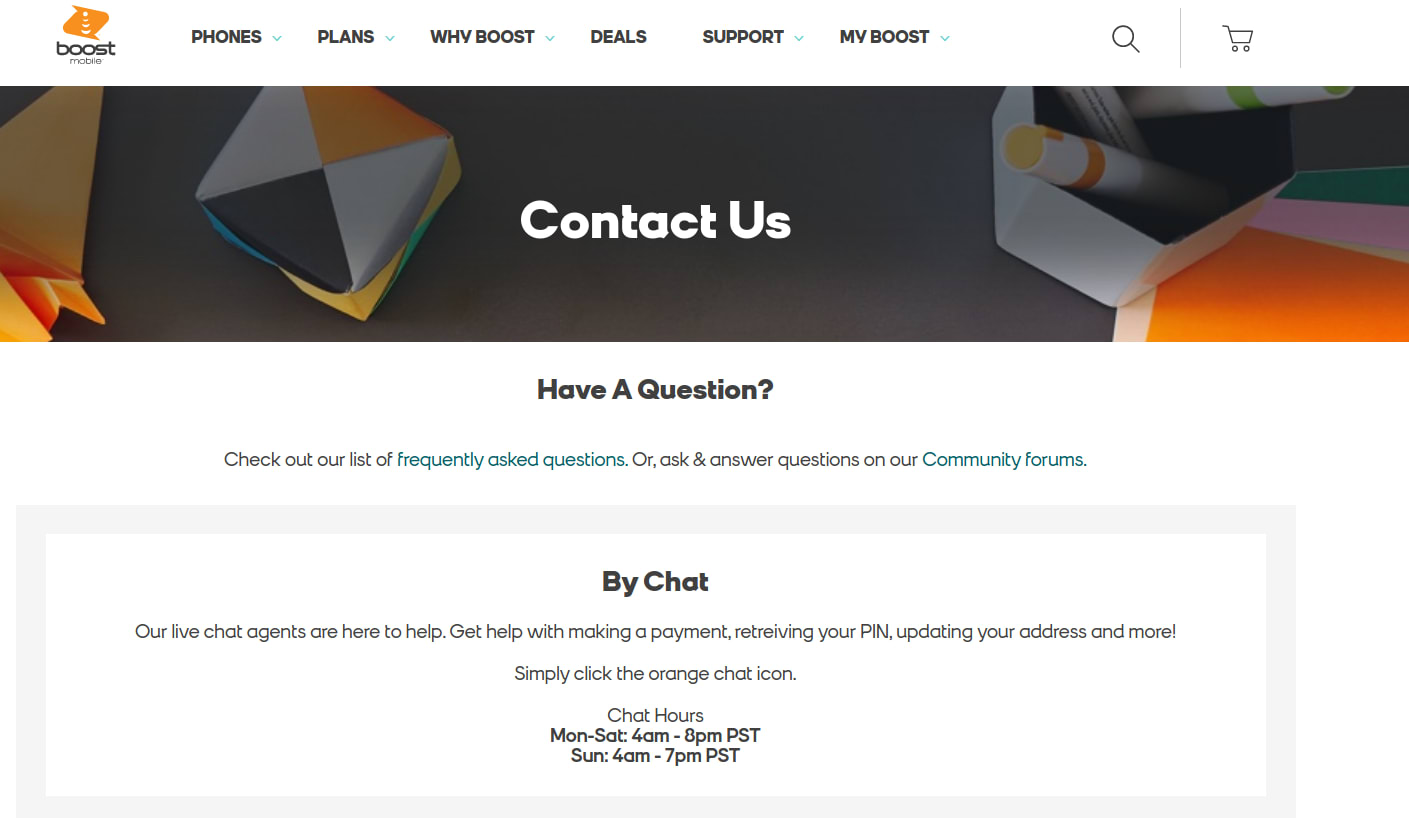 Boost provides a comprehensive online help experience and its centerpiece is the online live chat function. Chat agents are ready to take customer queries between 04:00-20:00 PST (Monday to Saturday) and 04:00 to 19:00 PST on Sundays.There is also phone support and some online documentation designed to prevent users from needing to contact support for issues that they can resolve themselves.
What People Say About Boost Mobile
"Boost is a good prepaid company when you cannot afford to get a contract." Amam, Virginia Beach, VA (Via ConsumerAffairs.com)
"I have never had a bad experience with Boost Mobile. Any issues I ever had ever quickly resolved within 24 hours or less."
Julia, Hedgesville, WV (Via ConsumerAffairs.com)
"Boost Mobile is amazing. I've been with them since I was a teenager so over 20 years now they always right great service and fix any problems that I have. Love the service!!!"
Tanisha of Everett, WA (Via ConsumerAffairs.com)

Boost Mobile Visit Site
Bottom Line
If you're looking for a cell phone provider that offers flexible options and a variety of packages geared towards the needs of those doing a lot of international calling, then Boost Mobile may be a company worth considering.