In a Nutshell
Since its founding in 1990, The California Wine Club has worked with small wineries to bring premium, artisan wines to customers across the country. The company offers 5 different membership levels, and you pay as you go, or easily purchase wine as a gift. It's a great way to sample premium wine, and also reward friends and loved ones with a thoughtful gift.
pros
Personal wine consultants
$1 shipping on reorders (plus discounted bottles on reorders)
Discounted wine club gifts and VIP tours
cons
Relatively limited selection of wines
No shipping to Utah or Canada
The California Wine Club Visit Site
The California Wine Club at a Glance
$40.45-$231.00 per month for two bottles, shipping not included. Single bottles range from $8 to $135 for reorder.
Trying out all types of wine
Wine Types and Quality
There are all types of wines offered by The California Wine Club, including 13 types of red wine and 12 types of white wine, including champagne. The wines are from California, the Pacific Northwest, Pennsylvania, Europe, Australia, and New Zealand.
On the The California Wine Club website you can find recipes with wine pairings, wine tasting terms, and all types of tips and fun facts from wine experts, to help you become something of an amateur sommelier, or at least be able to fake it.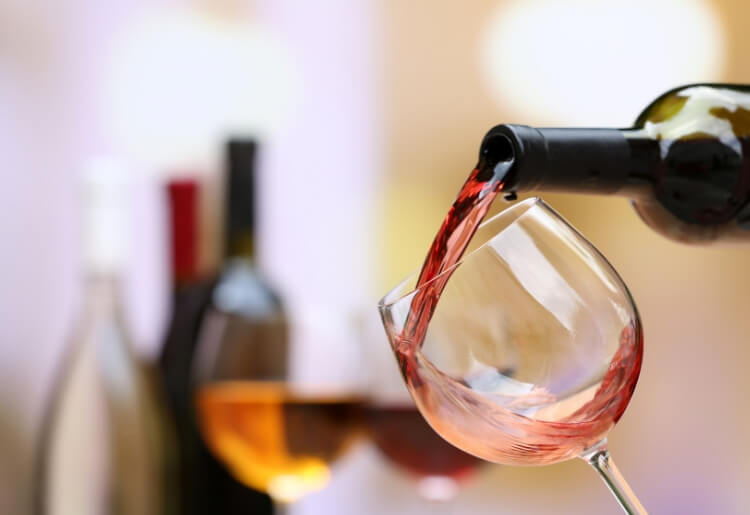 Pricing
France, Germany, Australia, Argentina, and South Africa among others.
Featured Wines
1. Victor Vineyards 2015 Roadside Red
This red comes in a striking bottle with a strutting rooster on the label, seemingly running into traffic. This may be the apocryphal chicken that crossed the road, and if so, the reason may have been to drink wine. Either way, the wine has notes of black cherries, vanilla and oak, and is a customer favorite.
Cost per bottle: $10.99
Goes great with: Grilled meat, rich hearty stews, pondering the reasons that flightless birds would enter a roadway.
2. Serrano Wine 2016 Central Coast Liquid Luck White Wine
We've all heard of "liquid courage" and have usually imbibed in the form of shots bookended by lime and salt. This white blend—"liquid luck"—is more refined fare, a spicy, refreshing, and perfumy wine. Will it be your lucky charm? If you're popping the cork on this bottle then consider yourself already kind of lucky.
Cost per bottle: $13.99
Goes great with: A nicoise salad with seared tuna, a cheese plate in a meadow of some sort, entertaining friends with a wine they'll appreciate.
3. Flying Goat Cellars 2014 Santa Barbara County Goat Bubbles Brut Cuvee
Usually you don't hear the words "goat" or "goat bubbles" when you think of a fine sparkling wine, but that may change once you try a bottle of this brilliantly crafted Brut Cuvee. Flying Goat Cellars (that's the name of the vineyard, if you were planning on trying to rescue the bewinged goats, or at least open a window in the basement) calls it "a bubbles ballet!" with "notes of sun kissed peach" and red delicious apple, which is quite elegant on the palate. Quite unlike a goat (no offense).
Cost per bottle: $42.00
Goes great with: Sauteed trout with a butter and caper cream sauce, veal scallopini, and goat tacos.
Giving the Gift of Wine
For nearly 3 decades, The California Wine Club has made it easy to give wine. In your first gift basket the company will include 2 bonus bottles free of charge, and if you purchase a 3-month gift membership, the company will throw in a free bottle of sparkling wine as well. The website also makes it easy to write and include a gift announcement card to let the recipient know a wine club gift is on the way.
The California Wine Club Visit Site
Customer Service
If you have any questions, you can easily contact The California Wine Club by way of a toll-free number, a fax, a local phone line, or by email. There is also a live chat where you can send a query but it may take a while to get a reply.
Bottom Line
The California Wine Club has spent nearly 30 years shipping premium wines from California and worldwide to customers across the world. It's a great way to try out artisan wines you might not find at your local grocery store, and also, it has all types of resources to help you learn to appreciate the world of wine.