In a Nutshell
Sign up to Tasting Room and get a sample of 6 wines, which you then rate on the website. Based on your ratings and personal Wine Profile, Tasting Room's wine connoisseurs hand-pick 12 bottles from the company's elite and global selection of wines to send to you. Shipments arrive every 2 months, and you can continue rating each bottle so that future shipments can be even more personalized.
pros
Wines are carefully curated from top wine-producing regions
Competitively priced
Can cancel subscription at any time
cons
You don't get to choose the wines in your delivery
Shipping isn't free
Tasting Room Visit Site
Tasting Room at a Glance
Price Range: Minimum $13 per bottle
Best For: Wine-lovers with a sense of adventure, who delight in the surprise that comes with each shipment of curated wines from around the world
Order Frequency: Every 2 months
Bottles per Shipment: 12
Wine Types and Quality
Tasting Room prides itself on its large selection of wines that originate from the world's top wine-producing regions, including France, Italy, Argentina, and the Napa Valley. Tasting Room partners with well-known names in the wine industry and brings the wine directly to its customers, offering up to 60% in savings off retail value.
The bottling of the wine is done by Tasting Room's partner winery in California. Once bottled, the wines are given a long resting period to increase the quality. Top-of-the-line machinery is used to ensure the quality of the wine, including Tasting Room's patented machine that moves wine from regular-size bottles into special mini bottles with no decrease in wine quality.
Now to the wine collection: Tasting Room offers all types of wines: white, red, and mixed. On the site, you can view each wine's profile and see where it falls on the scale of oaky, fruity, acidic, and body. Each profile also tells you what region the wine is from, the flavors that you'll taste, and what food pairs nicely with it.
The names of the wines themselves are unique and inspire a whole new level of enjoyment. Rick Grimes California Petite Sirah, Pique-Nique Pays d'Oc Chardonnay, and Gandalf Monterey County Pinot Noir are just some examples; as you can see, pop culture is certainly prominent in this wine selection.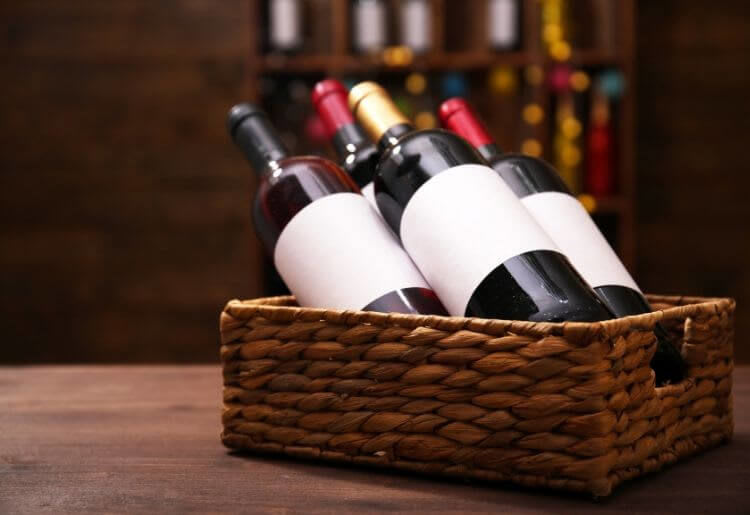 Membership Options
Here's how it works: First, you sign up to receive 6 sample bottles of wine at a discounted price of $9.95 (marked down from $39.95). Once you enjoy your samples, it's up to you to log into your account and rate them. Which ones did you like best? Which ones were not to your taste at all? Once you've rated the samples, the curators at Tasting Room will cull wines specifically matched to your Wine Profile for your first shipment. If you don't rate the samples, the curators will select customer favorites to send, but they obviously won't be as on-target as they could be.
Note that after you receive your samples, you must opt out of the subscription if you want to cancel. If you don't cancel, your credit card will be charged for the next delivery.
And what's in each delivery? The basic subscription is a 12-bottle shipment every 2 months. However, this can be modified to suit your preferences; you can choose fewer bottles, less frequently—it's up to you.
Just like with the samples, you can rate every wine in your shipment, which allows the curators at Tasting Room to further hone in on your taste. While you don't get to choose the wines that are shipped, the bottles that are chosen for you are based on your ratings and Wine Profile. The more you report your likes and dislikes, the more suited your wines will be.
Membership can be cancelled at any time without penalty fees.
Pricing
The basic Tasting Room subscription is 12 bottles of wine every 2 months. In this case, the cost of each shipment is $149 plus $19.99 for shipping. The price, of course, will change if you modify how many bottles are in your shipment.
Tasting Room also offers a Bottle Shop where you can purchase additional wines at extra cost. The average cost of a bottle of wine is $15.
Featured Wines:
What kind of wines can you expect from Tasting Room? Below are 3 of our favorites.
1. 2016 Sette Aje Frappato Terre Siciliane
This Sicilian red is fruity and goes down easy, making it a lovely accompaniment to meat meals and light enough to enjoy during a daytime picnic.
Cost per bottle: $15 + shipping
Goes great with charcuterie, pork chops, poultry, rabbit
2. 2017 Explorador Portugal White Blend
A pleasant, easy-going white blend of 50% Loureiro and 50% Arinto, this Portuguese mix is lush and versatile; a good pairing for a variety of foods.
Cost per bottle: $15
Goes great with ceviche, oysters, sushi, tacos
3. 2016 Stefon Beaujolais
Named for the fabulous SNL character Stefon, the violet and fruit flavors of this wine combine to create "good-time" vibes. As when you're with Stefon, expect anything to happen when you pop open a bottle of this Beaujolais.
Cost per bottle: $15
Goes great with charcuterie, game bird, poultry
Giving the Gift of Wine
There are 2 ways to give the gift of wine through Tasting Room:
Standalone packages such as MasterChef Trio, The Walking Dead Trio, Winter Warmer Reds Half Case, and more.
Gift memberships: Choose 1, 2, 4, 6, or 8 shipments. The price per shipment depends on how many shipments you order.

2 bottles, price as low as $23.99 per shipment
6 bottles, price as low as $64.99 per shipment
12 bottles, price as low as $119.00 per shipment
Tasting Room Visit Site
Customer Service
Tasting Room customer service can be reached via phone, Monday-Friday, 10am-6pm ET. You can also email them at any time.
Tasting Room's FAQ pages are also something that bear mentioning: they are thorough, detailed, and provide loads of relevant information that may save you a phone call.
Bottom Line
Tasting Room is a fun, trendy wine club that offers exclusive wines from around the world. Its prices are very reasonable, with wine bottles starting as low as $13. The wines in your shipment are curated by wine connoisseurs based on your personal Wine Profile, and you can rate each bottle you get so that your future shipments can be even more personalized. Tasting Room's standard subscription is 12 bottles every 2 months, but it can be modified to suit your preferences. Gift options are also available.