In a Nutshell
Cooking with wine can make you a better cook, and you don't even have to put it in the food. The HelloFresh wine plan will send you 6 hand-picked bottles of vino—red, white, or mixed ( not mixed in the same bottle, that's not how wine works)—each month, all of them matched to HelloFresh recipes. It's a good way to learn more about wine, or to just be able to fake it to your friends until they drink too much wine to notice. Your call.
pros
Mix and match red and white wines
Wines are paired with HelloFresh meals
100% satisfaction guarantee
cons
An adult over age 21 must be present to sign for wine
Less freedom to pick the specific wines yourself

HelloFresh Wine Club Visit Site
HelloFresh Wine Club at a Glance
Price Range: $14.83 per bottle, $89.00 per month, shipping included
Best For: People who want to learn about wine and incorporate it in their home dining experience, but may be a bit intimidated or unsure of what to order
Order Frequency: Monthly. Allows you to cancel up to 9 days prior to next delivery, and skip months.
Bottles per Shipment: 6 (750ml)
Wine Types and Quality
The HelloFresh wine club uses the services of an in-house sommelier to pick the wines offered each month, so you don't have to be an expert to know that you'll get the good stuff. You will receive a double-sided card with your order that includes a look at that month's wines, their tasting notes, and the categories of food they will pair well with.
In any given month you can try wines like a California Chardonnay with hints of apple and citrus, a fruity 2017 French pinot noir with lingering touches of cherry and cassis, or a full-bodied Italian Primitivo that goes great with some grilled italian sausage, a nice steak, or just a nap on the back porch around noon on a Sunday—no one has to know.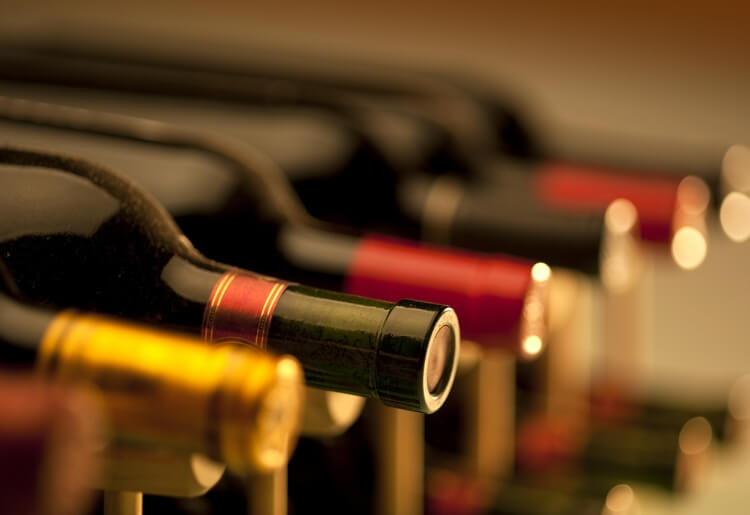 Membership Options
The HelloFresh wine club is a monthly membership that renews automatically. You can skip a month at any time and cancel your membership whenever you want, as long as it's nine days before the next wine delivery. The company also offers a 100% satisfaction guarantee if you aren't happy with the plan.
Pricing
The pricing for the HelloFresh wine club is quite straightforward and you never need to worry about shipping, or that ordering a particular wine instead of another one will somehow affect the price.
Featured Wines
1. Mythmaker Puglia Primitivo Blend, 2017
This wine has fruity hints of blackberry and maraschino cherries and goes great with meat that's been kissed by flame. So even if you can't get to southern Italy any time soon, you can still drink like you are and after the first glass or 2, who cares if your passport is expired?
Cost per bottle: $14.83
Goes great with: Grilled red meats, sausages, cured meats, your time at the end (or beginning?) of the day
2. Blumenwiese Riesling, 2017
This Riesling from the Rheinhessen region of Germany has hints of lime, nectarine, and mineral. It has a light, crisp flavor that might remind you of summer.
Cost per bottle: $14.83
Goes great with: Fresh seafood, spicy Thai food, full-flavored Indian food, and getting you in the right mood for that PTA meeting you're dreading.
3. La Forêt Pinot Noir, 2017
The French know their wine, and some would say also know how to make you feel like you don't. This right here is a flavorful, fruity red that goes great with a picnic or dinner with friends, and may make you want to salute the French 35-hour work week.
Cost per bottle: $14.83
Goes great with: Grilled chicken, some pork chops, trying to impress your date by pronouncing the name of the wine (almost) correctly.
Giving the Gift of Wine
Giving the gift of wine to a friend or loved one who is over 21 and doesn't have a drinking problem can be a truly great idea. At the moment, HelloFresh only does gift cards for meals though, so maybe order them a steak dinner for 2 from HelloFresh, and then go to their house with a bottle of red wine that goes great with steaks. You could even offer to do the cooking. Just brainstorming here, you could do worse.

HelloFresh Wine Club Visit Site
Customer Service
HelloFresh has helpful, responsive customer service representatives, who you can contact by way of a live chat. You can also fill out an online form and get an answer within an hour, or call the customer service line. The company also operates an extensive online knowledge base where you can find answers to most any question dealing with the HelloFresh product.
Bottom Line
Wine goes great with food, friends, entertaining, and just making it from Monday to Friday. Learning to be a better cook is one of the things that meal kits like HelloFresh do really well. With the wine club, you can take your cooking—and your hosting—to new horizons, by learning how to pair wine with your cooking, and appreciate the subtle differences that separate one great wine from another. So, bottoms up, it's time for dinner (and wine!).