According to Statista, a whopping 12.4 million people tuned in for the NBA Finals in 2022. And the 2023 Finals may have just as many eyes on it.
Regardless of the teams playing, we're definitely going to watch it. But with so many different viewing platforms and TV services, it isn't easy to know which one to choose.
To help you choose so you can sit back, relax, and enjoy the games, we've reviewed and ranked the top TV services to watch and stream the NBA Finals.
Our Best TV Services to Watch the NBA Finals Online in 2023:
Sling TV - Best TV service to watch the NBA Finals online overall
DirecTV Stream - Best for regional sports coverage
fuboTV - Best for a wide range of sports options
NBA League Pass - Best for hardcore NBA fans
Hulu + Live TV - Best for casual sports fans
YouTube TV - Best for high-quality streaming
Vidgo - Best for bilingual English and Spanish viewers
A Closer Look at the Best TV Services to Watch the NBA Finals Online : Our Quick Reviews
1. Sling TV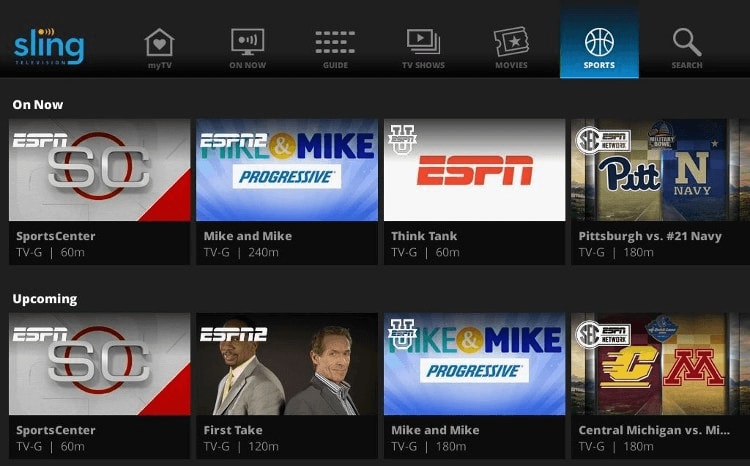 Best for - Budget-friendly DVR (Digital Video Recorder) options
Base price - $40/month for Sling Orange, the lowest tier
Mobile app - Yes
Sling TV lets you stream the NBA Finals TV broadcasts, so consider it an alternative to cable. This viewing platform offers three different streaming packages with add-ons available.
Sling Orange does not include ABC, the channel that airs the NBA finals, so you need to upgrade to Sling Blue for $45.
Why we chose Sling TV: It's a cost-effective sports streaming option with 50 hours of DVR storage, so you can record games and return to them later.
Our experience: We love that they offer an additional 200 hours of DVR storage for only $5 extra. We also like that most channels support on-demand viewing. SlingTV even gives you a free Amazon Fire Stick Lite.
Pros
Flexible channel lineups
Reliable streaming across multiple platforms
Easy cancellation
Cons
Doesn't include every NBA channel
Limited offering of regional sports networks (RSNs)

Sling TV Visit Site
2. DirecTV Stream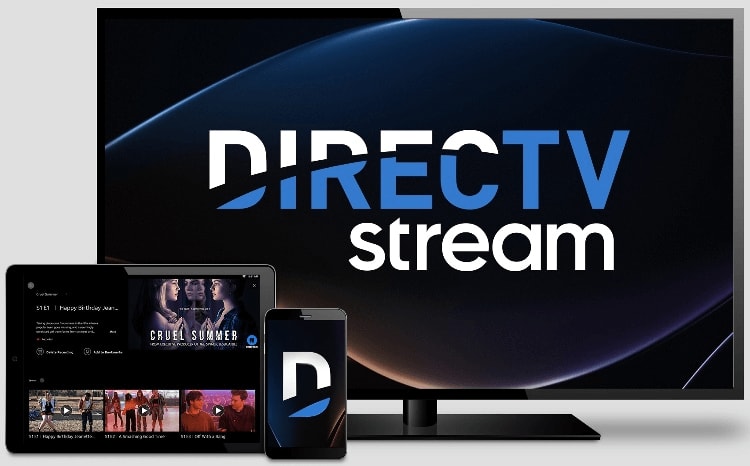 Best for - The most diverse sports coverage
Base price - $74.99/month for the Entertainment package
Mobile app - Yes
DirecTV Stream, known for its satellite dishes, offers the Choice package at $84.99 per month, which includes ABC. It also has various regional sports networks to help you keep up with live scores and highlights.
Most plans offer over 100 channels, and all of them allow streaming on an unlimited number of devices.
Why we chose DirecTV Stream: Currently, DirecTV Stream shows all regional sports networks at no extra cost. Best of all, there's unlimited DVR storage with recordings saved for up to nine months.
Our experience: We like that all plans provide streaming on an unlimited number of devices if on the same home network. We also appreciate that they allow up to three simultaneous out-of-home streams.
Pros
Includes multiple RSNs, like AT&T, Comcast, and Sinclair
Reliable streaming
DVR is easy to navigate
Cons
Expensive
Sometimes lags on lower-end streaming devices
Read the full DirecTV Stream Review

DirecTV Stream Visit Site
3. fuboTV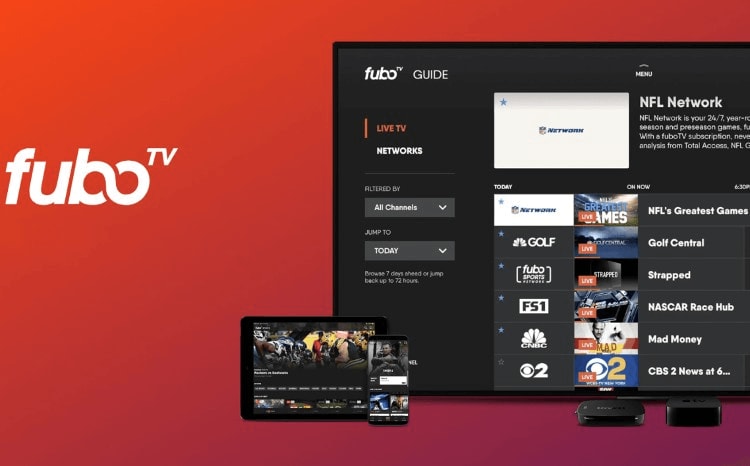 Best for - Using multiple screens simultaneously
Base price - $74.99/month for the Pro package
Mobile app - Yes
fuboTV has over 50 sports channels with the Elite package and around 40 with the Pro package. It's pretty affordable, plus all plans include a free trial, so you can test them to see if they're a good match.
fuboTV also charges a regional sports fee of $10.99 per RSN, and you can have three concurrent streams outside the home.
Why we chose fuboTV: In addition to sports channels, fuboTV has lifestyle and other entertainment options, which are ideal for families. The streaming platform also allows 10 at-home simultaneous streams on different screens and up to 250 hours of Cloud DVR.
Our experience: The sports selection is impressive—we could easily find specific sports. We also love that the interface has a simpler design than other services.
Pros
Wide variety of sports
Affordable
Up to 250 hours of recordings that never expire
Cons
Doesn't include HBO as an add-on
Some user reviews warn about poor customer support

fuboTV Visit Site
4. NBA League Pass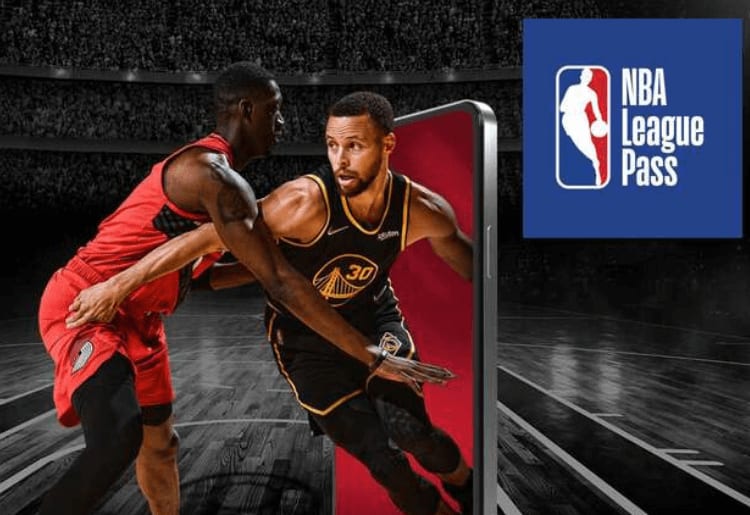 Best for - NBA fans
Base price - $14.99/month for the League Pass
Mobile app - Yes
NBA League Pass is an inclusive NBA Finals channel that offers every regular season game, playoff, and final. Three different NBA League passes are available: League Pass, League Pass Premium, and Team Pass (if you only want to keep up with one team).
NBA League Pass Premium also shows what's happening on the court during commercial breaks to enrich your viewing experience. You can also seamlessly bundle it with services like Youtube TV and fuboTV for an additional fee.
Why we chose NBA League Pass: Even if you'll only watch half of the NBA games, this subscription offers plenty of additional value, from team statistics to NBA Finals highlights, news, and post-season coverage.
Our experience: The interface was easy to navigate. We also liked that you can customize your experience with different camera angles, such as Sideline Stream, Player Mode, and Ref Cam.
Pros
Affordable price
Guaranteed access to playoffs and finals
View NBA archives
Cons
Can't stream on two devices at a time without the Premium package
Delayed replay access for blackout games
NBA League Pass Visit Site
5. Hulu + Live TV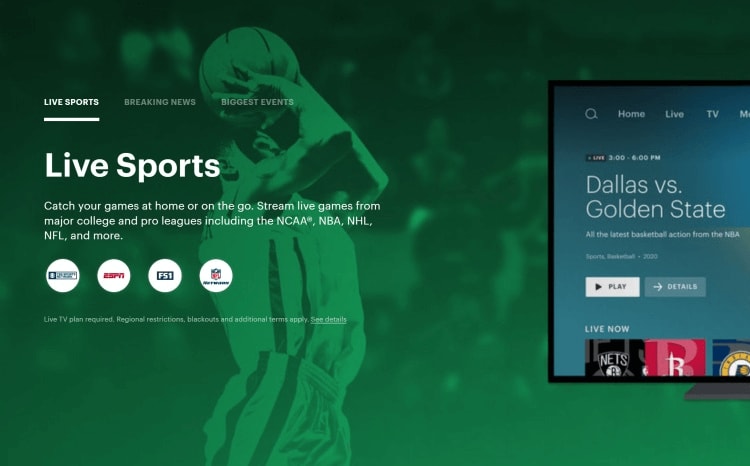 Best for - Simplicity
Base price - $69.99/month
Mobile app - Yes
Hulu, a prominent US streaming platform, offers a Hulu + Live TV package that bundles with Disney+ and ESPN+. You can also record the NBA games because, like DirecTV Stream, Hulu + Live TV includes unlimited DVR space—but at a lower plan price.
They have a solid channel variety, and you can even stream live games from the NHL and NFL as well.
Why we chose Hulu + Live TV: Hulu + Live TV has no regional sports fees or hidden administrative fees. And for a small upgrade, you can watch on unlimited screens at home.
Our experience: We like the sheer range of content available, especially when combined with ESPN+ and Disney+. This ensured that there was always something for everyone to watch and enjoy.
Pros
Unlimited DVR at no extra cost
Available on multiple devices (from gaming consoles to mobile devices)
Easy to use on most streaming devices
Cons
Can only stream on two devices simultaneously without paying extra
Not the easiest to use with Apple TV
Read the full Hulu Plus Live TV Review

Hulu + Live TV Visit Site
6. YouTube TV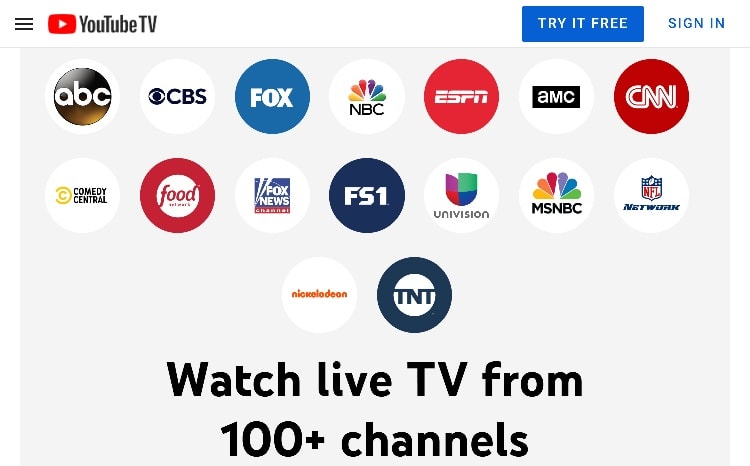 Best for - A unique mix of features
Base price - $72.99/month
Mobile app - Yes
YouTube TV has many local and national sports viewing options, including unlimited DVR space and a free trial for up to 14 days.
You can also add 4K functionality for an additional fee to watch the NBA Finals in the highest resolution possible.
Why we chose YouTube TV: Subscriptions are straightforward to manage—they don't have cancellation costs or annual contracts, and the have adjustable plan add-ons.
Our experience: We loved that YouTube TV lets you share six accounts per household—each with its own login details and personal library—making it another value-for-money option for families.
Pros
Allows live and local sports streaming
Over 100 channels
Offline recordings with the 4K add-on
Cons
Can get pricey for certain add-ons
Poor customer support

Youtube TV Visit Site
7. Vidgo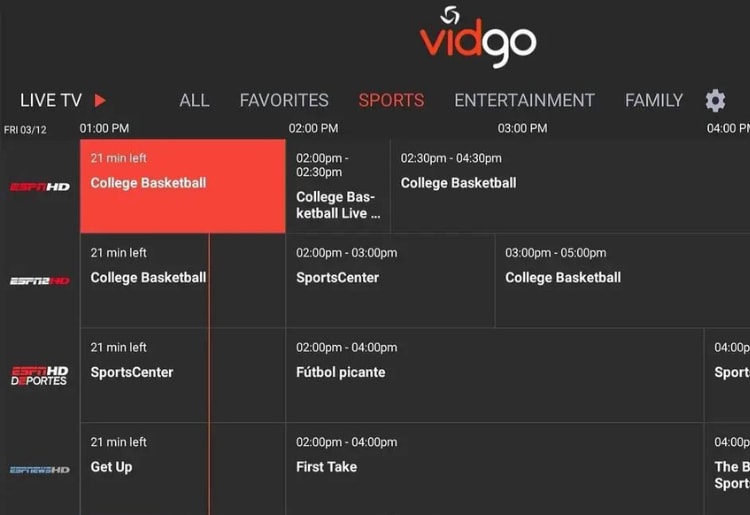 Best for - Niche channels
Base price - $69.99/month for the Plus plan
Mobile app - Yes
Vidgo is one of the newest streaming services on the market and has over 150 channels, including ABC, for watching the NBA.
The service doesn't offer a free DVR service but is available with the Premium package or for 90 days on the Plus plan. You'll just need to toggle it on via the Vidgo app.
Why we chose Vidgo: Vidgo includes various channels in both English and Spanish, making it ideal for bilingual families. The platform has one of the lower channel-to-cost ratios at 56 cents per channel.
Our experience: We liked that Vidgo allows you to skip, rewind, and pause live sporting events. It's also useful that you can record live TV and watch it from any device.
Pros
Plans cater to English and Spanish speakers
24-hour playback for missed shows or events on the most popular channels
Includes niche channels, such as The Cowboy Channel and BYUtv
Cons
DVR function is only for Firestick, Roku, Apple TV, and Google TV
No free trial period

Vidgo Visit Site
FAQs
Where can I watch the NBA Finals online?
The NBA Finals will be on ABC, so you can watch them on services with access to this network. As listed above, you can watch them via online streaming services with ABC, such as Sling TV, DirecTV Stream, and YouTube TV.
Can I stream the NBA Finals for free?
You can to an extent. If you already own a traditional, over-the-air antenna, you can watch the games on ABC. NBA Finals' free streaming is also limited by platforms' free trial periods. Not all services have free trials, and they typically aren't long enough to catch the full NBA Finals.
Which streaming services offer live coverage of the NBA Finals?
You can live stream NBA Finals with the following services: Hulu + Live TV, YouTube TV, DirecTV Stream, Sling TV, NBA League Pass, Vidgo, and fuboTV.
Can I watch the NBA Finals on my mobile device or tablet?
Yes, you can watch the NBA Finals on mobile devices or tablets. Most of these services have apps that allow you to do so.
Our Methodology: How We Reviewed the Best TV Services to Watch the NBA Finals Online
We tried and tested these TV services ourselves. In addition, we gathered as much intel as possible from research reports and customer reviews. To rank them, we considered the following features:
The number of channels included
Local channel coverage
Cost (free trials, differences in functions per plan)
Mobile apps
Plan customizability (including add-ons)
Reliability
User reviews
5 Advantages of Streaming the NBA Finals Online
With so many choices, you may wonder why TV streaming is worth it. It's worth it because NBA Finals streaming options are often more affordable than cable TV.
A few benefits include:
1. Stream from Anywhere, at Anytime
Since online TV services let you stream on different tablets and phones, you can watch the NBA Finals wherever's most convenient for you. If you've ever wanted to watch the NBA Finals while chilling on the beach or in the park, now's the time to do so.
2. You Can Replay the Finals Afterward
Before streaming was available, you could only hope to catch a few highlights if you had a conflicting event during one of the Finals. Nowadays, you can watch a whole game whenever it suits you through streaming features like playback and DVR.
3. Stream to Multiple Devices Simultaneously
Streaming on multiple devices allows everyone in your household to watch what they like when they like. No more fights over what to watch.
4. High-quality Viewing Experience
Traditional TV has decent visual quality. But TV streaming services offer 4K and multi-camera views, making it feel as though you're physically at the game.
5. Fewer Commercials
Streaming TV services usually have fewer commercials than cable. That's because they don't show local commercials, or because they're blacked out.
How Much Do NBA Finals Streaming Services Cost?
Typically, the best sports streaming services have different plans that require monthly payments without hidden costs, while the more expensive ones have more features or larger selections.
Quite a few streaming services, such as DirecTV Stream and fuboTV, offer free trials to help you decide if you'd like to use them long-term. And many of the services also offer first-time sign-up discounts or limited offers such as Sling TV and Youtube TV.
Considering their low cost, Sling TV or NBA League Pass may be the most affordable for watching the NBA Finals at $45 and $14.99 per month, respectively. While YouTube TV is a bit more expensive at $72.99 per month, it includes 4K resolution, which is a great way to experience live sports.
How to Choose the Best Streaming Service for Watching the NBA Finals
When you pick the best streaming service for watching the NBA Finals, consider the most prominent needs and preferences you want from the platform.
Some key factors to consider are:
1. User Interface
Some TV services are simpler to use than others, which can impact your viewing experience. A 2019 PwC study shows that 33% of surveyed participants value ease of use as the most important consideration with video services. This can encompass navigation, search accuracy, and layout of add-on features. For instance, if you want to be able to rewatch the Finals, look for DVR and high storage space.
2. Compatibility
Check that the streaming service works on your preferred device—whether it's a smartphone, tablet, Roku, or Apple TV. You should also confirm if the service is available in your region. Many of the services offer zip code searches, allowing you to see which channels under each plan are available in your area.
3. Streaming Quality
To avoid missing out on any of the live game action of the NBA Finals, ensure that the streaming service you choose has top-quality video, sound, and internet connection. User reviews are a highly useful resource to use—many customers will comment on stream quality, and what device, service provider, and internet speed they used.
4. Affordability and Free Trials
As impressive as the NBA Finals are, it's best to find a service that matches your budget and viewing needs. Always check for any additional or hidden fees, like broadcast, DVR, cancellation, or box rental fees.
Luckily, some services offer incentives. Look for free trials, sign-up or annual discounts, and cheaper plans that still offer the channels and features you want.
Enhance Your NBA Finals Viewing Experience: 5 Tips & Tricks
Now that you've picked a streaming service to watch the NBA Finals on, it's time for some last-quarter preparation. You may even want to host a successful watch party. In fact, Genesco Sports Enterprises research found that 76% of US sports fans favor watch parties.
Here are some tips to make your prep easier:
Ensure your screen and audio setup is ready: To have the best NBA Finals viewing experience, test your output devices. If you have a soundbar, connect your TV to it so you can hear every squeak of the players' sneakers.
Get your favorite foods and beverages: Avoid interrupting the experience by having all your snacks nearby once the game starts.
Use second screens: Many streaming services include interactive features while you watch the game, like multiple camera angles. Utilize these to make your watch party even more dynamic.
Tune in for the pre-game analysis and commentary: Even if you aren't a diehard basketball fan, you can watch the before-commentary to set the tone. You'll get to learn which team the experts think will win and which players to keep an eye out for.
Check the schedule: Stay up-to-date with the game schedules and set your DVR in time.
Head to the NBA Finals With Online TV Services
There's no shortage of TV services to stream the NBA Finals. Each platform has different features to make your live-sport viewing enjoyable, such as upgraded quality options, multi-streams, flexible pricing, and DVR.
You're spoiled for choice when choosing a TV streaming service for the entire family. But remember to note any poor capabilities, missing functions, or interface gripes that miss the mark for you. Finally, once you've selected a platform, sit back and cheer on your favorite team.