In a Nutshell
PathForward is the online psychic network that was formerly Hollywood Psychic, a service that has been in business for more than 15 years. A fresh face for a trusted name, PathForward has revamped a lot of the old policies to create a more secure, more supportive, and more beneficial experience for its users. With additions like 100% satisfaction guarantee, rewards program, and strict screening process, PathForward has made some great upgrades.
pros
Detailed profile pages
Rewards and cash-back programs
Money-back satisfaction guarantee
cons
No video sessions
Big price jump after initial offer
Top-Rated PathForward Psychics
Psychic Name: Cookie x4052
Specialties: Love, Sex and Romance, Pet psychic
Tools: Can Read Without Tools, Clairvoyance, Empath
Reading Style: Direct
Testimonial: I love Cookie – she is sweet and very honest. I never feel like she is steering me in the wrong direction. She was incredibly accurate in something where I never gave her any clues.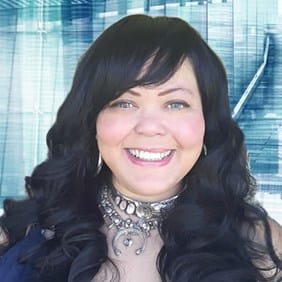 Psychic Name: Judy x7037
Specialties: Love, Sex and Romance, Career and Money, Self-Love and Care
Tools: Clairaudient, Clairsentient, Mediumship, Can Read Without Tools, Cards, Angels, Soul Retrieval
Reading Style: Compassionate
Testimonial: Judy is consistently quick, compassionate, and wise. Her readings have always been helpful. She is one of the best.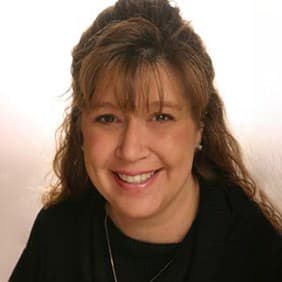 Psychic Name: Terri x7069
Specialties: Love, Sex and Romance, Clairvoyant, Mediumship, Intuitive
Tools: Angels, Can Read Without Tools, Dreams
Reading Style: Compassionate
Testimonial: Speaking to Terri was truly a positive experience. She was really tuned into my situation and helped me understand my circumstance. She was empathetic, funny, and encouraging. Felt like I was talking to a friend. Looking forward to talking to her again.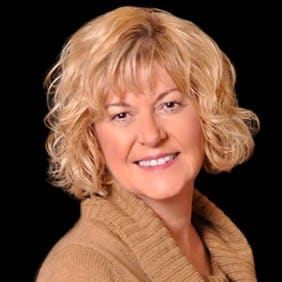 Is PathForward Trustworthy?
PathForward is a reincarnation of Hollywood Psychics, a trusted reading network that has been around for more than 15 years. So it's safe to say that this company knows a thing or 2 about online psychic readings. PathForward has set the bar pretty high. In fact, only about 5% of psychics who apply actually make it into the network. What's more, the site has a strict code of ethics that it requires all psychics to uphold. With values including professionalism (treating customers with respect and compassion, avoiding personal relationships), confidentiality (use of pseudonyms, nondisclosure of personal information), and integrity (honesty, openness, accuracy), PathForward creates a safe and comfortable haven for customers to get quality readings.
PathForward also offers a satisfaction guarantee it likes to call Peace of Mind Promise (nice touch). If you aren't happy with your reading, PathForward will either refund your money or give you more time with which to try another psychic. This is a solid guarantee as most psychic reading services only offer in-store credit (no cash back). Refunds need to be requested within 24 hours of your last reading and obviously don't apply to accuracy of the reading.
Types of Psychics and Services
PathForward offers phone and chat psychic readings that cover a wide variety of topics and specialties. You can get readings for major life-issues and topics, including career and finances; family and friends; love, sex, and romance; self-love and care; and spirituality. And the types of readings will depend on the types of tools the reader utilizes. PathForward readers' tools range considerably and include:
Ancestors

Angels

Astrology

Cards

Crystals

Dreams

Numerology

Past life interpretation

Spirit guides

Tarot cards
So it pretty much covers the spectrum. Some users may be put off by the fact that PathForward doesn't have a video session option, and we agree. This would be a great addition to an already good service.
What you can get is secure and supportive phone and chat sessions. Something that users will appreciate about PathForward is the detailed profile page featured for each psychic in the network. We were actually quite impressed with how much information users can get from these profiles. Pages include details about a reader's style, tools they use, and specialties, the standard for psychic networks. But what PathForward does better than most is the rest of the profile page. These are the details we really liked:
There are audio recordings of each psychic so you can get a good idea of how the reader sounds and whether you'll relate to the style.

Multiple profile pics—again, to get to know the psychic better.

Detailed Q&A from the reader, giving you a real sense of their style, personality, and vibe.
Pricing and Special Offers
PathForward psychics' introductory rates are among the most reasonably priced in the industry. You can get a session for $1 per minute with the welcome package. After that, rates jump quite a bit to $5 per minute for phone and chat sessions. While this is a big price increase, it's not unusual and is about the average price range for online psychics.
$1 per minute + 3 minutes free
PathForward has an In Sight Rewards program to help frequent users save money. The program is pretty generous with its rewards. Here are the terms:
Earn 3% Rewards Dollars for each purchase you make

Get $5 Rewards Dollars bonus when you sign up

Rewards Dollars expire after 48 months (4 years) so use them before that.
While there's a cap of $45 per month, that's quite a lot of free sessions that you can get.
What Users are Saying about PathForward
"I love PathForward as one of my very first readings were done here. The psychics are amazing and for that reason, I would recommend this site to friends or family."
CM – Montreal, QC
"Even though what she said as a prediction did not come to pass, I could tell that she was connected to the core energy and I understand that predictions are only snapshots of the moment. So, I don't base my assessment on whether predictions come true or not but rather how accurately they perceive the current energy."
SO – Oakland, CA
"I felt connected to the psychic. She was fast, detail oriented, and had compassion for how I was feeling."
KH – Silver Spring, MD
"I am always satisfied with my readings, the effectiveness and genuine responses from my reader."
RO – Mississauga, ON
Customer Support
PathForward offers several methods of customer support. You can call the support line to speak to someone directly. Alternatively, you can send an email using the online contact form. Finally, PathForward offers live chat support, a big plus if you want answers on the spot. Best of all, PathForward support is available 24/7/365.
Live chat: Yes
Email: Online contact form
Phone number: 215-322-2222
Bottom Line
PathForward is a revamp of the well-known Hollywood Psychics network. With an already established reputation and infrastructure, PathForward was able to make improvements to the system for even better results. Psychics are well vetted for greater customer satisfaction, users can earn rewards points for each purchase made, and there's also a satisfaction guarantee. But what we like best about PathForward is the in-depth profile pages that the system has for each psychic.