In a Nutshell
7th Sense Psychics is one of the most cost-effective online psychic reading services out there. New customers get their first 20 minutes for $15, and only pay $2.95 per minute at a flat rate. The website also has innovative features such as the ability to review recordings of your sessions, as well as Android and iPhone apps.
pros
Get 20 minutes free for referring friends
Affordable flat rates for all psychic advisors on the service
Sample reading recordings available to help choose psychics
cons
Only accepts Visa, Mastercard and American Express cards
Limited customer service phone hours; closed on Sunday
Guarantee and refund criteria not clear

7th Sense Psychics Compare All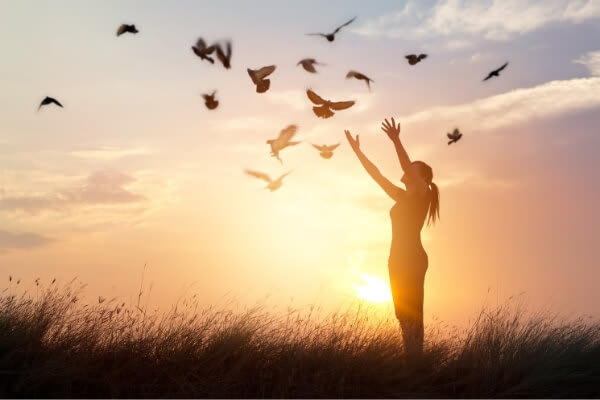 Psychic Screening Process
Details for the hiring process for 7th Sense Psychics are a little murky, with only an email link requesting a resume for potential psychic advisors. The site says it only hires one in 20 applicants, but there is no indication whether or not advisors are screened and tested before joining their team, but you can try individual advisors at a very discounted "new customer" rate to minimize risk.
Types of Psychics & Services
7th Sense Psychics readers specialize in the following methods:
Psychics clairvoyants
Tarot card readers
Astrology horoscopes
Pricing & Special Offers
When it come to pricing, 7th Sense Psychics really stands out, as long as you choose a good psychic match. This is the lowest rate per minute of any introductory offer out there, as well as a low flat rate for all psychics afterward. Due to this cheap promo rate, you will always be able to afford readings with psychics you love.
7th Sense Psychics only accepts debit/credit card payments, not Paypal, mailing in money orders or wire transfers.
What's Unique About 7th Sense Psychics
A wide variety of communication options
Psychic readings are by phone only, although the Android and iPhone apps allow you to browse psychics on your phone, as well as get free horoscopes and ask a few free psychic questions. It would have been nice to see some email or instant messaging options here too.
Guarantees and refunds
The website promises a "100% satisfaction guarantee." If you're not satisfied by your reading, you can contact their customer support team and share your experience. The team will respond to your query within 24 hours.

7th Sense Psychics Compare All
Customer Support
7th Sense Psychics has an extensive FAQs and Help sections on its website. These cover wide array of questions and issues, but if you are in need of further assistance, 7th Sense Psychics also has a contact form and phone number on the "Contact Us" section.
Bottom Line
7th Sense Psychics offers discounted phone psychic services for those who not only want a great introductory offer, but an affordable rate to continue their psychic readings once they find an advisor they like.

The lower fees likely means lower pay rates, which might not attract the largest psychic pool, but it does give you plenty of tools to narrow down your search and find an advisor you'll turn to again and again for sound advice. And you'll still have money in your bank account.