For decades, people have turned to psychic advisors for guidance in matters of the heart. Psychic predictions have helped people look ahead to a marriage proposal, cope with the realities of a failed marriage, and make big decisions about a relationship.
Keen is an online psychic reading website that offers chat, phone, and video readings from advisors specializing in love and relationships (among other fields). We've asked some of them for insight on common love and relationship problems.
Psychic Jane Wilcox
Jane Wilcox is a professional intuitive, clairvoyant, and angel communicator specializing in love and relationships. She provides loving advice, angel readings, and career/life path guidance with a compassionate perspective sprinkled with humor

We've asked Jane: Can you share an example of how you've helped people's love life in the past?
Flustered: "Dear Jane, I'm a 47 year old woman, no kids, never married and am looking for a genuine man that I can spend my life with. After weeks of talking to a man on the phone and Skyping, I agreed to meet him for coffee. We had a very nice conversation and I find him attractive. We talked of getting together again and I'm so excited! He said he would call, but that was three hours ago and I haven't heard anything. Should I call him? I feel like I am in High School again! "
Jane: "Dear Flustered: He said he would call and he will. You have a mutual interest, and this is a very delicate stage. You want to give this situation enough room to grow without having your insecurities kill any possibility of it reaching full potential. Patience, Flustered. He will call you."
Disappointed: "Dear Jane, My wife and I have been married now for ten years. We have two children, and seldom go out. My wife acts like nothing is wrong, but she's always too tired to do anything fun - forget having sex. She doesn't work, and is always busy with the kids taking them places. What happened to our life? We had such hopes and dreams together. And she used to smile the most beautiful smile. I feel like it's all gone. I'm not a cheater, but the Avon Lady is looking tempting to me these days."
Jane: "Dear Disappointed: You don't say how you are helping her besides with your almighty presence. When was the last time you offered to take one of your children for her? Do you have date night? Can you get someone to watch the kids for you so that you can plan a romantic staycation? When was the last time you told her she was beautiful, or made her dinner, or brought her some daisies - just because? You are responsible for doing your part in this relationship - and picking up the slack so you two can run the ship as a team. Sit down, make a plan. You'll see that beautiful smile come back when she discovers you're participating, and are not just an observer."

Keen Visit Site
Psychic Gina
Gina, also known as "Triple Moon Goddess," has been a psychic her whole life. She specializes in breakups, divorce, infidelity, relationships, love and commitment phobia. She uses tools such as tarot cards and is also a certified Reiki Master.

We've asked Gina: how can people attract better partners into their lives?
"Self-love! When we value ourselves in a healthy way, we do not allow people into our lives who are the users and abusers of the world. We love ourselves enough that, when people are not what we need to be in a healthy relationship, we have the courage and strength to let them go, to move on to a true partner. There are people who struggle with this, think that they are not good enough for a good person, we all deserve a partner who will love us and make us their only partner."

Keen Visit Site
Clairvoyant Channa
Clairvoyant Channa also specializes in readings related to love and relationships. Following her role in the "Dionne Warwick Psychic Reading Network," her popularity soared. Her followers can find her on Keen, where she offers clients readings related to their love lives.

We've asked Channa: How can someone save their relationship or marriage?
"The number one ingredient that brings couples together and back together is shared experiences. Go places together, be very creative and do not let your relationship go stale. Going out exposes the many layers of each other's personality and brings you closer. No need to break the bank either. Get a nice picnic basket, fill it with favorite foods, a bottle of Prosecco, two Champagne glasses and a nice blanket to sit on together and fall in love over again. Take a short trip on the ferry, go to the zoo, aquariums, museums, or just go to a sweet place to shop and hold hands. Or throw a BBQ at your place and sit with your love outside amongst the beautiful spring flowers."

Keen Visit Site
Are You in the Right Relationship?
Keen's love and relationship psychics all agree on 5 warning signs that indicate a relationship could be in trouble.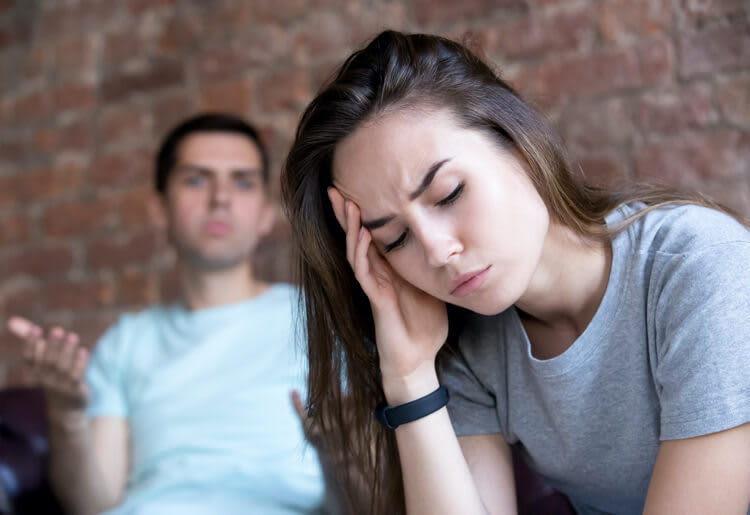 Check if any of these 5 warning signs apply to your relationships:
Secrecy:A healthy amount of privacy is important in any relationship, but if your significant other is hiding important information from you, there is likely a lack of trust.
Lies and deception: Lies and deception shouldn't exist in a healthy relationship. It displays a lack of respect and greater underlying issues.
Dependence and control: If there is codependency or unhealthy controlling dynamics, your relationship should be evaluated.
Fear: If fear is a normal part of your relationship, it could be a sign of a larger problem.
Depression: If you feel constantly sad within the context of your relationship, it could be a sign that it's not working out.
Get Answers - Find Peace
When it comes to love, getting honest guidance from an objective source can be hard to come by. Friends and family may be too close to the situation to evaluate it, or too sensitive to your feelings.
Psychic advisors can give you the honest advice that you seek. With over 50 love and relationship readers to choose from, Keen can help you navigate your relationships.

Keen Visit Site