Paychex Visit Site
Overview
How Paychex Works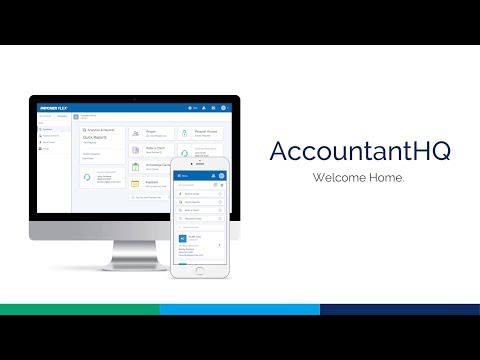 HR Features
From recruitment tracking to onboarding, and payroll to tax filing or even retirement options, Paychex's offerings cover the spectrum. Businesses of every size are taking advantage of this company and for different reasons. Here are some of the most widely used services Paychex has on offer:
Possibly the most popular option, Paychex payroll services takes the laborious task of tracking, submitting, approving, and sending payroll for your entire staff off of your shoulders. With time and attendance tracking tools (Paychex offers both standard time clocks and iris-recognition clocks to their customers), tax calculations, and payment processing functionality, Paychex makes quick work of an otherwise time-intensive job. The system will even calculate deductions such as time off, vacation days, and other wage garnishments automatically, and generate the appropriate paystubs with these updates included.
Paychex HR software syncs with various 3rd-party apps, making many of your day to day jobs easier or even instant. Hiring managers will love the fact that this software automatically updates the system with new recruits that have been entered into the system with just 1 button.
Happy employees are productive employees, which is why businesses appreciate a software option that provides benefits to their workers. Paychex offers group health insurance, retirement plans, and even financial wellness to help employees stay on track along the way. Extensive benefits also reach further, like the disability benefits and 401Ks that are set up through Paychex, as well.
Finances and Payment Services
Paychex truly covers all of the bases with features like small business loans, tax calculations that are automatically cross-referenced for compliance and filed at the end of each year, and payment processing for instant payments.
Invaluable to any company, Paychex's business insurance options include workers' comp, property insurance, liability, and umbrella insurance.
Paychex even offers unique startup services, training services, and compliance. One of the best features of this company is that it allows customers to choose what type of service they want. If you want someone to take care of all of your HR headaches, Paychex is available and will do the job from start to finish. Alternatively, if you just want a little assistance, you can opt for a more minimal service. Either way, customers can choose from online assistance, outsourcing, or in-house assistance.
Records and Reports
Paychex has several reporting options including online viewing, print availability, and automatic record updates. These features make reporting much easier than doing it manually, and give businesses a wider view of important factors like a worker's productivity or the virality of a product.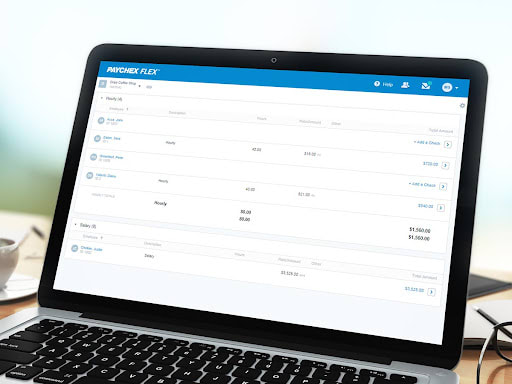 Creating reports is easy and most of the work can be automated for an even smoother ride. Paychex will also create a clear preview screen for each of your payrolls. What's more, the reports are clear and easy to understand without any of the special characters that sometimes clutter up payroll reports (to signify deductions, taxes, etc).
Flexibility of Terms
Paychex has a tremendous amount of flexibility with its package offerings. Businesses can choose which benefits and services they are interested in as well as the length of time they want to commit to. Of course, the longer you sign up for, the lower the overall costs.
Paychex App
Paychex ranks high on the usability charts because it makes everything as user-friendly as possible. The system is designed with a clean and clear layout, so users can find what they're looking for quickly. Additionally, Paychex employs easy drag-and-drop functionality for optimal user experience. Employees, managers, and team leaders can schedule meetings, change locations, and add important information as easily as dragging their mouse across the screen.
Electronic onboarding is another way Paychex makes tedious business tasks easier. By syncing the system with potential hires, managers can instantly onboard new employees within seconds.
The iOS and Android-friendly mobile app is free, as with most HR software options, and it is just another easy way to manage your business from the comfort and convenience of your mobile device. One thing that is unique about Paychex's mobile app is that it is compatible with Linux devices as well. Employees have the ability to see their pay stubs and vacation days from the dashboard and can request things like time off or end of the year reports from the app. Managers can use the mobile app to approve permissions, send out payments, track employees, and review reports even when they're home.
Paychex Customer Support
Paychex provides 24/7 email customer support to all of its customers (Note: the live chat and phone support are not available 24/7, only the email support). Anyone can reach a friendly and helpful representative via live chat, phone, or email. However, some customer reviews have mentioned that the wait can be a bit long. That being said, we had very positive experiences each time we spoke to a staff member.
Additionally, when subscribing to one of the premium packages (all of them except the express, entry level plan), customers receive a dedicated customer service specialist who handles all of the company's needs.
Paychex even offers walk-in assistance with a location finder right on the site to help you find the branch closest to you for a quick troubleshooting session in person. Phone support is available 8am-8pm ET, Monday-Friday, and live chat is available on site via the chat window.

Paychex Visit Site
Paychex Pricing
Pricing & Special Offers
Paychex has several plans to choose from and each service comes with various packages. For example, the payroll solution has 4 different packages: Express Payroll, Flex Select, Paychex Flex Pro, and Paychex Flex Enterprise. Benefits can be added or left out of the tailored plans. The price for an average 1-year package before any discounts are applied could run in the $3,300 range, while the usual discounts (bulk contracts, long-term sign up options, etc.) could potentially shave off a good $2,000 from the overall total.
Setup is free, but there is a single fee for end of the year W-2s and 1099s processing.
Bottom Line
Paychex delivers on the promise of truly being an all-in-one solution for a business' every HR need. With payroll, employee benefits, finances, and PEO, Paychex is the end-to-end software provider that handles all your HR needs and stores them neatly on the cloud.