In a Nutshell
ADP offers multiple bundles for payroll processing, including a la carte options and value-added services. This makes for an affordable, customizable solution for growing businesses of any size.
pros
Tax, HR and Benefits management
Over 50+ customizable payroll reports
cons
No individual dedicated account representative
Payment options may be limited based on subscription

ADP Visit Site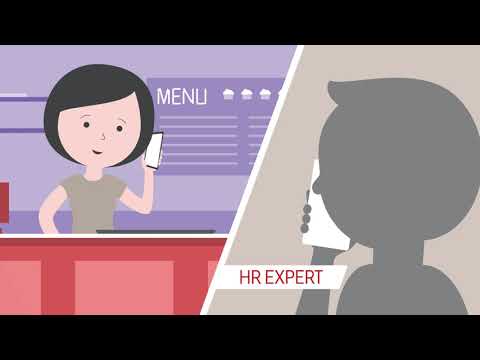 Features and Add-ons
ADP offers one of the most comprehensive selections of features, providing an all-in-one solution for growing businesses who need a better way to manage payroll.
Beyond the standard payroll management and processing there are a number of features for payroll administrations and HR representatives to take advantage of including:
Taxes are calculated, deducted and paid automatically

Integrate time tracking with payroll

24/7 support from certified payroll experts

Synchronize with 3rd-party applications such as Quickbooks

Put recurring payroll on autopilot

Benefits administration including PTO accrual
There are also a range of special features, including:
Self-service online portals for employees (including eLogin for online time tracking)

Check printing with alternate payment options (depending on service/subscription level)

Check signing and check stuffing service available

Email reminders

Email trigger alerts for security changes (like bank changes or security-related changes)

Government regulatory compliance, including unemployment insurance and poster compliance programs.

Comprehensive reporting with over 50 reports that can be viewed, printed or downloaded in PDF or Excel format.
Tax Compliance
Rather than wrestle with tax compliance and take risks with the IRS, ADP will file handle the payment of all payroll related taxes. This includes handling the deductions automatically from employee paychecks as well as timely payments of tax obligations as needed.
ADP's compliance program guarantees that all taxes will be accurate as long as your team has provided accurate payroll data for each employee. If an error is discovered, ADP handles any fees or fines from the government—if fault is found with its processing.
Part of tax compliance with ADP also involves new employee reporting at the state and federal level, and will process W2s (employees) and 1099s (contractors) at the end of each year for a small additional fee.
Payment Options
ADP offers a number of standard payment options including giving employees the ability to receive direct deposit payments. If you prefer to pay employees by check you can either print paychecks on site complete with paystub or ADP can provide check stuffing and mailing services.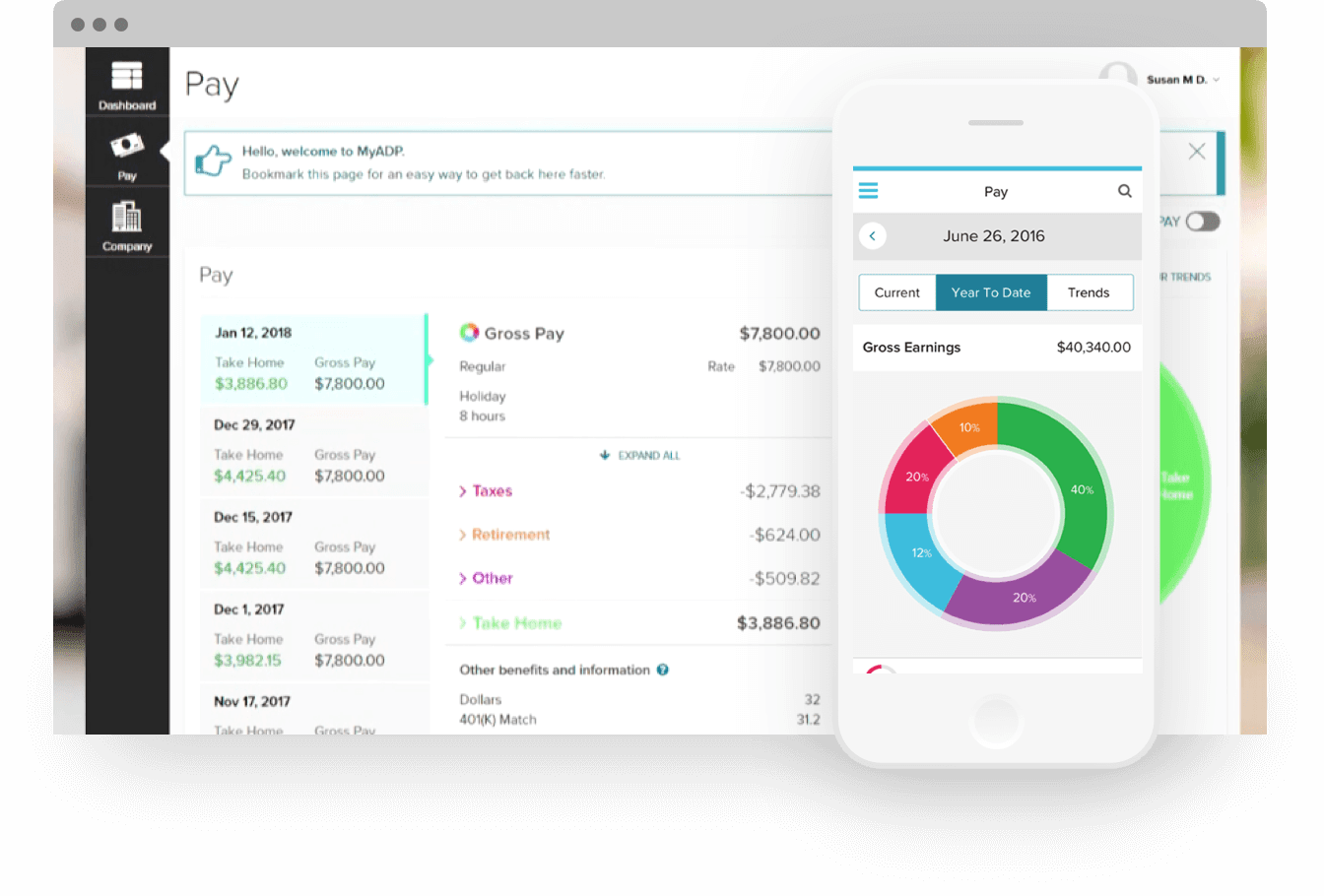 ADP offers multiple ways to track pay and handle payment for employees ranging from contract workers to hourly and salaried employees. You can customize how payroll is completed with custom pay cycles such as weekly or bi-weekly, or on specific dates each month. Running any off-cycle payments won't interfere with or cancel regular payroll cycles for your team.
Pricing/Costs & Fees
Prices vary greatly for outsourced payroll services from ADP, primarily based on the number of employees. Other factors also come into play, as ADP offers 4 different payroll processing bundles, each offering progressively more features.
The Essential payroll bundle provides all the basic payroll and tax filing services a small business may need, while the Enhanced Payroll offers more comprehensive features including more payment options.
The Complete bundle delivers ADP's latest HR tools such as live HR support, employee handbook wizard, proactive compliance alerts, HR guidance and forms, and a job description wizard. HR Pro then tops off the bundles with a comprehensive suite of HR tools such as a proactive HR support team, employer/employee training, and business/marketing tools and consulting.
ADP does not publish its prices publically, but according to price quotes we got from the company, the average cost to process payroll per employee for companies with fewer than 50 employees is $388 annually. Of course, this could increase or decrease depending on the bundle or service plan you create when you set up your payroll account with ADP.

ADP Visit Site
Usability
One of the benefits of a cloud-based platform is usability. ADP walks you through setting up your payroll deductions and earning, with simple wizards that prevent errors during the setup process.The simplified interface for administration as well as for employee access makes it easy to find and manage information or update records.
Managing payroll is a simple 3-step process involving entering payroll data for employees, previewing the payroll for approval with a summary of entries once completed. If time tracking is utilized through ADP, any time entered for employees is automatically calculating, making payroll processing that much easier.
The simplified, tabbed interface makes it easy to move between company and employee records for easy record updates, communicate with employees with internal messaging or to fetch data and reports.
Conclusion
ADP's small business payroll service is geared toward companies with anywhere from 1 to 50 employees. The ADP solution simplifies payroll and HR with a comprehensive set of easy-to-use tools, all backed by ADP's small business expertise. It's a good option for businesses that need a reliable payroll processor backed by a solid brand name.