As one of the most experienced moving companies in the business, U-Haul specializes in renting trucks, trailers, and other equipment for those who prefer a DIY approach.
Although U-Haul is well known as an affordable and accessible option, it can take considerable time and effort to do the heavy lifting yourself. So, to help you with your next move, we researched and reviewed our top picks for the best U-Haul alternatives in 2023.
» Check out our complete guide on everything you need to know when moving house.
Our Best U-Haul Alternatives at a Glance:
A Closer Look at the Best Alternatives to U-Haul in 2023:
1. Colonial Van Lines
Quick and efficient long-distance moving services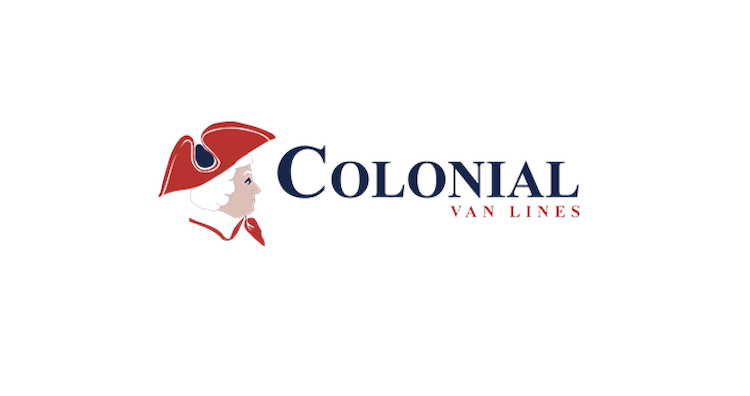 Best for - Long-distance relocation inside state borders
Main services covered - Long-distance residential moves, corporate relocation, packing and unpacking, and storage
Participating states - 48
Online quote tool - Yes
Colonial Van Lines has over 50 years of experience handling long-distance residential and commercial moves within and across state borders.
It offers a free app to get quotes and communicate with the moving coordinator. This is a convenient way to stay informed throughout the moving process, and many customers have highlighted their excellent customer service and communication.
Pros
Their app lets you easily track the moving process
Over 50 years of industry experience
Offers packing and unpacking services
Cons
No service in Alaska or Hawaii
Default insurance is limited

Colonial Van Lines Visit Site
2. American Moving Solutions
A family-owned business specializing in regional moving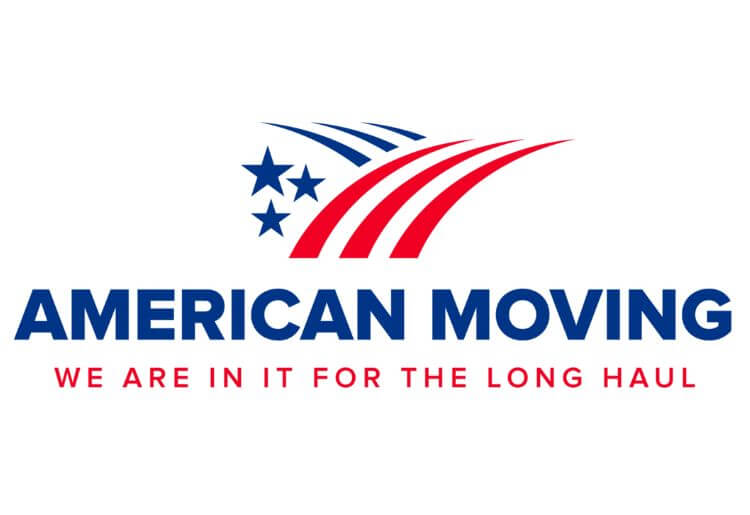 Best for - Local relocation with a storage option
Main services covered - Full-service local- and long-distance moves, storage services, packing and unpacking
Participating states - 50
Online quote tool - No
American Moving Solutions is a family-owned and -managed business specializing in local relocations. They're a brokerage company, meaning they partner with others to provide their services. This can be a good thing, as it gives them access to a broader network of professionals with more availability.
They recognize that relocation and storage go hand in hand. You can request a unit to stash your belongings for safekeeping, which can come in handy if you need a couple of days to prepare your new place, making it ideal for a remodeling scenario.
Pros
Free storage units
Full-service moving
Licensed and specialized in long-distance moves
Cons
Strict cancellation policy
Limited fleet compared to other alternatives on this list

American Moving Solutions Visit Site
3. American Van Lines
Handling your valuables with care and precision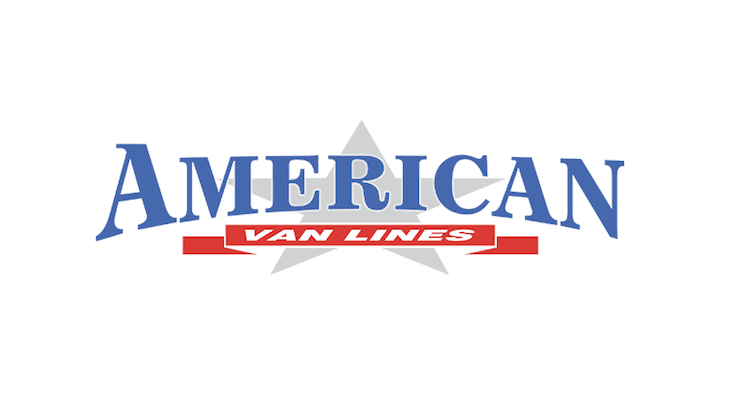 Best for - White glove relocations
Main Services Covered - Local- and long-distance moves, corporate and commercial relocation, white glove services
Participating States - 48
Online quote tool - Yes
American Van Lines brings a comprehensive approach to white glove relocations. This means they specialize in transporting artwork, antiques, and other sensitive belongings if you are a collector or are lucky enough to have all of grandma's heirlooms.
They offer various storage options, such as long- and short-term and climate-controlled units. So, if you need to reserve your belongings briefly or keep them in a safe environment, American Van Lines has got you covered.
» Looking to move on a budget? Our tips for saving money when using a moving company can help.
Pros
Specializes in handling high-value items
Fast delivery
More availability because of a larger fleet
Cons
It doesn't cover Alaska and Hawaii
Requires an upfront payment before starting the moving process

American Van Lines Visit Site
4. Safe Ship Moving Services
Full-service that cares for every moving need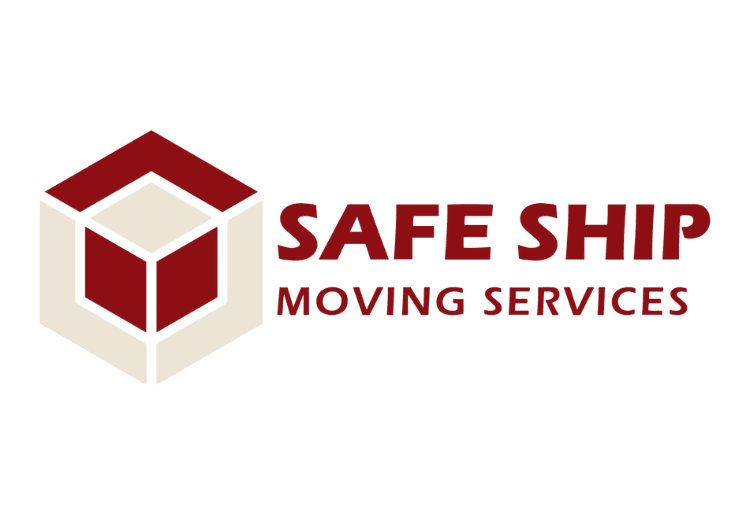 Best for - Insured full-service relocations
Main Services Covered - Corporate, military, and long-distance moves
Participating States - 50
Online quote tool - Yes
Safe Ship Moving Services specializes in out-of-state, private, and corporate relocations. They're a full-service company, meaning they'll handle everything from packing and loading to unpacking and storage.
They are fully licensed, insured, and bonded. This means they're legally obliged to reimburse you in case of mistreatment, theft, or damages during the moving process.
Pros
A variety of add-on services, such as appliance removal and piano moving
Offers corporate and military moves
Bonds ensure you'll get your money back if your belongings are mistreated
Cons
It can get expensive, depending on the size of your move
Most of its local relocations are brokered to other companies
Safe Ship Moving Services Visit Site
5. Native Van Lines
An array of services to tailor the move to your needs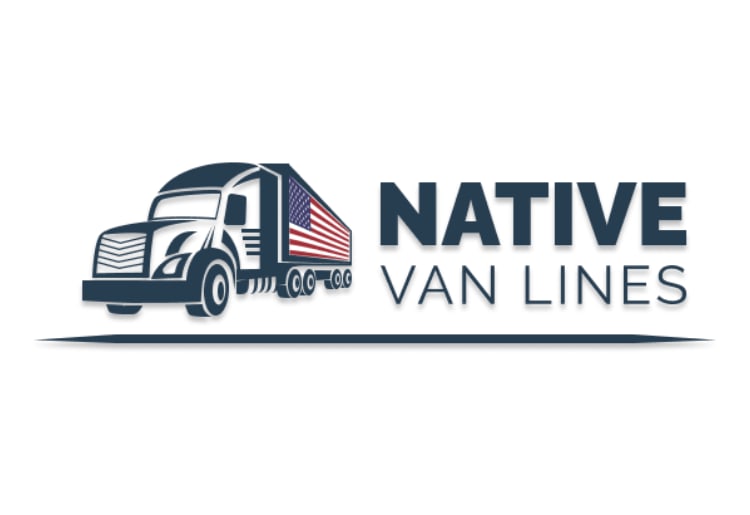 Best for - Customizing the details of your move
Main Services Covered - Long-distance and residential moving, packing and unpacking, corporate relocation, storage, car shipping services
Participating States - 48
Online quote tool - No
Native Van Lines provides customizable moving services. For example, you can choose the level of packing service you want, whether you want to use your boxes or theirs, or if you wish to store your belongings before or after your move.
They have an extensive network of established partnerships with other reputable service providers, such as local movers, logistics companies, or storage facilities. By doing this, they aim to ensure a seamless and coordinated moving process, especially if your move involves multiple stages or requires specialized services.
Pros
Great variety of services customizable to your needs
Local and international moves
Offer 30 days of storage
Cons
You have to pay a brokerage fee
Service may vary according to the provider

Native Van Lines Visit Site
Why Choose These U-Haul Alternatives?
U-Haul offers several advantages, but other alternatives could suit you better if you have specific moving needs or want to leave the whole process to experienced professionals. Some options can provide more flexibility and tailored services to ensure a successful relocation.
Here are some reasons why you may benefit from exploring U-Haul alternatives:
For Availability and Convenience
Full-service moving companies like Colonial Van Lines provide comprehensive assistance throughout your relocation, handling everything from packing and loading to transportation and unloading.
By entrusting these tasks to experts, you'll have more time to focus on other essential aspects of your move, ensuring a smoother and more stress-free experience.
For Specialized Services
While doing a move yourself may appear cheaper, even a slight mishap can send the budget spiraling. That's why we recommend hiring movers specializing in this kind of service, with insurance to back any mistakes they make.
Companies like American Van Lines have the expertise to handle fragile or valuable belongings. Plus, they usually include insurance in the price, which can give you peace of mind if you're transporting irreplaceable family heirlooms.
For Expertise and Experience
When it comes to a successful move, experience matters. Companies like American Moving Solutions handle almost 650,000 relocations per year. To stay in business, they need to hire professionals with years of expertise in packing, loading, and transporting items safely.
These contractors work with state-of-the-art tools, such as barcode scanners or dollies to carry heavy furniture. This ensures a smooth and efficient relocation, leaving you with the peace of mind that your belongings are in capable hands.
U-Haul Alternatives: Solutions for Your Moving Needs
The decision between U-Haul and other alternatives hinges on several factors: Budget, time constraints, physical abilities, and personal preferences.
To find a moving company that suits your situation, consider what they will and won't move and carefully weigh the pros and cons. This could help you determine the best fit, and investing time in this decision can eventually pay off.
» Planning to relocate? Make sure you choose a legitimate moving company.