In a Nutshell
Squadhelp is designed for business owners looking to benefit from an innovative crowdsourced approach. This gives users access to a wide range of logo and design ideas for their projects, from creatives all over the world. It is very affordable to use and has very strong user reviews and ratings.
pros
Uses the latest crowdsourcing trends
A growing community of 40,000+ designers
cons
Designer profile isn't always available
No money-back guarantee with basic plan
Squadhelp Compare All
Value for Money
Squadhelp has built a service for business owners looking for professional results, but who may be on a bit of bootstrap budget—all while benefiting from the people power of a global design community. Instead of hiring a branding agency, Squadhelp allows business and brand owners to host competitions for business names, logos, and other business needs. Thousands of creatives across the globe compete with each other and submit their work through the innovative crowdsourcing platform.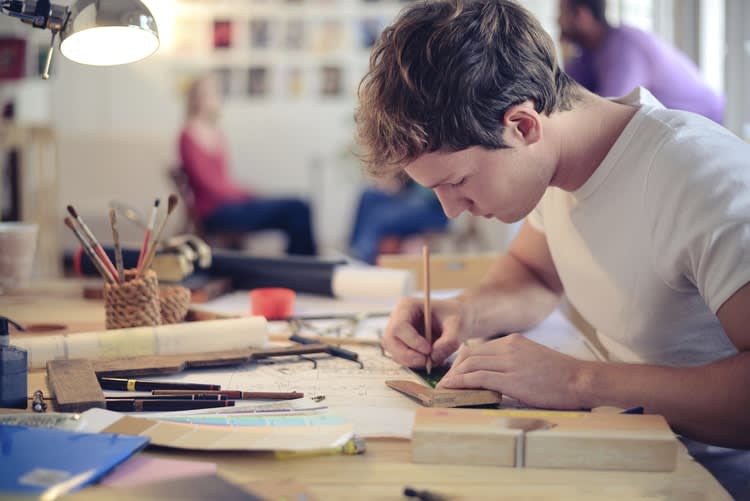 What's more, you only pay for the work you love the most. In fact, pricing starts from a very reasonable $199 for the naming competitions, and logo design competitions that start from $249. You can also select a higher pricing package to attract even more participation and take advantage of additional features. There is also a "Managed" package for $999 that is 100% customized to your needs.
*Prices last updated May 2018
Portfolio/Experience
Crowdsourcing the new trend in working, especially in the design industry, and it's abundantly clear from the sheer number of glowing testimonials and the Shopper Approved rating of 4.9/5, that it's a system that really works. And because Squadhelp isn't automated like many other logo websites, it maintains the individuality and uniqueness of the designs you receive.
Plus, you still get that feeling that this is a bespoke service, because people all over the world are responding to your brief, with ideas flowing through all the time for you to look at. The one downside is that there are no full biographies of each individual designer. This would be almost impossible, given the 40,000 strong community, but a few examples of the kinds of people working on the designs in the community would be useful, and give a picture of the kind of experience that's brought to your project.
Contract Terms
Although there isn't a single page where all the contract information is laid out in one place; you can quickly find out all the information you need on the help and customer services pages in the support section, and working your way through the process and how it works pages.
As you'd expect, there is a terms and conditions page on the bottom footer, along with tips and guidelines for both individuals and companies, so everyone knows where they stand. The discussion forum is a great place to get help and advice, and to talk with designers and business owners alike who have used Squadhelp.
Customer Service
Squadhelp really understands the needs of both business owners, and the designers who provide ideas for the contests. Everything is clearly laid out clearly, so it's easy to see how the whole process works, what it costs, and what's included.
The explainer video covers everything you'd want to know at the beginning, and there are lots of additional pages throughout the site detailing more information, FAQs, and tips and guides for getting projects completed. If you do get stuck and need a hand, there is round-the-clock support, a chat functionality, and discussion forums so you can potentially get the answer to your query even quicker by speaking to designers or other business owners.
Squadhelp Compare All
Design Process
Everything about the Squadhelp process and experience is simple and straightforward. Thousands of creatives across the globe compete with each other and suggest their ideas. At the end of contest, you select one winner who submitted the best entry. The winner gets paid, and you benefit from the collective wisdom of creatives across the globe.
The site prides itself on being quick, simple and costing a fraction of an agency. The site is warm and welcoming, and it's clearly signposted throughout so you can find all the information you need and get clued up before you get going. There are lots of points around the site to get started when you're ready, with the top section of the main homepage being the most obvious; offering as it does the chance to start your own project, or see examples. This takes you through each stage of the process step-by-step. From naming and detailing what you and your business does, to nailing the brief, and to formally launching the contest to the global community of experienced designers.
Conclusion
While the crowdsourcing trend can seem a little daunting and faceless to begin with, it's miles apart from the wealth of automated logo sites out there; giving business owners the chance to benefit from the experience of thousands of designers all across the globe, and countless of unique, original designs for your brand. It offers world-class customer service and a growing community of over 40,000 and a range of packages that are designed for all budgets. With a design process that's straightforward, inspiring, and fun.