In a Nutshell
Logo Design Guru gathers the expertise of over 150,000 professional designers to compete for logo designs. You can request submissions from designers and send feedback to tweak it until you're satisfied with the results. Logo Design Guru guides you through the process, so that you end up with a crisp new logo that expresses your company's brand.
pros
Unlimited revisions and tweaks within the contest period
Low cost of $100 to start a contest
cons
No live chat option
No info on verification process

LogoDesignGuru Visit Site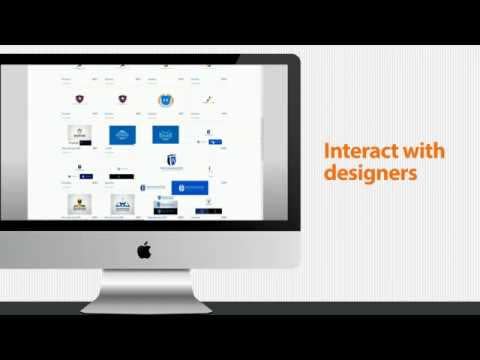 Value for Money
Logo Design Guru presents 4 different options for consumers. You can choose a design package that:
covers a new logo, business stationery, website design, and a brochure;
just a logo and business stationery;
or a new logo and stationery either combined with a business brochure or website design.
You can also buy only the elements you want by choosing Single Services, which includes logo design, website design, brochure or flyers, business cards, avatars, and many more possibilities.
With the design contest approach, users can set the price. Design contests begin at $150, which is great value for a fully designed new logo, but the higher the offer, the more submissions you'll receive. The price is standard for design contests, and Logo Design Guru also has a satisfaction guaranteed offer.
Logo + Stationery + Brochure

Logo + Stationery + Web Design

Logo + Stationery + Complete Web Design + Brochure

*Prices last updated May 2018
Logo Design Guru promises to refund your money if you are not happy with the submissions, and fewer than 30 proposals have been sent. If you receive more than 30 proposals, you're still refunded your money, minus $50 to pay the top designer. This arrangement means that users don't risk much by starting a design contest and can potentially enjoy the perfect logo for a fraction of the cost of using a graphic designer.
Portfolio/Experience
Logo Design Guru hosts over 150,000 designers on its site, which gives you access to millions of years of combined design experience when you start a contest. There is no information available about the designers' qualifications or how experienced they are. With a design contest you receive submissions from numerous designers, so you'll quickly be able to identify the proposals that are the most polished and best suited for your brand.
There is a revolving portfolio on the homepage that instantly sparks inspiration and excitement about future logo designs. Logo Design Guru also has a portfolio section which is easy to find and displays hundreds of beautiful, finished projects. You can sort the portfolio by logo design (i.e., logo only, stationery, website branding, etc.) or by industry, to see what kind of choices the competitors have made.
Contract Terms
Logo Design Guru is upfront about its terms of services, fees, and charges, as well as all other terms and conditions. You can get all of the necessary information from the FAQs page, with more detail on its easily-accessible terms and conditions page.
Logo Design Guru offers to refund any contest fee if you're not satisfied with the results, as long as you didn't initially offer a guaranteed contest. The terms of the refund are clear and simple to understand.
Customer Service
Logo Design Guru shares a selection of positive reviews on its homepage, and visiting the independent review site brought up only happy customers. Since you'll be working remotely with the designers, it's important to know that previous customers found the designers to be responsive and quick to reply to their feedback.
The FAQs are easy to find, extensive and well-explained, answering most of your questions straight away. If you need more support, you can reach Logo Design Guru by opening an email ticket, using live chat, or by phone. Telephone support is open during working hours only, 6 days a week.

LogoDesignGuru Visit Site
Design Process
When designing a logo using Logo Design Guru, users set the amount of money to offer for the winning design and post a creative brief which lays out the company's mission and describes the brand. Contests usually run for 7 or 10 days, but for an extra fee, you can shorten the submission time or add to it, depending on how much of a hurry you're in.
During the contest time, users receive submissions from numerous designers. This gives you a huge choice from which to select a brand-new logo. Most contests get at least 30 proposals, and the average number is 80. During this time you'll send feedback to the designers who replied so that they can tailor their proposal to your vision. You can ask for an unlimited number of revisions during this part of the contest, but once the time period has elapsed, you'll have to choose a winning design. You can take another 7 days to make your final decision or ask for an extension if you need more time. Once you've chosen your final logo, there are no more revisions, although if do you need revisions to your final design you can ask Logo Design Guru to do them for an extra charge.
Conclusion
The huge number of designers and flexible terms to the design contest make Logo Design Guru stand out compared to other similar logo design services. The good communication between designer and customer and clear FAQs make for realistic expectations. By using Logo Design Guru's design contest approach, businesses can get a new logo or entire branding overhaul for much less than a graphic designer would offer.