In a Nutshell
99designs offers top-of-the-line, professional logo designs. It has made the whole design process super easy to understand with clear and colorful step-by-step explanations and illustrations on how things work. 99designs also includes plenty of positive reviews and customer feedback on its site.
pros
Professional, high-quality logo designs
100% satisfaction guarantee
cons
Premium services are costly
Difficult to provide personal input on design

99 designs Visit Site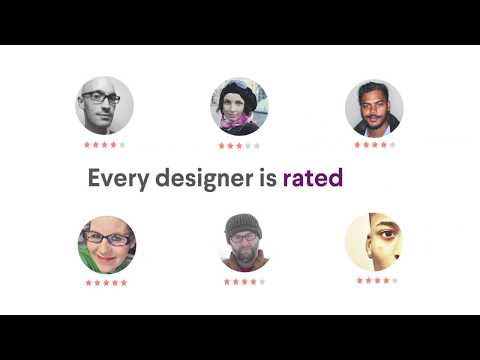 Value for Money
99designs may be a little bit more expensive than some of the other logo design services on the market at the moment. But one look at the website makes it obvious that it produces professional and memorable logo concepts that are well worth the hefty price tag.
There are several price packages available; each package has various features and benefits, and all include a 100% money-back guarantee and full copyright ownership. All design and commission fees are also included in the price.
*Prices last updated February 2020
Portfolio/Experience
99designs has an impressive professional portfolio, jam-packed with high-quality logo designs to suit the full range of businesses and services across all sectors and industries. There are thousands of designers available in more than 90 design skill sets. All of this has been verified by past users, with high-rated customer testimonials of both the talent pool and final results.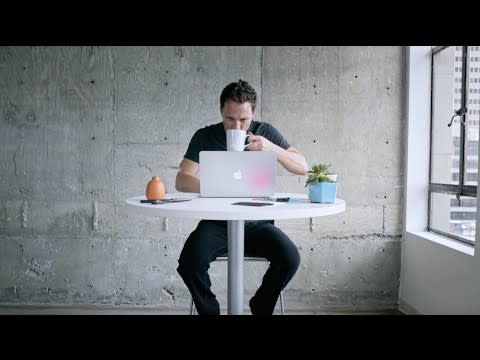 Contract Terms
Although there isn't a direct link to a contract on the site, customers will receive an outline of terms before the creative process begins. You're always guaranteed 100% of your money back if you're not happy, whichever package you choose, be it the budget Bronze, or high-end Platinum. All packages also include full copyright ownership, and all designer fees and commission are included in the price of each package.
Customer Service
99designs has generally positive reviews online. It also has a great customer service FAQ section and searchable knowledge database, making it simple to find the help and support you need. If however you can't easily find what you're looking for, then there is a support line for different regions, too, along with a ticket-based support system, with a promise to respond to all queries within 24 hours.

99 designs Visit Site
Design Process
99designs offers potential customers a step-by-step guide to the design process, complete with engaging images that showcase past work and answers to the most frequently asked questions. It also offers to put you in touch with a designer who can explain the process to you over the phone. It's reassuring to know that you could have everything completed from start to finish in just 7 days if your project is time-critical.
Conclusion
99designs offers high-end, professional logo design services that tend to cost a bit more than the average logo design. To help compensate, it provides a gallery of high-quality logo-designs and boasts experts in 90+ design skill sets. Reviews are generally positive and many customers especially like the easy-to-understand design process.