Fiverr Pro: Next Level Service Providers
With the advent of the internet, people from all different backgrounds with expertise in anything and everything can now leverage the unprecedented level of interconnectedness offered by the internet, and capitalize on their unique skills. Enter Fiverr, the world's largest online marketplace offering tasks and services.

Fiverr Visit Site
Master of the Gig Economy
Jobs on Fiverr start at just $5, as the name suggests, and can go as high as $10,000, though the average gig is somewhere between $5 and $500. Fiverr is an excellent resource to get tasks done, offering gigs that range from voiceovers, to being someone's personal assistant for a day. The majority of the jobs, however, lie in the design and graphics categories.
Sellers sign up for free and offer their expertise in whatever areas they are skilled in; be it acting, design, accounting or anything else. Buyers go onto the site, search and browse through gigs, packages and sellers, and after deciding on the best one, order a gig package. After picking a package, the buyer and seller can then discuss the project further, from specific project goals to details about colors, look, feel and tone. Only after the project is completed and the buyer is satisfied do they go ahead and make the payment to the seller, which Fiverr ensures is a seamless process.
The platform has experienced tremendous success; but many buyers faced the same problem — the quality of work they were receiving wasn't proving to be high enough, as the service providers are mostly self-taught freelancers. Fiverr executives took notice, saw an opportunity, and launched Fiverr Pro.
What Does Fiverr Pro Offer?
Created to meet the needs of serious business buyers, Fiverr Pro offers the highest level of professional services backed by high-level providers. It hand-picks and vets providers, so you can be sure that you're receiving services from the best out there.
Anyone that wants to can apply to become a pro seller, but not everyone makes the grade. Fiverr does its due diligence to ensure that sellers are qualified enough to be pro, by requesting information on previous projects, past clients, educational experience, and more. Only if the prospective seller meets these standards, does Fiverr approve them to offer pro services, and they can offer both pro and normal gigs simultaneously. If the seller is approved, they receive a badge on their profile, letting everyone know that they're a step up from average and making it easy for people who may only be interested in pro gigs to find them.
Currently, pro offers services for 4 main categories — graphics and design, which offers services in logo design; writing and translation, which offers services in article & blog post writing; video and animation, where you can have whiteboard and explainer videos made; and digital marketing, which offers advice and assistance from social media marketing experts. The company also has plans to add additional categories and subcategories in the future. Though it doesn't mention which, we can assume added categories will be similar to those currently offered, such as chatbots that are under the category of programming and tech, and branding services, under the business category. In addition to vetted and trustworthy sellers and a growing list of categories, using pro ensures you receive a VIP experience. The same support that Fiverr is known for is offered, and more, ensuring a smooth transaction and creative experience from beginning to end. Fiverr states on its pro website that if you purchase a pro service, you'll receive better than average customer support, success managers who are with you throughout every step of the process making sure the project is successful, and, if needed, Fiverr will step in to resolve any issues that might come up between buyers and sellers.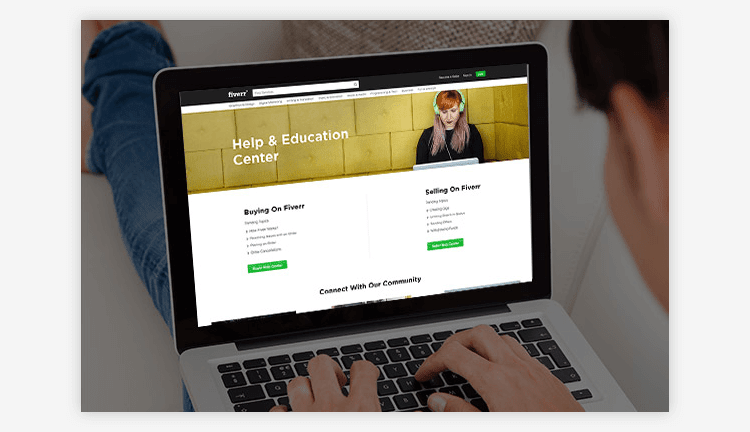 Designing a Logo With Fiverr Pro
Buyers that use pro gigs get the assurance that they're working with vetted professionals who've "been there and done that" at the highest level. This benefit is highlighted on its website where it displays its pro logo design option.
When purchasing a logo design gig from a pro seller, you have access to top-notch creators, designers and sellers who have worked with some of the best brands and most recognized personalities in the world, including Sony Music, Adobe, Social Native and Serena Williams. Getting a brand new logo is easy. You just choose your prefered design style—this can be anything from florals and pastels to heavy metal and steampunk design—then you will be prompted to select your budget, which ranges from $5-$100 and up, and then lastly, you'll be asked to select your time frame—when you need your new logo ready. The amount of time could be up to 3 days, up to 7 days or no time limit. After inputting all of the relevant information, the site will display relevant gigs that fit within your specific criteria, which you can look through and choose from. Pro logo designers have refined their craft to an art and have the experience to back it up, making the more expensive gig prices worth the money, almost every time.
Pricing Model
Fiverr uses a pretty standard pricing model used by many marketplace/ecommerce platforms. When a seller signs up to sell on Fiverr—either the regular or pro service—they are informed that they will be charged a 20% referral fee off the top of their price. So let's say a logo designer charges $100 for a logo gig, after you pay the amount, the seller will receive $80. Though the system may not seem fair to sellers at first, the fact that Fiverr gives them a platform to display their talents, promote their work and get new business, it is definitely worth the percentage Fiverr takes.
Fiverr pro pricing works exactly the same way. There are no additional fees for selling pro gigs, just the twenty percent from the standard pricing model. That being said, pro gigs are usually more expensive, as sellers are aware of the fact that they're vetted and can earn more for having the pro badge on their profile.
There's a Gig for That
The world has evolved and people are unlocking hidden value everywhere, whether it be with their cars and ride-sharing services, their homes with Airbnb, or their time and acquired skills. Other gig economy sites include Upwork and Freelancer, but these sites are primarily for larger more "project" type work. Fiverr is far from the only service connecting freelancers to potential clients, but it does take the gig economy a step further than most with its pro level.
It's the only service that verifies its sellers to such a high degree, which is to ensure that only top talent with real experience make it to pro status. A premium experience doesn't just mean a great final product, it means great communication during the project, prior experience to add meaningful feedback when necessary and the vision to give the buyer a great final product. Pro is more than just contracting out a simple job, it's engaging professional talent to fulfill the limits of your imagination — this is where Fiverr pro really shines.

Fiverr Visit Site