With so many different internet service providers vying for your business, how do you choose between them? We've put together this 10-step guide on how to switch internet providers by considering your needs, evaluating the various options available to you, and checking the finer details of the contracts on offer.
1. Determine what you want out of your internet service
Why are you considering changing your internet service provider? Are you looking for a cheaper price, improved reliability, better customer service, or faster speeds for streaming media and online gaming?
Casual browsing and social media use doesn't require very fast internet speeds. You could choose a cheaper internet service plan offering speeds of, say, 25Mbps. If instead you're planning on streaming HD video from services like Netflix or YouTube, it's safer to choose a service with speeds of around 50-100Mbps at a minimum.
Another thing to consider is how many devices you'll be using concurrently. If you have a family that might want to stream 3 HD videos at the same time, for instance, you'll need an internet service that can supply 3 times faster—around 150-200 Mbps.
2. Discuss the situation with your current internet service provider
Most internet service providers have a cancellation policy where you'll pay an early termination fee if you cancel your service before the end of your term commitment. AT&T Internet, for example, has a prorated early termination fee, meaning the cancellation fee you pay will be lower the longer you've stuck with the contract.
Though rare these days, some people also have their email address handled by their internet service provider. In this case, if you change providers, you'll need to make arrangements to have your emails forwarded to a new address or advise all your important contacts that you'll be changing your email address.
It's worth discussing your plan to change to another provider with your current service. In a bid to keep you on board, they may offer you a discount or let you change to another plan that better suits your needs.
3. Research the internet options available in your area
Internet service providers only deliver services to specific areas, so you'll need to research the providers available to you.
Verizon 5G, for example, is a highly rated fiber-optic service with great speeds, but it's only available in 10 states. Xfinity, on the other hand, is available in 40 states and has lots of plans to choose from.
In urban areas, you should be able to get fiber-optic internet, which can offer speeds of up to 1Gbps, significantly faster than the United States' average download speed of 146Mbps. Cable internet is more ubiquitous, but although it can sometimes offer comparable download speeds to fiber-optic, its upload speeds are usually slower.
More rural areas may be stuck with DSL, which offers speeds of around 10Mbps on average, and very remote areas can only get satellite internet. While relatively fast, satellite internet has high latency, making it a poor choice for online gamers.
4. Consider the customer service and reputation of providers
The cheapest deal isn't always the best choice, especially when it comes to internet service. It's worth paying a few bucks more for reliable service and a customer service support team you'll actually be able to get in touch with.
It's important to find a trustworthy internet provider. The American Customer Satisfaction Index (ACSI) is a good place to start when looking for the general sentiment customers have toward providers. This group measures and ranks U.S. customer satisfaction by internet service provider.
5. Think about other ways to reduce the cost of your service
Providers often have enticing introductory offers. Double-check how long the offer will last and calculate whether you'll really be saving money in the long run.
Some companies often offer deals if you transfer to their service from another provider. This can help offset any early termination fees your current provider might force you to pay. Some providers will buy out your early termination fee entirely.
Another way to lower costs is to get a plan that bundles internet with other services, such as cable TV and phone. There are often great discounts for getting all these services together from one provider, but make sure they're additional services you'll actually use.
6. Choose installation options
Depending on the internet service provider, you may have a few installation options. You can have the system installed by a professional, possibly for an additional fee. Or you can install the system yourself, which often amounts to simply plugging it in and setting a WiFi password. Sometimes, you can even use your existing equipment, saving you even more money.
Professional installation, while it may mean an installation fee, can be particularly useful if you're not so tech-savvy. A technician will set up your system for you, perform speed tests to ensure everything is functioning as intended, and answer any of your questions regarding how your new internet service works.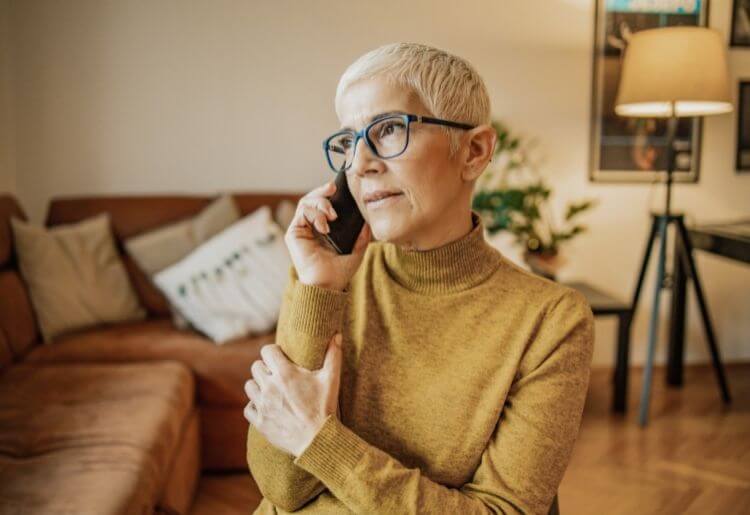 7. Negotiate further or walk away
It's worth noting that you can save more money on your internet service by negotiating with providers. The prices published on their websites aren't set in stone, and providers constantly tweak their offerings to entice new customers like you. Once you've signed up, though, you're locked into a contract, possibly for multiple years.
Discuss the service with a representative to see if you can get a discount for moving from your existing provider. Tell them about your needs and let them guide you to the plan they think is best suited to you. You have all the power here. You're free to walk away without taking another contract, and you can often get a better deal by playing hardball.
Besides getting a better price on your internet service, this process allows you to gauge the quality of the customer service you can expect to receive from each provider.
8. Read the contract fine print
After finally getting a contract for your new internet service, it's tempting to just sign it, especially if you have a lot of other things on your plate.
Read the fine print of your contract before you sign it! Internet service providers can put some nasty surprises in there, such as additional installation costs, limitations on how you can use the service, and high fees for canceling your contract early. You may find there's a clause in the contract that will ultimately make you change your mind about choosing the provider.
9. Test your new internet connection
Once your internet connection is installed, it's time to test it. You can simply play a few HD videos on YouTube for a basic test, but it's also good to run a few speed tests, such as those available at speedtest.net and fast.com. This will give you a better idea of whether your new internet connection is working at the speeds advertised.
Internet connection speeds vary, and you're unlikely to get speeds as fast as internet service providers advertise unless you have perfect conditions. However, it's during the initial few days that you're best positioned to back out of your new service contract if you're unhappy with the speeds or the service. After any money-back guarantee period has expired, you'll be locked into the contract you signed.
10. Return your old internet equipment
Once your new internet connection is up and running and you're completely happy, you can cancel your old service contract. It's best to wait until your new connection is up and running perfectly first, so you're never without an internet connection.
Sometimes, you'll need to return the equipment supplied by your old internet service provider, such as a wireless router or modem. Remember to do this promptly to avoid any fees.
Conclusion
In our guide on how to switch internet providers, we took a step-by-step approach. Determine what you want from your internet service. Do you want the cheapest option available, or are faster speeds important to you?
Discuss the situation with your current ISP to see if they can offer you a better deal, whether there's a termination fee, and whether you need to return your old equipment. Evaluate a new internet service provider based on their reputation and customer service, while checking all the fine print of the new contract.
Choosing to switch broadband providers may seem like a hassle, but it can result in faster speeds and a lower monthly cost if you do your research.