Research by the Solar Energy Industries Association notes that 50% of all new electricity-generating capacity added to the US grid in 2022 was solar. This popularity is understandable since solar panels help us make adjustments for climate change through cost-saving renewable energy.
Although it may seem complex, installing solar panels and a battery system can be easy once you know what to look for. So, here are 10 tips for buying solar panels and a battery system for your home.
» Want to protect your home? See our top picks for the best home warranty companies.
1. Look at Your Energy Needs
Firstly, evaluate your current electricity usage, address any existing electrical problems, and carefully assess your future energy needs. For example, during the hotter months, your electricity usage may increase significantly due to the frequent use of air conditioning units.
This estimation will determine the number of solar panels and the capacity of the battery system you'll need.
2. Research Different Solar Panel Types
There are three main types of solar panels available on the market:
Monocrystalline solar panels — the most efficient but typically more expensive
Polycrystalline solar panels — less efficient but more affordable
Thin-film solar panels — the least efficient but the most flexible
Each type has pros and cons, so it's important to research and compare them to find the one that best suits your needs.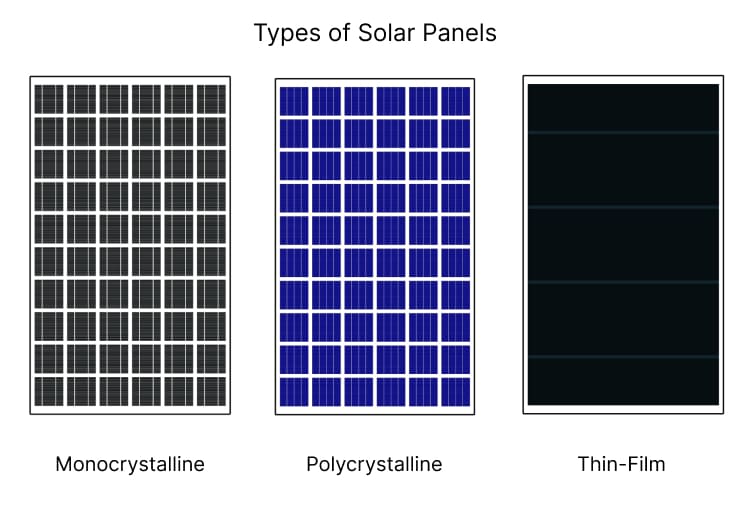 3. Pick Efficient Solar Panels
Solar panel efficiency is measured by its ability to convert sunlight into electricity. The higher the efficiency, the more electricity the panel will be able to produce.
A National Renewable Energy Laboratory study found that this efficiency can range from 13-47.6%. Of course, this depends on the weather, where you live, and the panels' material.
» Here are 10 things in your home you didn't know were fire hazards.
4. Determine How Much Sunlight and Energy You'll Get
See how much electricity other homes in the area are generating with solar panels. You can usually get a good indication by searching the type of home you have and the state you live in. You can then use solar panel cost calculators to figure out how much can be saved on energy bills.
Certain regions will get more sunlight than others, making solar panels an obvious choice. For others, you may need to weigh the total cost of solar panel installation against the amount of energy it'll produce to ensure it's worth it.
5. Apply for Government Tax Incentives
There is a federal tax credit of 30% for having installed or installing solar photovoltaic (PV) systems between 2017 to 2034. Some states, including Minnesota, California, and Texas, offer high tax credits and rebates for installing solar panels.
It's useful to know exactly how much you'll save with government incentives to help offset the cost of buying and installing solar panels. You can then see how much you've saved after tax credits are applied and check what you'll have to pay in total.
6. Get a Battery System
A backup battery system can ensure that you have a reliable source of electricity in case of power outages. It stores the excess energy produced by the solar panels, so you can use it even if there's no sunshine.
While renewable solar energy will usually power your battery system, you can also use electricity from the grid if you want to.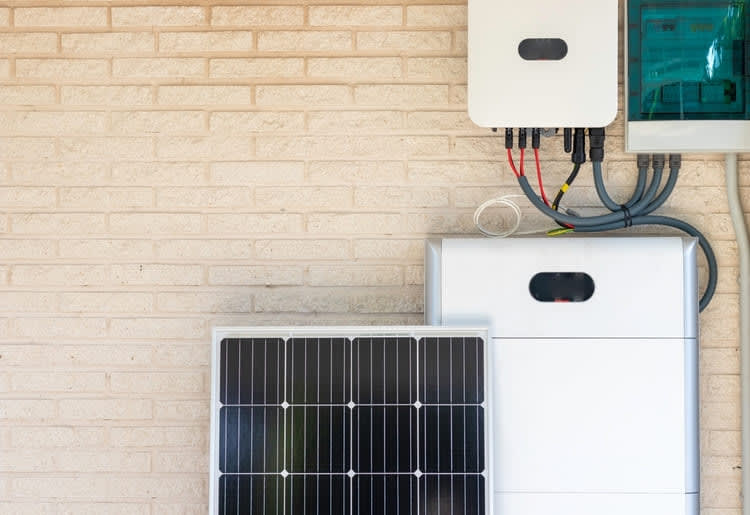 7. Consider Solar Panels With Smart Monitoring
Smart monitoring technology allows you to track the performance of your solar panels and battery system in real time and make adjustments as needed. This can help you optimize the efficiency of your solar panels.
You'll also be alerted of predictive maintenance so you can tend to the panels before any costly breakages occur.
» Buying a new home? Make sure to master these home maintenance skills.
8. Choose a Reputable Energy Company
Before any purchases, you need to make sure the energy provider has demonstrated industry experience and produces high-quality solar panels. To check a company's track record, you can use services like Solar Reviews for expert insight into solar companies' rates and previous work.
Buying from a reputable provider means you'll likely get a warranty, a professional to install the solar panels for you, and free or low-cost repairs if there are any issues.
9. Hire a Professional for the Installation
If an installation is not included in the price, hire a professional. The person installing your solar panels should have the necessary qualifications awarded to them by the North American Board of Certified Energy Practitioners (NABCEP).
Some questions to ask when hiring:
Is the installer licensed, bonded, and insured for residential installations?
Will any subcontractors work on the installation, and are their credentials verified?
10. Check the Warranty
Aside from ensuring you have a home warranty to protect your household appliances and systems, checking the warranties on any solar panels or battery systems you're considering is essential. Solar panels are a big investment, so you need to have protection in place if the panels stop working or become faulty.
Most solar companies will give warranties on solar panels for about 20 years. And warranties on battery systems are usually for 5 to 10 years.
Solar Panels Are an Excellent Investment
Not only are solar panels a step forward in reducing greenhouse gas emissions, but they can also be a long-term solution to help optimize your energy usage and increase your home's value.
So, if you decide to go the solar route, reputable home warranty providers such as American Home Shield or Select Home Warranty are worthy options to help protect you from unexpected faults.
» These are the basics of home warranties vs. home insurance.