You'd be amazed at how much could go wrong with buying a new house—even when it's brand new. Luckily, getting a home warranty plan can offset what you lack in knowledge and time. So, in this article, we'll share ten reasons why first-time buyers need a home warranty.
» Need help choosing your first home warranty company? Check out our top picks for the best home warranty companies.
1. Home Warranties Protect Your New Investment
Whether you just purchased a condo, a townhome, or a single-family house, your home has systems and appliances that can be expensive to repair or replace. A home warranty can help you minimize those first-year costs and help retain the value of your home.
But first, what is a home warranty?
According to the Federal Trade Commission (FTC), a home warranty is actually a "home service contract." It basically ensures coverage for the majority of costs for system and appliance repairs. This can then help prevent secondary damage that could devalue your home.
2. Home Warranties Act as a Good Transition From Renting
The convenience of renting is that when things go wrong, you can make a quick phone call to the landlord or property manager, and they take care of it.
But when you own a home, you're the landlord. You're responsible for coordinating repairs and paying the trades. With 34% of home buyers in 2021 doing it for the first time, it can be difficult to know exactly what to do. The good news is that a home warranty company will have a strong network of local trade professionals you can use anytime you need assistance.
» Want to pre-empt repairs as a first-time homeowner? Find out what to expect in your first year with these home maintenance tips.
3. Home Warranties Lower Your Financial Risk
It's important to understand that a home warranty is not home insurance. That said, your home warranty will cover the costs of repairs to your systems and appliances that may be damaged due to wear and tear. When you have a full home warranty, it can cover the costs to repair or even replace certain appliances in your home.
For example, if your water heater explodes months after you buy your home, a home warranty will replace your water heater. Any secondary damage is likely to be covered by your home insurance policy. This minimizes your out-of-pocket costs when disaster strikes.
4. Home Warranties Are Reasonably Priced
You can get a full home warranty for only a few hundred bucks per year. You can also choose from various plan options that allow you to decide what you actually want under warranty. This gives you more control over how much you spend.
So, if you just want an affordable plan that only covers the essentials, you can do that. Or, if you're willing to spend the extra money, you can choose a plan that covers almost everything you need.
» Looking for a reputable home warranty company? Check out First American Home Warranty, a company with 35+ years of experience.
5. Home Warranties Come With a Network of Local Contractors
As a first-time homeowner, it's likely that you've never had to find trade contractors yourself. It can be time-consuming to screen and compare pricing.
With a home warranty, you'll have pre-vetted local contractors that could show up even on the same day something goes wrong. When you have repairs done, you have the perfect opportunity to build connections and know who to call even after your warranty expires.
6. Home Warranties Come With Free Educational Resources
Here's something that's often overlooked—most home warranty companies actually offer free educational resources for homeowners. From blog posts to booklets, they can give you essential tips that most have to find out the hard way. This knowledge helps arm you to know what to look for when your house needs maintenance.
» Need to know what items you can't actually put under warranty? Here are 10 items not covered by a home warranty.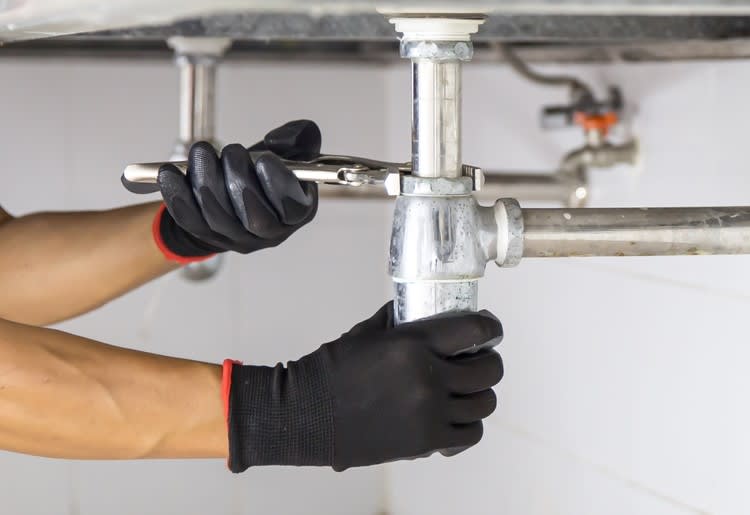 7. Home Warranties Provide Additional Cost Savings Opportunities
Most first-time homeowners don't know that some warranty companies cover the costs of many repairs and replacements resulting from normal wear and tear.
But what if you just want to upgrade? Many home warranties share their "economies of scale" with their customers so that you can find major discounts on a wide variety of home appliances!
8. Home Warranties Come With Optional Add-On Coverages
Home warranties often have multiple plans to choose from, which gives you flexibility and choice. You can often choose from appliance plans, systems plans, or combination plans. In addition, most home warranty companies offer a la carte add-on coverages for specific appliances like spas, wine coolers, and more.
» Want flexibility in your new home warranty? Our review of Liberty Home Guard will tell you everything you need to know.
9. Home Warranties Save You Precious Time
Time is money, and dealing with contractors can cost a lot.
Home warranties handle most of the logistical coordination, and you even get to know exactly what your out-of-pocket expenses are going to be. Just having someone to take the load off makes the few hundred bucks per year worth it!
10. Home Warranties Give You Peace of Mind
The peace of mind that comes with having professionals in your back pocket is invaluable. This is probably the most important reason to consider a home warranty. Despite the annual costs, when push comes to shove, you will never regret having gotten one when things go wrong—and trust me, they do.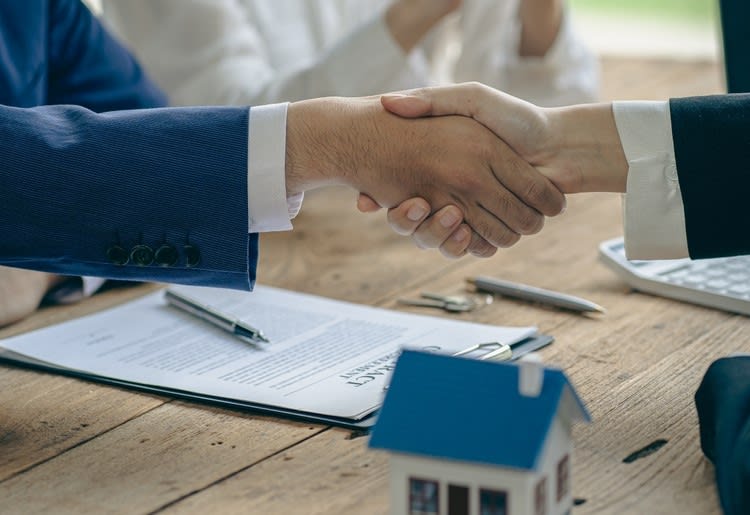 It's More Than Just a Safeguard Against Damages
Home warranties are a huge asset—especially for first-time home buyers. The time and cost savings you'll experience when things go wrong are well worth the cost and peace of mind.
» Want to grow your home investment? Here are 10 things you should and shouldn't do to increase your home's value.