A home warranty ensures that appliances and systems around the home are repaired or replaced as soon as they show signs of failing. This is also true for appliances and systems in mobile homes. With a mobile home warranty, you have peace of mind knowing your most valuable assets are taken care of.
Here are just 10 of the appliances and systems covered by mobile home warranties.
1. Electrical System
An electrical system is made up of all of the switches and wirings that enable the efficient maintenance of power in the home. If you have ever experienced a power outage due to an electrical system malfunction, you will understand how important this system is for every home.
Mobile home warranties cover electrical repairs and replacements to ensure that you aren't left in the dark when there is an unexpected electrical issue in your home.
2. Ductwork
This refers to the ventilation system that circulates air through your home. An example of a duct is your fireplace duct which helps to direct smoke from your fireplace out of your house. This system requires regular maintenance to ensure that it functions efficiently without contaminating your home.
However, it can be pretty expensive to maintain your ductwork regularly. A mobile home warranty plan can help to lift the burden of getting that duct or tube fixed and properly maintained whenever necessary.
3. Heating System
Most homeowners depend on their heating system to stay warm during the winter period. Because this system can be a lifesaver during this time, a Louisiana Cooperative Extensive Service study recommends that it is properly checked and serviced yearly.
Unfortunately, such costs can seem like a tough burden for any homeowner. This is where a warranty plan comes in handy. You can rest assured that your heating system maintenance and repair are covered.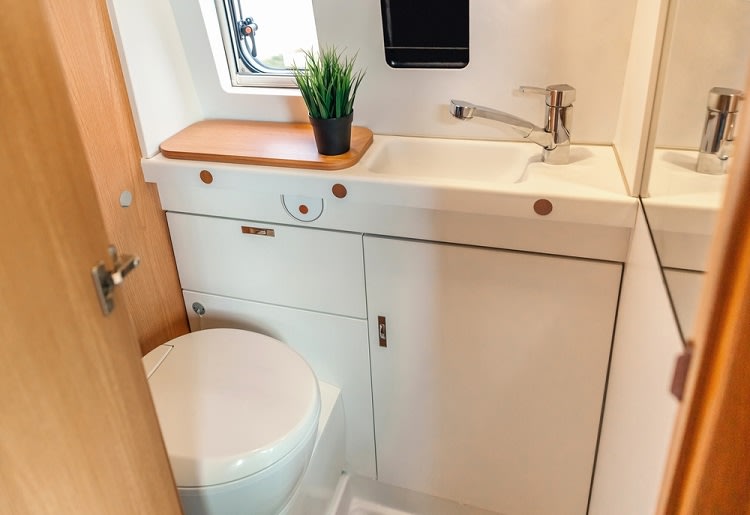 4. Interior Plumbing
Plumbing issues can cause your entire household to come to a standstill. They disrupt your routine and, more importantly, waste water. Even as much as a leaky tap can waste around 180 gallons of water per week.
A mobile warranty can help you get your shower, sink, or toilet fixed as quickly and conveniently as possible so that you can get back to your regular routine.
5. Water Heater
A water heater is an essential home system for many daily activities, such as bathing, cleaning, and cooking.
Water heaters can be expensive to repair or replace. Thankfully, a mobile home warranty can help you deal with any unexpected damage.
6. Air Conditioning
Most mobile homes have a metal exterior, which means they can get very hot in the summer. A functioning air conditioner is essential for keeping your home cool during periods of extreme heat.
Fixing an air conditioning system can be an expensive task, especially without any planning or budgeting. Only the best home warranty cover for HVAC units can guarantee that repairs are done as soon as faults begin to surface. Many of these warranties cover a variety of units, such as central air and heating systems.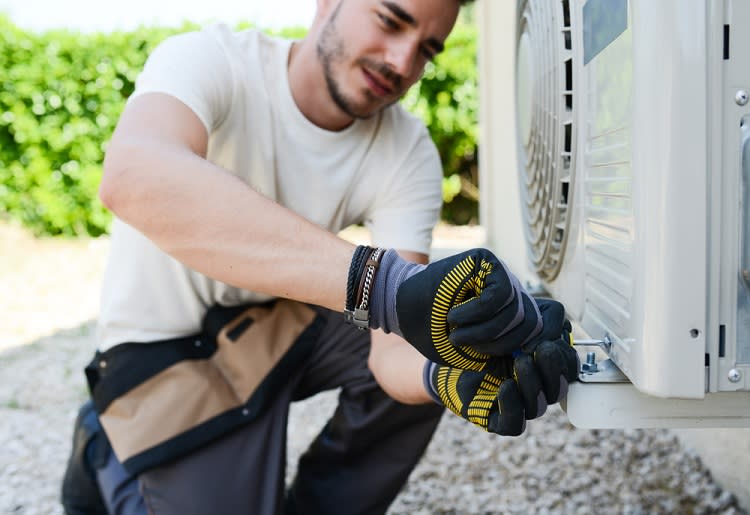 7. Dishwashers
A dishwasher is an essential and indispensable kitchen appliance that makes dish cleaning less time-consuming, improving your quality of life. Besides cleaning and sanitizing your dishes, it also helps to conserve water and energy.
A mobile home warranty would ensure that your dishwasher gets adequate maintenance and repairs to keep it in good shape.
8. Garbage Disposal
From reducing the need for trash bags to providing a quick way to get rid of food waste, the benefits of a garbage disposal are endless. Mobile home warranties that offer garbage disposal coverage would cover the repair and replacement of all garbage disposal components in the event of an unpredicted breakdown.
9. Ceiling Fans
Ceiling fans are a popular option with certain mobile homeowners who may find purchasing an air conditioner too expensive. Ensuring that your home warranty covers your ceiling fan makes for an easy repair when you notice any issues. Nobody would want to go through the heat of the summer without a ceiling fan to cool off.
10. Refrigerator
Refrigerators are the heart of the kitchen. The vital role they play in your home makes an unexpected fridge failure extremely inconvenient, which is why you need a home warranty.
Once your refrigerator's manufacturer's warranty has expired, only a mobile home warranty can provide comprehensive coverage for any issues you may encounter.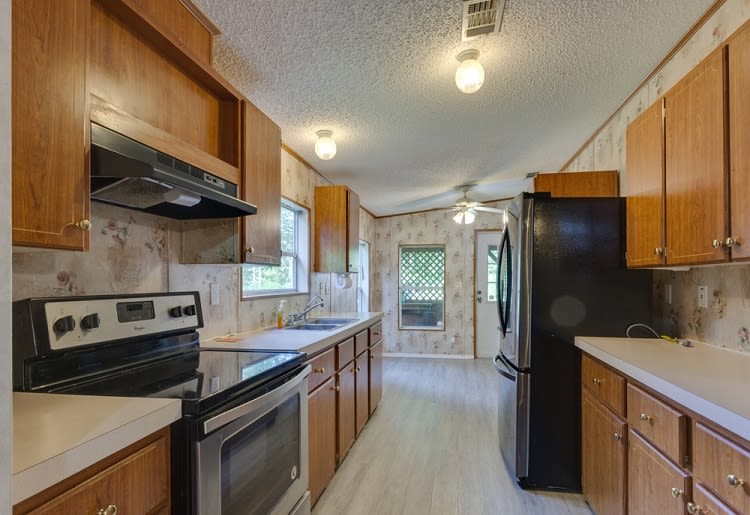 Final Thoughts
With a mobile home warranty, you won't be caught off-guard by unexpected, potentially expensive issues. Mobile home warranties provided by reputable companies like First American Home Warranty and Select Home Warranty provide comprehensive coverage for your essential appliances and systems, saving you time and money.