With the fallout from the COVID-19 crisis affecting all areas of business, it's more important than ever to make sure your Ecommerce store is in top shape. As consumers get used to buying online, the holiday season is expected to see record numbers using Ecommerce sites to carry out their holiday shopping.
Is your ecommerce store all ready for the holiday shopping explosion? Check out these handy tips for getting your online store holiday-ready for maximum gains.
Holiday Prep Tip #1: Know What You're Preparing For
It's hard to prepare for something if you don't know what you're preparing for! The holiday season is a several-month long process that includes the early birds who want to get their shopping in before the crowds to the last-minute shoppers who only wake up a few hours before the bell rings.
Obviously, the big ones to focus on are Thanksgiving, Black Friday, Cyber Monday, and Christmas. You'll see the largest sales generated around these holidays, and many ecommerce sites report that they earn more in this season than they do the entire rest of the year combined.
But there are other holidays around this time of year you may want to consider. You may want to think about Diwali, Quanza, or Hanukkah, depending on your location, demographics, and merchandise. You won't be able to cater to everyone, but if you can reach more target audiences, you'll increase your sales exponentially.
Holiday Prep Tip #2: Have the Best Ecommerce Provider
Are you happy with your ecommerce platform? If not, then it may be time for a change. Particularly during the holidays, you want to have a platform that is responsive, easy to work with, and feature-laden for you and your customers. Some of the best platforms include BigCommerce, Shopify, Weebly, and Volusion, but there are other good ones out there. Just make sure your ecommerce provider is giving you what you need during this busy time of year.
Holiday Prep Tip #3: Have a Plan
Like any business venture, to have a successful holiday season, you need to have a plan. There are several things that your plan should include:
Look at analytics from last year
Which products sold the best? Which calendar days were your busiest? How much inventory should you have in stock? What times of day and also which days of the week were your heaviest traffic times? Which marketing campaigns yielded the best results? Even look at staff analytics to see which employees were the most effective (and have them manning the most important time slots). Use your analytics to make smarter decisions for this year's holiday season.
Know your customers and your products
Understanding your product is essential if you want to market it properly. Know what your product is all about, who it is best for, what benefits it can give, and what is its unique selling point. Then get to know your audience. After all, if you don't know what the people want, you're going to be hard-pressed to give it to them. Analyze your target audience to see what they're searching for and buying. Also, read the news, look at industry reports, and check out your competition to glean this valuable information.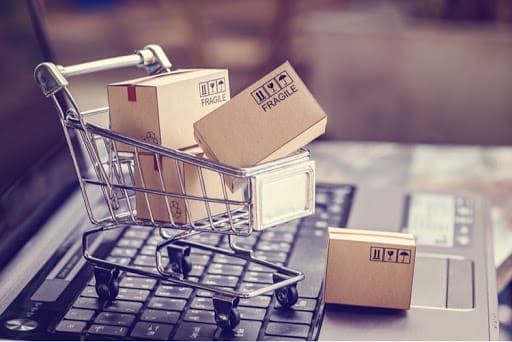 Plan your marketing campaign
Finally, decide how much of a marketing budget you have, what types of advertising you intend to use, and create a marketing calendar. Know when you are launching various campaigns, and set them up so that things are ready to roll when the curtain goes up.
Holiday Prep Tip #4: Be Ready for the Heavier Traffic Load
This is one of the biggest issues ecommerce stores face, and it's the cause of some major losses (read up on Click Frenzy Day, and it's abysmal crash, if you don't know what we're talking about). With so many people visiting your site simultaneously, you need to ensure that your server can handle that kind of traffic load.
Holiday Prep Tip #5: Consider Free Shipping
Whether you should offer free shipping is a big consideration for most ecommerce stores. On the one hand, it is an out of pocket expense that you need to put up. On the other hand, you are likely to make it back with the increased sales revenue you generate from having a better offer. Plus, you should take into consideration the fact that most other online stores are offering free shipping, so shoppers are less willing to pay shipping costs during the holidays because they can simply go somewhere else and get the same or similar products without the shipping fees.
Holiday Prep Tip #6: Be Mobile-Ready
According to the latest numbers, online shoppers are using mobile devices to complete their orders 61% of the time. That should tell you a lot about who and how to target your customers. Today, people want to be able to make purchases quickly and easily from their mobile devices, so make sure your ecommerce store can accommodate this. Update any payment processors, make sure your design and UX is mobile friendly, and keep your product pages easy to scroll through.
And if by any chance your site is not mobile-ready, don't waste time and pick website builder that is mobile friendly.
Holiday Prep Tip #7: Have Convenient Payment Methods
One of the primary reasons that people shop online is for the convenience factor. It's fast, easy, and right there. Make sure your customers are able to easily pay for their purchases by updating and having user-friendly payment methods available. This may include signing up for a more advanced payment processing service or upgrading your shopping cart. Whatever your ecommerce store needs to do, make sure your customers can buy what they want the way they want to. Popular new payment methods include:
Regular credit or debit cards
Mobile payments
EMV chip credit cards
NFC cards
Echecks
Ewallets
Make sure your system is able to process all of these various types of payments, so your customers don't walk away disappointed.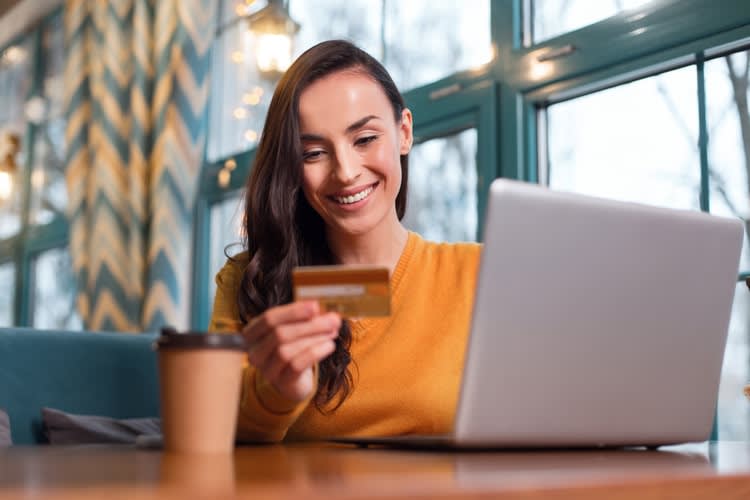 Holiday Prep Tip #8: Make Things Self-Service
With so many sales coming in at such a rapid speed, a lot of the pressure falls onto the customer service staff. People want to know details about the products being sold, have questions about sales being offered, and need to know when their orders are going to arrive. Free up some of the pressure on your customer support staff by making the process as self-service-ready as possible. Let customers answer their own questions by providing clear and easy to access information. Have an informative FAQ section, make sure you update all policy changes, and offer how-to guides if this is appropriate for your product or market.
Holiday Prep Tip #9: Highlight Top Sellers
Your website's homepage is prime real estate. It's usually a page that most people will see first, so make those first impressions count. Highlight some of your top-selling products front and center where people are most likely to see them. You can also send out advertisements and email campaigns centered around these items if that is part of your marketing campaign.
Holiday Prep Tip #10: Maintain Marketing on Social Media
Today, everyone is on social media. In fact, according to research, the average American spends roughly 2.5 hours per day on social media, so you had better be around if you want customers to notice your brand. Make sure you are advertising on social media platforms, specifically where your customer base hangs out most. Use ads on Facebook, Twitter, Instagram, Pinterest, Snapchat, or other platforms to grow sales, get customer-generated content, and target your clients where they're hanging out all the time anyway.
Make This a Happy Holiday Season for Everyone
Online is the shopping choice of preference for millions of shoppers. Check that your ecommerce store is holiday-ready, so you can maximize your profits and make this a festive holiday season for everyone.