In a Nutshell
Shopify offers simple and fully-customizable website design with full social media integration and 100+ design templates. Users can take advantage of rock-solid hosting and security to set up their online store.
pros
Hundreds of design templates
70+ payment gateways
cons
Add-ons can be expensive
Software not very innovative

Shopify Visit Site
Customization
Shopify is easy to use and its editor includes a variety of customization options to ensure that you're not left with a boring online store. This is where Shopify's attention to detail really shines. With over 70+ professional themes available, Shopify has ensured that every single customer gets exactly what they're looking for. Keep in mind: while there are plenty of free themes available, there are a few paid themes.
Now when it comes to customization, you're generally given two options: templates or access to the code. Fortunately for you, Shopify went ahead and decided to offer full customization for both methods.
If you'd rather stay away from anything to do with coding, your online store will still have that professional, sleek feel. That being said, if you're looking to edit the HTML and CSS of your online store, Shopify provides you with full access. No matter what you choose, Shopify has some of the most visually impressive website designs on the market.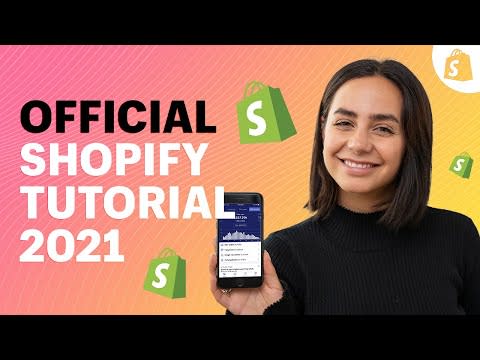 Keep in mind that any customization, even by the code, is for visual design only. Like other major Ecommerce platforms Shopify does not allow you to edit source code to change the functionality of the shopping cart.
Pricing
Sign up for a free trial and enjoy 3 months of Shopify for $1/month on select plans or get started with one of 3 intriguing packages from Shopify. Additionally, business owners can check out Shopify Plus for enterprise-grade solutions or Shopify Lite to interact with customers on social media sites like Facebook.
*Prices last updated January 2021
Payment Processing
When you consider that simplicity is one of the major selling points of Shopify as an Ecommerce site builder, it's no surprise how much emphasis was put on integration. This is particularly noticeable when it comes to the payment options that Shopify offers.
For starters, your online store will instantly be compatible with more than 100 external payment gateways. From Paypal to Stripe, Shopify makes it easy to accept payment from just about anywhere in the world.
Where Shopify really starts to pull ahead of the pack is with its social media Ecommerce integration. By allowing you to sell directly from your Facebook, Twitter and Pinterest pages, Shopify has made it easier than ever before for your customers to purchase from you.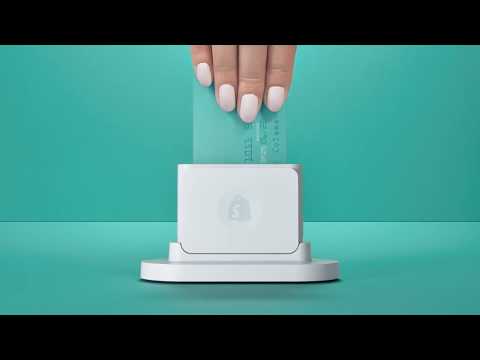 SEO Tools
Speaking of the importance of social media, the importance of digital marketing is something that can't be stressed enough, especially if you're a first time Ecommerce retailer. There's no denying that Search Engine Optimization (SEO) is a critical component of your site's visibility on search engines like Google and Yahoo. Realizing the importance of having a holistic approach, Shopify made sure to provide support for the most effective SEO practices.
Customizable H1, title, and meta tags are all supported by Shopify's site-building software. Beyond that, Shopify has incorporated SEO-friendly product reviews into its platform.
There's not much beyond that basic functionality with Shopify's native SEO tools. However, there is an extensive app marketplace where you may be able to add SEO specific apps to your store to help improve your organic search visibility.
Secure Hosting
This might be the most impressive aspect of Shopify's site building software. A beautifully-designed website may be valuable, but a store that provides you with peace of mind is truly priceless.
Forget about the fact that hosting protects both your business and your customers from cyber attacks. The main concern that small businesses have when it comes to their Ecommerce store is experiencing downtime and tarnishing their brand. When you consider that a spotless reputation can be ruined by a website crashing on Black Friday, it's no wonder that retailers are looking for guarantees.
While Shopify doesn't pretend to be perfect, it has gotten pretty close. Historically, Shopify has had 99.99% uptime. Your Shopify plan also comes with daily backups of all your information, a secure socket layer (SSL) certificate to keep your customers' information safe and completely unlimited bandwidth.
Customer Support Services
Aside from having 24/7 monitoring for downtime, Shopify understands that problems can arise at any time. Shopify has a dedicated support team that's available 24/7, by phone, email or live chat.
For problems that are less urgent or if you're just curious about something, Shopify has tutorials, user guides, e-books, webinars and plenty more. No matter what your problem, Shopify seems ready and willing to help you push through it.

Shopify Visit Site
Scalability
Shopify is designed for Ecommerce experts and beginners alike - making it perfect for scalability. Its fully-customizable online stores are ready to be adjusted as you require and your business grows. You never have to worry about changing to a new Ecommerce platform as you can access unlimited bandwidth, and you can import or export product data in a click. There's no limit on the number of products you can sell with unlimited product inventory and unlimited customer data ensures you profit from every interaction in your online store.
Conclusion
Shopify has received glowing recommendations from the Ecommerce world, and it's easy to see why. Behind the scenes, Shopify is an efficient, reliable service that understands the importance of consistency.
If you're a budding Ecommerce retailer, Shopify is going to be your best bet. Its website designs manage to be user-friendly and highly customizable all at once. It's simple, thorough, and easily one of the best values for launching and maintaining an online store.