In a Nutshell
Whether moving an existing business online or starting from scratch, GoDaddy Online Store is a simple way to start selling online quickly. You get a modern, mobile-friendly online store with built-in tools to help you sell products on the world's largest online marketplaces and social media platforms. You also get tools for marketing, analytics, & inventory management. Set up your online store for free - pay only when you're ready to make a sale.
pros
Easy-to-use interface
Choose from 100+ modern mobile-friendly online store templates
Built-in tools to sell on marketplaces and social platforms
cons
Unable to add custom code; limited to embedded HTML only
No drop shipping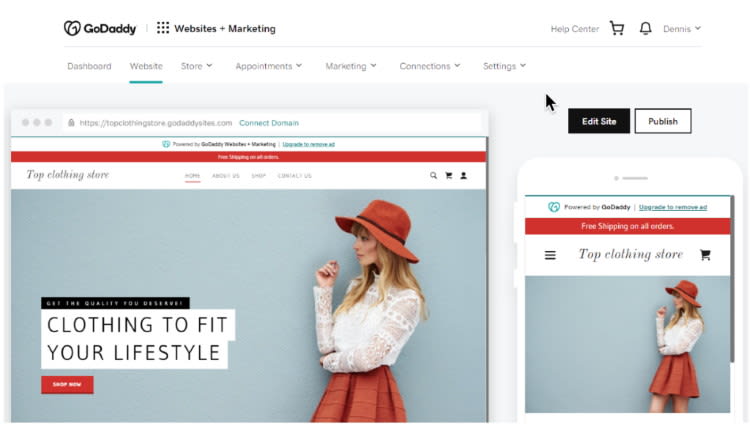 Best for
Small business owners without web design experience
Anyone looking to sell on their own online store and on other marketplaces and social media
Why choose GoDaddy Online Store?
The main motivator here is that GoDaddy Online Store will save you time and money. The onboarding process for GoDaddy Online Store is straightforward and simple for even the least experienced website builder to use. Step-by-step onboarding helps get you and your goods online and up for sale in no time.
With most other online stores, you need to find and then install third-party apps to sell in other channels, like Amazon or Etsy — and it's usually not cheap. GoDaddy Online Store has that all built in, and you can manage all your orders and inventory from a simple dashboard. Bottom line — everything you require is available right from the start. Just upload your inventory, post them on other marketplaces and on social media. It's that simple.
Of course, you're also going to need to figure out a way to get your money from customers, right? With GoDaddy there are a bunch of built-in payment providers including Apple Pay, Google Pay and Venmo, and then traditional credit cards through Stripe, Square or PayPal. Those credit card rates are as low as 2.7% + $0.30 per transaction with PayPal***, for example, which means you're getting more in your pocket with every sale.
Does your business also offer appointment-based services in addition to selling products online? That's all included too. Your customers can schedule their own appointments online and pay for them, as well. It's a very powerful feature to have in your arsenal.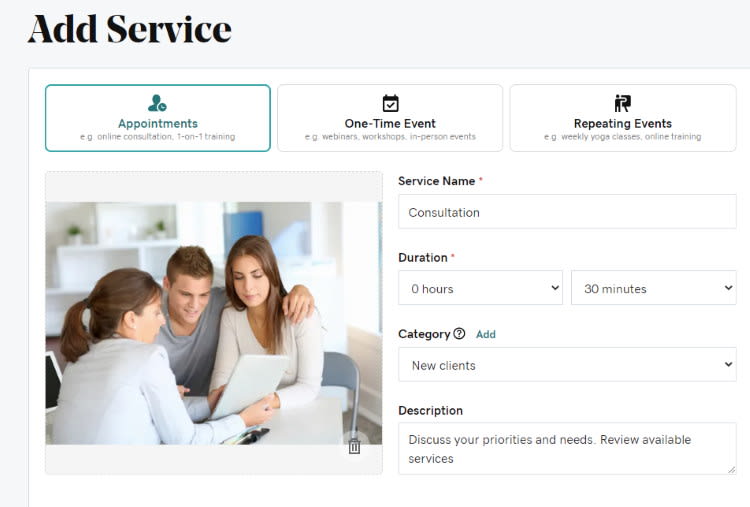 Basically, it doesn't matter what type of business you own, GoDaddy Online Store has you covered.
Highlighted features:
Sell products directly from an online store
Sell on marketplaces, like Amazon, eBay, and Etsy
Sell on Facebook and Instagram
Sync orders and inventory across channels
Merchandising features like promotional tools, product reviews and customer testimonials
24/7 online appointment booking
Deliver paid classes over video
SEO tools
Unlimited social posts
Free ad credits for Google and Bing
25K email marketing sends per month
Free 24/7 live support (in most markets**) available via phone or chat

GoDaddy Visit GoDaddy
**24/7/365 customer support available in limited markets.
A great looking store turns shoppers into buyers.
Shoppers like the online businesses they visit to have modern, easy-to-navigate websites. which is why GoDaddy offers over 100 free beautiful, mobile-friendly templates. Customize to your heart's content to create the perfect look for your online storefront and make your product stand out. GoDaddy Online Store also offers a ton of features to help turn shoppers into buyers such as product recommendations and reviews, customer testimonials, and promotional badges.
Marketing tools to help you get found
And that's fantastic, but you also need a way to get people to your store in the first place. The built-in tools such as email marketing, social media marketing and SEO tools all build traffic to your site. And the more people that visit, the more who will potentially buy.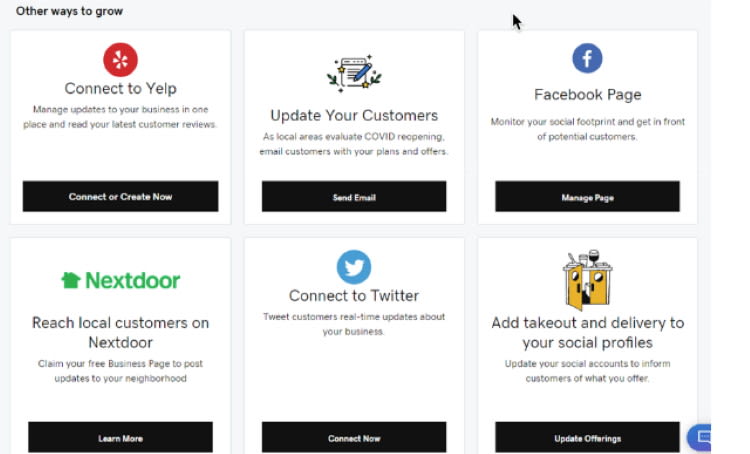 Sell everywhere, manage from one spot
With GoDaddy, you can reach customers wherever they shop in addition to selling on your own online store. Its built-in tools make it easy to list and sell on popular marketplaces like Amazon, eBay, Etsy, Walmart.com and Google Shipping. And if that's still not enough, you've got Facebook and Instagram, where you can produce shoppable posts.
All of this is managed in one central location on GoDaddy, so you can keep track of your sales and inventory across everywhere you sell. That way you always know what's going on and when, which keeps you and your business organized.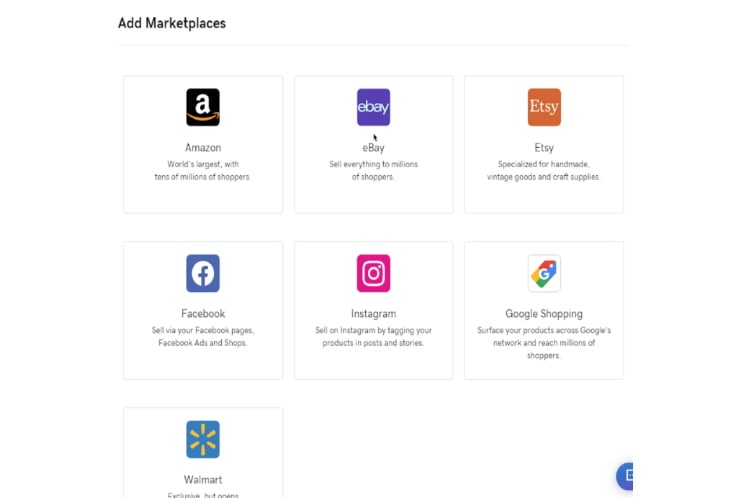 No app add-ons necessary
If you're looking to build your own online store, then you've probably checked out GoDaddy's competition. Have you noticed that each has their own app store? These are all ways to add features to your existing product — but they're rarely free. And each one of those apps can nickel and dime your company out of profit.
That's not the case with GoDaddy Online Store. They do all of their own development, and everything they add on is available right out of the box. There are no add-on fees. Just pick the plan that has what you need and you're set. Oh, and because they manage their own services, you don't have to go in and manage updates and handle security. You can also avoid the problem of a plug-in breaking because the developer was not maintaining it. It's a much easier process for you in the long run, and gives you less to worry about.
The customer support is second to none
Tech companies are notorious for not providing adequate support — and certainly not by phone. GoDaddy is known for its amazing customer service. These are real people that answer the phones 24/7/365, and no matter what problem you have, there's someone that can solve it for you. You can even do online chat if that's your preferred method of communication, or dig into their support site where there are tons of tutorials and videos.
What does it cost?
You can start for free and you don't even need to put down a credit card. Before you have to pay, you can get a feel for everything GoDaddy has to offer – choose a template, design your storefront, and add products to see how your website will look to the world. Once you created your store, you can then pay for $30/month, or if you want to pay annually, its $25 a month or $300/year for GoDaddy's Ecommerce plan.* That is super affordable when you consider everything that is included in one convenient package.
*Pricing and features are representative of the U.S. version of the product. Variations may exist in different regions and languages
Wrap-Up
If you are looking for an easy and straightforward way to build a great looking store and sell across multiple sales channels this is an excellent option. Anyone that knows how to get online can build with their tools and starting using powerful marketing and sales features – without needing to buy any 3rd party apps. And since their customer support is stellar, you always have backup if you need help.