In a Nutshell
A great kit for anyone looking for a real deep dive into who they are and where they come from, going further back than any other kit on the market.
pros
Easy-to-use kit with comprehensive, in-depth results
Benefits the National Geographic Society's nonprofit work
cons
One of the more expensive testing kits
Focus on deep ancestry and migration patterns

National Geographic DNA Visit Site
Ideal For
Finding out about your deep ancestry
Taking part in a worldwide project
Exploring ancient human migration paths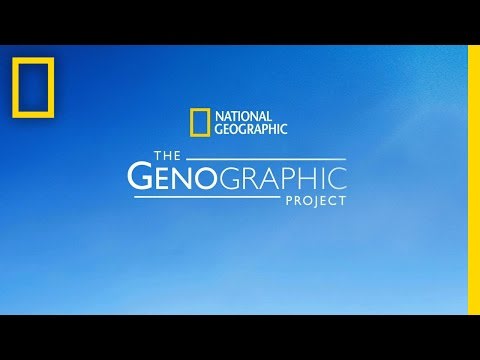 Why Go With National Geographic Geno 2.0 Test
This test packs a punch way above other best DNA testing kits if you're more interested in your ancient history and origins. It includes a deep dive into your ancestry – including where your ancestors came from more than 500 years ago, their migration patterns thousands of years ago, and how much DNA you have in common with a Neanderthal.
For people who are searching for more specific information about themselves, this test's results may be more superficial than they would like. Results that we saw were quite general; tracing ancestors, for example, to general regions in Europe rather than specific areas. There were many stories and explanations which are interesting, but again very general and don't reveal that much more about your unique origins. Take for example the "reference populations" result; this shows your DNA similarity to contemporary populations living in certain countries – not necessarily specific family history. Similarly, the amount of DNA you have in common with a Neanderthal is interesting but of little practical value.
The project is a collaboration between National Geographic and Helix, a company spun off from the sequencing giant Illumina. The goal is that with the DNA results you get from this test, you'll be able to apply those results to other tests in future, in order to constantly be learning more about yourself and where you come from. The test includes some other novel results as well, such as the "Historical Genius Matches," which can tell you which famous geniuses throughout history you may be related to.
Over 800,000 people have signed up so far, and National Geographic does a great job of letting you feel part of a massive, worldwide, real-time scientific effort.
What's on Offer
Specific ethnicity estimate
Next Generation Sequencing for more accurate results
Deep ancestry (haplogroup results) and hominin ancestry
Migration paths of your ancient ancestors hundreds, and even thousands of years ago, with an impressive view of your "ancestral journey"
Learn what percentage of your genome is affiliated with specific regions of the world
Discover if you have Neanderthal ancestry
Historical genius matches
More Reasons to Choose National Geographic
National Geographic presents the test (officially part of the Genographic Project) as "an ambitious attempt to help answer fundamental questions about where humankind originated and how we came to populate the Earth." This immediately makes you feel part of something a lot bigger, which is being used to answer real scientific questions – all the while allowing you to find out more about yourself and the story of your origins.
Ease of Use
The kit is really simple to use. It arrives in a beautiful box, complete with a National Geographic outer sleeve, and a Helix kit inside with vivid colors and a clear and simple layout.
Basic requirements include:
Complete the checklist that comes with the kit, that includes all steps
Complete the necessary (and very minimal) documentation
Accept the terms and conditions
Prepare your saliva tube
Send your test to the lab for analysis
The application process is quick and easy, and requires minimal time and effort.
Speed of Kit Delivery and Results
The kit arrives in around a week. Results can take anywhere from 6 to 10 weeks, and you can access the National Geographic website (specifically the Genographic website) to check on the progress of your results.
As an extra bonus, the kit comes in an impressive box, which National Geographic recommends you keep for when you get your results via the Genographic Project website.
Results are presented within the website, and a graphical summary is shown that can be easily shared on social media for those that want to. Due to the non-personal nature of the results – being more about your ancient origins than recent ancestors or personal health information – sharing this should pose less of a problem to most people. It's an advantage yet also a drawback, in terms of how general the results are.
Maps shown in the results are interactive, allowing you to immerse yourself more in exploring your history, however there could be more explanations about what the various results mean.
DNA Collection Kit
The test is a painless saliva test. The kit includes:
Small tube for saliva
Plastic bag for tube
Instruction set
Envelope for returning kit to lab
DNA Test Type
Custom-built genotyping chip and Next Generation Sequencing and analysis of your mitochondrial or Y-chromosome DNA.
Report Features
Ethnic makeup estimate, simple (chart with broad categories)
Deep ancestry (migration paths from Africa to modern era)
Neanderthal DNA
Downloadable DNA data that can be used on other web sites such as gedmatch.com
Customer Support
There is a customer call center, as well as a chat feature on the website. National Geographic offers a thorough FAQ section and glossary. The kit includes step-by-step instructions that are illustrated and simple to follow. The kit also includes a checklist to ensure you haven't forgotten any steps, and a booklet with further information about the project and the results you can expect.
Pricing
Pricing is originally set at $149.95, although specials are available from time to time. Ordering and payment is through the official National Geographic store, so safety standards are high, and there are a few payment options including PayPal.
Summary
This test kit enables you to get a macro view of who you are and where you come from. Not just for the last few years or generations, but really originally–where your ancestors came from and the journey they took to get to where you are today.
The kit also lets you be a part of a massive scientific project, whose conclusions and discoveries are yielding constant surprises and advances for the human race.
About National Geographic's Genographic Project
Starting in 2005, the Genographic Project has worked with a global network of scientists, using ongoing research grants and shared access to data. It continues to support a global effort to study the genetic origins and diversity of humanity.
Led by National Geographic Explorer-in-Residence Dr. Spencer Wells and team, this kit is based on new technologies and insights that emerged since the launch of the Genographic Project ten years ago. Using an exclusive, custom-built genotyping chip, hundreds of thousands of DNA markers have been tested, that have been specifically selected to provide unprecedented ancestry-related information.

National Geographic DNA Visit Site
Physical address
1145 17th St
NW, Washington, DC
USA, 20036
Contact details
1-888-557-4450 or 713-868-1807
genographic@ngs.org or genographichelix@natgeo.com