Asians face their own unique obstacles in the process of accepting, affirming, and sharing their identities, potentially due to their families' cultural values and harmful Asian stereotypes from other cultures.
Here are 10 specific challenges that LGBTQ+ Asians face when coming out.
» Want to put yourself out there but don't know where to start? Take a look at our top picks for the best dating sites and apps.
1. Parental Conflicts
While some parents, regardless of race, are accepting of LGBTQ+ identities, others may expect their children to live "normal" lives—which, in their minds, may mean being heterosexual and cisgender—and worry about what will happen if their children go against the norm.
In some Asian cultures, respecting your elders is considered very important, so doing something that your parents may disapprove of can lead to a lot of internal conflict.
2. Racial Fetishization
Almost all minorities are subject to racial fetishization or stereotyping in a sexualized manner. Often, this is done under the guise of attraction or a compliment, but it is offensive to many because it is usually based on cultural stereotypes rather than genuine appreciation for an individual.
When someone comes out as LGBTQ+, they may be extra prone to fetishization, as LGBTQ+ individuals, particularly trans people, face their forms of fetishization as well.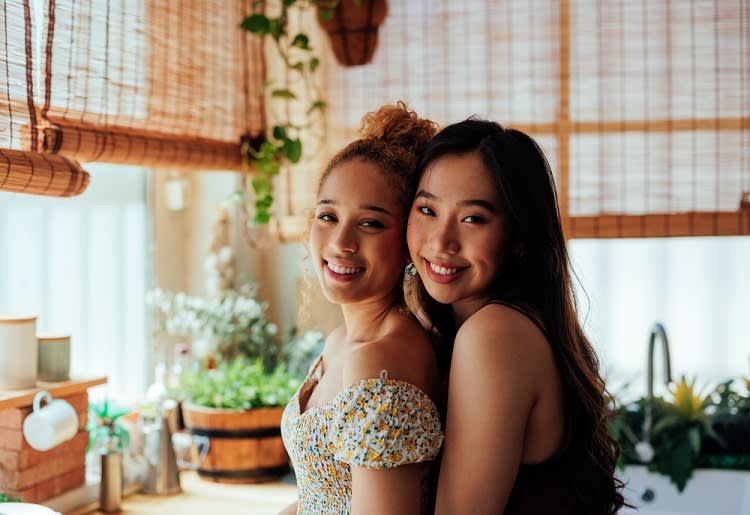 3. Racist Dating Preferences
On the flip side, some people refuse to date others because of their race. This is just as prevalent in the LGBTQ+ community as it is among straight, cis people and can sting even more when you are using a dating app to find acceptance from those in your own community.
» Can't find what you're looking for on your current dating app? You can try out apps like Grindr, Zoosk, and EliteSingles.
4. Gender Stereotypes
Asians face certain gender stereotypes that white people do not, such as the stereotype that Asian men are feminine or Asian women are submissive. Combine that with LGBTQ+-related stereotypes—"gay men are effeminate," "trans men aren't real men," etc.—and these categories can make it difficult to be seen as you truly are.
5. Safety Concerns
The oppression that Asians face goes beyond mere name-calling or stereotyping. Anti-Asian hate crimes rose by 73% in 2020, and LGBTQ+ people (particularly trans women) are more prone to acts of violence.
When someone comes out as LGBTQ+, it's a sobering reality that hateful people may choose to target them, which is why it's so important for LGBTQ+ individuals to stay safe when dating online.
» Want to meet other Asian singles? Here are our top picks for the best Asian dating sites.
6. Lack Of Understanding of Asian Cultures
LGBTQ+ identities look different in Asia than they do in the US. For instance, there are people in South Asia known as hijra who identify as neither male nor female.
This identity is similar to but not the same as non-binary people in the US. It's important to listen to and believe those with identities they may not have heard of before.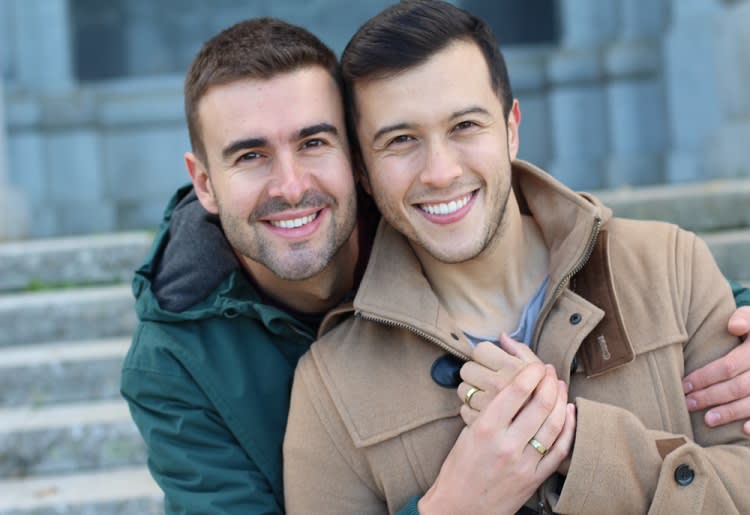 7. Lack of Understanding of Western Cultures
Some Asian individuals' families will not understand their identities due to cultural and language barriers. They may not have heard of terms such as pansexual, non-binary, genderqueer, or gender-fluid due to their cultural background and age.
It's important for people to be believed no matter how they identify, so families should support their children's coming-out process even if they don't understand.
8. Religious Backlash
Asian people practice many different religions, some of which are more tolerant of LGBTQ+ identities than others. However, for some communities such as Asian Pacific Islanders, religions like Christianity are a big part of their social and family life. This can lead to distress if the values of someone's religion conflict with their identity.
The good news is that more churches and religious groups are welcoming LGBTQ+ members.
» Do you find interfaith relationships challenging? Here are 10 steps to help you overcome those challenges without converting.
9. Invisibility
While the LGBTQ+ community consists of all kinds of people, the LGBTQ+ rights movement is often dominated by white people. One study in Psychology of Sexual Orientation and Gender Diversity found that 32% of lesbian and bisexual Asian American women said they experienced challenges related to feeling invisible.
People of color are often erased from LGBTQ+ history, and their needs are neglected. It's important for LGBTQ+ rights organizations to have representation from various racial groups to avoid this.
10. Feeling the Need to Hide
It is already hard enough to come out as LGBTQ+, but when you are already experiencing oppression and exclusion due to who you are, taking on another marginalized identity has added risk. Those who take this risk are doing something honorable in paving the way for others to be open about who they are as well.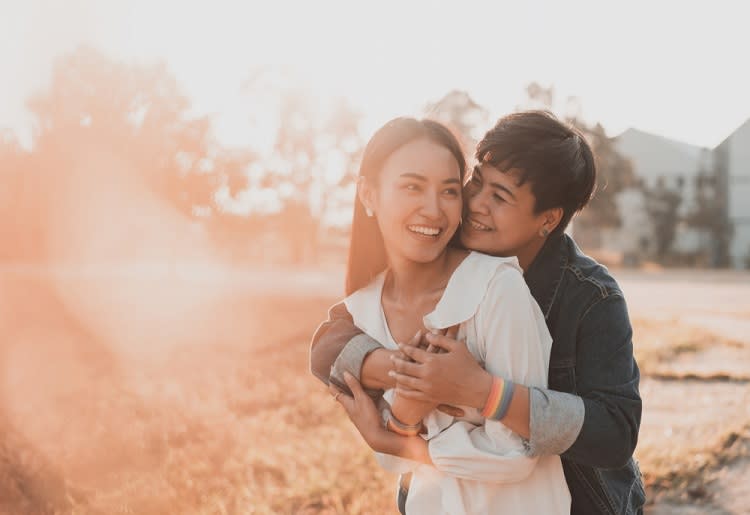 Do Your Best to Be an Ally
Each and every individual deserves the right to love who they want to—no questions asked. Coming out can be a beautiful way to exercise this right, and it's up to the people in an LGBTQ+ person's life to make sure they have this opportunity by listening and supporting them.
If there is an LGBTQ+ Asian person in your life, being aware of these challenges can help you do that. However, not all LGBTQ+ people or Asians are the same, so what's most important is to understand what that specific person needs.
» Interested in an interracial relationship? Check out these tips for a successful interracial relationship.