In a Nutshell
BoldGrid may be a fairly new website builder, but it can give the likes of Squarespace, Weebly and Wix a run for their money. In fact, BoldGrid even outshines these industry leaders in some aspects. Its biggest advantage is that it's powered by WordPress and packed with a plethora of features and functionalities that you can use.
pros
Good SEO optimization
Completely free add-on to self-hosted WordPress
cons
No individual support for free customers
FAQ section of the website is very brief
BoldGrid Visit Site
Ideal For
Unlike most other website builders, Bold Grid is GUI (Graphic User Interface) based and does not demand that the designer be well versed or even familiar with technologies such as HTML and CSS. However, if you are HTML and CSS Savvy then it is an added bonus as you can further customize your website and tweak it in the tiniest ways imaginable.
Bold Grid was designed specifically to cater to the DIY webmaster, but it can be used all across the board, ranging from the novice to the expert\professional web designer. Bold Grid automates redundant tasks that inevitably pop up while designing a website and has hence become a favorite among professional designers as it saves them a ton of time and effort.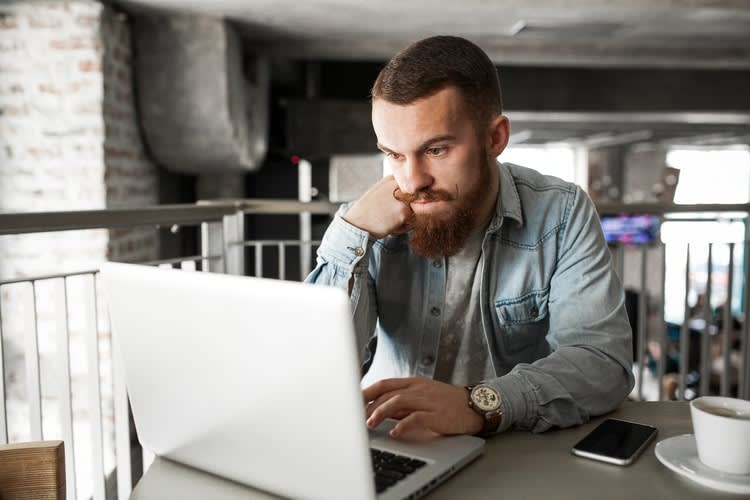 Irrespective of whether you run a small startup, a medium-sized business or a high-growth, large-scale business, Bold Grid is an effective website building solution for all.
Templates
Bold Grid was developed by a vastly experienced team responsible for having hand-built thousands of business websites across several industries for over a decade. Being the veterans that they are, Bold Grid was developed to include all of the best features and functionalities that any top website builder could possibly have. Despite the great abundance of features and functionalities, Bold Grid manages to remain simplistic and easy to use. Even the rookie designer will not be overwhelmed, but instead feel right at home with Bold Grid.
Furthermore, just like a normal WordPress install, you have the option of using any WordPress theme you want. If you are not familiar with WordPress, there are 10,000+ themes available for free online.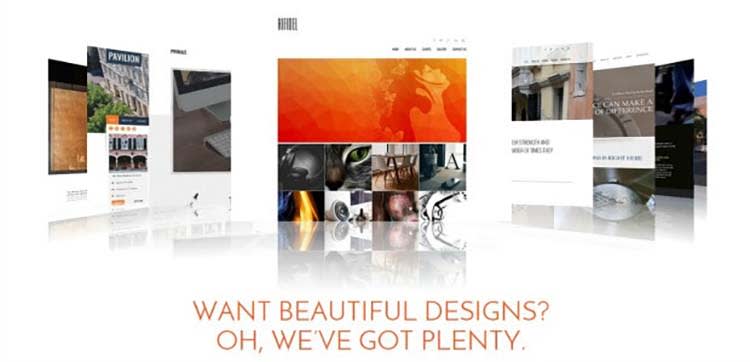 Ease of use
Working to develop and launch your dream website can be done in 2 easy phases with Bold Grid. Firstly, the Inspiration Phase and then the Customization Phase.
The Inspiration Phase gives you the motivation you need to kickstart the design process with a new found vigor. During the Inspiration Phase, you can go through thousands of skins, templates, layouts, plugins, color palettes and other example websites that were built using Bold Grid. This is so that you can start forming an idea of what you want your website to look and feel like.
Once you have an understanding of what it is that you want out of Bold Grid, it is time to get to work. This is when the Customization phase begins and this is when you actually develop a full-fledged website with content and the whole nine yards.
Customer support
Support packages offered by Bold Grid varies depending on the type of key connect you purchase.
Official Host Premium subscribers will receive dedicated, functional specific support.
Premium Key customers (those who aren't hosting with an Official Host) are provided with round- the-clock support for installation, plugins and themes specifically through live chat, customer service tickets and community support.
Customers using the free key connect will still get to use all of the functionalities of Bold Grid but will not receive any individual level support. They will need to rely on community support forums where they can post their questions.
BoldGrid Visit Site
Pricing
BoldGrid is a completely free piece of software which you can download to work seamlessly with self-hosted WordPress. The only thing you need to pay for is hosting. There are 4 packages available while purchasing Bold Grid, namely, Official host premium, Premium, Web professional and the Free package. These differ in the type of hosting you are receiving, as well as the support BoldGrid will include.
Conclusion
BoldGrid calls itself 'WordPress as a Web Builder' and is aimed to merge the functionality a web designer needs with the industry leading WordPress platform. A well rounded website builder tool that is astonishingly easy to use, Bold Grid is only expected to get better with each development cycle. A must have, state of the art completely free piece of software for businesses across all industries. A true game changer in our books.