Installing a walk-in tub requires a mix of plumbing and bathroom construction, and no installation is quite the same for any two bathrooms. As a result, installing and maintaining a walk-in tub is beyond the capabilities of most home DIYers. Instead, most homeowners will need to hire a dedicated contractor to work on their tub.
So, how do you decide on the right walk-in tub service? In this guide, we'll cover everything you need to know about choosing a company to install and service your walk-in bathtub.
Ask about Licensing and Insurance
Before you get too deep into looking at plumbers and home contractors, you should limit your search to only services that are fully licensed and insured.
Licensed tub servicers are true professionals who understand what it takes to get the plumbing and construction right. This is critical since your walk-in tub needs to be fully water sealed and your bathroom floor needs to be reinforced enough to support the weight of a water-filled tub.
Insurance is essential because it protects you, as the homeowner, from any liability if an installer is injured inside your home. You should never hire a walk-in tub service that can't provide proof of insurance for all its employees. It's simply not worth the risk if someone gets injured on the job.
Find Out What Brands They Carry
Are you planning to purchase a new walk-in tub from a prospective installer? Then it's important to find out what brands the company carries.
Some walk-in tub services only work with one or two specific brands, while others are able to purchase and install any bathtub. However, there are key differences in how different brands plumb their tubs, so it's important to make sure the service you use is confident in its ability to work with a specific model of tub. If you don't already have a brand or model in mind, be sure to ask about the features available on the models your prospective contractor carries.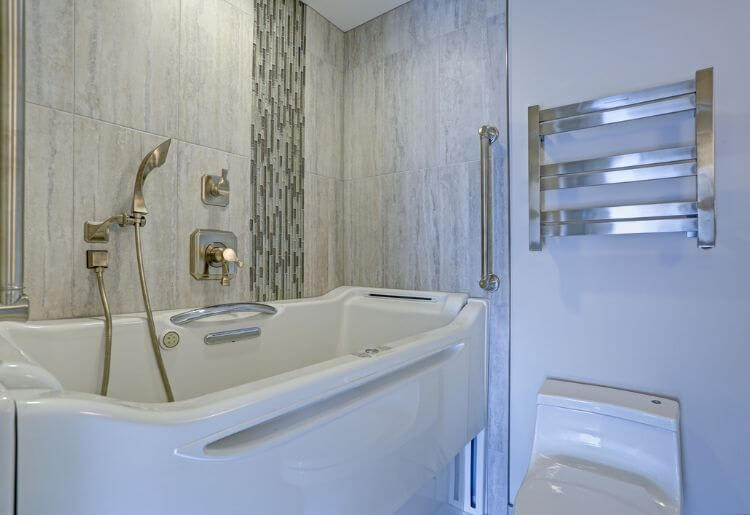 Check the Warranty
Another important thing to consider is whether your installation and the tub itself come with warranties. Some installers offer multi-year guarantees on their work to protect your home against leaks and other damage, while others don't offer any installation warranty at all.
On top of that, the manufacturer's warranty on your walk-in tub can vary from five years to a full lifetime. American Standard stands out in this respect, since the company offers a lifetime guarantee on both its tubs and the installation as long as you use an approved contractor.
Ask Around for Pricing
Although the cost of a specific model of walk-in tub won't change much from company to company, the estimates you're given for installation and maintenance can vary widely. Depending on how your bathroom is currently configured, installing a walk-in tub could cost anywhere between $2,500 and $5,500. Be sure to get multiple estimates so that you can compare pricing among installers.
Ideally, walk-in tub servicers should ask for photos of your bathroom or an in-home evaluation. That way, they have an idea of how much construction a tub installation will take and can give you a more accurate estimate.
If you only need a walk-in tub service for maintenance, not installation, find out how a contractor charges. Some have a simple hourly fee, while others will give you a flat estimate for a specific repair.
KOHLER offers $1500 off walk-in tubs that give you a spa-like bathing experience at home

Visit Site
Look at Reviews
The best way to evaluate a walk-in tub service is to find out whether that service has been good for other homeowners in the past. Online reviews can tell you whether a contractor typically comes in at or under budget, whether they show up on time and communicate well, and whether they honor their installation warranty when any issues arise.
On top of looking at online reviews, it's a good idea to ask a prospective servicer for client testimonials. Many have a portfolio that they can share with you, while others will put you in touch with homeowners they've done similar work for in the past. These contacts are valuable since you can ask questions about the service, rather than simply rely on what's been written online by an anonymous past client.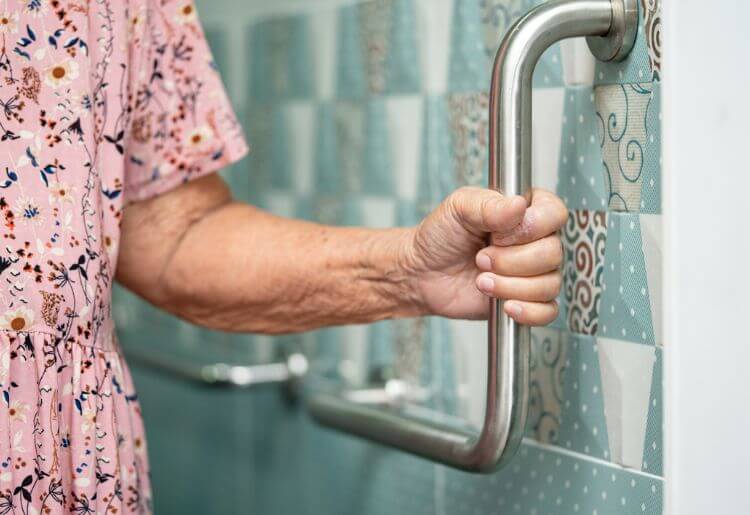 Communication is Important
While a walk-in tub installation isn't a major undertaking, it will require a contractor to be inside your home for at least a day. Given that, good communication is essential to getting the job done right. You should make sure throughout the bid process that the walk-in tub service you choose is responsive to requests, returns calls quickly, and answers questions about the process in a way you can understand.
Look for Follow-up Maintenance
Another thing to consider when choosing a walk-in tub service is whether a contractor does both installation and maintenance, or only installation. That's important because you don't want to have to go through the process of choosing a servicer for your tub all over again if one of the jets breaks or it springs a small leak. Hiring a walk-in tub service that can handle all of your needs around your new tub can save you time and hassle down the line.
Finding the Right Walk-in Tub Service
A walk-in tub is a major upgrade for many homes, both in terms of bathroom mobility and comfort. Thankfully, finding the right walk-in tub service isn't overly difficult if you know what factors to consider. By asking the right questions and comparing multiple offers, you can hire a reliable, high-quality walk-in tub servicer for your home.
American Standard has a selection of walk-in tubs that combines perfect luxury with safety features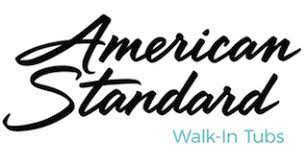 Visit Site