With so many TV services, you may feel spoiled for choice. Many people don't just pick one streaming service: According to a survey by FinanceBuzz, 24% of respondents pay for at least three extra streaming subscription services than they did in 2022, and 21% pay for two more than they did previously.
All these streaming services can add up financially. The same survey shows that 1 in 4 respondents spend more than $75 per month, and 1 in 10 don't know how much they pay. Cue streaming bundles, which take current streaming services and put them together in one package at one price.
So, let's find out more about why you should bundle your TV streaming services.
» Not sure about streaming? Check out these reasons TV streaming is worth it.
1. Convenience
Multiple streaming services can get confusing, especially when you must remember how to navigate each one's interface and try to choose a streaming service for the entire family.
TV streaming bundles allow you to consolidate all your streaming services into a single platform accessible from multiple devices, from TVs to consoles to smartphones. Bundling also makes it easier to keep track of payments and see which services you have.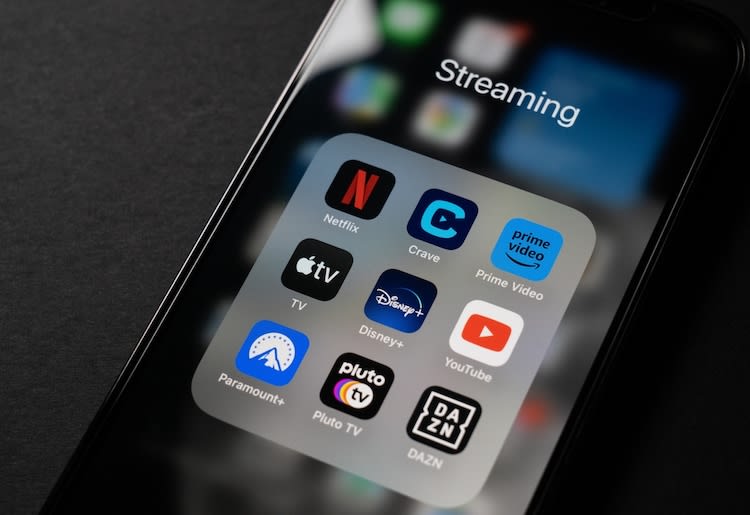 2. Cost Savings
Paying for streaming services individually is usually more expensive. But with video-on-demand bundles, you can often access discounted prices or limited offer deals.
For instance, as of June 2023, the Disney+, ESPN+, and Hulu bundled package (Disney Bundle Trio Basic) is $12.99/month. Meanwhile, Hulu and Disney+ each cost $7.99/month, and ESPN+ is $9.99/month. Here, bundling services can save you $12.98/month.
3. View a Wide Variety of Content
While each streaming service has its own array of content, you are limited to solely what that provider has. However, when you bundle your services, you'll enjoy all the different options each service has.
Some streaming services specialize in specific content. For example, Disney+ is home to the entire Disney animated catalog, while ESPN+ has original sports documentaries. Combining these services lets you enjoy your favorite sports and childhood Disney memories in one place.
Bundling services can also introduce you to content you might not have discovered otherwise. When you have access to a variety of streaming platforms, you'll be able to explore new shows, movies, and genres, including international content.
4. Personalization
Quite a few bundled packages allow you to customize your subscriptions and select exactly what you want to sign up for. This flexibility enables you to curate your streaming experience according to your preferences, ensuring you have media packages that interest you the most.
For instance, if you're a sports fan, you can customize your services to include original sports documentaries, regional sports coverage, and classic matches. This also saves you money since you won't pay for content you won't watch.
» Discover the best sports streaming services to try.
5. Access More Than Just Streaming Services
Some streaming services are starting to partner with other companies, some of which aren't streaming-focused. Providers like YouTube TV or Prime Video may offer cost-saving streaming deals when you add a service like AMC+.
Walmart+ subscribers get Paramount+ included. Verizon has a partnership with Disney+ where if you activate an Unlimited Plan, you get the Disney Bundle Trio Basic for $10/month. This set up allows you to save money each month and track your subscription services in one place. For example, Verizon lets you view, change, and cancel your Disney bundle subscription from their platform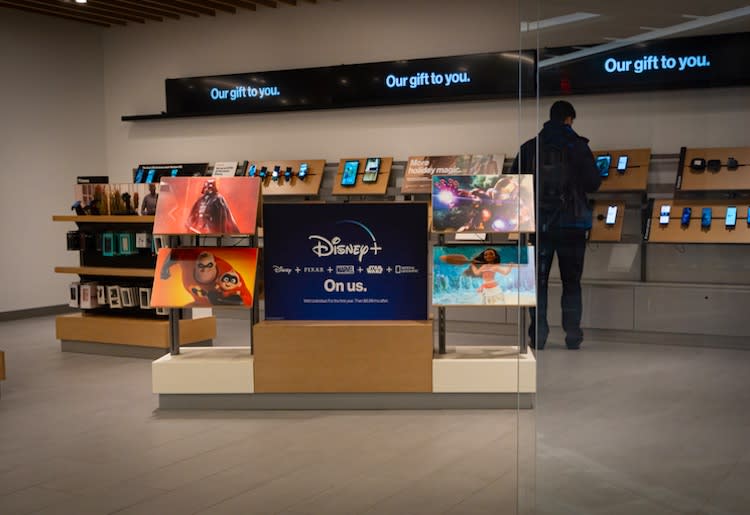 6. Free Trials
Certain streaming services offer free trials—some even through combined streaming plans—so you can check out their library and interface before you commit to them. Some of these include:
A free Max (previously HBO Max) trial through Hulu—after, you can add Max to your Hulu plan for an additional $15.99/month.
Showtime offers a free trial for new customers that differs in duration depending on your participating subscription provider.
7. Access to Niche Series and Movies
You may be looking for the best movie streaming services, indie content, or mainly horror films. So, you might not need access to all major streaming services but rather one tailored to your niche. Many streaming services allow add-ons that cater to one genre.
For example, you can try Curiosity Stream, which is home to multiple documentaries, for $4.99/month. AMC+ bundles AMC, Shudder, IFC, and Sundance starting at $4.99/month, ideal for horror exclusives, indie films, and well-known series like Mad Men and The Walking Dead.
8. Enhanced User Experience
Bundled services can provide an improved user experience. Some user interfaces are integrated when bundled, which makes it simpler to discover new content across platforms.
Rather than having to search through each individual service, you can navigate all of them at once. Most streaming services will even recommend additional shows and movies you might like based on your watch history.
» Not sure about TV streaming services? See these reasons TV streaming is worth it.
9. You Can Bundle More Than Just TV
You may want more than just streaming service bundles. And you can group these other services, too. Some examples are:
Students can check out the Spotify Premium and Hulu bundle, which for $4.99/month, gives them access to both services. You even get a free one-month trial.
Prime Video allows you to add on exercise channels like Daily Burn for $14.95/month.
Apple One includes access to Apple TV+, Music, Arcade, and extra iCloud storage at $16.95/month for an individual plan and $22.95/month for a family plan.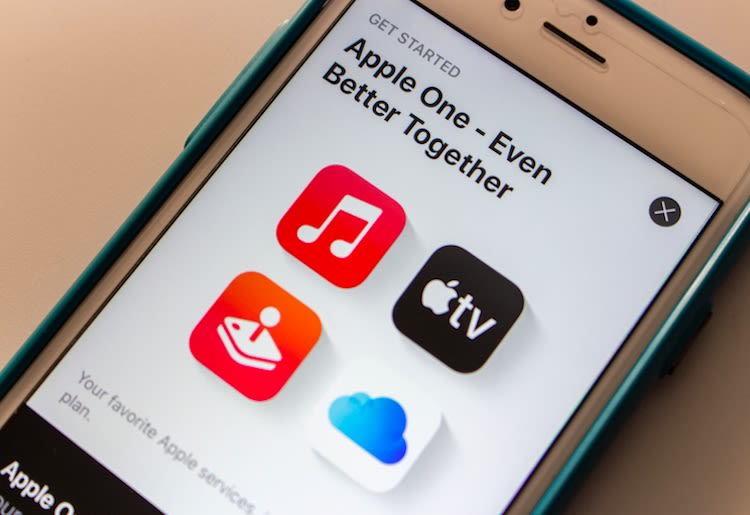 Benefit From TV Streaming Bundles
Taking advantage of streaming packages and entertainment bundles is a great way to save money, customize your watching experience, and discover new series to binge.
With many different streaming bundles, watching what you want from one place is easier than ever without breaking the bank. And with streaming services and new content regularly popping up, there's bound to be even more for you to choose from.
» Take a look at these 10 reasons why TV streaming is the future of TV.