What Can I Binge on Amazon Prime Right Now?
Amazon Prime has been a crutch for so many people, particularly during this tough period of social distancing and ever-increasing restrictions to our daily routines. With our usual outlets plucked from our repertoire, people have been digging deeper to come up with something to occupy themselves with. And Amazon Prime is one of the best methods we've found for unwinding, getting a good dose of entertainment, and just staying sane!
Ah, so many great shows. But which one to choose? Well, we're of the opinion that when it comes to Amazon Prime time, the more the merrier! But you've got to start somewhere, right? So here are ten of the hottest picks for Amazon Prime show watching right now. Don't worry, with COVID-19 taking its sickly-sweet old time to vacate the premises, it looks like you'll have lots of viewing opportunities this holiday season!
FYI, narrowing it down to just ten shows, this is not a complete list, of course. To give you the most entertainment value possible, we tried to focus on shows that had more than one season. So even though Forever, Undone, Good Omens, and Tales From the Loop are top-quality viewing, they didn't make the cut. Once you've made your way through these ten, by all means, circle back around, and pick up some of the one-seasoners we skipped over. They're E-P-I-C.
Here's a closer look at the top 10 picks you should add to your list this season:
1. Fleabag
Genre of show: Comedy, drama
First aired: March 4, 2019 (2 seasons)
Best for: Witty humor, heartwarming messages
Main stars: Phoebe Waller-Bridge, Ben Aldridge, Sian Clifford
IMDB rating: 8.7
Run time: 27 min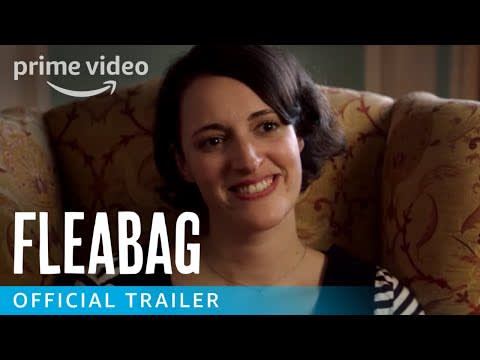 Fleabag heads to the city to emancipate herself and learn a thing or two about how to keep living life even after tragedy strikes. This delightfully-sharp tale is sprinkled with smart humor, illuminating "aha" moments, and a great cast that only bolsters the fun, friendship-oriented plot. And you can be sure to find plenty of female empowerment and familial relationships sprinkled generously throughout these episodes.



2. The Boys
Genre of show: Action, comedy, crime
First aired: July 26, 2019 (3 seasons)
Best for: Exciting, funny, not for the faint of heart
Main stars: Karl Urban, Jack Quaid, Antony Starr
IMDB rating: 8.7
Run time: 1 hr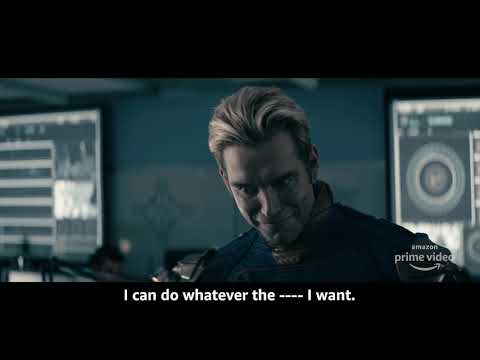 Ever wonder what happens when superheroes go bad? Well, wonder no more because The Boys clarifies the point succinctly. It's an alternate universe where superheroes are publicly-acclaimed, but not all are playing nice behind the scenes. Find out what happens when a group of vigilantes decides to take matters into their own hands and teach some less-than-well-mannered supers the lesson they sorely need to learn. The Boys is graphic, unapologetic, and wildly entertaining.



3. The Marvelous Mrs. Maisel
Genre of show: Comedy, drama
First aired: March 17, 2017 (4 seasons)
Best for: Anyone who's struggled with the punches of life and wants to laugh at it
Main stars: Rachel Brosnahan, Alex Borstein, Michael Zegen
IMDB rating: 8.7
Run time: 1 hr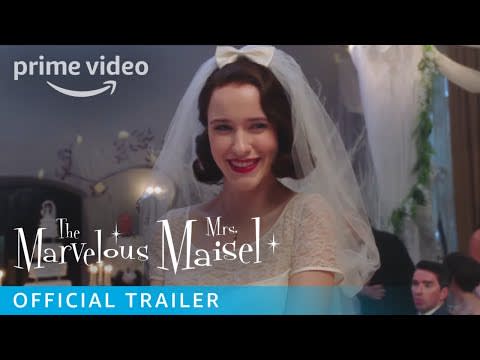 The Marvelous Mrs. Maisel follows the story of a typical suburban housewife running her typical suburban housewife life beautifully...except for one thing. Some unexpected occurrences fling Midge Maisel into an unlikely career change as a stand-up comic for a critical 1958 crowd. Join Maisel on the fantastical journey of unusual choices made in the face of adversity, clean comedy that'll keep you laughing, and some serious real-life decisions that make the show ever so relatable to anyone watching.



4. Bosch
Genre of show: Crime, drama
First aired: Feb 6, 2014 (6 seasons)
Best for: Fans of the police, crime-solving genre
Main characters: Titus Welliver, Jamie Hector, Amy Aquino
IMDB rating: 8.4
Run time: 51 min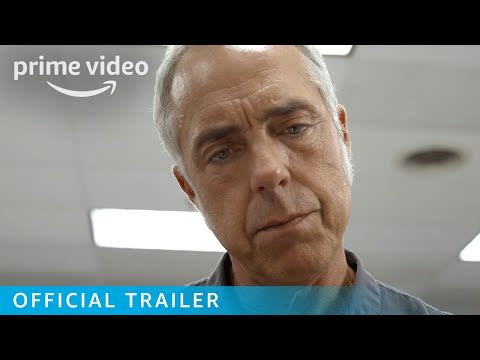 Bosch is another crime show, but it's NOT just another crime show. The series follows LA homicide detective Harry Bosch, throughout his wild adventures in solving crimes and putting bad guys away. Ok, so it is a lot like other police shows out there, with all the bang-bang and plot twists you love. But, with a lovable cast of characters, great storylines, and oh-so-human elements, Bosch keeps you coming back for more every time.
5. The Expanse
Genre of show: Drama, Mystery, Sci-Fi
First aired: Nov 23, 2015 (5 seasons)
Best for: Sci-Fi fans, and anyone who loves their planet Earth
Main stars: Steven Strait, Cas Anvar, Dominique Tipper
IMDB rating: 8.5
Run time: 1 hr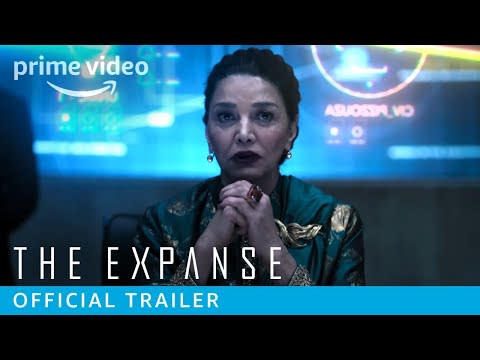 The Expanse is a must-see for all sci-fi fans. The show takes place two centuries in the future and across the solar system (good opening, we know!). Its exciting tale revolves around a group of unlikely heroes out to save the universe from a heinous conspiracy that is threatening to obliterate Earth from the Milky Way. Join police detective Josephus Miller, ice freighter James Holden, and their rag-tag band of do-gooders as they attempt to stop the catastrophic Martian invasion. With excellent action scenes, fun side plots, and some wicked special effects, The Expanse definitely takes it to the next level.
6. Homecoming
Genre of show: Drama, mystery, thriller
First aired: Nov 2, 2018 (2 seasons)
Best for: Intrigue-seekers
Main stars: Julia Roberts, Stephan James, Bobby Cannavale, Hong Chau
IMDB rating: 7.5
Run time: 30 min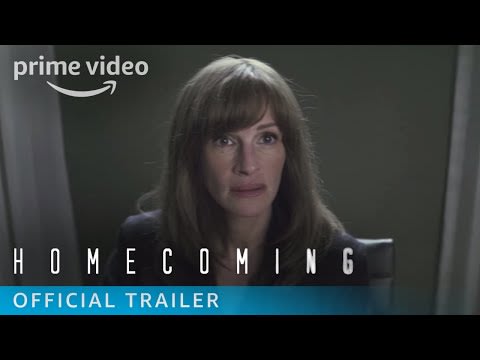 Homecoming takes a closer look at a seemingly innocuous organization, the Geist Group, when Heidi (played by Julia Roberts) realizes that her quiet little desk job helping soldiers reacclimate into civilian life may not have been as clear cut as she was led to believe. Homecoming captures your attention with intriguing plot twists and keeps you interested with superior acting from its leading actors.
7. Catastrophe
Genre of show: Comedy
First aired: Jan 19, 2015 (4 seasons)
Best for: Good-hearted humor, romantic hints
Main stars: Sharon Horgan, Rob Delaney, Mark Bonnar
IMDB rating: 8.2
Run time: 24 min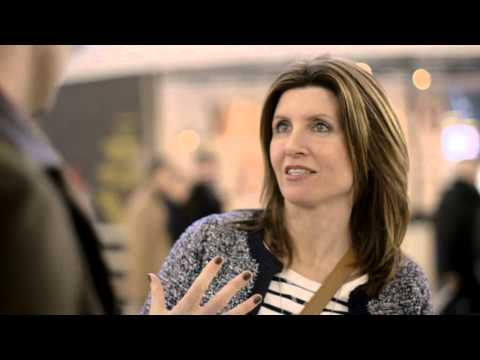 You've simply got to laugh out loud at the premise: two totally non-compatible singles hook up and end up pregnant as the result of a week-long fling. But things really get messy when the couple decides to wed (cuz it's the right thing to do, right?!) even though the two know literally nothing about one another. Tune into Catastrophe for some sweet sentiments, touching moments, and plenty of laughter as the unusual couple stumble along the dating-marriage-make a baby process in reverse!
8. The Americans
Genre of show: Crime, drama, mystery
First aired: Jan 30, 2013 (6 seasons)
Best for: History fans, exciting plot, great storyline
Main stars: Keri Russell, Matthew Rhys, Keidrich Sellati
IMDB rating: 8.4
Run time: 44 min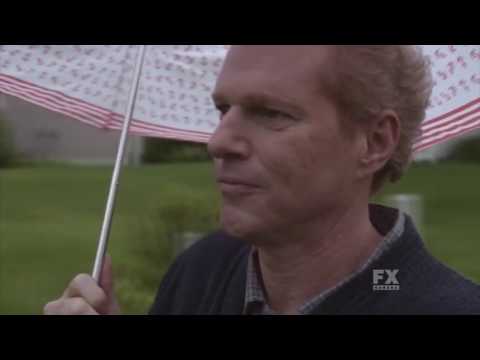 Espionage and loyalty are delicately woven together in this brilliant Cold War drama series. Set during the time of the Cold War, The Americans highlights two Russian spies who are posing as the typical American family as they secretly work to feed intel to Mother Russia. It's more than a little unnerving to watch these Soviet spies weave their web of lies, and makes you wonder just how much goes on behind closed doors that we aren't even aware of.
9. Tom Clancy's Jack Ryan
Genre of show: Action, drama, thriller
First aired: Aug 31, 2018 (2 seasons)
Best for: Action fans who love watching things blow up
Main stars: John Krasinski, Wendell Pierce, John Hoogenakker
IMDB rating: 8.1
Run time: 1 hr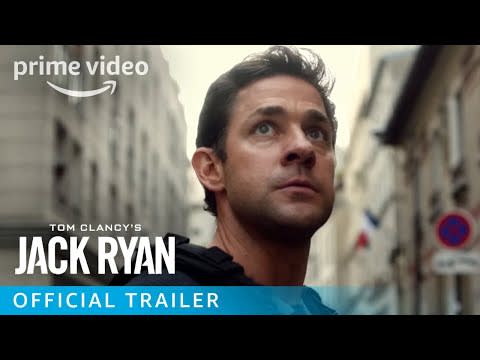 Screw the desk job when Tom Clancy's Jack Ryan uncovers a startling conspiracy that could allow a major terrorist group to take over the United States government. Ryan is forced into a dangerous mission that, like the show, promises excitement, intrigue, and a whole lot of bloodshed before it's through. Tom Clancy's Jack Ryan is a political action thriller that's going to keep you spellbound with its exciting action scenes, great characters, and thrilling storyline.
10. Sneaky Pete
Genre of show: Crime, drama
First aired: Aug 7, 2015 (3 seasons)
Best for: Exciting crime scenes, dramatic interchanges
Main stars: Giovanni Ribisi, Marin Ireland, Shane McRae
IMDB rating: 8.1
Run time: 1 hr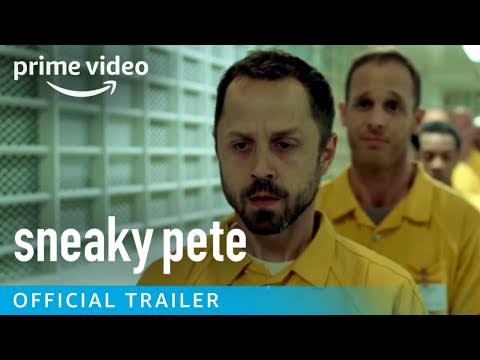 What would you do if you were on the run from a murderous mafia boss? Well, if you're a con man, you look for some way to disappear. That's just what Marius Josipovic does when he gets out of prison and decides to take on the identity of his prison mate Pete Murphy. What Josipovic doesn't realize is that Pete's life and family are possibly even worse than the life he's running away from. The series follows three seasons of action and intrigue as Ribisi (Josipovic) attempts to stay alive as crime, danger, and mystery follow him around every turn.