STARZ is a TV service that pioneers projects led by women and people of color. It's carved out a distinct space for itself by continuously adding shows that present perspectives that may often be neglected in mainstream storytelling.
This platform boasts landmark series such as the time-traveling romance "Outlander," the gritty urban drama "Power," and the fierce gladiatorial saga "Spartacus." If you want to explore what lies beyond the conventional streaming favorites, check out these 10 original shows now running on STARZ.
» Want to save on streaming? Try bundling your TV services.
1. Spartacus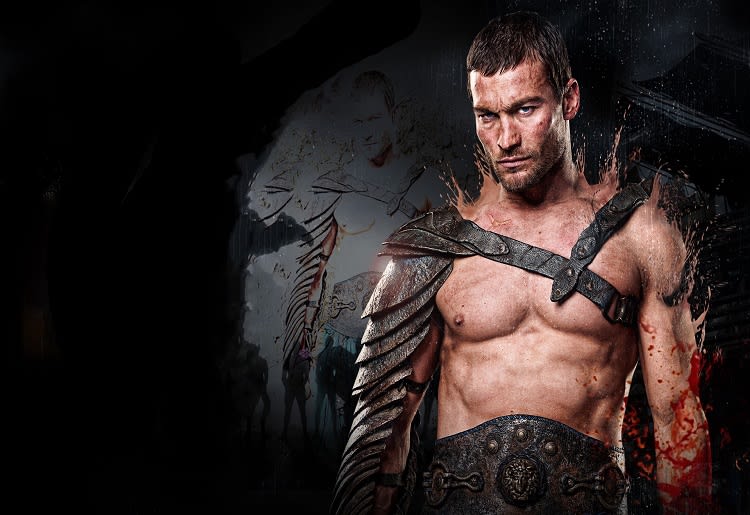 Genre - Historical drama
Air date - January 22, 2010
Seasons and episodes - 3 seasons (33 episodes) + a prequel miniseries
IMDB rating - 8.5/10
This show plunges you into the life of the Roman Republic hero, Spartacus, before he led the famous slave uprising. The series has intrigues similar to "Downton Abbey," depicting the colliding worlds of masters and the enslaved. This dynamic drives the story and creates several plot twists—which I definitely didn't see coming.
"Spartacus" proves its brilliance with nominations from the Academy of Science Fiction, Fantasy & Horror Films. The battle sequences are also some of the most stylized and unique fights showcased on premium television.
2. Outlander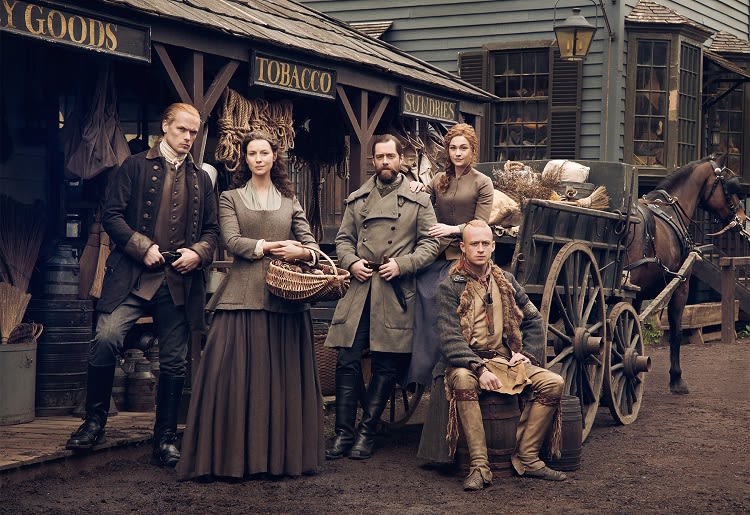 Genre - Historical fiction
Air date - August 9, 2014
Seasons and episodes - 7 seasons (83 episodes)
IMDB rating - 8.4/10
Time travel can be a tricky genre to pull off, but "Outlander" excels in its execution. The show follows World War II nurse Claire Randall, who is sent back to 1743 Scotland. While using modern medicine to help others, she falls in love with Jamie Fraser, a Scottish warrior.
"Outlander" masterfully blends historical accuracy with a captivating time-travel narrative. I was drawn in by Jamie and Claire's chemistry but stayed for the political intrigue and relationships between the characters. "Outlander" received an Emmy nomination for its costume design, and a Golden Globe nod for its performances.
3. Ash vs. Evil Dead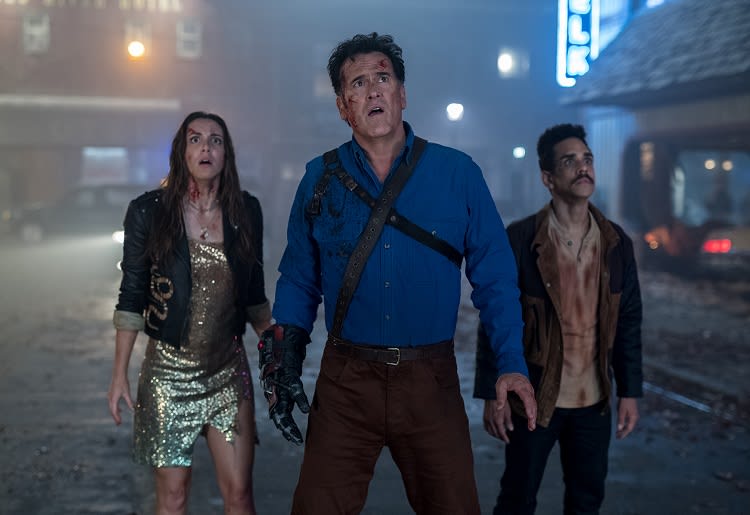 Genre - Comedy horror
Air date - October 31, 2015
Seasons and episodes - 3 seasons (30 episodes)
IMDB rating - 8.4/10
Get ready to reunite with those pesky undead from the iconic "Evil Dead" films as they return in "Ash vs. Evil Dead."
Set three decades after the original films, Ash works as a humble stock boy but still has "The Book of the Dead." He gets the idea to read from the book just to impress a date, and without a fault, the zombies return. But Ash isn't alone this time—his new buddies come in to help him as he combats the fiends using a wild arsenal.
Bruce Campbell is a joy to watch as he slips back into the role of Ash and embraces the comically heroic action figure. I loved how the show stuck to the signature editing style of the original "Evil Dead" movies.
4. Black Sails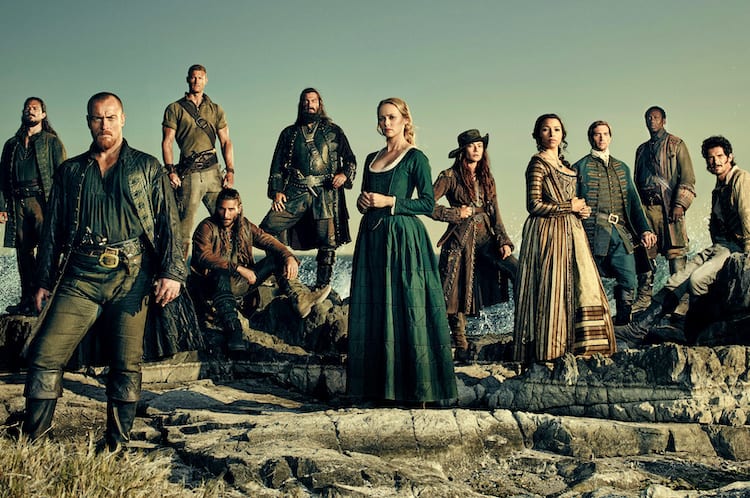 Genre - Action-adventure
Air date - January 25, 2014
Seasons and episodes - 4 seasons (38 episodes)
IMDB rating - 8.2/10
"Black Sails" is a gripping prequel to the classic "Treasure Island" and follows the fearsome Captain Flint and his ragtag crew.
Emmy-acclaimed for its impressive sound and visuals, the appeal lies in its gritty depiction of the lives of pirates. Set against South Africa's scenic backdrop, "Black Sails" shows the harsh reality of piracy—a tough and brutal life.
I especially liked that the show also features female pirates and individuals of diverse ethnicities to craft a story that's both a testament to history and a celebration of inclusivity.
5. Power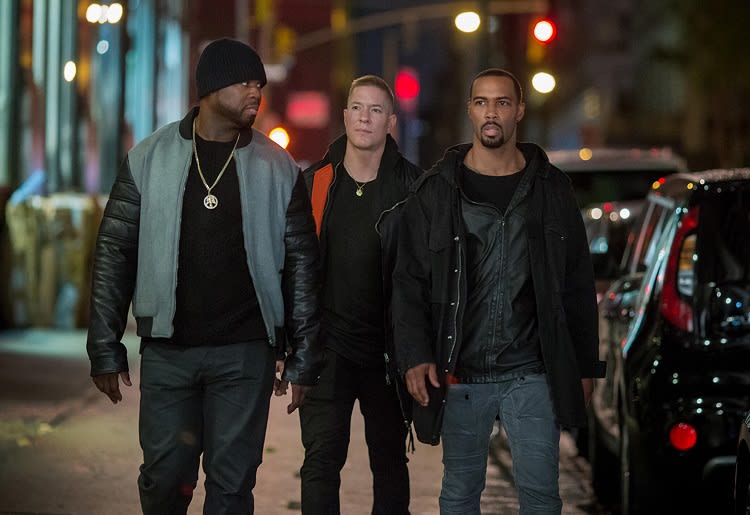 Genre - Crime drama
Air date - June 7, 2014
Seasons and episodes - 6 seasons (63 episodes)
IMDB rating - 8.1/10
"Power" follows Ghost, a drug dealer turned nightclub owner trying to balance his criminal past and family obligations. I found Ghost's journey, which mirrors a Shakespearean tragedy, genuinely striking.
The show's gritty portrayal of the drug trade and unexpected plot twists create a narrative rich in drama, which forces characters into conflicts and tests their loyalties. It doesn't come as a surprise that the series has four spin-offs and multiple Image Awards and Women's Image Network Awards.
6. Counterpart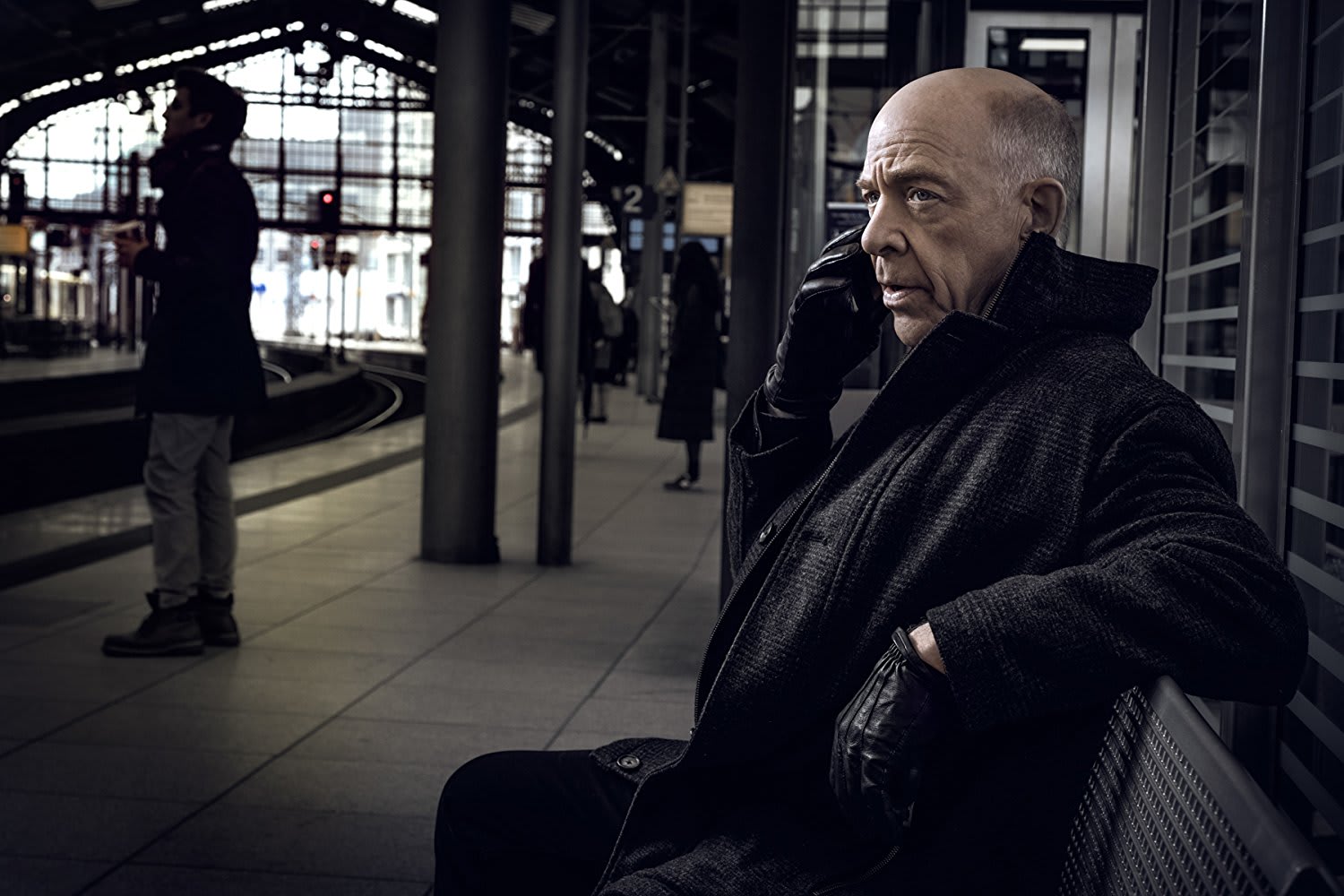 Genre - Sci-fi thriller
Air date - December 10, 2017
Seasons and episodes - 2 seasons (20 episodes)
IMDB rating - 8/10
"Counterpart" follows Howard, who unexpectedly meets his alternate self from a parallel universe. There aren't only two Howards but two whole worlds separated by a portal in Berlin—a secret guarded by government spy agencies. "Counterpart" shines a light on how the choices we make can shape our future selves.
I was particularly impressed by J.K. Simmons's portrayal of the two Howards, which easily makes you forget the same actor plays both characters. The series snagged an Emmy for its Outstanding Main Title Design.
7. American Gods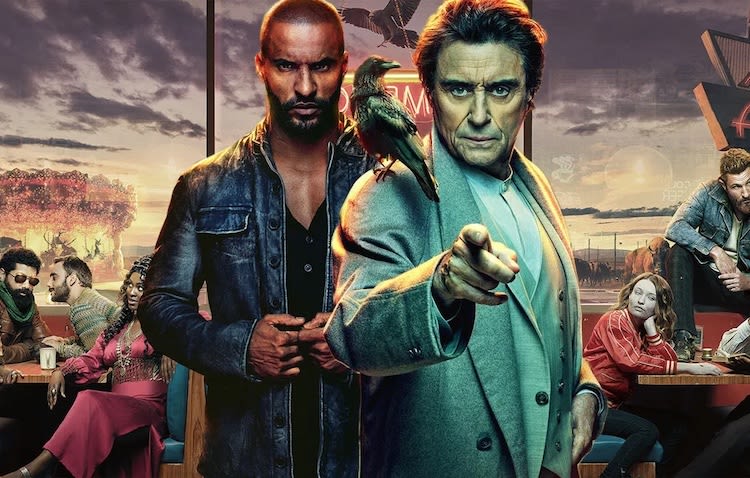 Genre - Fantasy drama
Air date - April 30, 2017
Seasons and episodes - 3 seasons (26 episodes)
IMDB rating - 7.6/10
"American Gods" follows Shadow Moon, an ex-prisoner looking for a new job. He crosses paths with the enigmatic Mr. Wednesday, unwittingly thrusting himself into the ongoing battle between the Old and New Gods.
With its unique spin on mythology, "American Gods" sets itself apart through its striking visuals and a wide array of deities that span many cultures. The first season bagged HPA and Saturn awards for Outstanding Sound and Best DVD TV Release.
» Experience unforgettable entertainment with Hulu.
8. The White Princess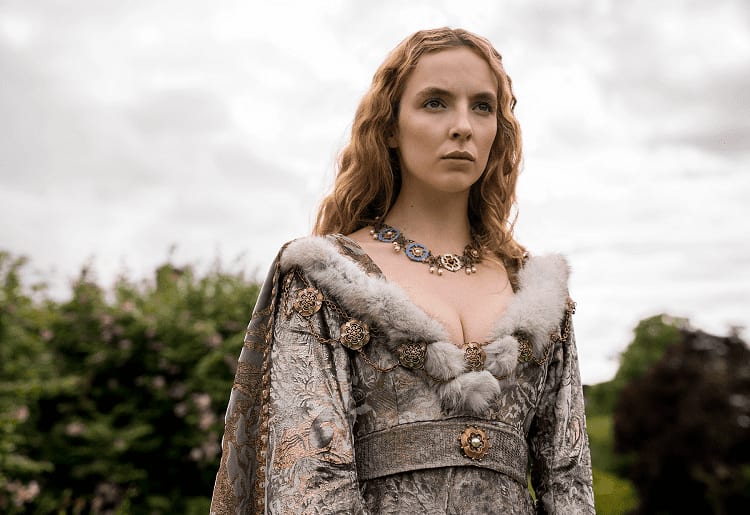 Genre - Historical fiction, Drama
Air date - April 16, 2017
Seasons and episodes - 1 season (8 episodes)
IMDB rating - 7.5/10
"The White Princess" is a sequel to the miniseries "The White Queen." The show focuses on the marriage of Henry VII and Elizabeth of York, intended to unite their houses. However, the path to harmony isn't as straightforward as they expect—because of their mothers' interference.
"The White Princess'" narrative largely contributes to an image of empowered women. I loved Michelle Fairley's cold and calculating portrayal of Henry VII's mother, who uses the façade of religion to keep her son in power. This stunning portrayal earned Fairley a well-deserved Women's Image Network Award.
9. Vida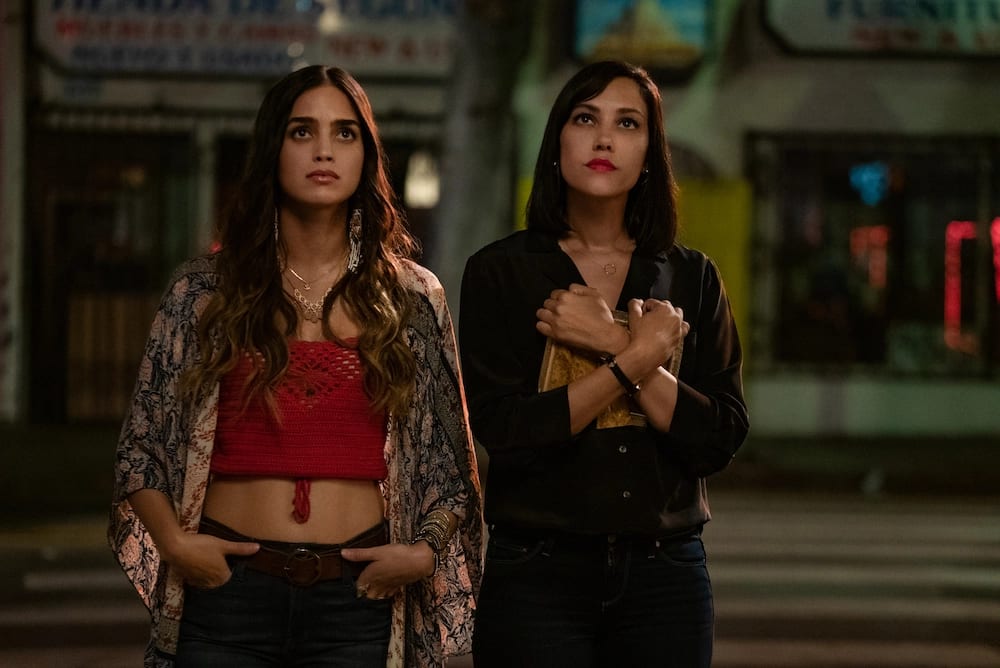 Genre - Drama
Air date - May 6, 2018
Seasons and episodes - 3 seasons (22 episodes)
IMDB rating - 7.4/10
"Vida" is a series created by a woman of color for women of color—a testament to its originality. Emma and Lyn are forced to return to their hometown, Boyle Heights, after their mother dies. Returning home is rough enough, but they soon learn their mother married a woman without telling them.
What sets "Vida" apart is its masterful depiction of queer women navigating a transforming Latinx neighborhood. Several themes arise throughout the series: LGBTQ+ acceptance in the Hispanic community, racism, and the struggle to balance your identity. I also loved Mishel Prada's and Melissa Barrera's performances.
10. The Girlfriend Experience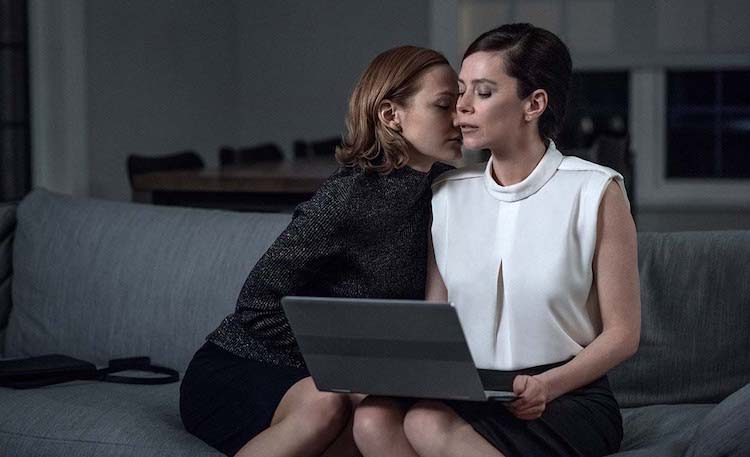 Genre - Political thriller
Air date - April 10, 2016
Seasons and episodes - 3 seasons (37 episodes)
IMDB rating - 7/10
"The Girlfriend Experience" delves deep into the complexities of the escort industry. In the first season, the spotlight falls on Christine—a lawyer who ventures into the world of high-end prostitution. As the show progresses, it transforms into an anthology, showcasing women's journeys into sex work.
Because it's so rare to see escorts used as more than a plot device, I enjoyed "The Girlfriend Experience's" fresh take on the sex work industry and female empowerment. I also found the portrayal of intimate moments refreshingly tasteful and well-integrated into the narrative.
How to Subscribe to STARZ
STARZ subscriptions start at $10/month. To sign up, head to STARZ's website and follow these steps:
Click on "Claim Special Offer"
Type in your email address
Type in your credit card info
Create a password
You can also subscribe to the platform through cable, satellite, or their app. Many viewers bundle STARZ with their favorite movie streaming services like Amazon Prime or Sling TV.
Originality Thrives on STARZ
Each STARZ series has a unique storytelling approach that creates a diverse and refreshing viewing experience. The thought-provoking plots and immersive worlds set them apart from competitors, offering series that can truly satisfy your television cravings.
» Want to binge shows with your friends? Check out these tips for hosting a successful watch party.