A POS is to the cash register what a smartphone is to the old rotary phone you might be old enough to remember. The old one got the job done but had nowhere near the speed, features, and ease of use of its contemporary replacement. A top POS system can also give you access to all types of data that can really be a boon to your business, helping you keep track of sales, inventory, customer information, and purchase history, and much more.
1. Clover
Powerful reporting tools to track revenue, best-selling items, create end-of-day reports, and more
24/7 customer service phone support
Hundreds of apps available to enhance functionality
Clover is a highly versatile POS system that is quite easy to set up—and learn—and which can provide you with all types of hardware for running your business.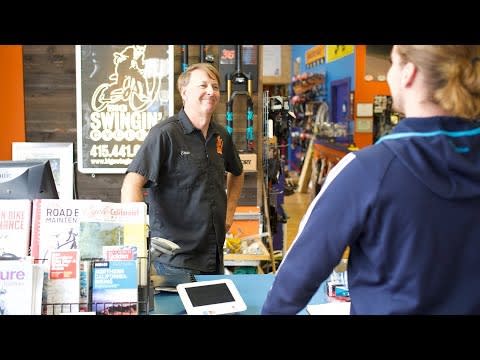 The system is entirely cloud-based so you access it anywhere, no matter where your work takes you.
Instantly accept payment in all forms on your desktop console or on a mobile device. The simple, intuitive interface allows you to seamlessly make and alter orders and manage bills. You can also run customer rewards programs with your repeat customers, and make scheduling shifts for your staff easier than ever.
Clover runs an app marketplace where you can get all types of add-ons for your POS. This allows you to access hundreds of apps to create a bespoke POS for your business, though some competitors may come with some of these features standard.
2. Lightspeed
Lightspeed loyalty program helps you strengthen ties with customers
Lightspeed eCom platform gives you an online store synched with your POS
Extensive integration options
In-depth analytics
All types of companies can benefit from putting Lightspeed to work for them, but the company has definitely put a special emphasis on the retail world.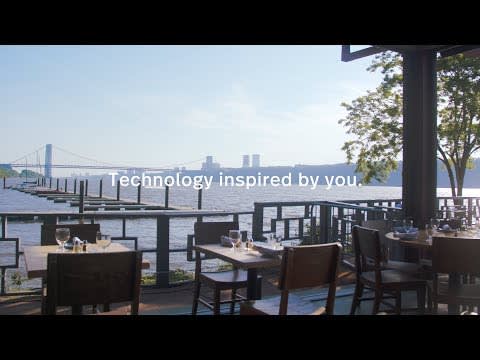 First off, you'll enjoy access to unlimited 24/7 customer support, as well as a free one-on-one onboarding session to make sure that you and your staff will be able to operate the system without any major hangups.
Once you've got Lightspeed running in-house, you can use its comprehensive employee management to stay on top of your workforce, and the customer relations management system in order to improve your follow-up with customers. And in what is definitely a boon for just about any business, the platform integrates with a number of programs that businesses love to run, including MailChimp and Quickbooks, to name just two. This is in addition to the extensive analytics compiled by the company, which can provide you with great insight into your business.
The company allows you to order a wide range of hardware if need be and provides an extensive online knowledge base.

Lightspeed Get Started
3. Toast
Toast Order & Pay lets dine-in guests order and pay from their own devices
Live customer service 24/7 at every pricing level
Two-year warranty at no extra cost
Toast is the POS system that was built specifically for the restaurant industry, boasting hardware that is built to survive inevitable spills, grease, and heat and extensive software to make your life easier.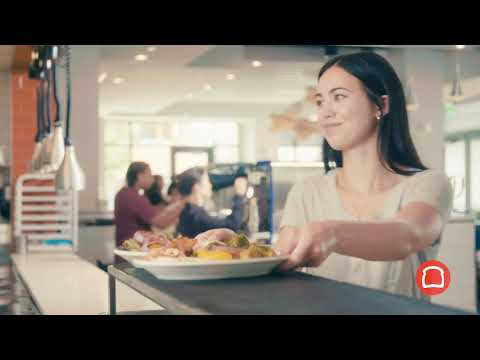 Toast is a completely web-based platform with all information stored in the cloud. This makes it incredibly simple to sync data between multiple locations and connect the system to fantastic tools such as Toast Order & Pay or Toast TakeOut & Delivery. Orders taken through Toast are sent directly to the kitchen's ticketing system and the information collected at checkout can be further used in your restaurant. Toast creates real-time sales reports, lets you keep track of inventory, and much more.
If you're running email marketing campaigns, you can even cross-reference customer information taken at checkout against promotional emails or your customer loyalty program. Toast is a true full-service POS system for restaurants that lets you run your entire restaurant from one interface.

Toast Get Started
4. Square
No monthly fee, users pay a flat rate on transactions (slightly more for online sales)
Meant to be used mobile - perfect for remote work
Can work offline if needed
Customer database uses complex data to improve business
You may have seen somebody out there using Square and been struck by the simple, sleek design. Square uses its "key," a simple plug-in card swipe that you plug into the headphone jack of a mobile device. You don't need any extra hardware, you just plug it in and start swiping.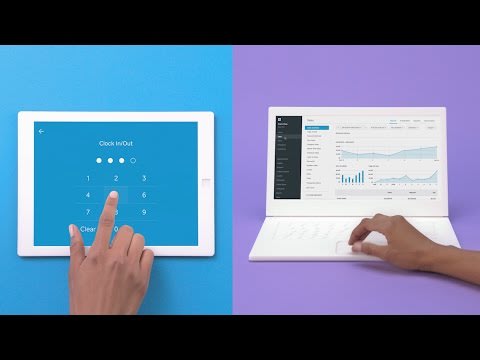 The company has also won fans for its lack of monthly charges and its easy pricing structure.

What type of features do you get with Square? You get an easy-to-use dashboard that you can use to access extensive "Square analytics" on your sales, refunds, inventory, employees, and more. The system will also organize and handle invoicing for you and help you carry out extensive customer loyalty and marketing campaigns.

In addition, Square will provide you with 24/7 customer support and extensive safeguards to keep your business secure.

Square Point of Sale Get Started
Why Do You Need a Retail POS System?
Sales history
It can be hard enough to keep up with even the most basic aspects of running a retail shop, much less trying to remember exactly which type of shoes one particular client prefers and how many pairs of socks they bought over the past 2 or 3 years. A digital POS system can help you keep track of not only your overall sales but also the exact purchases made by individual customers, and can catalogue this data in a way that can make your business smarter and more efficient.
In a wider sense, your sales data can show you what times of day are best for your business, which items sell best and at which price, and which items just aren't worth the shelf space. These details can help you plan not only how to sell your stock, but also how to arrange your workforce so that you have them where you need them—when you need them.
Inventory - a little help back in the stock room
A POS system can easily keep track of how much inventory you have in-house and how particular items are selling. This can give you detailed (down to the slightest minutiae) reports of which items you should stock more (or less) of, so you can meet customer demand and also stay ahead of your suppliers and vendors. POS systems help empower employees by giving them extensive information at their fingertips, helping boost their ability to service—and upsell—customers in real-time.
On the storeroom floor, this means employees can be more agile and able to answer customer demands in real-time without having to consult a supervisor. For instance, at a clothing store, an employee holding a POS tablet can approach a customer and instantly check if the item they're looking for is available in their size, saving them a trip to the stockroom.
If the business is part of a chain that is hooked up to a centralized retail POS system, they can instantly search all other branches in the general area to find a store where the customer can find the item in their size, increasing chances of making that potential sale.
Put it this way, if knowing is half the battle, then the data that POS systems give you in real-time about sales and inventory can get you about halfway to victory.
Mobile options and hardware
Signing up for a POS doesn't need to mean that you're simply replacing your old register with another desktop machine that will be more or less the same size but sleeker. In addition to desktop registers, most POS companies these days can be operated on easy-to-use, handheld devices like tablets and smartphones.
Not only does this mean that you no longer need a central check-out counter, but you can also take your mobile register with you wherever you do business, and never miss a beat.
So, What's the Point (of Sale)?
A digital point of sale set-up for your retail company can mean a lot of things. It can mean help planning out your employees' schedules, it can be a digital worker bee that keeps watch over your inventory and never takes a break, it can be a register for carrying out instant transactions in-store or far beyond, and it can be a great vessel for expanding your customer outreach.
However you use your POS system, it can give you that extra boost and set of tools to make running your business easier—and hopefully—more lucrative than ever before.
See our in-depth reviews of the top POS systems for more information.