A POS is a point of sale system that handles all of the transactions you make throughout your business day. It is where your employee will physically run the payment from a customer for goods or services rendered by your company. The POS is both the hardware and the software that keeps the heart of your company pumping. But too many small businesses neglect this all-important aspect of their business health and wellness, and that leads to one thing: cardiac arrest.
There are many different hardware components that you can choose for your POS. Some of them include:
Cash register
Barcode scanner
Receipt printer
Credit card reader
Register screen
You'll pick and choose the hardware that works best for your company's needs (for example, a masseuse might not need a barcode scanner). A POS isn't just a hyped up cash register, though. In fact, the right system can maximize every aspect of your business. From inventory management to customer retention, POS systems are all about efficiency, and when you find the right one for your business, it can work magic on your ROI and business growth. In fact, the software is possibly more important than the hardware since it's the brains of the operation.
You can choose between on-premise POS systems and cloud-based ones. A cloud-based system is usually the preferred option because it ensures your information is always backed up, you don't have to do tedious data entry, and there's always someone there in case you run into technical issues.
The Benefits of POS Systems For Small Businesses
If you're new to this concept, you might be wary of adopting new technology like POS systems. After all, the old system has worked well for decades. Why should you be the guinea pig? POS technology is a state of the art solution to so many issues that come up in your day-to-day business dealings. The right system can help you in a number of ways, including:
Eliminating human error
How many times have you run into an issue balancing the register at the end of the day because somebody counted the singles wrong? And we know it's happened more times than you'd like to admit that you've over-ordered a stock item because an employee put the "1" in the wrong column. Human error is, well, human, but it doesn't have to be something your business deals with. Using an efficient POS system, the smart algorithms sync all of your data, create order forms, tally totals, and keep track of every aspect of your business. All this without wasting valuable human resources.
Increasing efficiency
POS systems deliver exponential returns on efficiency. Instead of hiring a full staff to go through your inventory, balance your books, update your orders, input data, and do many, many other menial tasks, you can have a computer program do all of that for you. And the system will do it faster, better, and without grumbling about overtime when you make it work weekends.
Lightspeed is more than just a POS for business - it's a one-stop commerce platform that is perfect for small businesses

Visit Site
Optimizing customer experience
Another incredible value added by the POS system is a more enjoyable customer experience. With the right POS system, you can get customer management tools. These tools gather data on all of your customers, every interaction you have with them, and create comprehensive reports that give you invaluable information. Data helps you know your customers better, understand their preferences, and engage with them on a whole new level. From tailored marketing to simply having their credit card on file for a faster, more convenient user experience, POS systems ensure your customers walk away happy every time.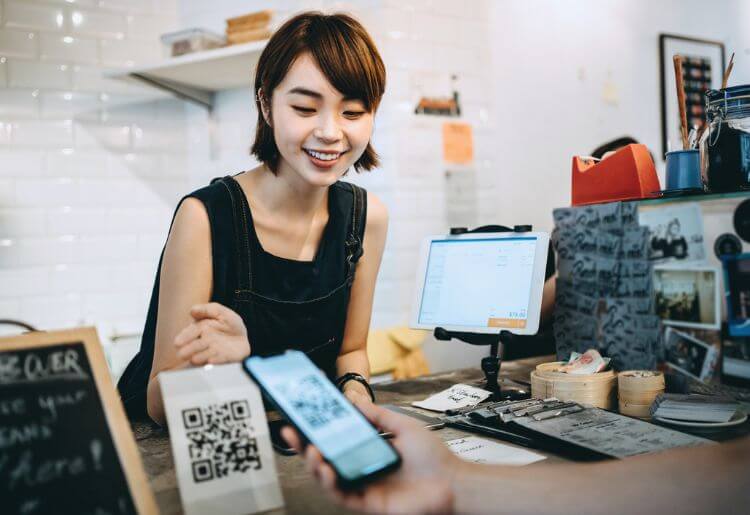 What You Need to Watch Out For
While the right POS system is a modern miracle worker for today's businesses before you run and sign up for the first brand that pops up on Google, there are a few pitfalls you'll want to look out for when shopping around:
Falling for the 'free POS' trap
If you've ever heard the phrase "too good to be true," then you understand this first rule. A POS system is a sophisticated piece of software and usually comes with several pieces of state-of-the-art hardware bundled into the package. If a brand is offering a FREE POS system, then it's probably a bait-and-switch trap. You'll sign up for the free account, but then you'll get slammed with major hidden fees, unknown charges, or caveats to the contract that you'll have to pay for or risk rendering your entire system useless. If it sounds too good to be true, it probably is. So, read through the entire contract before signing up.
Getting in over your head
The next issue that some small businesses run into is going too far down the rabbit hole. When it comes to technology, the accepted rule is the bigger the price tag, the better. The more buttons, bells, and whistles something has, the more advanced the technology is, the more features a system comes with, the better it is, right? Wrong.
Remember, you are a small business, and a lot of those extra bells and whistles might just be overkill. Make sure you are not getting a system that is too complicated for your needs. This will just end up costing more than you need to be spending and be an added headache.
Ignoring your payment gateway
While it may come with a boatload of other amazing features, one of the most important aspects of a POS is the payment processing part. Unfortunately, more than a few small business owners make the mistake of getting a system that's not compatible with the payment gateway they use. Figure out what you use to accept payments currently. It might be PayPal, First Data Corporation, BluePay Processing LLC, or the like. Once you've honed in on your payment gateway, it's just a matter of talking to customer service (sometimes, the information is even readily available on the POS system's website) to see if your gateway is compatible with their system. It's a quick question and an easy answer, but it'll save you a lot of heartache later on down the road.
Not understanding compatibility
It's important for your payment gateway and technology needs to be in sync with your choice, and the right POS system for you will also play nicely with the rest of your business management software. Whether it's a simple bookkeeping app or a payroll service, make sure that the POS system that you settle on integrates with any of the other business applications you are using currently, or you could run into major issues quickly.
How Much Do POS Systems Cost Anyway?
You are officially an educated business owner. You know what a POS system is, how it works, what it can do for you, and what to avoid when shopping around for the best match for your business. The last thing to consider is the price tag to expect when perusing your options. There are 2 price factors to consider: hardware and software. Services will range from offering free hardware for a higher monthly service fee to keeping their monthly rates low and charging per hardware item used. Some POS brands will rent the hardware to you, too. The only way to find a good price is to start shopping around, which funnily enough is our next subject.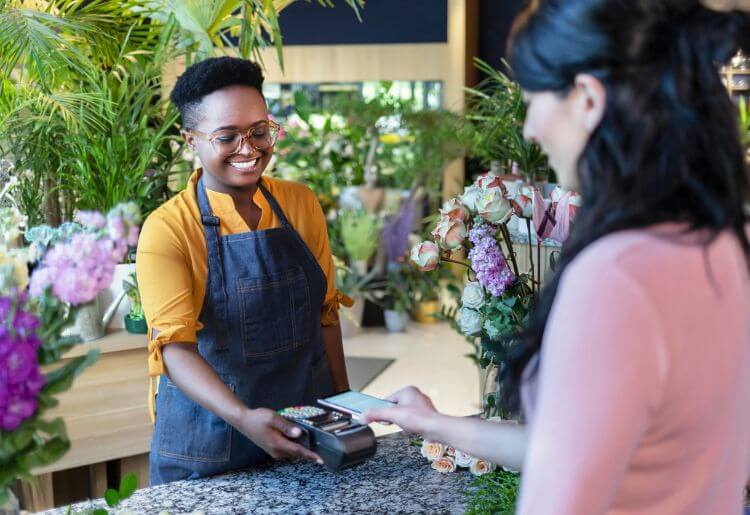 Why you Need to Shop Around
As with most technologies out there today, there are a lot of POS system brands on the market. Obviously, some are good, some are great, and some are...not. How do you differentiate the good POS systems from the bad ones? The only way to is to get online and compare prices and features of the best POS system providers. Make sure when you're sizing 2 brands up against one another that you are comparing apples to apples, meaning one valuable feature compared to another valuable feature, not one irrelevant feature compared to something that is important to you.
Read online reviews, so you can see what real customers are saying about a service. This gives insight into the brand as well as the software, so you can see if a company is worth working with or not, in addition to whether or not the software is any good. All of this will help you make the best decision.
Clover lets you scale your business, and their rates are completely transparent so there are no surprises

Visit Site
Bottom Line
POS systems are here to stay, and the sooner you jump on the bandwagon, the more your business will flourish. The right system will put the best tools into your hands to streamline many parts of your business process, give you invaluable data on your customers for untapped insights, and alleviate hours upon hours of manual labor within seconds.
We've outlined everything you ever wanted to know about POS systems and more, so you can make an educated decision regarding which system will work best for you. Remember to do your homework, comparison shop, and get the best POS system for your small business. And then sit back and watch your revenue grow!