In a Nutshell
Square is an industry leading digital point of sale (POS) system that has an intuitive, simple-to-use interface and can help business owners reach new levels of efficiency and customer outreach. POS systems are "smart registers" that use advanced digital features and utilize extensive data to help companies keep track of their bottom line and keep things running smoothly.
pros
No monthly fee, users pay a flat rate on swiped transactions
Highly-mobile, can be plugged into a device and taken anywhere
cons
Customer support is lacking
Not an ideal system for larger, enterprise level businesses

Square Point of Sale Visit Site
With Square simplicity is key. The POS platform is a simple plug-in card swipe that can be inserted into the headphone jack of a variety of mobile devices without any additional hardware needed. The mobile jack can sync with a Square register and all systems are automatically updated simultaneously.
Users can also take advantage of a long list of features that can help improve their inventory tracking, sales and manpower expenses, and manage customer outreach, and that's just the beginning.
What's on Offer
Can run offline if internet service fails

Flat pricing fees based on transactions—no monthly rates

Very lengthy list of integrations

Can be accessed on a mobile device from any location

Inventory tracking

Payment processing

Customer database tracks data for large number of individual customers to help guide sales

Email marketing service for $15/month

Digital receipts can be sent by email or text message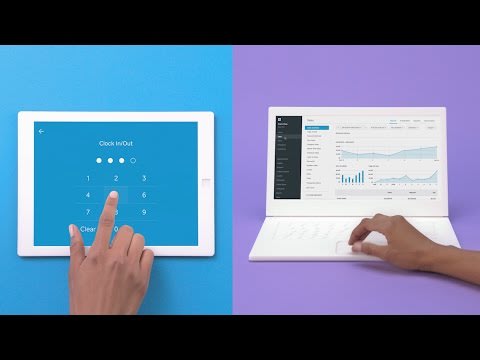 Why Go With Square?
Square has built itself around an easy-to-use interface that any novice should be able to set up and navigate on their own and can be plugged into mobile devices and taken anywhere. Square crunches large amounts of data, giving you an overview of your business down to month, week, and hour. The software also gives you access to extensive data on individual employees, to help you better target where your strengths and weaknesses are.
In addition, it can integrate with dozens of Ecommerce and accounting apps that can help increase a business' efficiency.
Another big draw is the price. There is no monthly fee for Square, rather, it charges you per transaction. If you run a large company with massive monthly sales this can be a real bite, but for a small business, it can be cheaper than paying the monthly fees of other POS providers.
Who Uses Square
Due to its easy-to-use interface and extensive features and integrations, it's a favorite with those running high-pressure, fast-paced businesses like restaurants and pubs, and who don't have time to get stuck in the weeds figuring out a complicated POS system or an analog cash register that can't help out where needed.
The system is also highly popular with independent contractors who don't have an office, such as landscapers and plumbers. Square provides them with a portable, all-in-one digital register that they can take with them anywhere, ensuring that they have backup wherever their business takes them.
For the back office, Square includes features that can help even a small business get on top of its inventory and expenses without hiring outside assistance.
Ease of Use
Doesn't require users to buy or use a tablet

Can be simply plugged into a phone and within minutes you're online

Does not require the purchase of additional hardware besides the card reader

Register and dashboard are synced—changes made to one are automatically updated on the other simultaneously

You will need a tablet if you want to run receipt printing or full register

Can accept Apple Pay and Android Pay

Ease of use is one of the hallmarks of Square. Users can open an account within minutes without any sort of extensive tutorial process
With extensive features and integrations, you can easily load your platform up with all the tools you need to make things that much easier.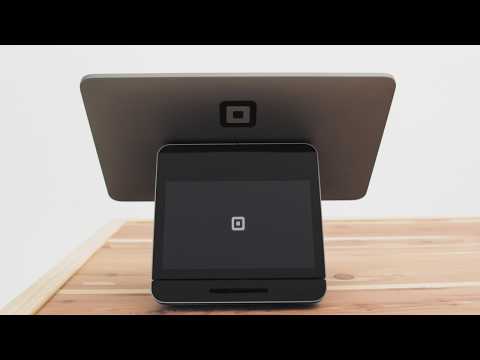 The setup process is simple: all you need to do is go online and register with your name and email, and add information about your business as well as the bank account and routing number for Square to use to send the money from transactions. You will receive a free card reader in the mail and you can also purchase a chip card reader for an additional cost. Setting up your bank account with Square can take up to a week.
What's Unique About Square?
Easy, no headaches: What makes Square special and a big part of what the company focuses on is ease of use. Everything is geared toward users who need a no-brainer platform to run a small or mid-size business where speed and simplification are key. The site combines the ease of use with an extensive list of features and integrations that can match up with anyone in the industry.

The headphone jack swipe: The headphone jack credit card charger for transactions has become the symbol of the company and how consumers know it. It's exactly the sort of simple, easily recognizable product feature that is perfect for the smartphone age, in which our mobile devices have become a sort of extension of our appendages.

Pay as you charge: Square has simplified the payment process through their system of charging users just based on what they charge. This eliminates monthly charges and is another way that the company keeps things simple and straightforward.
Customer Support
Square has a very extensive, searchable online knowledge base that should be able to answer most questions. You can also make use of a users-only forum to answer queries.
If you're still stuck, you can email the company or call their service line during regular office hours.
It should be noted that Square doesn't have a live chat customer service option and the company has received poor reviews for their response time to customer emails.
Pricing (Software and Hardware)
2.6% of all transactions via swiped card

2.6% + $0.10 for transactions entered manually

Card reader - $29

No monthly per register charge
Square doesn't charge any monthly fee, rather, the company receives 2.6% of any transaction using a swipe card and 2.6% + 10 cents for any transaction entered manually. There is also a $29 charge for the plug-in card reader. Furthermore, if you refer a friend who joins the POS service, you get reimbursements on processing fees for up to $1000 of sales.
This payment system is simplified, but after a certain volume of sales it can start to get costly. That is why the company offers custom pricing packages for businesses with revenue over $250,000/year.
Square comes with the headphone jack card reader included, though a Square reader for contactless and chip cards will run you $49. If you want a Square stand for contactless and chip cards for your tablet, it will cost $169. Additionally, you can purchase the Square terminal for as low as $299, or simply rent it for $27/month for 12 months. Finally, the Square register is a serious piece of permanent hardware for your store, but it's costly. You can either buy it outright for $799 or rent it for $39/month for 24 months.
Contract Terms
After registering with Square you agree to not allow your account to be used by an outside user and consent to the company's E-sign, allowing them to send you electronic communications in a number of methods.
You are not allowed to reverse engineer or customize the Square software or hardware beyond what is expressed on the company website. You must agree to not use the system in a way that harms anyone or violates the law.
By signing up with Square you give the company the consent to use, reproduce, and publish your content through their system and promote their services through it.
When it comes to Security, Square says the company has put a number of measures into place to protect user information from loss or unauthorized access but Square provides no guarantee that the security measures will not or cannot be breached. You provide your details at your own risk and are responsible for safeguarding your password and restricting access to your devices where Square is used.
Bottom Line
Square offers one of the best POS solutions for small and mid-size businesses looking to kick their operations up a notch and boost efficiency, expense management, customer outreach, and more. It's a great way to implement a system that puts customer and store data to use for the business in ways that would be much more difficult to do on your own.
Mostly though, Square is known for the top-notch design of the easy-to-use headphone jack card swipe and a user interface that just about anybody can master. The platform has a long list of features and integrations that can answer just about any business management need and makes them one of the best options in the industry.

Square Point of Sale Visit Site
About Square
Square is part of Square, Inc., based out of San Francisco, California.
The company was founded in 2009 by Jack Dorsey, the CEO and co-founder of Twitter, along with entrepreneur Jim McKelvey. It offers a number of products that handle business transactions and financial management, not limited to just the Square POS platform. The company has a wide range of business services, including financing and person-to-person payment services in addition to POS products.
Physical Address
1455 Market Street
Suite 600
San Francisco, CA 94103
United States